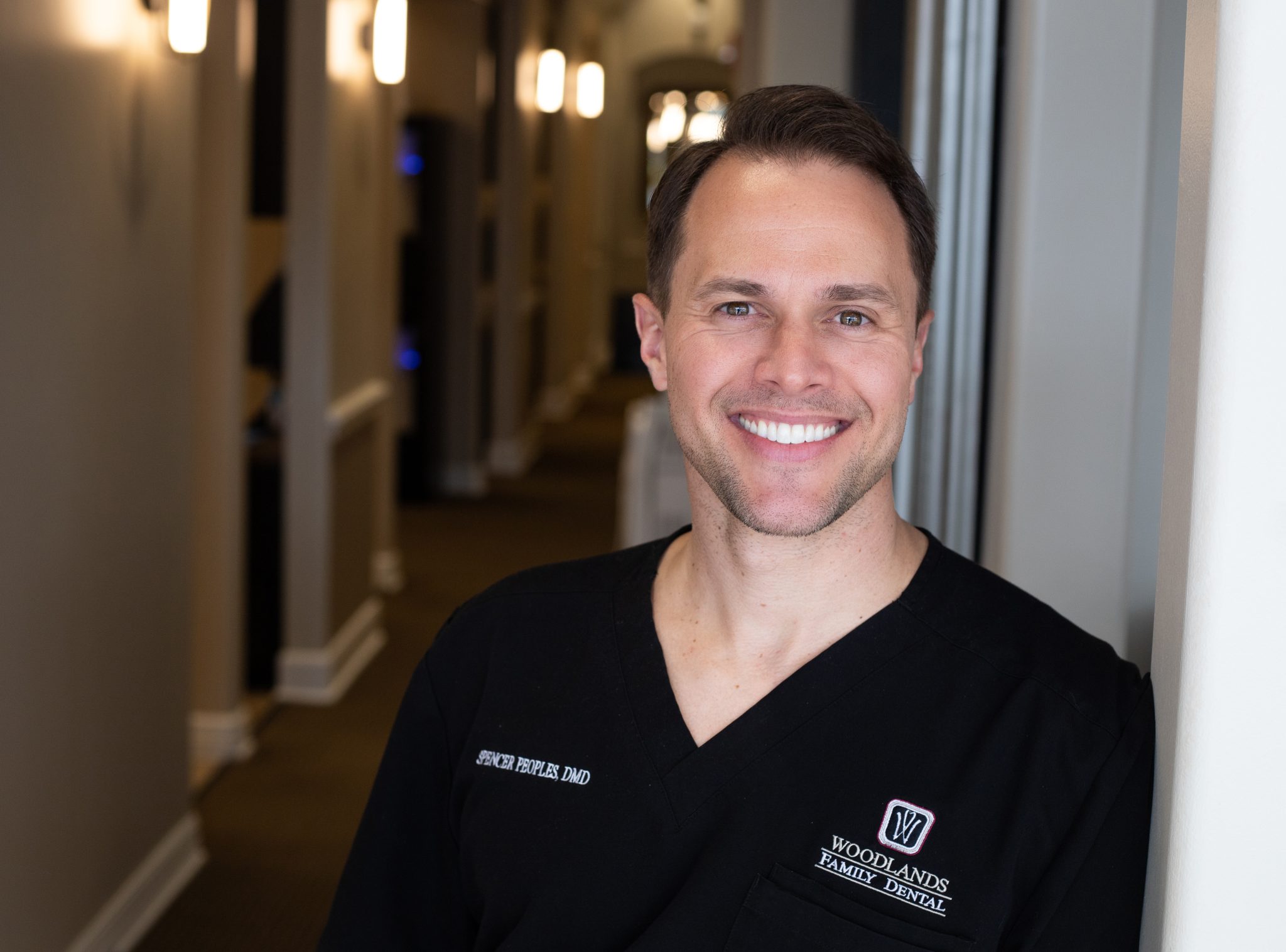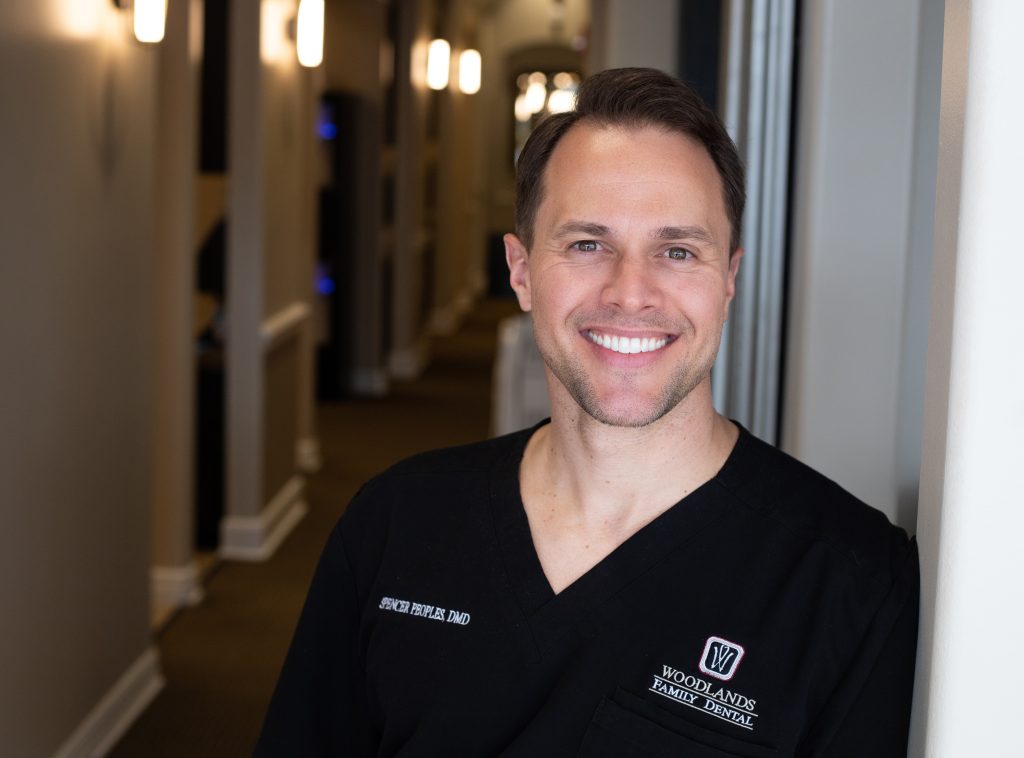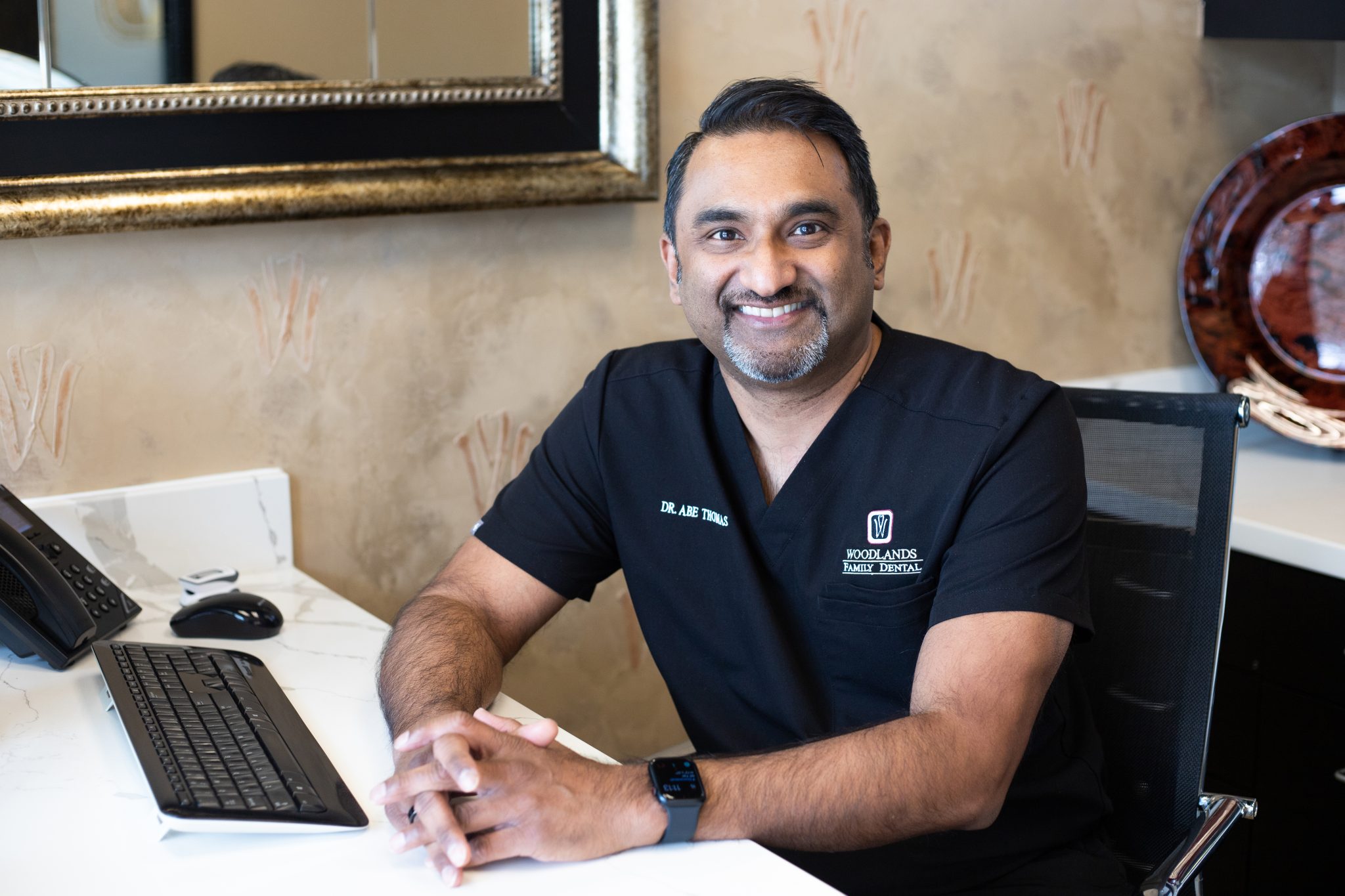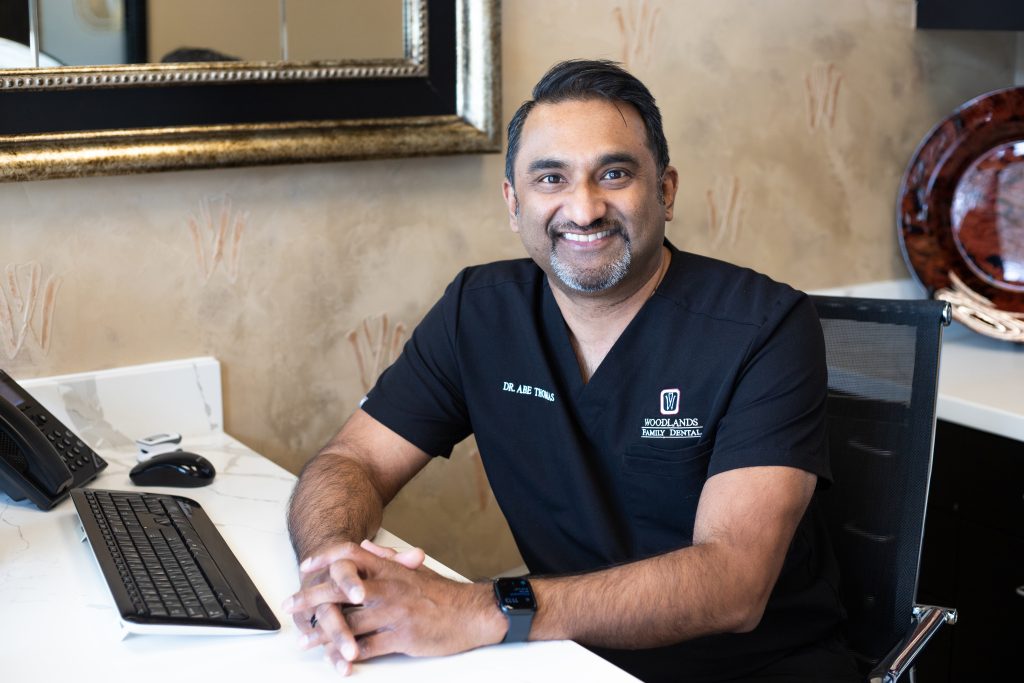 BY SYDNI ELLIS | PHOTO BY BETTER LUIS
For the last 15 years, Woodlands Family Dental has been, "The pinnacle of excellence for dentistry in The Woodlands," said Founder Brett Murphey, DDS. The practice is patient-focused and team-oriented to provide patients with the best dental experience. The lobby is clean, smells like a luxury spa, and is designed to put patients instantly at ease. The smiles of the friendly staff are warm and sincere. When you enter for your appointment, you will be treated to a host of amenities and technologies designed to leave you smiling.
"The two most important attributes for Woodlands Family Dental's success are the qualified support team and world-class doctors," says Dr. Murphey.
"It's an honor to work with such accomplished doctors who have come from all over the country. It's like we are becoming the MD Anderson of teeth." Says Dr. Murphey with a smile.
At Woodland Family Dental's Research Forest practice, Spencer D. Peoples, DDS, and Abe Thomas, DMD, were recently recognized as Living Magazine Top Docs. "It is an honor to have these two doctors be selected for Living's Top Doc!" added Dr. Murphey.
Meet Dr. Peoples
Dr. Peoples is originally from Grosse Pointe, Michigan, and has been in Texas for the last two years after moving from Arizona. After graduating from New Mexico Military Institute and New Mexico State University, he attended the University of Pennsylvania School of Dental Medicine, one of three Ivy League dental institutions. Dr. Peoples then completed a one-year general practice residency at the University of Nevada – Las Vegas School of Dental Medicine, where he gained additional training in several specialties, including anesthesiology, endodontics, periodontics, and oral surgery.
Dr. Peoples has amassed numerous accolades while practicing for over 10 years. He is highly skilled in a wide range of dental treatments and procedures, from full-mouth reconstruction and smile makeovers to Invisalign, implants, root canals, extractions, and same-day crowns made in-office with 3D CAD/CAM technology.
Dr. Peoples is married to his beautiful wife, Megan, and has three children and a new Vizsla puppy. In his spare time, Dr. Peoples enjoys being involved with his church, exploring Texas, cooking, and any outdoor activities that keep him active with his family.
Meet Dr. Thomas
Dr. Thomas graduated from the Dental College of Georgia in 1993. He practiced for a few years in the Atlanta area before joining the U.S. Air Force, where he served for five years and received the rank of major. After his military service, Dr. Thomas settled in Colorado, where he had a solo dental practice for 16 years. COVID-19 was the catalyst that finally encouraged him to move to The Woodlands to join Woodlands Family Dental and be closer to family. Dr. Thomas is the proud father of two adult children.
Dr. Thomas is especially accomplished in the surgical placement of dental implants, the administration of Botox and dermal fillers, and the placement of same-day ceramic dental restorations. Continually seeking to hone his expertise, Dr. Thomas is extremely active in attending various continuing education opportunities. You will find him laidback and easy to talk with. His comforting approach makes you know that you've made the right choice.
Experience Innovative Technology
"We use the latest technology in CAD/CAM dentistry (for one-visit permanent crowns), 3D CAT scans, digital scanners, and even offer a free smile simulator," said Dr. Peoples. The office also has two types of lasers for early detection of cavities and tissue health, and digital scans and in-office 3D scans, which replace the messy impression materials.
"We now have the ability to be a one-stop place for dental cleanings and Botox all in one visit, every six months," said Dr. Thomas. "This is a game changer for our patients. Botox has so many more applications than most people realize. We can eliminate headaches, trigger points, TMJ pain, and treat grinding all here at Woodlands Family Dental." added
Dr. Thomas.
One of the coolest innovations that they have to offer immediately is the virtual smile simulator. You can scan a QR code, upload a photo of yourself, and they will send you a smile simulation of what your new smile can look like. It's a completely free service offered to everyone.
Start With a Consultation
Ready to make an appointment? Contact us today! Or, you can scan this QR code without obligation to see what your smile could look like.
Don't wait any longer. Make an appointment today to take the first step toward getting the smile of your dreams.
Contact
1400 Research Forest Drive, Suite 120
The Woodlands, Texas 77381
(281) 681-9600
WoodlandsDental.com