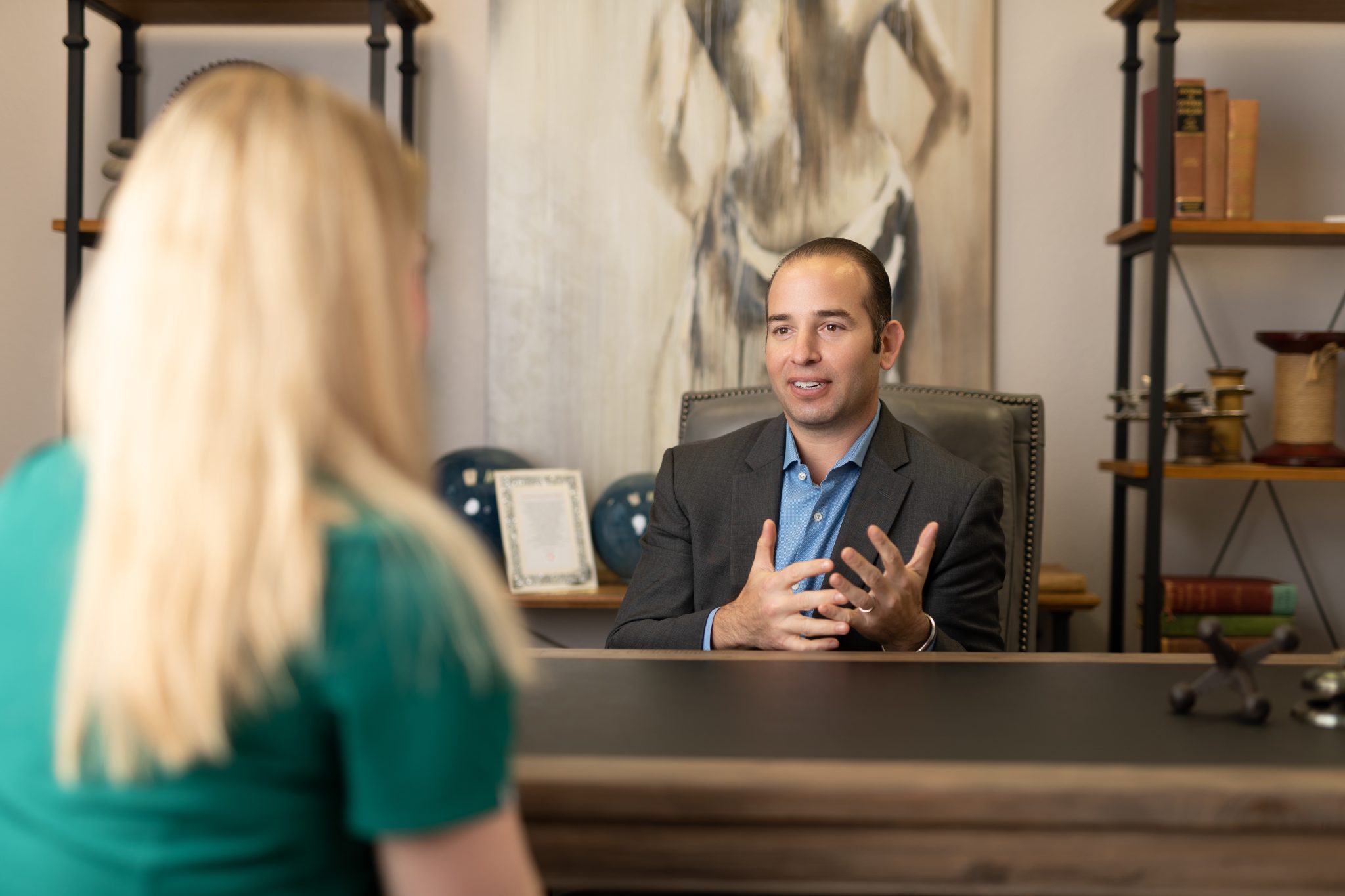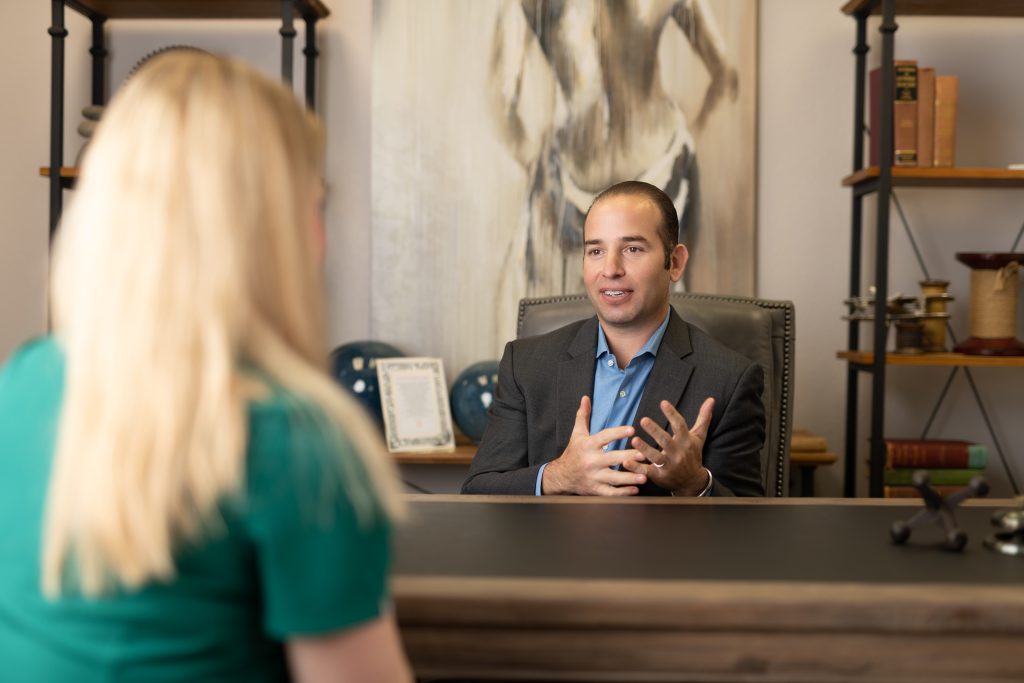 BY ANNETTE BROOKS | PHOTO BY CHRIS SPICKS PHOTOGRAPHY
Did you know your Mommy Makeover experience and outcome depend on the expertise and the range and depth of services offered by your plastic surgeon? Dr. Bryan Correa, an award-winning, board-certified plastic surgeon in The Woodlands, has the skills, experience, perfected techniques, and an innate sense of artistry and aesthetics that enable him to deliver beautiful results time and again.
Below, Dr. Correa delves into his comprehensive Mommy Makeovers, which he beautifully customizes to each patient. In addition to these surgical options, he may include nonsurgical services such as RF skin tightening and Sculptra injections to perfect your curves.
Breast Procedures
Most Mommy Makeovers include breast augmentation, lift, or both, to address droopy, deflated breasts. During your consultation with Dr. Correa, he'll listen to understand your goals and concerns, review options with you in detail, and recommend the appropriate techniques designed to achieve the best results.
Breast Lift (Mastopexy) – This procedure lifts breasts to a higher, more youthful position, places the nipple in a more attractive location, and redistributes breast tissue to improve their overall shape. Dr. Correa removes excess skin and tightens surrounding skin to create a more rounded and perkier contour using different types of incisions depending on your needs. Incision placement includes a horizontal, peri-areolar ("donut" lift) involving concentric circles around the areolas and a lollipop that circles the areola and extends downward to the breast fold.
"Since the areolas tend to get larger with pregnancy and age, they can be reduced during a lift to create more youthful-appearing breasts," Dr. Correa explains.
Breast Augmentation – There's never been a better time to augment your breasts. A wide variety of implant types enable you to choose your breast size, shape, profile, and projection to fit your body type. Dr. Correa does it all, offering everything from "natural" breast augmentation using your body fat to saline implants and new-generation cohesive silicone-gel implants that provide a softer, more natural feel.
"Depending on your goals and body, breast implants can be placed through the armpit, underneath the breast, and under or over the muscle. During your consultation, we'll discuss options best suited for you," Dr. Correa explains.
Breast reconstruction after mastectomy or lumpectomy is also a consistent part of Dr. Correa's practice, and he works closely with local breast surgeons.
Body Procedures
Many women with bodies that suddenly snapped back from pregnancy to their pre-pregnancy condition or better may have had some help from a gifted plastic surgeon like Dr. Correa. Procedures like tummy tucks and liposuction are often performed together to create a beautifully proportioned figure, and the results can be dramatic.
Tummy Tuck (Abdominoplasty) – Tummy tucks help eliminate stubborn fat, sagging skin in the abdomen, and lax abdominal muscles left permanently stretched out after pregnancy or weight gain. There are different types of abdominoplasty techniques. Dr. Correa will review them with you during your consultation, explaining the best options for your body shape and the issues you wish to address.
A complete or traditional tummy tuck removes loose, sagging skin and tightens weakened abdominal muscles above and below the navel. Dr. Correa's mini tummy tuck involves a shorter incision and is ideal for patients with smaller areas of loose skin and stubborn fat below the belly button. A circumferential tummy tuck, which extends around the body, includes removing excess lower back skin and elevating the buttocks.
"One of the telltale signs of a tummy tuck is an unnatural-looking belly button. I pay special attention to sculpting the soft tissues around the navel to create a natural-looking result," Dr. Correa says.
Liposuction – Diet and exercise-resistant body fat can be permanently removed with this popular fat reduction suction technique. Most of Dr. Correa's Mommy Makeovers include liposuction to create a smooth, shapely silhouette. The extent can range from a small amount to contour the flanks or around the bra line to Lipo 360.
"Lipo 360 extends from the bra line down to the underwear line, extending the full circumference of the body," Dr. Correa explains. "It not only offers ultimate contouring around the waistline but also helps shape the buttocks, so you get a Brazilian butt lift effect."
What About the Dad Bod?
Women aren't alone regarding bodily changes that occur with age and having a family. Daddy Makeovers restore a more youthful, masculine physique. Liposuction addresses love handles and removes enlarged male breast tissue. A male tummy tuck tightens and defines the abdominal muscles and removes excess skin.
More About Dr. Bryan Correa
With a brilliant mind, open heart, sound judgment, exacting surgical skills, and an artist's eye, Dr. Correa helps his patients achieve desirable, predictable, natural-looking outcomes that speak for themselves. Through patient education and open, honest discussion, his patients know what to expect from start to finish.
Dr. Correa completed his medical degree at UCLA and plastic surgery residency at Baylor College of Medicine in Houston. He is board certified by the American Board of Plastic Surgery. He and his wife, an anesthesiologist, live in The Woodlands with their two young children. Active in the community, Dr. Correa contributes goods and services to local charities and silent auctions.
Dr. Bryan Correa offers a full suite of surgical procedures and nonsurgical aesthetic services for the face and body at his private practice, The Woodlands Plastic Surgery & MedSpa. He and his highly skilled team invite you to schedule a consultation today.
Services Offered:
Breast augmentation, lift, reduction, reconstruction
Brazilian butt lift
Tummy tuck
Liposuction
Facial procedures – facelifts, browlifts, chin and cheek augmentation, ear surgery, eyelid surgery
Chemical peels
Injectables – Botox, Dysport, dermal fillers
Microneedling
Dermaplaning
Hydrofacial
Cellfina – cellulite reduction
Contact
4850 West Panther Creek Drive, Suite 105
The Woodlands, Texas 77381
(281) 918-8803
TheWoodlandsPlasticSurgery.co