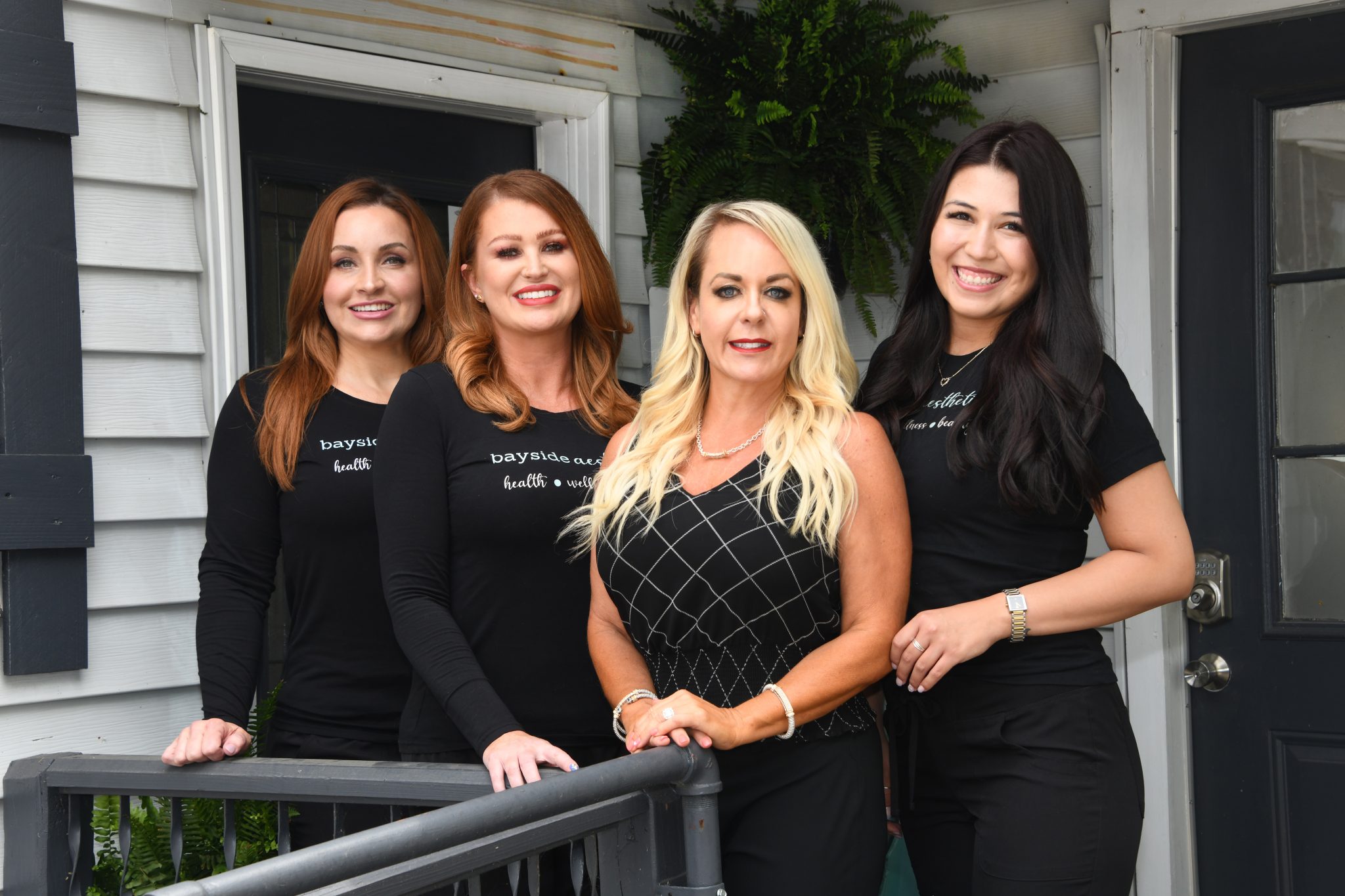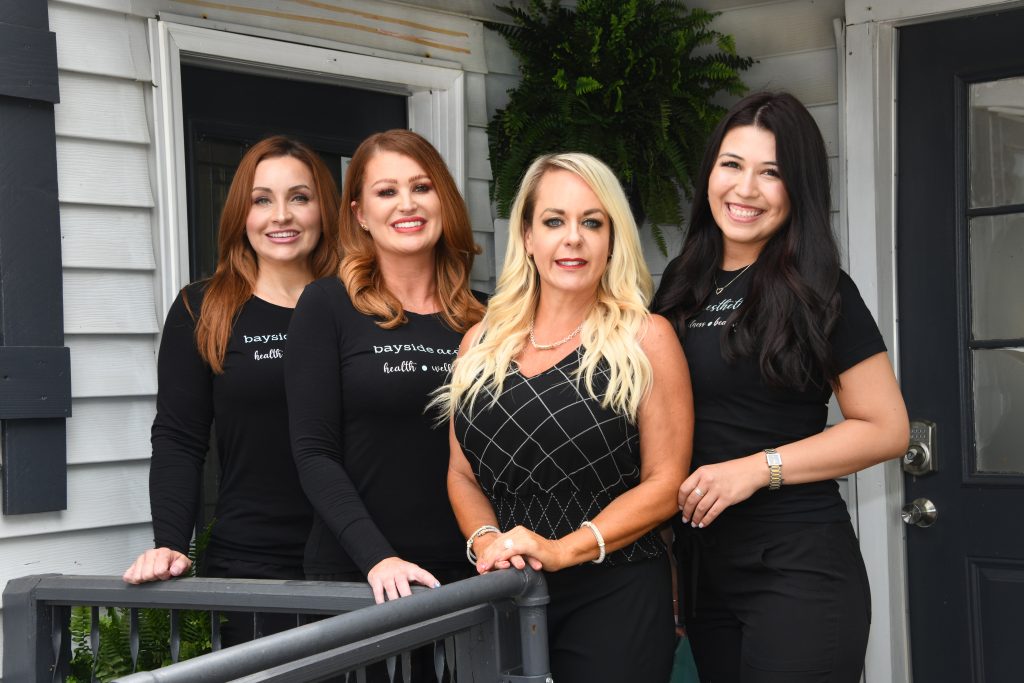 BY ALLISON MYERS | PHOTO BY LAKE PHOTO PHOTOGRAPHY
Since being named Rockwall's Emerging Business of the Year in 2021, Bayside Aesthetics has continued to expand their services and footprint across the community. CEO and Founder Windy Busher explained that her team has seen an influx of women seeking holistic wellness solutions.
"We've really been listening to what our clients are asking for, and we've not brought on frivolous services or staff," Windy said. "We've been very targeted in our approach."
To create a customized health, wellness, and beauty plan for every client, Windy (who is also an advanced certified nurse injector) and her team offer even more solutions for clients beyond traditional medical aesthetics such as Botox and fillers. Their advanced treatment options include Lipodissolve and PDO thread lifts, in addition to weight loss, hormone counseling and nutrition. The growth, Windy said, has come organically as she and her team have taken note of their clients' issues and requests.
Creating a comfortable, personalized experience is a top priority for Windy and her staff, and every detail from the moment the client walks in the door to the time they leave is taken into account. From the simplest to the most complicated client request, the Bayside staff takes care to have conversations with every client, ensuring their needs are met on a holistic level.
"I want people to feel like this is really their place, and I want them to feel safe," Windy noted. "I want them to know they don't have to be perfect when they walk in here, but we will make them feel beautiful by the time they leave." What matters most is that the client feels like they have a partner and advocate in their wellness journey.
Beauty encompasses much more than external cosmetic services, Windy reiterated, citing, for example, a gut-health treatment plan she developed for a client who sought a solution for acne. Windy emphasized Bayside's belief that beauty begins on the inside and said that the ultimate aim is to empower people by making them feel their best. Furthermore, Windy is continuing her empowering work outside the walls of the med spa by taking on the position of chairman of the Professional Women's Alliance, a committee of the Rockwall Area Chamber of Commerce.
When Windy arrived in Texas with no network, she knew community involvement was going to be crucial to building her business. Now, she wants to give back to the people who have supported her. "Of course it's about making connections, but it's more so about enriching other people's lives," Windy said. "And every person on staff is assigned to a different outreach event." Her ultimate goal in taking on the role of chairman of the Professional Women's Alliance is to empower women to be successful in business. Taking what she's learned and sharing it with other entrepreneurs, Windy said, is simply the next step in cultivating a community that's healthy from the inside out.
Contact
907 North Goliad Street
Rockwall, Texas 75087
(214) 305-6423
BaysideAesthetic.com