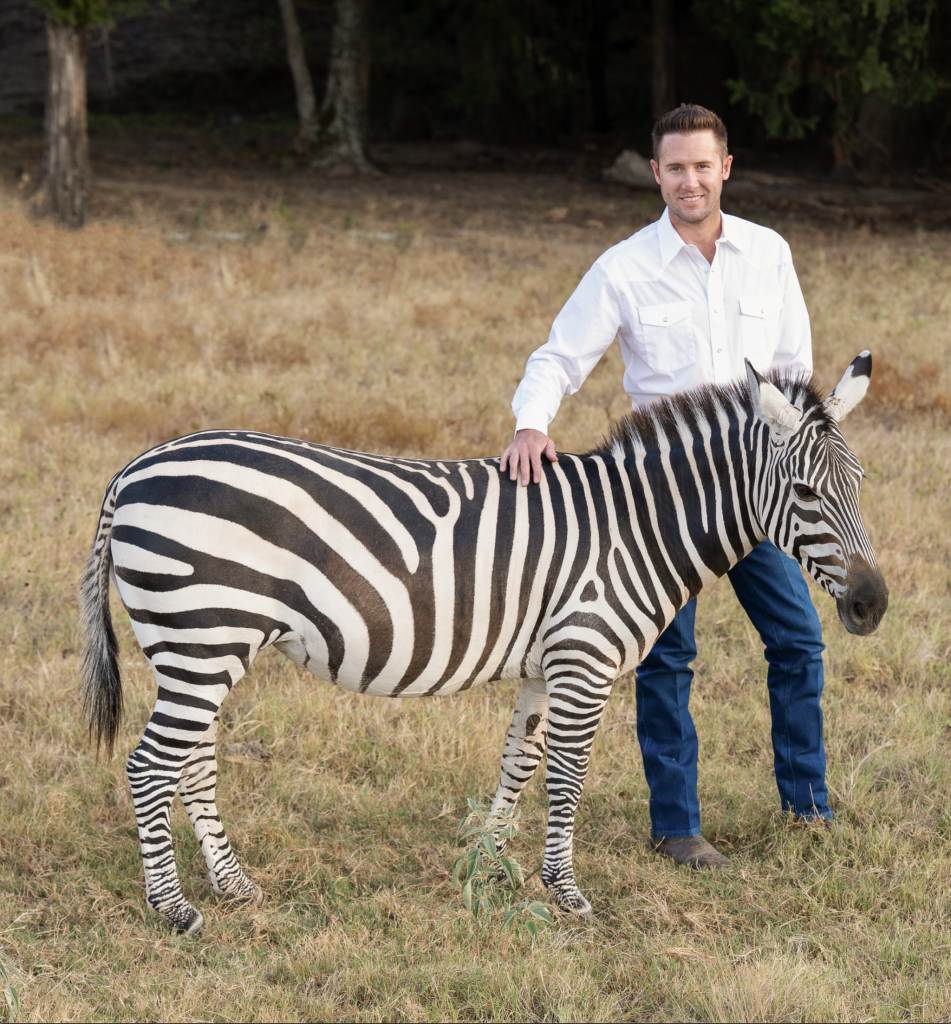 Photos by Lake Pointe Photography and Dcrespo Photography
---
Local entrepreneur and aerospace production control analyst, Houston Wengert, grew up with a love of all things outdoors. How could he not? Houston's great grandfather, L.B. Houston, served as Dallas Park Director for over 45 years. L.B. had a vision of "a park within walking distance of every child in Dallas."
His years of service and passion for sharing the outdoors with the children of DFW were recognized with the development of the L.B. Houston Golf Course in Dallas and contributed to Houston's interests in the outdoors.
Although Houston never knew his great grandfather, he grew up hearing family stories about his efforts and participation in creating many of the beloved parks throughout Dallas. His grandfather, Robert C Houston, who continued to develop Houston's love of the outdoors by introducing him to the Boy Scouts at an early age, where Houston eventually earned the rank of Eagle Scout.
His scouting years left him with treasured memories of camping trips and other outdoor adventures, including a love of animals and ranching. He never met a stray animal he didn't want to rescue.
Houston continues to be enamored with the outdoors where he enjoys boating, skiing, hunting, fishing, conservation, and ranching. Two years ago, he took a break from all that to attend a Willie Nelson Concert, which included a community blood drive. Never one to pass up the opportunity to pay it forward, Houston rolled up his sleeve and donated blood. He also registered to be a potential stem-cell donor.
A few months later, he was notified by DKMS, an international nonprofit dedicated to the fight against blood cancer and blood disorders, that he may be a stem-cell match for a patient battling leukemia. He didn't hesitate. As one in tens of hundreds, Houston was selected as perfect match for the stem cells this patient needed to survive.
Houston began the process with little knowledge of the stem-cell donation process, but he soon learned. What followed were weeks of preparation, as dictated by DKMS, to better the chances of a successful donation. When the time came, he donated his stem cells, which were whisked from Texas to their waiting recipient. Houston was again reminded how great it feels to make a difference in the life of a complete stranger. All his life, he'd been taught that random acts of kindness are important and never to expect anything in return.
As time passed though, he was contacted by the recipient's family and was able to communicate with the patient he'd helped save. As a result, he was left with a desire to look for other ways to be the change he wants to see in the world. That's when he and his family came up with a plan to share Houston's love of nature with a generation of kids growing up in the digital age, for whom days spent outside have been replaced by cell phones, tablets, social media, and video games. Together with his sister, Keerstyn Houston Davis, and mom, Karen Houston Holloway, Houston established White Star Wishes, a nonprofit charity that serves to bring awareness of the outdoors and nature to the community.
As co-founder of White Star Wishes, Houston has been able to witness the joy kids and families feel when they personally interact with baby chicks, goats, llamas, cows, longhorns, zebras, camels, and a new baby camel named Star. He's watched them cast a hook in the water and catch a fish, for the first time, and invited families to spread a blanket under a tree for a picnic on the ranch or camp out under the stars far away from the hectic city life.
Over the past couple years, Houston has learned how difficult and complicated it can be to launch a nonprofit. But for him, being able to invite a child and their family to the four-lake White Star Ranch and offer them the types of adventure that were the hallmark of his own childhood has made all the work, headaches, and red tape more than worth it.
White Star Wishes is currently working out of 209 East Main in Quinlan, Texas, and focuses on granting wishes on a case-by-case basis for Rockwall and Hunt Counties. White Star Wishes is currently self-funded and scheduled to officially launch on February 14, 2023.
"I had an amazing childhood in the DFW area, including countless lessons learned in nature," Houston said. "White Star Wishes is a way to offer those same lessons to others within the community and to allow people to step back and enjoy nature, away from the hustle and bustle of city life."
Houston hopes to expand White Star Wishes to include other outdoor adventures and looks forward to collaborating with like-minded individuals to make wonderful outdoor memories possible. His message?
Put down your phones.
Turn off the TV.
Get outside and discover all
the natural world has to offer.
A Note about DKMS
Only 2% of Americans have taken the time to register as a potential stem-cell donor and offer a second chance for a cancer patient. If you are in good health and between the ages of 18-55, you can order a free at-home swab kit at DKMS.org/Houston
---
Contact
White Star Wishes
2931 Ridge Road, Suite 101-51
Rockwall, Texas 75032
(469) 745-4161