By Brandon Daiker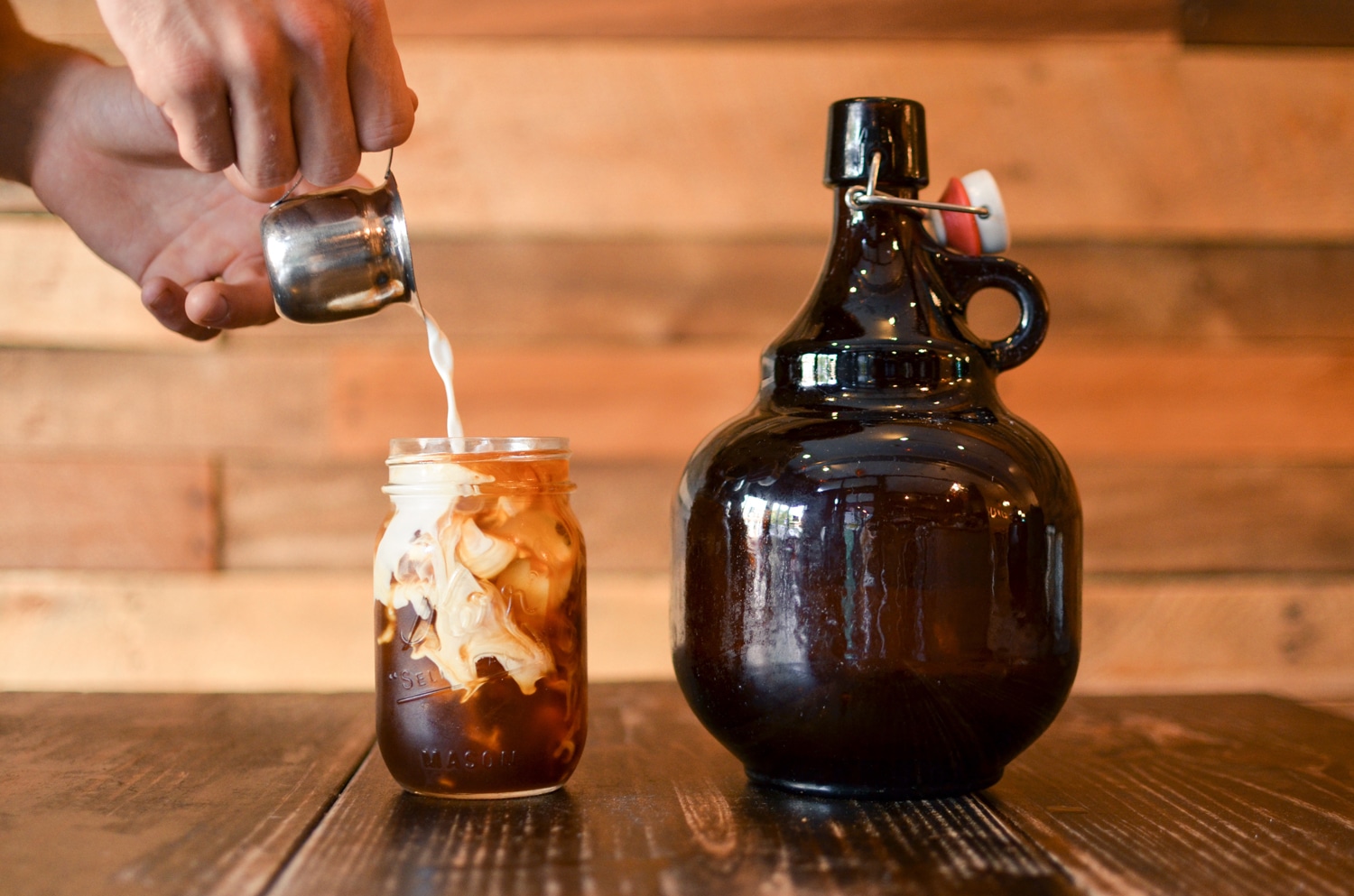 Some believe that humans have been drinking coffee since the 15th century. Others say the 16th. Apocryphal stories claim we started in the 9th century. Still more purport that the late 500s A.D. gave birth to coffee. It's been historically both consumed and forbidden on religious grounds, and—as some might be ashamed to admit—is probably as close to a modern religious practice as millions of people get each and every morning in kitchens, break rooms, and coffee shops all over the world.
Regardless of its history, the most important coffee related factoid in my estimation is that I've been drinking cold brew just about every morning for a couple of weeks now, and find little hope that the ways of heated coffee will be making an expeditious return to my routine any time soon (sorry, little single-serve coffee pod things).
For all the buzz about this served-cold stimulant, the facts are surprisingly simple. Cold brew coffee is made by immersing coffee grounds in cold (or room temperature) water instead of hot water, and then waiting. Waiting quite a while—between 12 and 24 hours—in fact. See, while the boiling water that we use to prepare that famous hot cup of joe in the morning is a particularly effective tool when it comes to leaching all that flavor out of the grounds super quickly, cold water takes quite a bit longer. The advantage of course to this is that you don't need any special technology to actually make the stuff. You just put the grounds in a jar, pour in the water, wait a while, then remove the grounds (by pouring it through a filter, for example).
The result is a more consistent, easy to make drink that takes on a fruity, citrusy flavor and has less bitterness and acidity than hot coffee. You can also keep it safely refrigerated for weeks! If you're a caffeine hound, you can even pump the coffee content way up relative to the amount of water you use to make an extra strong drink you can use as concentrate or just drink straight for a particularly punchy experience. Mix it with cream, sweeten it with simple syrup or sweetened condensed milk, and enjoy. Whatever your preference, it beats waiting for the kettle to boil as you try to drag yourself outta the house—and with hot summer mornings just around the corner, the rest might be history.
---