Extraterrestrial E
ncounter
By Annette Brooks
Time once likened Roswell, New Mexico to Graceland for X-Files fans and UFO lovers. When I read this years ago, my first thought was, "Maybe I should check out Roswell." Pictures of storefronts, motels, and cafés peppered with neon green alien signs and sculptures piqued my curiosity enough to add Roswell to my list of places to visit …someday.
That someday came earlier this year while planning a trip to New Mexico. I wondered how long it would take to drive from Santa Fe to Roswell. When I saw that it was just a three-hour trip, I was all in. My mantra became "Roswell, here I come!" In fact, I became more excited about finally visiting Roswell than Santa Fe, which I've been to many times and love.
Driving into town, I noticed the first roadside welcome sign. Expecting to see an alien or maybe a flying saucer, instead it said "Welcome to Roswell, Dairy Capital of the Southwest." Dairy capital of the Southwest? When I think of dairy farms, I envision lush green pastures instead of semi-arid land, but a Denver-based dairy product producer has a local factory in Roswell that employs around 600 people. I considered myself gently schooled and took note that Roswell—population around 48,000—is more than UFOs and little green (or grey) men from outer space.
After dropping my bags off at the hotel, I decided to visit a museum, but which one? Embracing the more serious side of Roswell, I chose the Anderson Museum of Contemporary Art. Advertised as having a diverse collection of paintings, photos, and sculptures with a focus on regional artists and themes, it sounded perfect.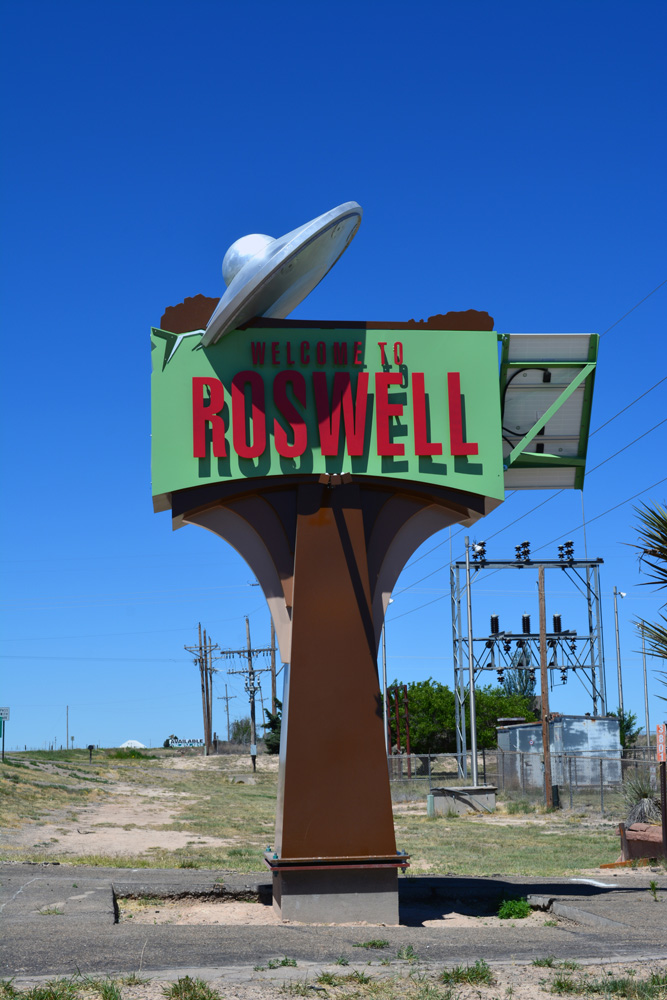 The exterior of the Anderson Museum was unassuming. Aside from the grey, modern sculpture blending in with the building, it could have easily been a market for Western wear—or anything, for that matter. But what was inside was pretty wonderful. No wonder this museum boasts stellar ratings on Google and TripAdvisor. Oh, and it's free, too!
I spent two hours wandering through the museum's galleries. The art in different mediums from a wide variety of different artists was brilliantly displayed and coordinated. Not only did it fill my art-loving soul, the museum highlighted just how diverse Roswell really is.
Being a one museum a day kind of gal, my next stop was the compact, clean, easily walkable downtown historic district. Roswell began in the 1830s as a mill town, and the historic area features many of the original buildings that have been restored. With lots of signs, murals, and some alien statues striking poses outside of shops, here the extraterrestrial influence is on bold display. Even the light posts are alien heads. But hey, it's Roswell. I embraced the cheesy quirkiness and bought a couple of alien-themed t-shirts. Being of Scottish descent, I was especially amused by a sign inside a shop that welcomed earthlings, aliens, and Scotsmen. After this, I headed to the only space and UFO-themed McDonald's in the world for an ice-cold beverage and a look-see before returning to the hotel.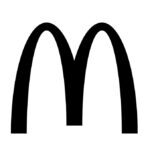 After relaxing a couple of hours and checking work emails, I made my way to Big D's Downtown Dive for dinner. How could I resist a local burger joint with this name and lots of 5-star reviews? Luckily, lunch was light because this "small place with big taste" offered up fantastic burgers. With Texas still in my blood, I ordered the Texas BBQ burger with crispy onions, house slaw, aged cheddar, apple-smoked bacon, and Sweet Baby Ray's sauce. I thought about letting them know this sauce is made in Chicago, but who was I to split hairs with these good folk?
The next and final day in Roswell, with only one more museum to fit into my schedule, I had to choose between the UFO Museum And Research Center which opened in 1991, and the highly acclaimed Roswell Museum & Art Center (RMAC). One part of me thought, "Be a grown up. Go to RMAC which features exhibits about the art and history of the American Southwest." My alter ego whispered, "Oh c'mon. Have some fun. This will likely be your only trip to Roswell."
So, you guessed it, I paid the modest $5 entry fee and began to explore the weird and fascinating world of space aliens, Roswell style. It's a fun place that includes a comprehensive overview of the 1947 Roswell crash. And the big UFO that moves every 30 minutes, complete with lights and fake smoke augments the whole commercial out-of-this-world vibe. Set aside about an hour in your schedule for this attraction.
Zipping northward to Albuquerque to board a late afternoon flight, I pondered how exactly I'd sum up Roswell. Simply put, it's two-sided. Go there expecting to see and experience everything Roswell—both the weird and wacky as well as the wonderful and inspiring. You won't be disappointed.