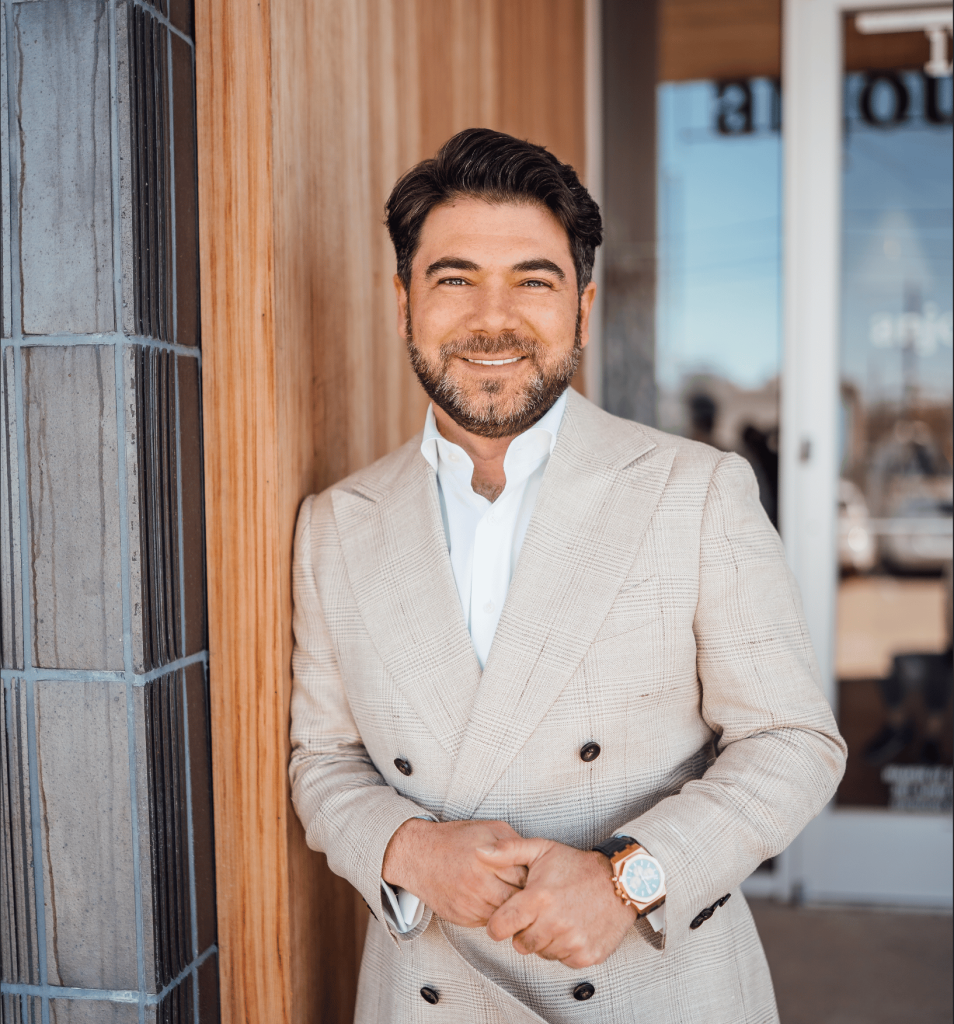 ---
Zeljko Pavlovic quite literally wrote the book on turning professional aspirations into reality. His Vivaldi Music Academy was named National Music School of the Year by a peer group of over 250 music school owners. He was an honoree in Houston Business Journal's "40 under 40 Class" as well as Most Admired CEO in 2020. But the accomplishments that mean the most to him are the thousands of young lives he's helped to shape through the magic of music instruction.
Zeljko's own music journey began with violin lessons at age three, in his home country of Bosnia, and unfolded into the quintessential American success story, as chronicled in his book, "Failure Is Not an Option: My Story of Business, Survival, And Success in Life." By the time his family escaped war-torn Bosnia, Zeljko was 20 and already an accomplished violinist. Once in the States, he set about making a name for himself, performing with some of the top orchestras in the U.S. and across Europe.
But it was when he searched for music lessons for his own young son that a new chapter of his life began. "The quality I was looking for just wasn't there," he said. "I found music lessons being taught in the back room of guitar shops but not the high quality I wanted for my children." So, like other visionaries before him, when Zeljko couldn't find what he was searching for, he created it. Thus, Vivaldi Music Academy was born in 2013. Since that time, it has grown into the nation's largest music academy, with thousands of students and hundreds of faculty members.
"I wanted to create a space where kids feel safe and receive the highest level of instruction," Zeljko said. "One thing I felt passionate about was creating amazing performance opportunities for kids of all ages and all skill levels." Incredibly, over the past nine years, Vivaldi Music Academy students have performed before packed houses at Carnegie Hall and at the Royal College of Music in London. They've sold out shows at Vivaldi's church in Venice and the Kennedy Center in Washington, D.C.
"Our performances are open to all students," Zeljko said. "The ones who are really serious about a career in music are going to make it there eventually, but I also want to create that opportunity for the child who's going on to be a doctor or lawyer or other things. I want to show them how it feels to be on that stage. I want to give the parents the memory of seeing their child performing in Carnegie Hall. Our first performance there was seven years ago, and I still have students and parents tell me what it meant to them. Some students who were accepted into their first-choice colleges credit it with being able to list their Carnegie Hall performance on their college resume."
Zeljko is committed to seeing Vivaldi Music Academy students perform each summer on some of the world's best stages, including a return to Carnegie Hall with 70 students this summer. "I have history with Carnegie Hall which helped us get our foot in the door," he said. "But they're 100-percent on board with offering our students this experience, to spark an interest and excitement about music in them. And it motivates the teachers as much as the students."
One challenge Zeljko faced, almost immediately upon opening his first music school, was the overwhelming demand to enroll students, a great problem for any music school to experience. "We used to have a waiting list of 2-3 years," he said. "That really bothered me because music should be available to every child." He remedied this by opening additional locations, each of which filled up quickly. There are now four locations around the Greater Houston area with the newest in Sugar Land and a fifth opening this summer in The Heights.
It's important to Zeljko that the school grows while maintaining the quality he set out to offer in the first place. "We're extremely lucky to be in Houston where there's no limit to the talented teachers available," he said. "But we absolutely want to hire the cream of the crop. All our teachers are also performers. Many of them tour with bands and orchestras, performing everything from rock music to classical — and everything in between." Teachers have also been happy to relocate from elsewhere in the United States for the opportunity to teach at a Vivaldi Music Academy location. They are intentional about listening to parents, welcoming feedback and suggestions, and take the time to match the personality of each student to the personality and teaching style of the teacher.
If this sounds like the kind of experience you want for your child, find out more at VivaldiMusicAcademy.com. Mention this story during April 2022 and receive free registration (a $55 value).
What Can Music Lessons Offer Your Child?
Two recent studies conducted at the Brain and Creativity Institute at the University of Southern California concluded that music instruction can improve both the structure of your child's white brain matter, which carries signals through the brain, and gray matter, which houses most of the brain's neurons active in processing information.
Music instruction also boosts engagement of brain networks responsible for decision-making and the ability to focus attention and inhibit impulses. In a statement on their website, they concluded, "Our findings have provided support for a positive association between music training and improvements in cognitive skills, including working memory and inhibitory function."
Additionally, "The Washington Post" reported on a recent study from Northwestern University which found that "music training not only helps children develop fine motor skills but aids emotional and behavioral maturation." And mastering a musical instrument enhances your child's self-esteem and confidence.
---
Contact
2115 Lone Star Drive
Sugar Land, Texas 77479
(346) 330-2646
VivaldiMusicAcademy.com