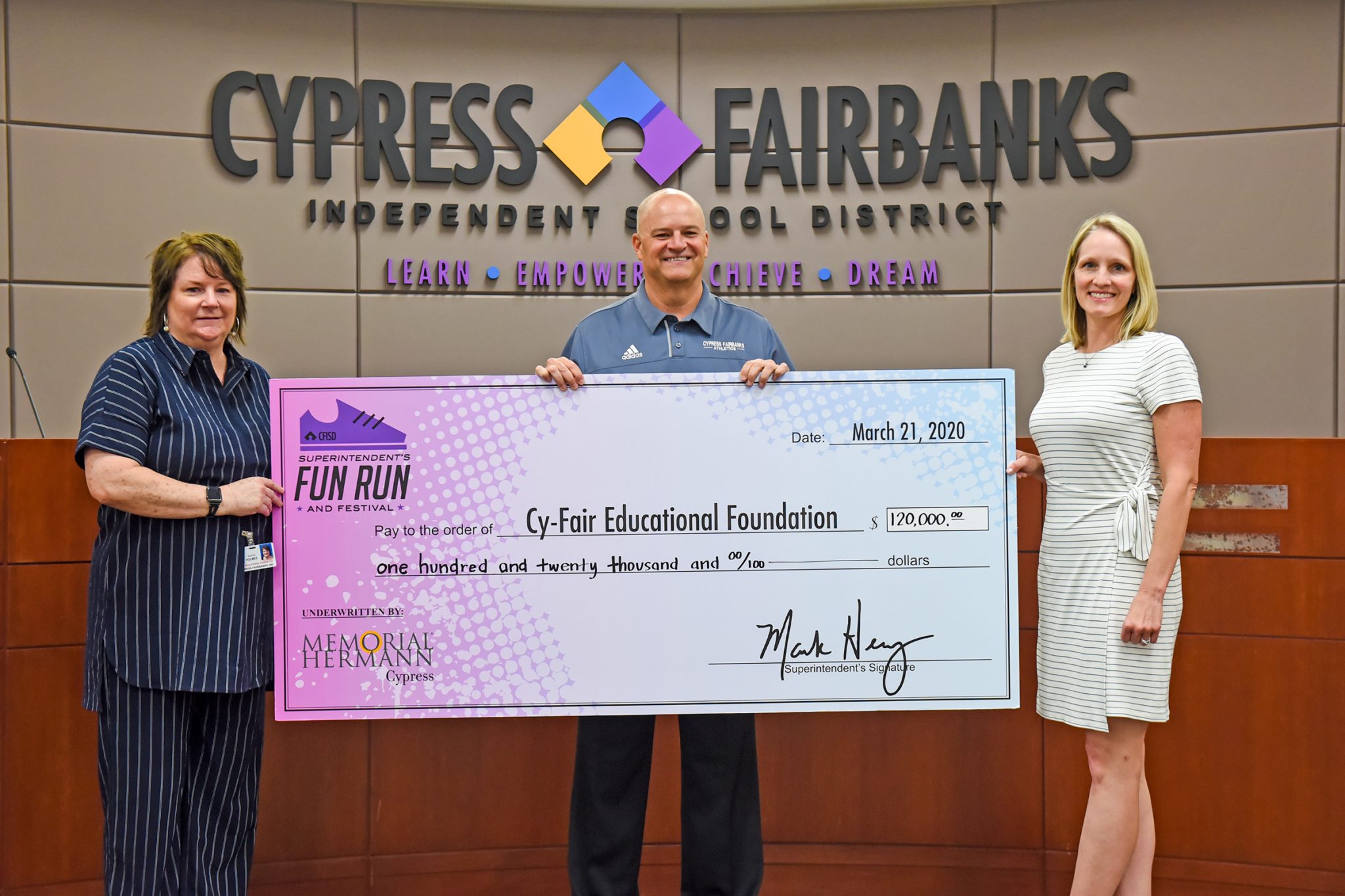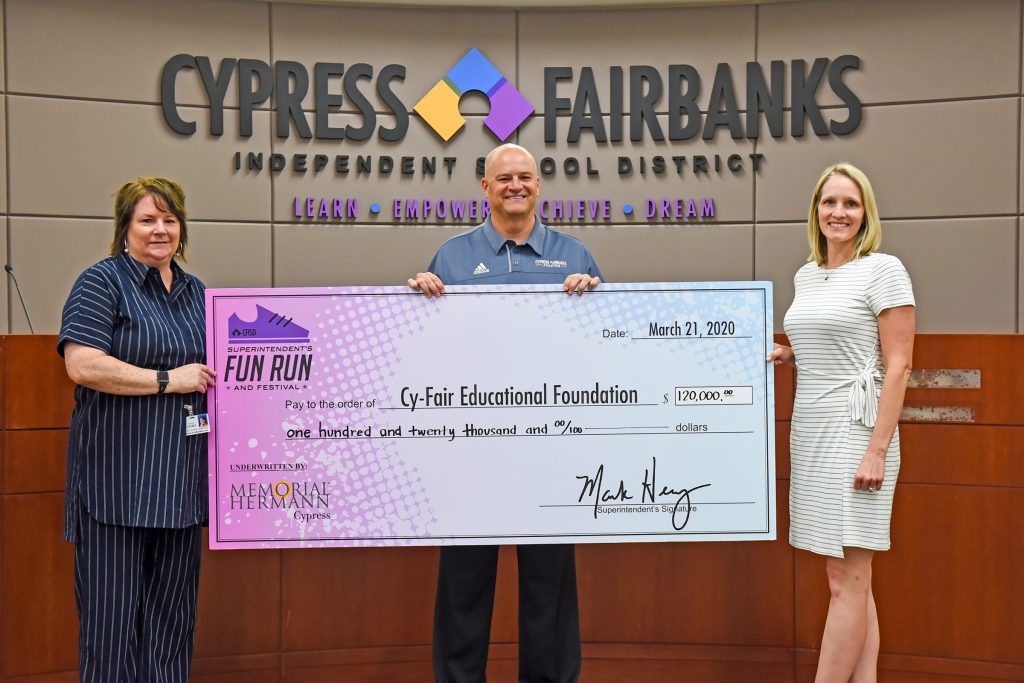 Dr. Mark Henry, center, CFISD superintendent of schools, and Bevin Gordon, right, CFISD director of marketing and community relations, presented a check worth $120,000 to Marie Holmes, Cy-Fair Educational Foundation executive director, for the seventh annual Superintendent's Fun Run and Festival. The event was canceled due to the spread of COVID-19 but CFISD staff, students, community members and business partners came together to raise the record amount.
COURTESY: ANGEL VERDEJO/CFISD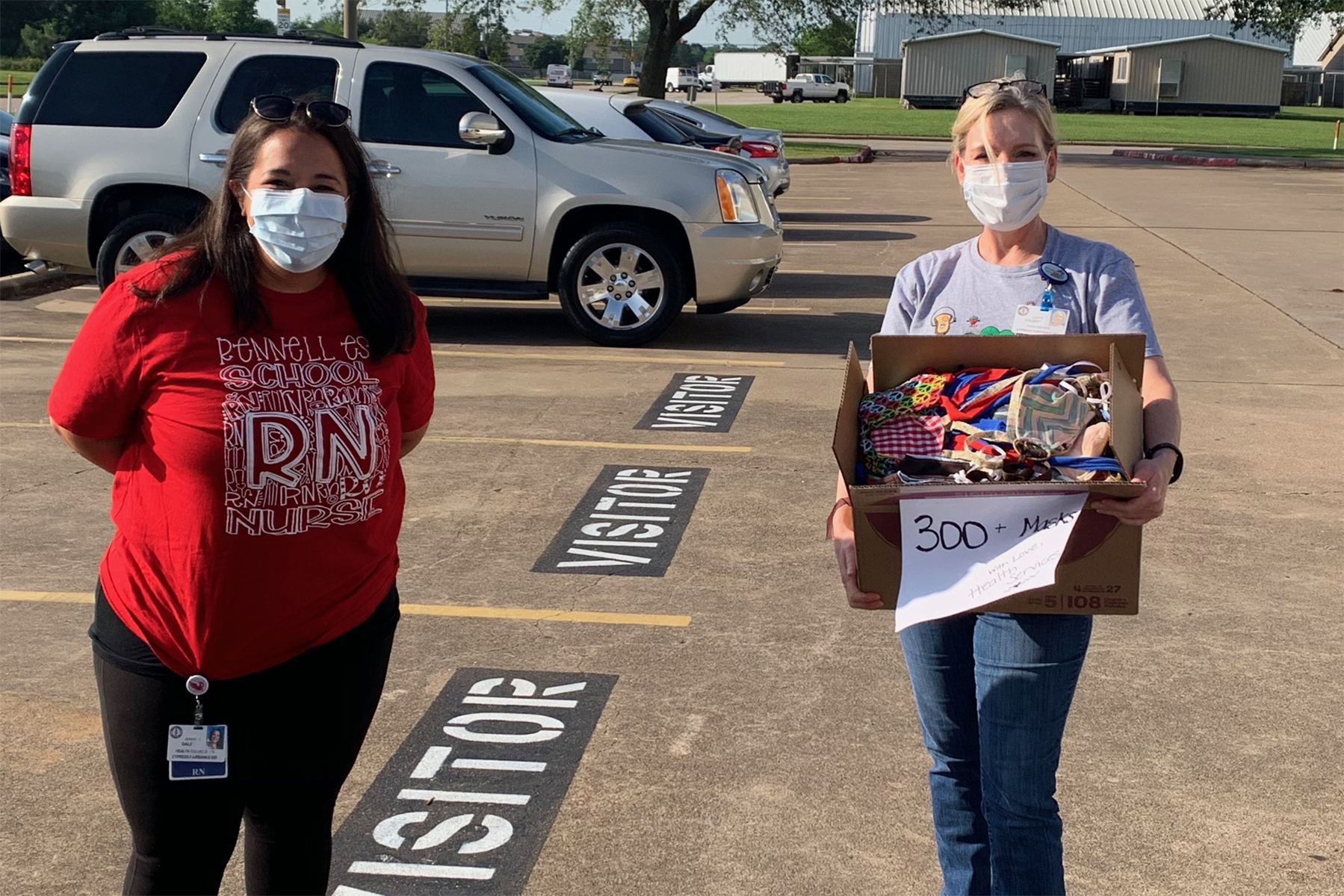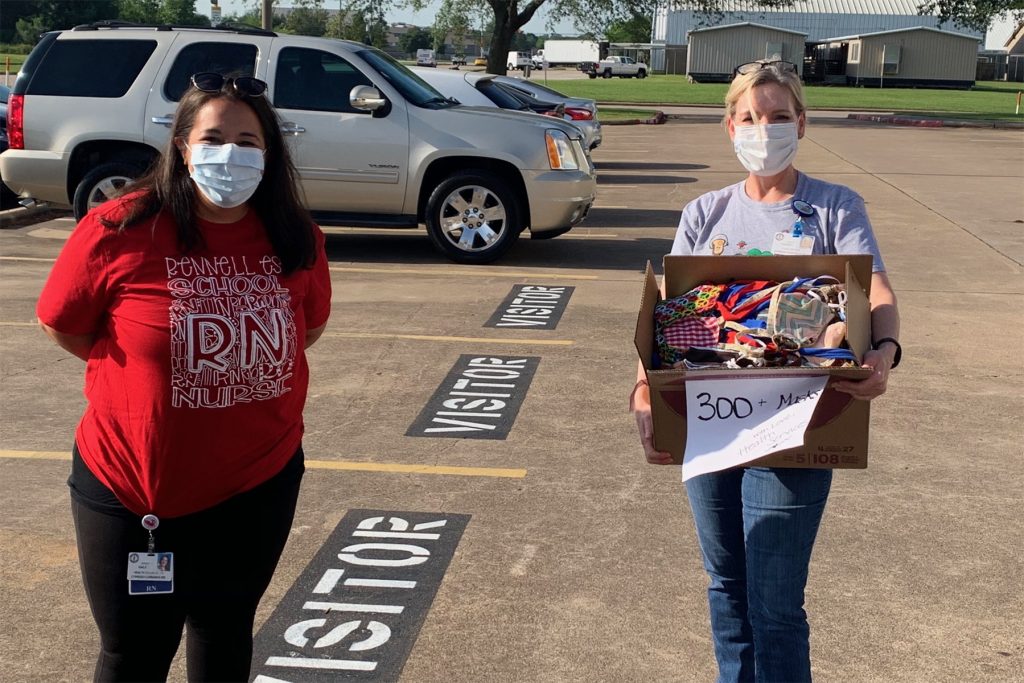 HEROES WEAR MASKS
Rennell Elementary School nurse Jenise Galey, delivered 300 hand-made masks to Assistant Director of Nutrition Lisa Colbert. Colbert and other district supervisors delivered the masks to CFISD campuses serving curbside meals and the food production center.
Galey and other CFISD campus nurses, licensed practical nurses, and clinic assistants made more than 500 masks for nutrition services and other CFISD employees. Responsibilities were divided among the group, with some collecting materials, cutting materials and sewing the masks together.
COURTESY: ABBIE MCINTOSH/CFISD