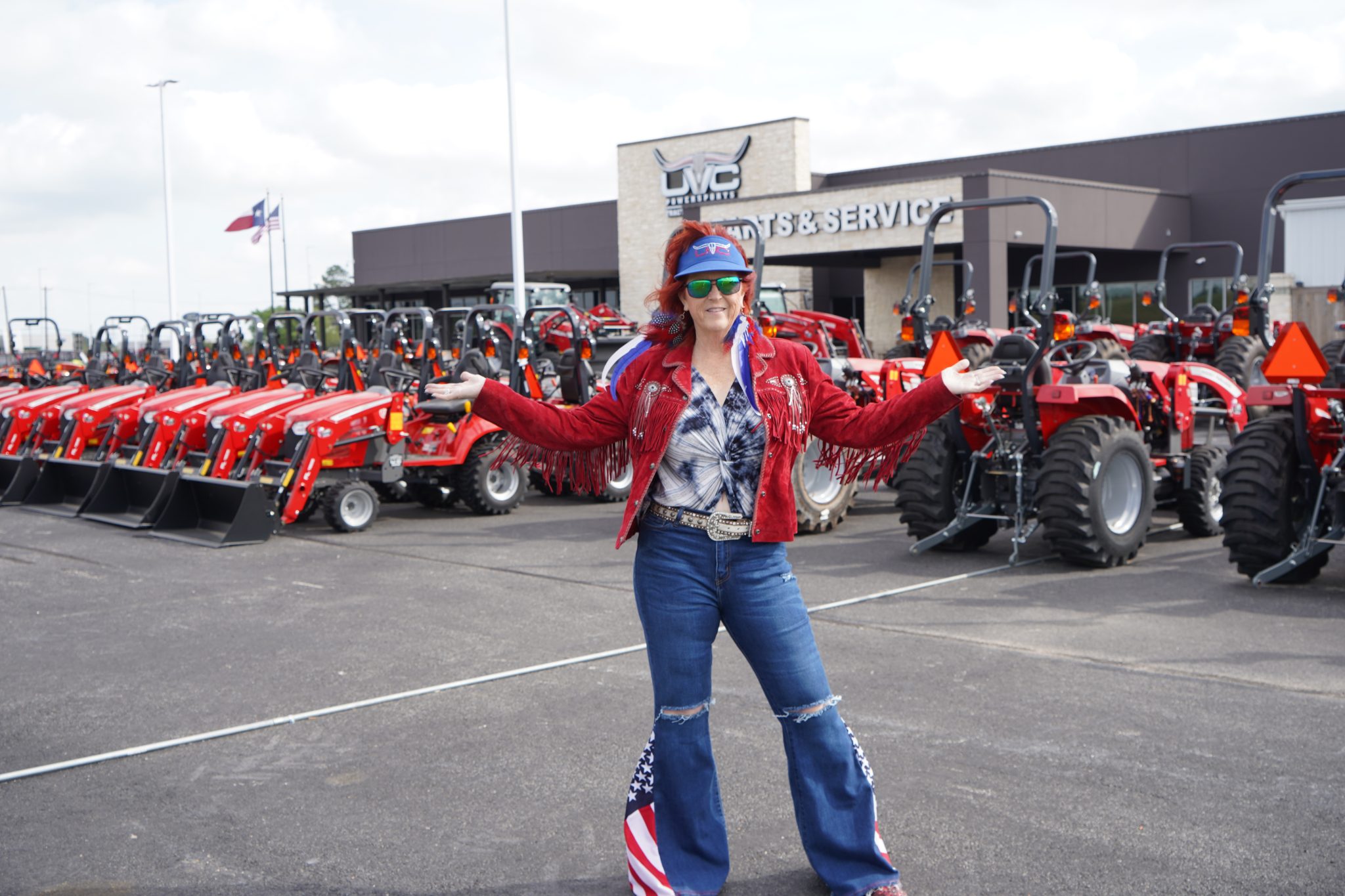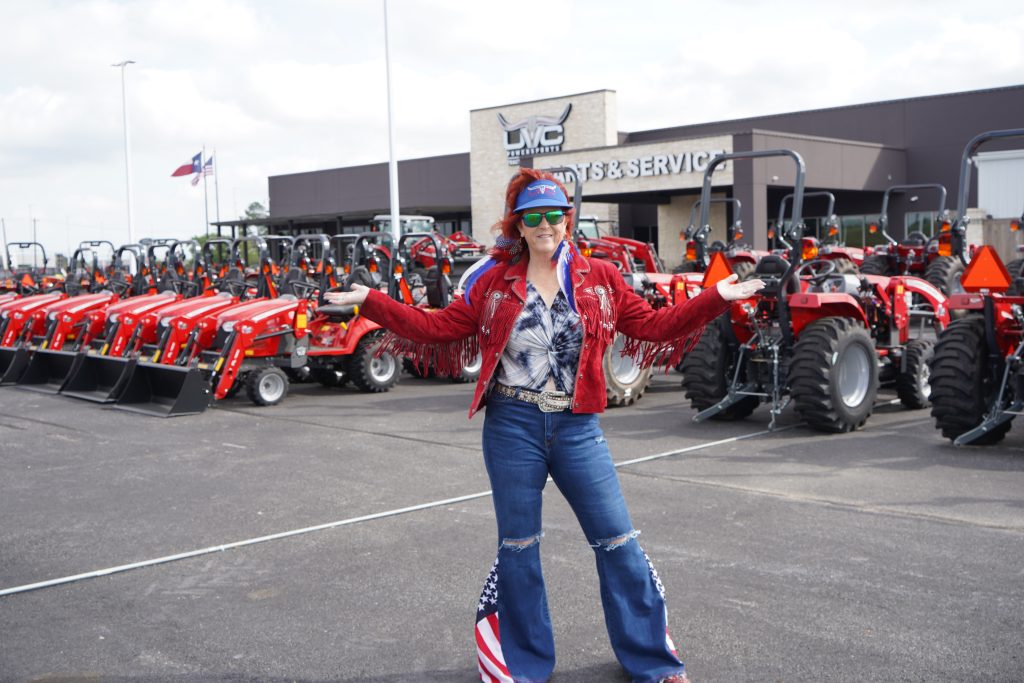 BY MEREDITH KNIGHT
If you're an early riser and a fan of Christian country music, there's a chance you've begun your day reciting the Pledge of Allegiance along with a lively female voice on KJIC Radio's Rise & Shine Morning Show (of which UVC is a proud sponsor). That voice belongs to local business owner, Shannon Tracy, who together with her husband, Scott, owns UVC Powersports Tractors and Outdoors in Alvin. UVC's strong belief in God, country, and our constitutional rights as Americans is portrayed in many ways, including a bible, American Flag and $500 gift card towards a firearm given away with every Massey Ferguson tractor sold.
Shannon's strong Texas heritage is all American. She's 100% proud to be Texan and Christian to the core. She's a proud Navy veteran, a female business owner, a caring employer, a wife, mother, and grandmother. And she's darn proud of all she and her husband, Scott, have built. The two began, when their kids were still young, selling Kawasaki Mules from a small metal building with two employees and no retail space. Today, they're running a highly successful—and beautiful—15-acre dealership with a 20,000 square-foot building, and 25 employees. They're the number one Kawasaki MULE-only dealership in the world and an authorized Massey Ferguson dealership offering MF tractors ranging from 23 hp to 130 hp, Bad Boy tractors, implements, and ZTR mowers, Woods implements, Aluma trailers, and Big Tex trailers. They have supplied vehicles to military special ops, and they've tricked out custom side-by-sides for plenty local celebrities.
Visiting the dealership is like getting a glimpse into Shannon's heart. The things that matter most to her adorn the walls of her business. There are crosses and American flags, Texas flags and hunting mounts. There are walls of trophies and certificates she and Scott have won over the years and photos of their world travels. (Just one way Kawasaki has rewarded these longtime top producers.) You'll see pictures of their grandkids and a large monument to our men and women in military service. There's even an entire area dedicated to country music legend, Mickey Gilley, complete with his mechanical bull available for customers to sit on and take pictures. The entire dealership is a beautiful tribute to family values, America, Texas, our veterans, and our God.
Shannon's story is a classic American success story. She and Scott were pioneers of the industry, showcasing utility vehicle hunting rigs for more than 20 years at the Texas Trophy Hunters Extravaganza shows starting way back in the mid 90's. When everyone was outfitting full-size trucks as hunting rigs, they were customizing and outfitting hunting rigs out of utility vehicles, which gave them a unique niche in the market. They were doing it all, building, servicing, delivering, handling customers, and raising their boys. In addition to imagination, innovation, and passion, they have trademarks on some of their unique outfitting. All that perseverance paid off in 2009 when they landed their first big government contract. That enabled them to buy their current location in Alvin, Tx and the business has grown exponentially ever since. Shannon has lovingly accepted all the blessings God has sent her way and used them to bless those around her, including her employees, her family, her customers, and many others she's touching through the non-profits she supports, particularly any that serve veterans, police, and first responders. Find out more and meet this dynamic redhead at UVC1stop.com.
Contact
2616 TX-35 Loop
North Alvin, Texas 77511
(281) 824-1198
UVC1Stop.com