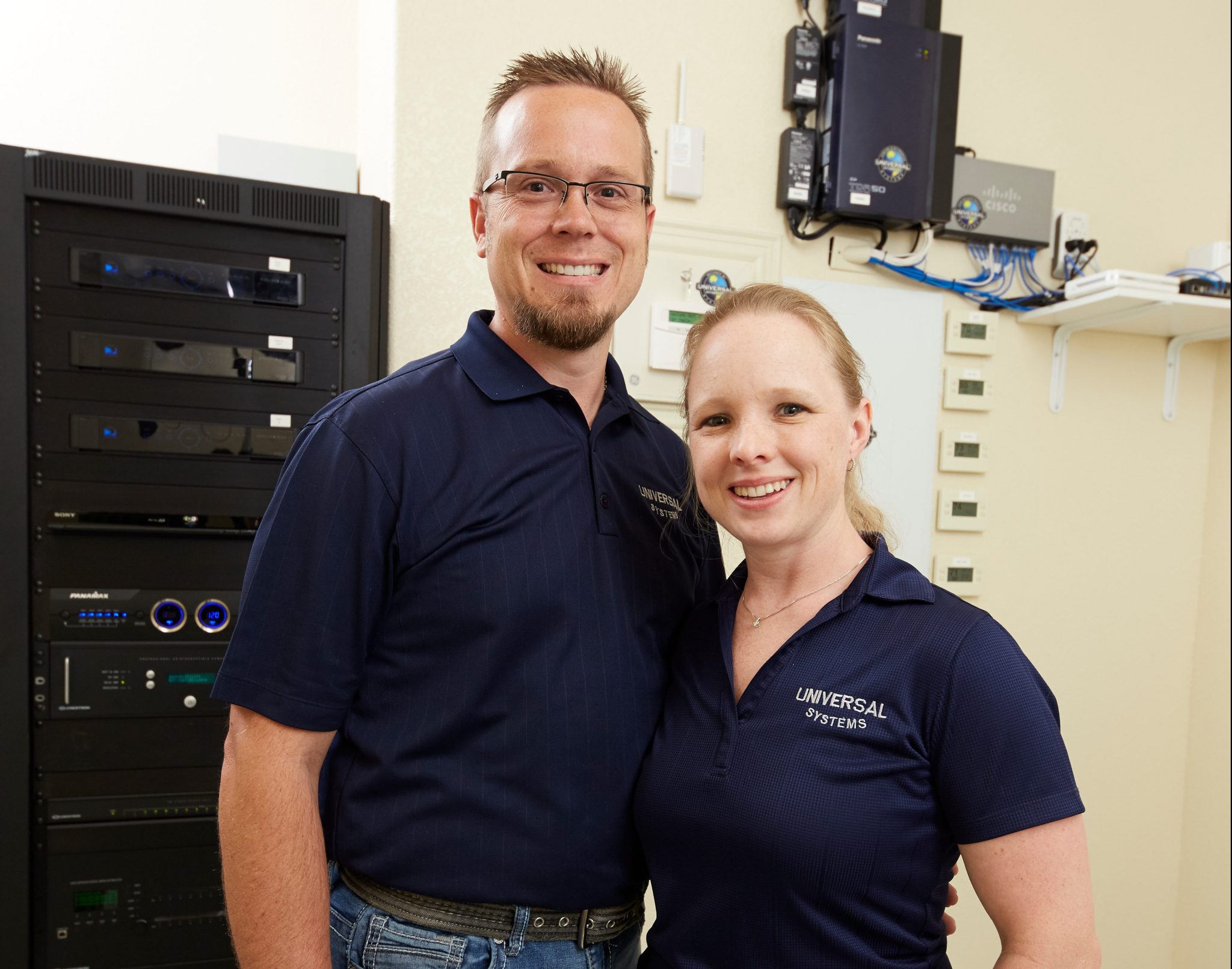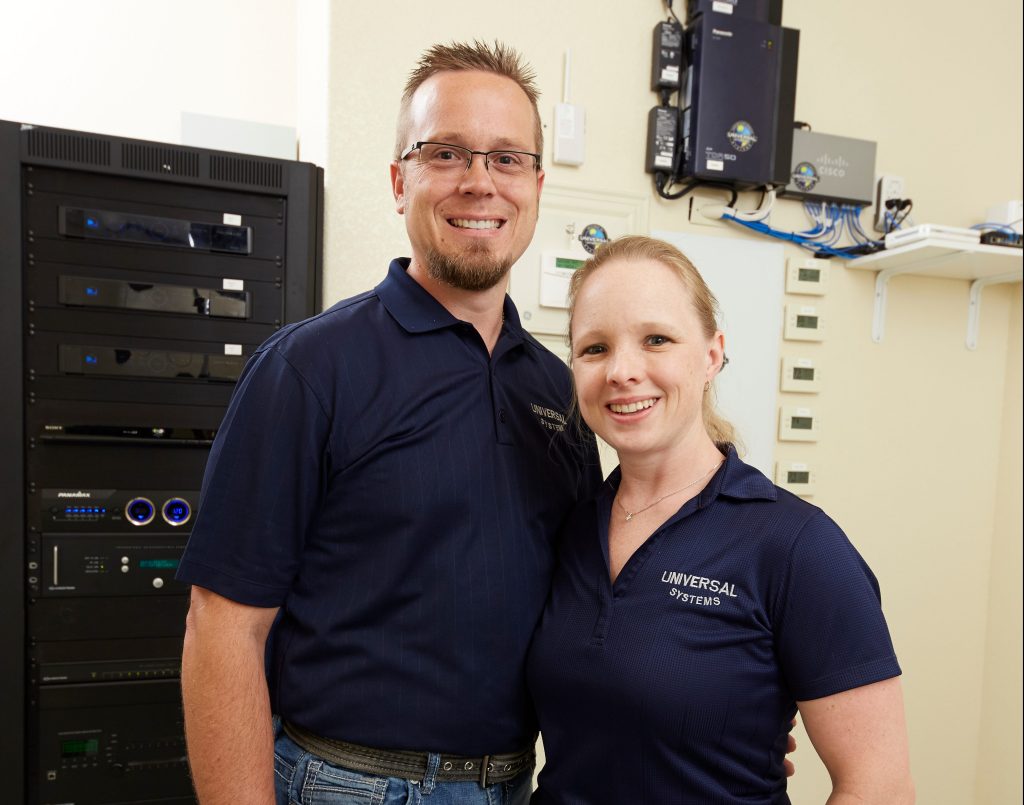 BY AUDREY SELLERS
"Alexa, make my whole home smart." If only it were that easy, right? Actually, setting up technology for your home or business can be that simple — just call the pros at Universal Systems. Since 1995, this family owned business has provided the highest quality in custom electronic systems. Whether you need help setting up smart devices at home or you're looking for camera surveillance systems for your business, Universal Systems can help.
Owners Dorenda and Hank Lohmer are committed to providing the best experience for their clients and taking the guesswork out of high-tech living. "We can help with virtually anything electronic. Many people don't realize they need to set up their voice activated device before it can control their system," Dorenda explains. "Some of our clients bought smart refrigerators but didn't know how to set them up. Even though we don't sell that device, we can still help."
During the pandemic, with more people working from home and more demands on a home's Wi-Fi, Dorenda says her technicians often helped clients make their home networks more robust. "If you have many wireless products at home, you need a strong network for everything to run well," she says.
While technology can certainly make life simpler and more enjoyable, it isn't always easy to set up. Let the experts at Universal Systems provide a custom tailored system for your specific property and needs. Visit Uni-Sys.com to book your free consultation today.
Contact
(817) 589-9966
Uni-Sys.com