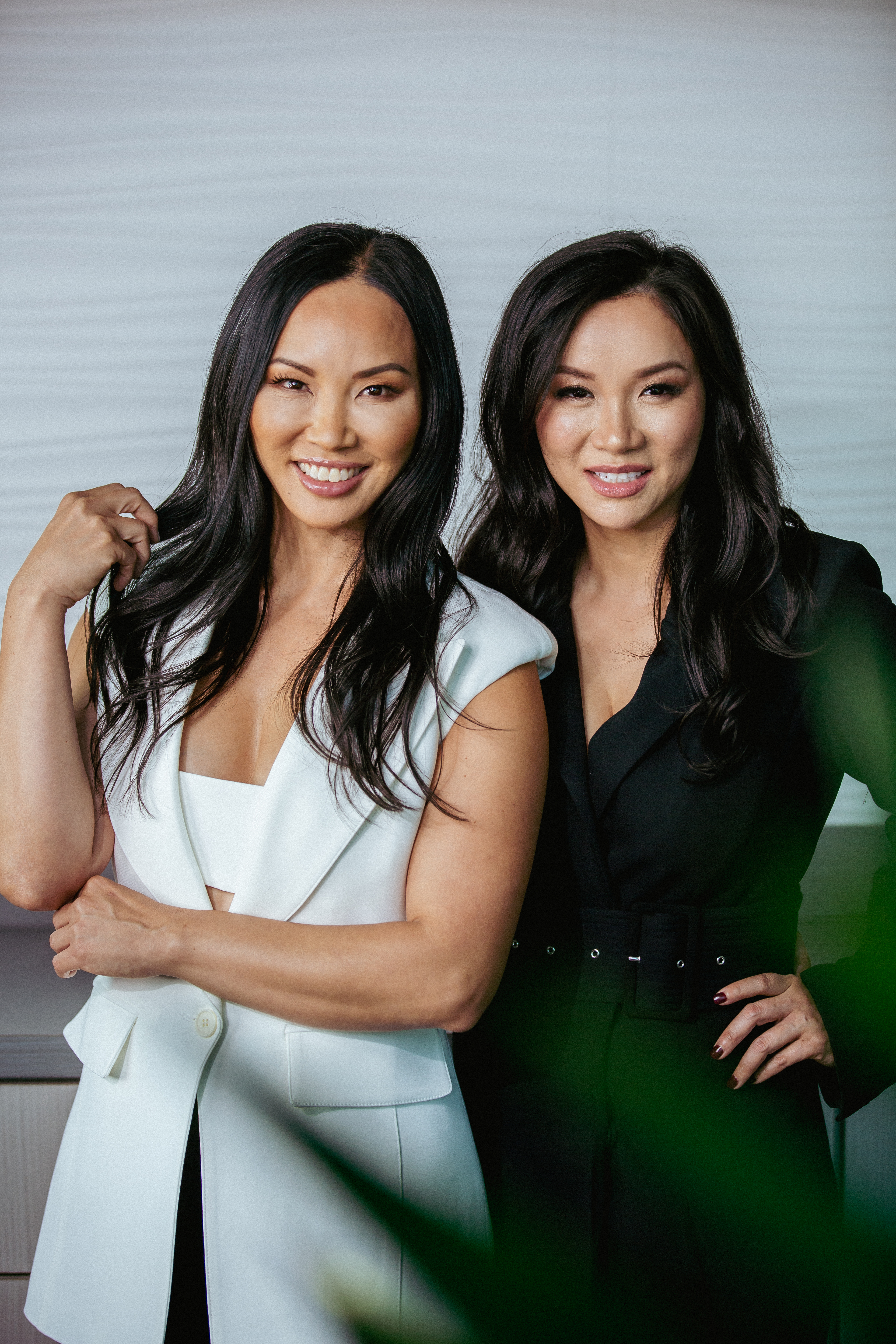 ---
United Dermatology Associates now offers an elevated spa experience featuring popular treatments and procedures in a beautiful, comfortable setting with the expertise of medical and aesthetic professionals.
United Dermatology has served patients in Arlington and surrounding areas since 2007. With locations in north and south Arlington, Mansfield, Burleson and Flower Mound, UDA offers a full range of skin health services including cosmetic and aesthetic care, medical dermatology and dermatological surgery. The practice's founder, Dr. Jeannine Hoang, has built a thriving team focused on unparalleled care and innovation.
Dr. Hoang's aesthetic philosophy focuses on preventative treatments. She favors early, simple interventions that prevent and stall the signs of aging. She has curated a collection of treatment options that address all aspects of aging skin. Many of her patients come when the signs of aging are already evident. Dr. Hoang and her team focus on delivering the most natural-looking results with minimally invasive procedures that are personalized to each individual's issues and concerns. Prevention is better than treatment. Getting to someone earlier rather than later in the course of aging is a powerful tool in maintaining a youthful appearance.
"I don't believe in overdoing. Beauty looks natural. It's harmonious. I believe in producing subtle, natural looking results in a safe manner," Dr. Hoang says.
She also believes in treating the total patient and takes a holistic approach to beauty. Her knowledge of anti-aging and longevity goes beyond dermatological treatments, addressing a range of health aspects including nutrition, exercise, mental health, sleep and hormones – as all of these have an effect on a patient's appearance.
"Our offices offer many effective options for treating our patients. We have a wide variety of devices, injectables and procedural offerings so that all individual needs and budgets can be addressed," she adds.
Mimi Phan, Board Certified Physician Associate, is known as one of the nation's best injectors, earning a nomination for 2021's Top 100 Best Aesthetic Injectors in America. This honor recognizes her skill and success in non-surgical facial and body rejuvenation. Her signature natural full facial rejuvenation with Botox and filler treatments are well recognized by many in the aesthetic industry and on various social media platforms. Her Instagram page (@PhantasticDerm) has more than 13,000 followers. Mimi is also a GAIN aesthetic trainer, which is a prestigious role for aesthetic injectors to represent the injectable company to teach and train other physicians, NPs, PAs and RNs on aesthetic injections.
In addition to facial injectables, she also specializes in body contouring with Kybella, Sculptra butt lift, and Qwo cellulite removal treatments. Mimi has been with UDA for more than seven years and currently sees patients in UDA's North Arlington location.
Noninvasive Injectable Treatments
Botox and Dysport injectables are powerful tools to improve the look of wrinkles. The procedures are FDA approved to treat the frown line between the brow (glabella), and are also effective on forehead lines, crow's feet, lip lines, and neck lines. These quick and painless treatments have the ability to prevent the early signs of aging in addition to treating deeper wrinkles. Patients typically see results within a few days, which last an average of 3-4 months.
Dr. Hoang and team introduced the Spa at UDA to focus on aesthetic treatments. The Spa is located at UDA's Mansfield location and offers a full menu of typical spa services delivered by medically trained professionals in a luxury setting.
Services include:
HydraFacials

EmSculpt – builds muscle and burns fat

CoolSculpting

Ultherapy

Radiofrequency

Vampire Facials (microneedling with PRP)

PDO Thread Lifts

Premier Chemical Peels

Laser Hair Removal
Experts with a Passion for Skin Health
The greatest benefit offered by the Spa at UDA is its staff of licensed aestheticians, laser technicians and medical assistants who are passionate about providing the highest quality care available. All are certified and trained in the latest, best-in-class technologies designed to achieve the most beneficial results. Because all clients are unique, the staff provides customized treatment solutions to best meet patients' needs.
DeAnne Johnson, Sr. Licensed Aesthetician, Laser Technician and Registered Medical Assistant: Dee joined UDA in 2010 and is the practice's longest-tenured cosmetic team member. She is passionate about educating patients on skin care practices and helping them look their best. Dee specializes in various laser treatments and is trained in advanced chemical peels, HydraFacials, various types of microneedling and dermaplanning. She also has certifications in body contouring treatments such as CoolSculpting, EmSculpt, and body tightening radiofrequency.
Tram Nguyen, Liscensed Aesthetician and Laser Technician: Tram is passionate about helping patients transform their skin by implementing an effective skin care regimen. Tram specializes in body contouring services including CoolSculpting, EmSculpt, and radiofrequency. She is also licensed and trained for HydraFacials, customized facials, microneedling, various laser treatments and advanced chemical peels.
Jasmine Burt, Aesthetician: Jasmine joined UDA in 2020 and specializes in HydraFacials, SkinPen, microneedling, VI Peels, advanced chemical peels, laser treatments, body tightening radiofrequency and dermaplanning. Jasmine is passionate about helping her patients find confidence by achieving the results they want in a comfortable setting.
Estara Garcia, Licensed Aesthetician and Laser Technician: Estara is UDA's newest team member, joining the Spa in October 2021. She's trained in HydraFacial, chemical peels, SkinPen, laser hair removal, dermaplanning, microneedling and Derma-V. Estara values her patient relationships and the opportunity to educate them about how best to care for their skin.
The Spa at UDA team is ready to help you transform your skin – or simply enjoy some pampering and relaxation. If you're ready for a spa day or have skin health care needs, please visit UDA at unitedderm.com to learn more about the practice or request a consultation.
---
Contact
Mansfield
130 Regency Parkway
Mansfield, Texas 76063
(817) 539-0959
North Arlington
723 North Fielder Road, Suite C
Arlington, Texas 76012
(817) 539-0959
South Arlington
3132 Matlock Rd, Suite 307
Arlington, Texas 76015
(817) 468-3131
Burleson
780 NE Alsbury Boulevard, Suite B
Burleson, Texas 76028
(817) 529-1753
Flower Mound
2560 Central Park Avenue, Suite 395
Flower Mound, Texas 75028
(469) 635-5990