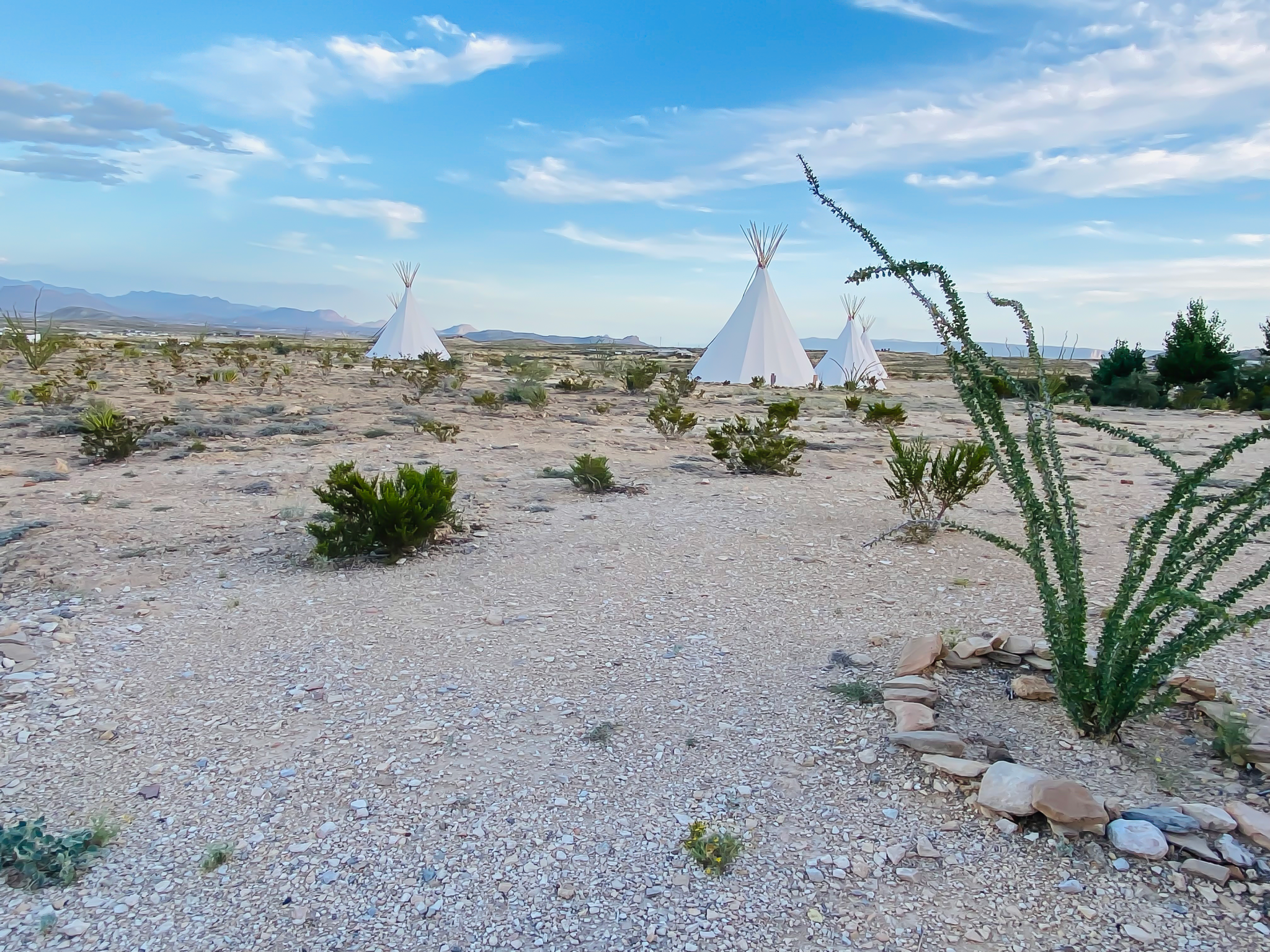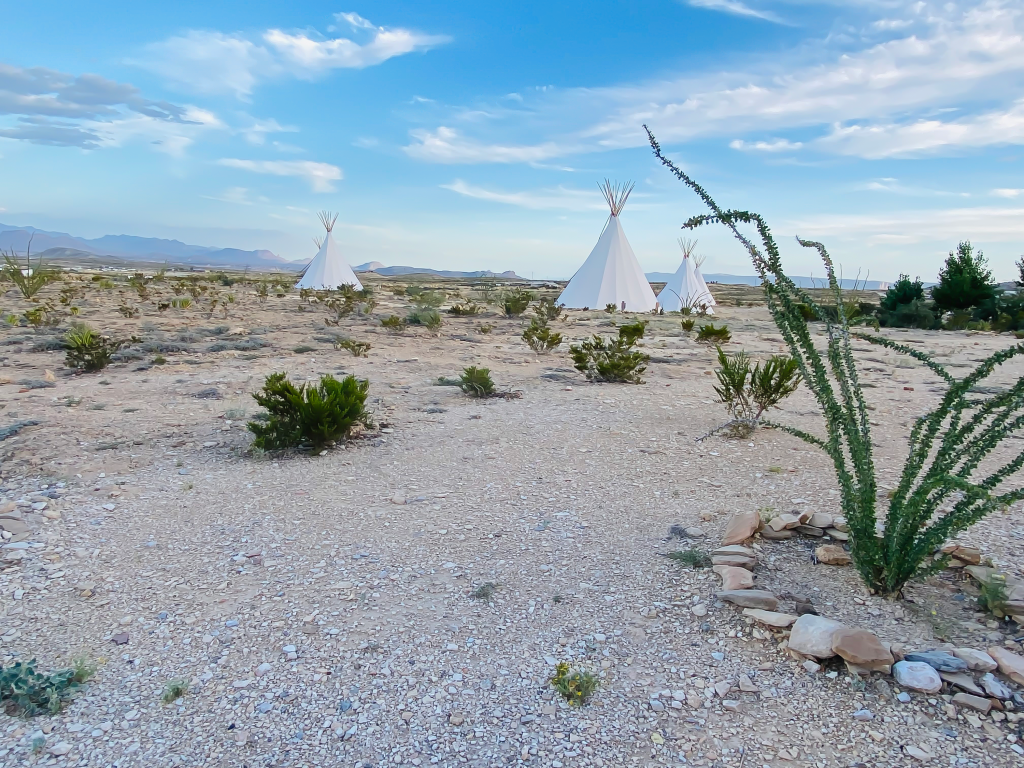 By Jennifer Kelley
---
My husband and I surround ourselves with friends who share our passion for adventure. In celebration of several milestones, twenty of us made the 500-mile trek to the wild west Ghost Town of Terlingua. We planned to make Basecamp Terlingua our village for the week, take in the panoramic views of the Chisos Mountains, canoe the Rio Grande, and enjoy some of the best stargazing Texas has to offer.
Along the Way
If you want to break up the long drive, spend the night in Marfa. Just two hours northwest of Terlingua, this middle-of-nowhere arts hub is known for its galleries and outdoor art installations. You can explore the many art galleries and boutiques, many of which are run by New York City transplants. Depending on when you visit, many galleries are open by appointment only. Hotels.com now offers "Airbnb style" rentals, where a home is split into several room rentals with a private bath sharing a communal kitchen. Be sure to snap a picture in front of the renowned Prada storefront just 20 minutes outside of town. Kick back with the locals with some nachos and a cold brew at Planet Marfa. When we asked an older local gentleman one not-to-miss thing on our 24-hour visit, his reply was, "If you don't go see the Marfa Lights, I'll shoot you." The Marfa Lights are a mysterious phenomenon of glowing orbs appearing in the night's sky outside the west Texas town. There is a viewing area just outside of town, but there is no way to predict when the lights will appear. They have been seen in various weather conditions, but only on a dozen or so nights each year. There are many theories, but nobody knows for sure what they are or if they really exist.
Texas Mining
Terlingua is a retired mining district, now semi-ghost-town (there are no streetlights, so bring a flashlight), located near the Rio Grande and the Mexican state of Chihuahua. Once cinnabar (the chief ore mineral of mercury) was discovered in the mid-1880s, the area slowly transformed into a mining district and eventually a community that supported the operation and mine workers. In May of 1903, the Chisos Mining Company was founded by a Chicago industrialist. World War I was a peak time for quicksilver production, and the area was the richest mercury mining region in North America. The mine operated until 1943, producing 100,000 flasks of quicksilver. You can grab a brochure from the General Store with a self-guided tour of what remains from that era. Be sure to check out the local cemetery, one of the most photographed graveyards in the country. With a population of 110, this may be the only Texas town where the dead outnumber the living.
Accommodations
If glamorous camping (also known as "glamping") is your cup of tea, Terlingua has many options. We chose Basecamp Terlingua for its variety of well-appointed accommodations to suit anyone's fancy. Basecamp has everything from giant canvas Tipis and Lotus tents to see-through bubble tents that allow you to stargaze from your bed at night. The Bubble tent gave me the feeling of being in a space pod with luxury amenities, minus the zero-gravity. All tent options come equipped with a swamp cooler to help keep you cool during the day, although I advise spending the hotter full-sun hours of the day out and about on an excursion.
Things To Do
Terlingua is located between Big Bend National Park and Big Bend Ranch State Park. Hiking, rafting, horseback riding, mountain biking, camping, and jeeping are some of the activities favored by tourists here. There are several local outfitters eager to show you the wonders of Big Bend National Park. Our group enjoyed a kayaking adventure with Big Bend Boating and Hiking Company. Big Bend offers a wide range of activities from guided raft and paddle trips, hiking, camping and horse-back riding adventures. Our guides were very knowledgeable and a lot of fun. While on our kayaking adventure, we stopped on the Mexico side of the Rio Grande, took a break, and waded in the refreshingly
cool water.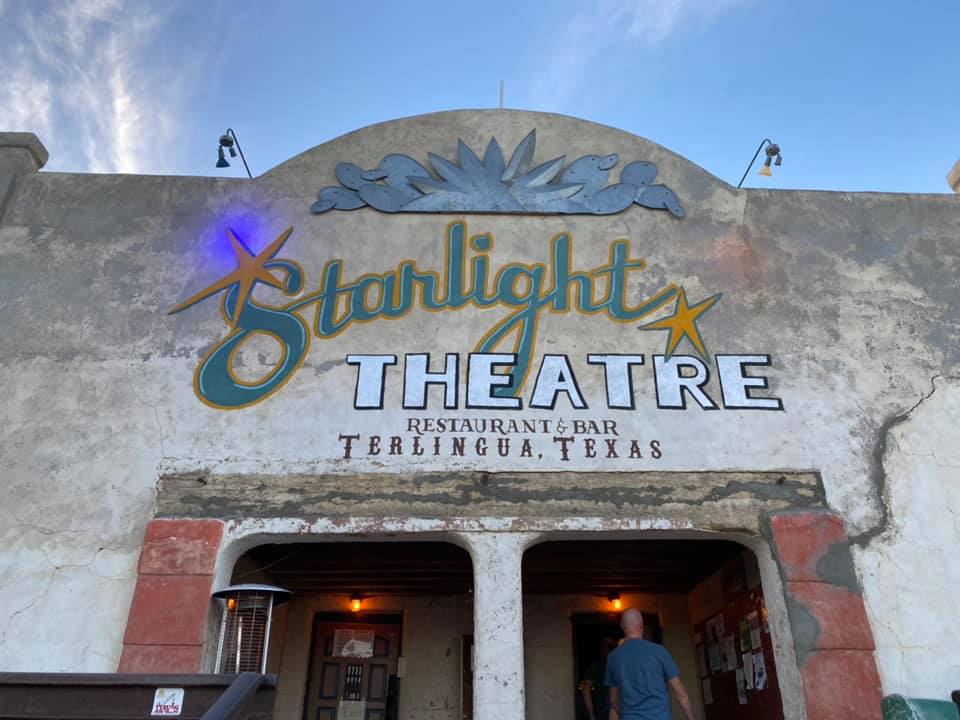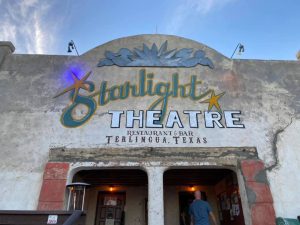 There are a few restaurants in town, but you must visit the Starlight Theatre. The theatre was built in the 1930s as the town movie theatre during the heyday of quicksilver mining. It lives on today as the only fine dining restaurant in Terlingua. The cocktails are flowing, with a selection of meat butchered in-house. Try the chicken-fried antelope. You can also enjoy live music entertainment throughout the week.
No matter if you are getting away as a group, exploring as a family, or taking a long-needed couples' trip, the road to Terlingua has something for the adventurous at heart.