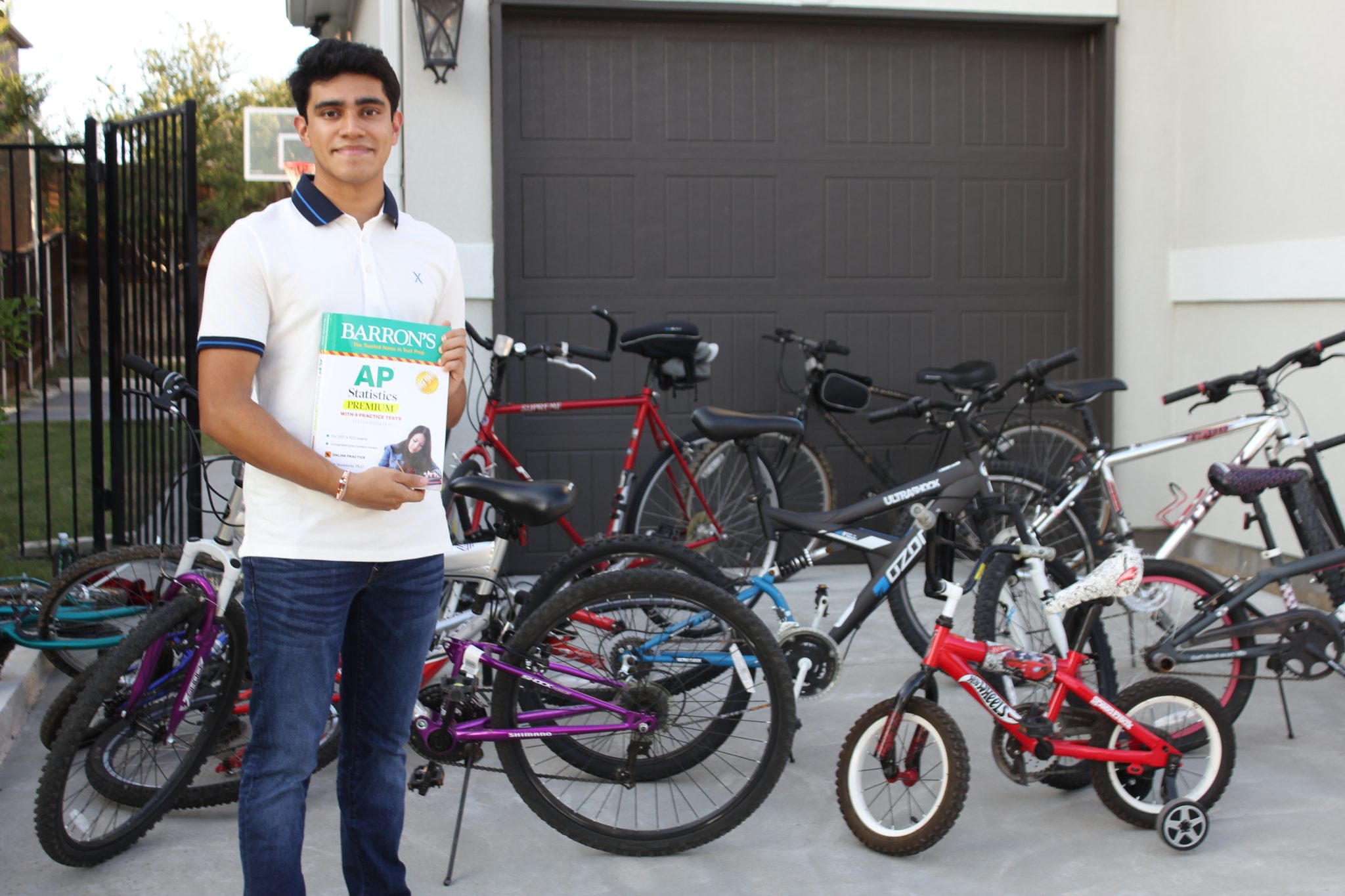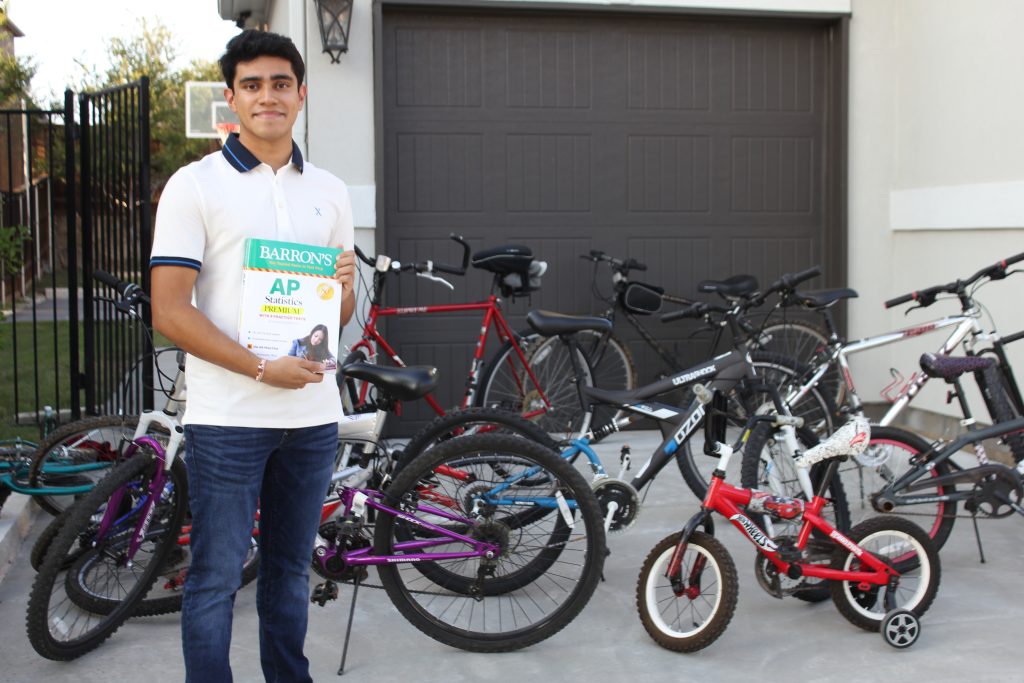 By Bob Weir
---
"I have found that among its other benefits,
giving liberates the soul of the giver."
– Maya Angelou
---
I have the utmost respect for those who volunteer their time and effort to improve the lives of those in need. My admiration is increased when I see young people engaged in the selfless pursuit of aiding their less fortunate peers. For the past two years, Flower Mound High School senior Rohan Ahuja has been collecting used bicycles to donate to the Chosen Ones Foster Care Agency in Fort Worth. Last year, Rohan, and several of his classmates, managed to collect 35 bikes and about $2000 in cash to donate to the agency whose mission is "to equip foster and adoptive families through Christ-centered education, connection, and support so that no family will have to walk alone."
This year's goal is to collect over 40 bikes and at least $2500 in donations. Rohan talked about how the bike drive started, "Around three years ago, two of my friends and I got all of our bikes stolen. $1500 went straight down the drain, and my parents wouldn't buy me a new one because they were so expensive, and I was irresponsible to have kept my bike out in the open for anyone to take. About a year later, a thought popped into my head. If my parents wouldn't get me a bike because it was too expensive, then how would other less fortunate people be able to buy bikes too?"
"When I was younger, one of my best friends was a foster child, and I remember him telling me that he didn't have a lot of the stuff I did. That's when I decided to hold a bike drive for foster children. For me, biking is a way to relieve stress and an escape from the ongoing tensions of the world. It feels amazing to have the wind blow in your hair while you bike, and it also serves as great exercise. I wanted everyone to be able to experience that feeling, so after completing my first bike drive, I'm doing my second!"
In addition, Rohan is the Founder and President of Konnections, a buddy, system-based program at Flower Mound High School. The program's goal is to help incoming 9th and 10th graders get adjusted to high school with help from upper-level students in an informal, friendly way. They assist students in choosing classes, managing their schedules, SAT and PSAT prep, volunteer hours (including where to sign up for them), connecting with clubs of interest, and finding tutoring.
"I started The Konnections Program at Flower Mound High School because I wanted there to be a way for students to ask for informal help from peers. Guidance counselors can help students up to an extent, but upperclassmen have gone through these courses and can give firsthand advice to underclassmen. It's also a great way to get to know other students and make meaningful connections. When I was a freshman, I never had this type of program at our school, and it was difficult to get through 9th grade with the hard classes I was taking. I started this program to offer an easier way to integrate students into high school, as the transition from middle school is very big," Ahuja said.
The Konnections team has also organized a book drive at FMHS. Since standardized test prep books are expensive, the team realized that some kids couldn't afford them. Therefore, they requested and received used books from students who no longer need them. The books are donated back to the school and put in the school library. As if all the previous were not enough, Rohan has a business idea to help local businesses become more aware of how they are being rated and reviewed by their customers.
It's called KommAssist. "I want to bring the analysis data in front of them, in a way easy to interpret, so they can better their business by servicing and handling proper feedback. This will help local businesses get ahead of their competition and work on things the community believes they can do better," Ahuja said.
To say my wife and I were impressed with this amazing group of students would be a significant understatement. Speaking with such outstanding young men and women in our community gives us hope for the future.