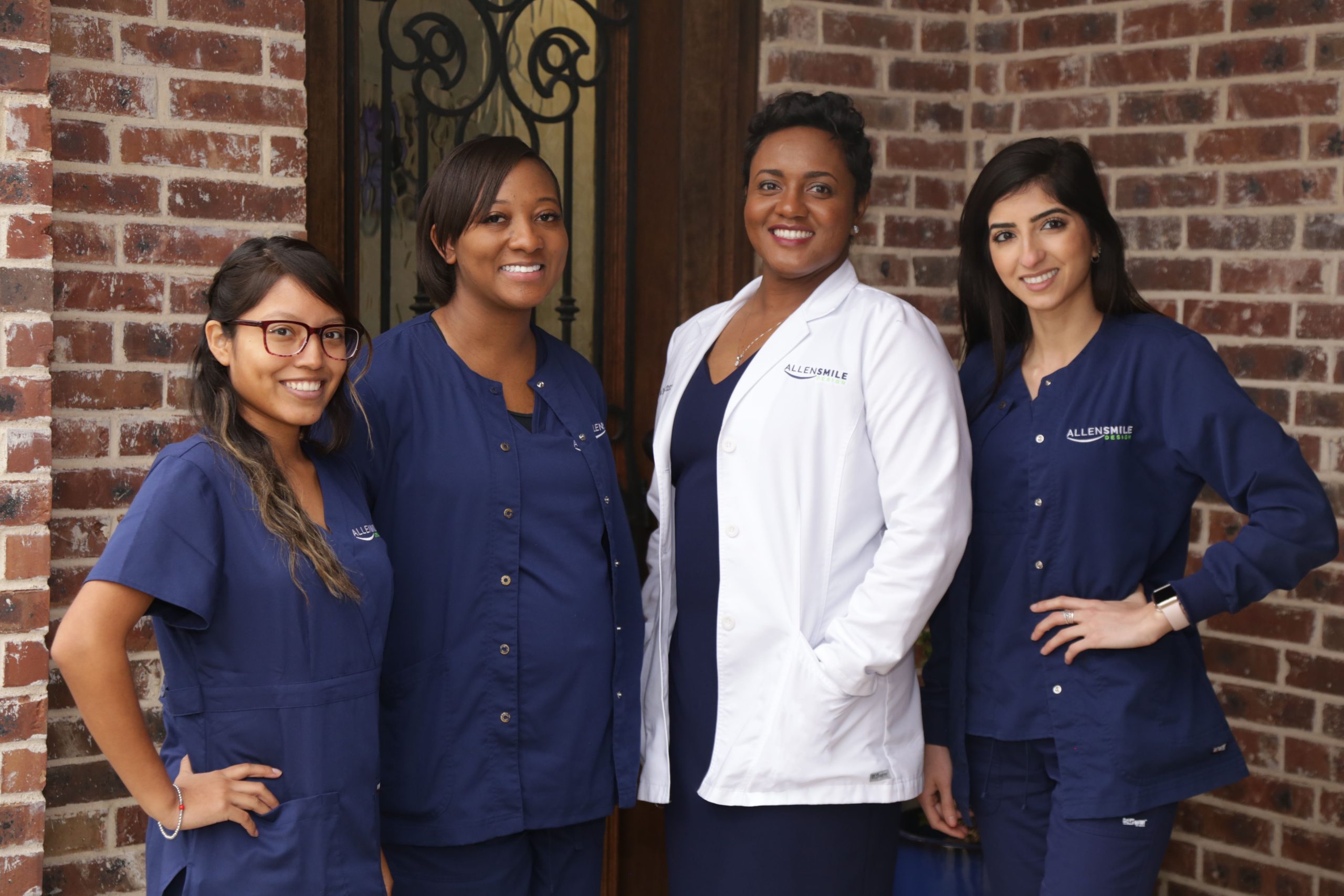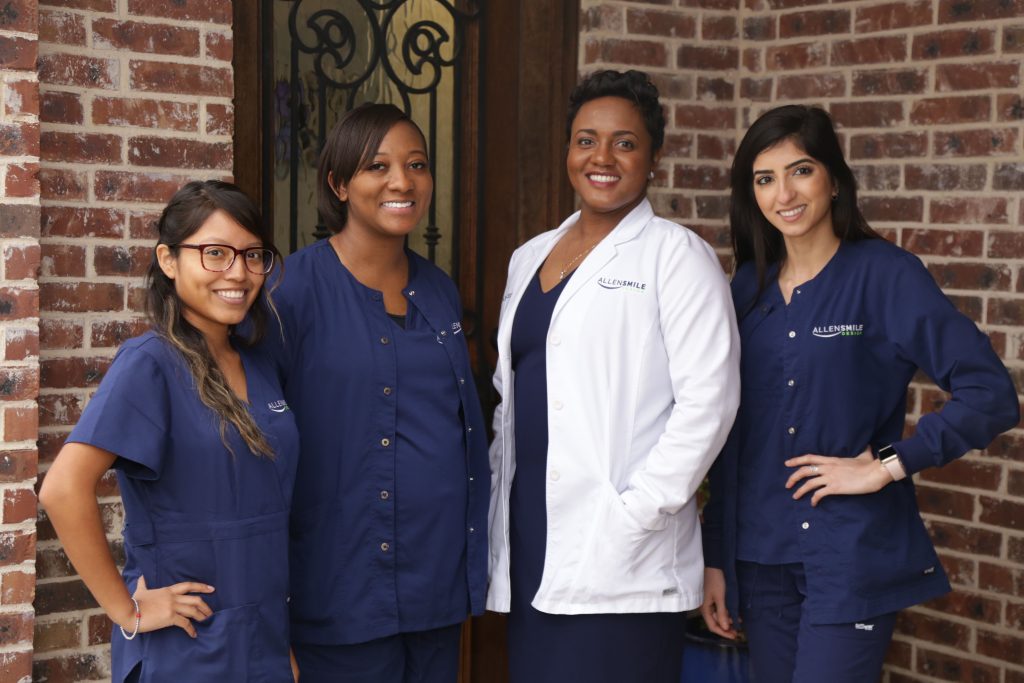 Dr. Tonie Lewis, founder of Allen Smile Design, learned a valuable lesson from her mother: Work hard and never give up. Dr. Lewis took this lesson to heart when a childhood accident left her with a broken jaw. Rather than letting the experience bring her down, she viewed the multiple trips to the dentist as opportunities to learn more about the dental field. Through her many corrective surgeries and dental visits, Dr. Lewis got to know her team of dentists and decided she wanted to follow in their footsteps.
So, listening to her mother's guidance, Dr. Lewis studied hard in school, earned good grades, and graduated valedictorian of her high school class. She was then accepted into the University of Southern Mississippi, where she graduated with honors. She then attended Howard University College of Dentistry, where she received the Community Dentistry Award and the Academy of Esthetic Dentistry Award.
Today, Dr. Lewis runs a thriving boutique dental practice that goes above and beyond to make patients feel comfortable. Allen Smile Design offers luxury amenities like massaging dental chairs and noise-canceling headphones to create a relaxing experience from start to finish. Dr. Lewis wants every patient to feel as calm and comfortable as she always felt going to the dentist.
Her practice welcomes patients of all ages, whether they need routine check-ups or more complex care. Dr. Lewis is just happy to help them achieve a healthy, beautiful smile. "Many people cover their smiles," she says. "It's incredibly fulfilling to change the way they see themselves. I love helping my patients gain the confidence to let others see how beautiful they are. It can be life-changing for them."
Dr. Lewis' patients travel from around the Metroplex to receive care at Allen Smile Design. Her practice has garnered nearly 200 five-star reviews on Google. One patient proclaims, "Dr. Tonie Lewis is so personable and down to earth — hands down the best dentist I have ever had. She's my miracle doctor, and I thank God for her! Her entire staff is awesome and complement her very well." Another patient raves, "Topnotch dental visit, from the very friendly front desk to the hygienist, and most importantly, the awesome dentist. Dr. Tonie Lewis makes every effort to make you feel like family. She truly cares about her patients."
A Heart for Others
In addition to helping patients in the office, Dr. Lewis also helps in the community. Her practice sponsors a local sports team every year and gives back through Toys for Tots. During summer internships, Dr. Lewis helps educate and inspire the next generation of dentists.
If you're looking for a new dental home, come experience the difference at Allen Smile Design. Just in time for summer selfies and vacation photos, the practice is offering free cosmetic veneer consultations. Visit AllenSmileDesign.com to request an appointment today.
Services Include
Children's dentistry
Dental bridges
Dental cleanings
Dental crowns
Dental implants
Dentures
Emergency dentistry
Gum disease treatment
Porcelain veneers
Sedation dentistry
Contact
1420 West Exchange Parkway, Suite 170
Allen, Texas 75013
(972) 435-7384
AllenSmileDesign.com