As farmer's markets become a neighborhood staple as warmer weather blows into town, we can't wait for tomatoes so juicy, you want to eat them like an apple and let the juices drip where they may. Ripe for the picking are these recipes for tomato-aficionados everywhere.
Caprese Salad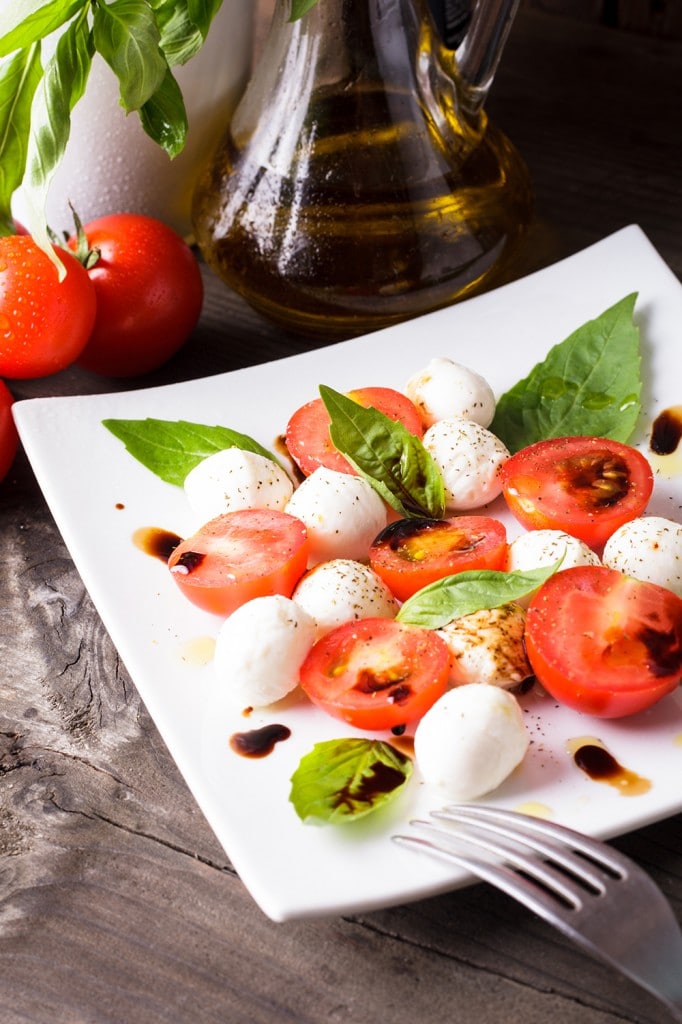 8 ounces fresh mozzarella cheese, cubed
1 (10 ounce) basket cherry tomatoes, sliced
3 tablespoons torn fresh basil leaves
1 tablespoon lemon infused olive oil
1 tablespoon balsamic vinegar
sea salt and fresh ground pepper to taste
Arrange together the mozzarella, sliced cherry tomatoes and basil on one large plate or four small plates. Season with salt and pepper. Drizzle the olive oil and balsamic vinegar over the salad. Chill for 15 minutes and serve.
FRIED GREEN TOMATOES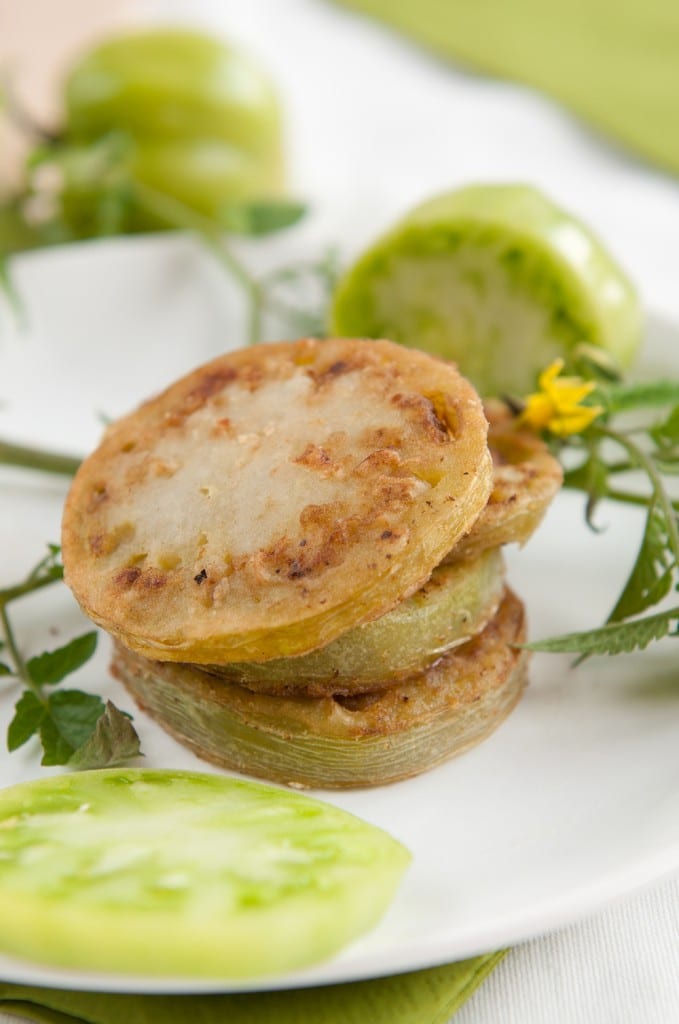 4 large green tomatoes
2 eggs
1/2 cup milk
1 cup all-purpose flour
1/2 cup cornmeal
1/2 cup breadcrumbs
2 teaspoons coarse kosher salt
1/4 teaspoon ground black pepper
vegetable oil for frying
Wash and then slice tomatoes 1/2 inch thick. Discard the ends. Whisk eggs and milk together in a medium-size bowl. Scoop flour onto a plate. Mix cornmeal, breadcrumbs and salt and pepper on another plate. Dip tomatoes into flour to coat. Then dip the tomatoes into milk and egg mixture. Dredge in breadcrumbs to completely coat.
 In a large skillet, pour vegetable oil (enough so that there is 1/2 inch of oil in the pan) and heat over a medium heat. Place tomatoes into the frying pan in batches of 4 or 5, depending on the size of your skillet. Do not crowd the tomatoes; they should not touch each other. When the tomatoes are browned, flip and fry on the other side. Drain on paper towels. Serve while still hot.
 Recipe courtesy of AllRecipes.com via Diana Swenson-Siegel