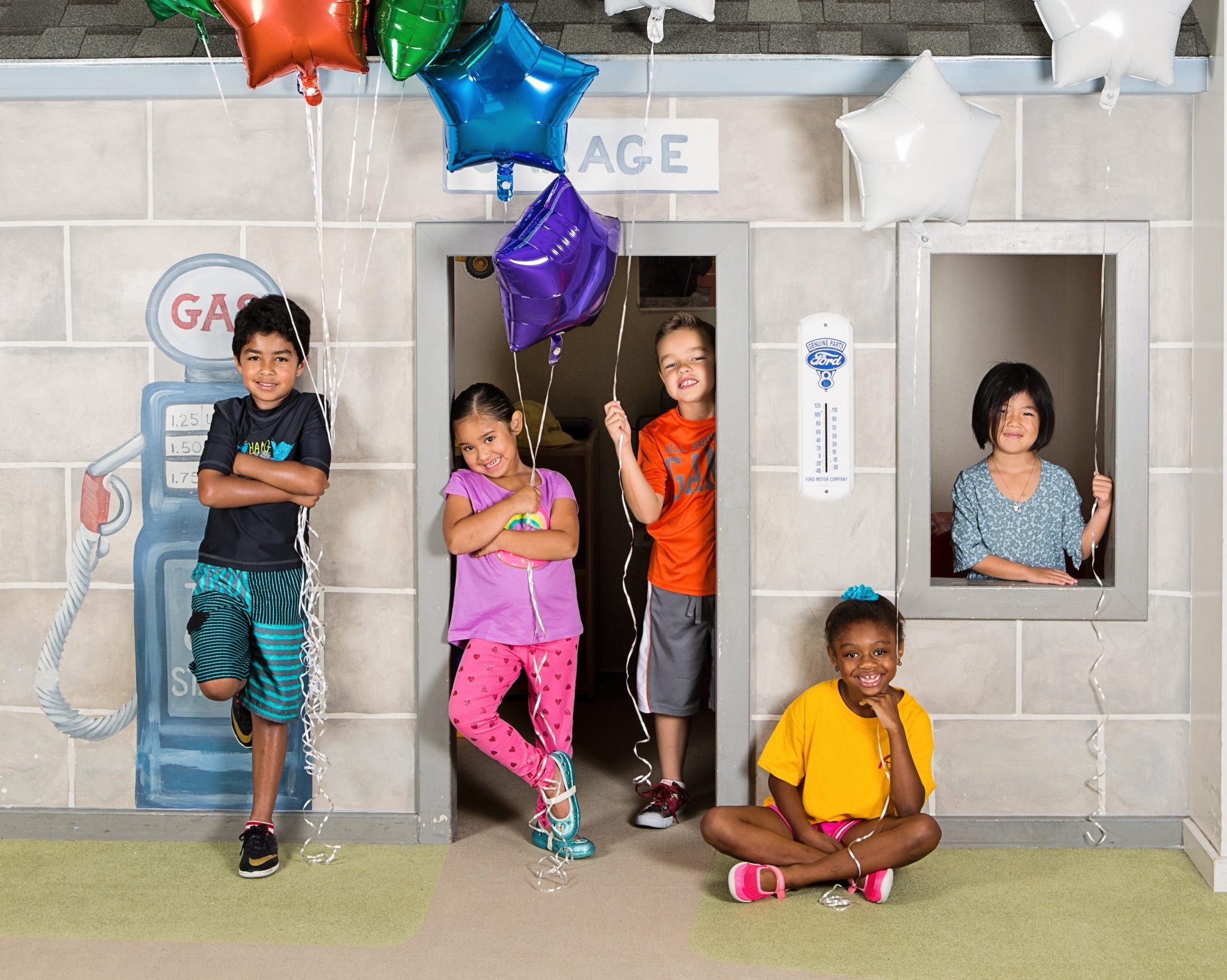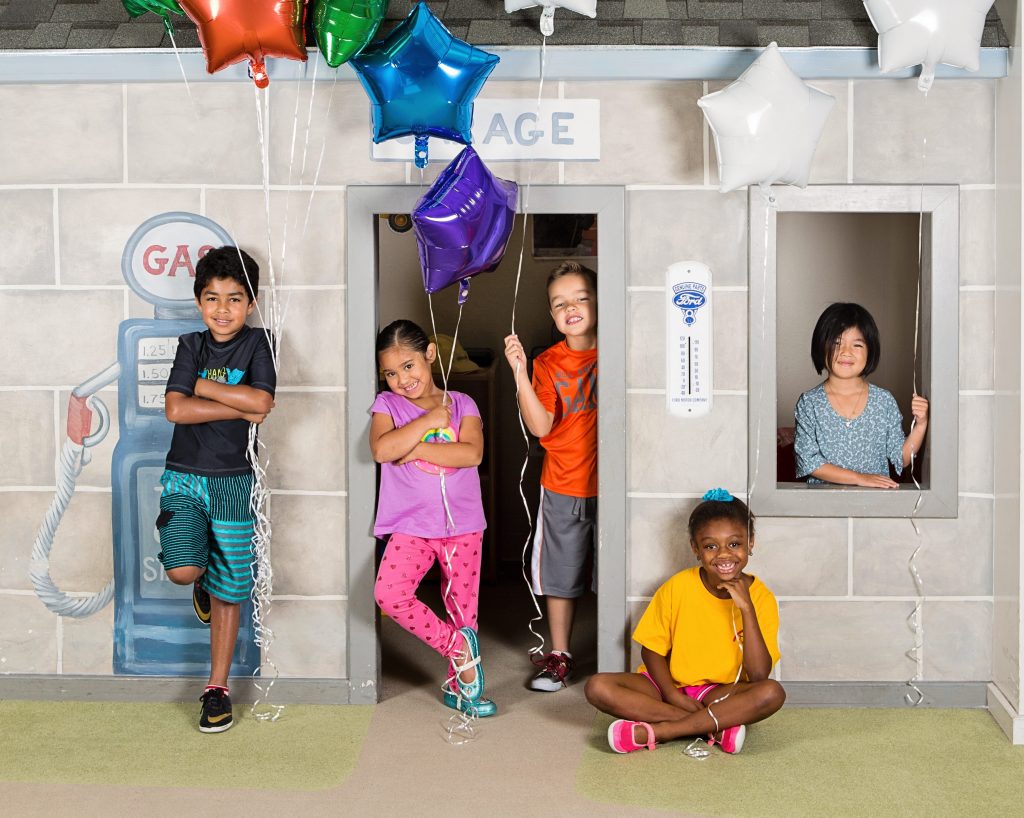 BY MEREDITH KNIGHT
From infants to school-age children, for the past 25 years TLC Schools has provided their families the highest quality of educational programs and childcare combined with a safe and secure environment in which a child can grow and develop. It's their goal to provide an atmosphere where each child can experience daily success, build a positive self-image, and acquire a lifelong love of learning.
Courtney Maloy has a unique perfective of that mission, having experienced it as a student first, then as an employee, and now as a parent. Courtney not only spent her early years at TLC as a student but grew up to work there, and now is happy to have her own baby girl being nurtured by TLC caregivers.
"I started there at age four, but my mom has worked there for 20 years," Courtney said. "I attended the after-school program and summer camps until I was 12 years old. I basically grew up at TLC."
Memories from her time as a TLC student are that of fun-filled days of learning. "So many fun experiences, great curriculum, amazing field trips, and we never got bored because every day was new," she said.
After a few years working at TLC Schools, Courtney enrolled her own baby girl. "Now she's in the infant room, while I'm finishing up my teaching degree, and she loves it too," Courtney said. "She has so much fun. During the day, there's an app and camera access, so I can log on and watch her exploring and playing. I recommend TLC Schools to everyone."
Hannah Turner feels much the same about her TLC experience. "I was there from age three through probably fifth grade," she said. "My brother started as a baby. We both loved the summer camp and field trips to the movies, bowling, aquarium, and waterparks. There was so much to do at the school, swimming every day, and they brought in entertainment for us. We both started school absolutely ready because of our years at TLC."
When she was old enough, Hannah volunteered at TLC and eventually taught there. She's devoting her time to finishing her college degree now but says she stays in touch with the TLC team. "It's a tight-knit group," she said. "So many of them have been working there for years. My best friend just had a baby, and I recommended TLC to her. Her daughter is in one of the infant rooms and they love it." Hannah has no doubt where she'll send her own kids when she has them.
Learning Through Play
At TLC, children enjoy engaging learning centers including blocks, puzzles, manipulatives, art supplies, books, and dramatic play areas. The school is designed with separate, age-appropriate outside playground areas designed to allow exploration of the world outside, so your child can have fun in a safe, supervised outdoor area. They also have an indoor activity room equipped with balls, hula hoops, scooters, and jump ropes to engage in gross motor development games and activities.
Procare Connect
Communication is a key aspect to TLC Schools' program, keeping parents informed with daily reports, calendars, photos, and reminders of events electronically through the Procare Connect app. Parents, teachers, and administrators maintain regular communication through the app's messaging function. Together with weekly/monthly developmental and behavior reports, this allows parents to remain informed of their child's development and growth areas.
Bright Baby
Bright Baby is designed to help the growth and development of infants from birth to 12 months. TLC teachers ensure babies learn about a variety of topics while socially engaging with other infants. Babies learn small motor, social, emotional, and language aspects.
High Reach Learning
High Reach curriculum at TLC helps infants and toddlers build exciting, enriching, and effective classroom experiences. The High Reach curriculum is based on the philosophy that children learn best through hands-on activities. It's designed to help childhood educators meet the demands and challenges faced every day, within a fun and stimulating environment.
Abeka
TLC Schools employ the award-winning Abeka curriculum for students ages two through kindergarten. Abeka is thorough, detailed, and structured, ensuring your child will be taught new material at each level, while reviewing previous material providing continuity and reinforcement in the learning process. The program covers several learning disciplines while also including life skills and kindness lessons. Most importantly, Abeka allows TLC teachers to concentrate on what's most important — your child.
Language Development
Baby Signing Time combines clever songs, animation, and real signing, making signing easy and fun for babies two and under, allowing them to begin communicating before they can talk. At age three, children begin learning American Sign Language with Signing Time, which introduces them to over 1,000 signs and guides them how to put signs together in sentences. Children learn sign language vocabulary and approximately 30 signs per series, teaching them about others with varying abilities and needs.
Immersive Spanish Program
TLC Schools believe learning a second language is essential to a child's language development. Many studies have demonstrated the benefits of second language learning not only on students' linguistic abilities but on their cognitive and creative abilities as well. All TLC students learn Spanish through an immersive model.
Enrichment Programs
Understanding the basics of computers and how they work helps children become more comfortable with technology. TLC students learn keyboard and mouse skills starting at age two to help with fine motor skills and prepare them for school. TLC computer rooms feature the latest technology and learning programs such as ABC Mouse, an early-learning program designed to teach children ages two to eight math, reading, science, colors, and more through 850 lessons that easily guide your child to successfully understand the material and smoothly transition into the next level of learning. All screen time is monitored and limited.
Staff and special guests lead special programs and events to teach students about their community, health, and other cultures.
TreeSchoolers
"TreeSchoolers" teaches children ages two to eight science through song and signs. This multisensory program teaches kids about weather, plants, insects, animals, health, planets, and scientific reasoning as they explore scientific concepts and social virtues of kindness, teamwork, persistence, and sharing.
If this sounds like the environment you want for your child, find out more, schedule a tour, meet the TLC team, read parent testimonials, and peruse the curriculum at TLCSchools.com.
Contact
5200 Hedgcoxe Road
Plano, Texas 75024
(972) 473-0167
TLCSchools.com