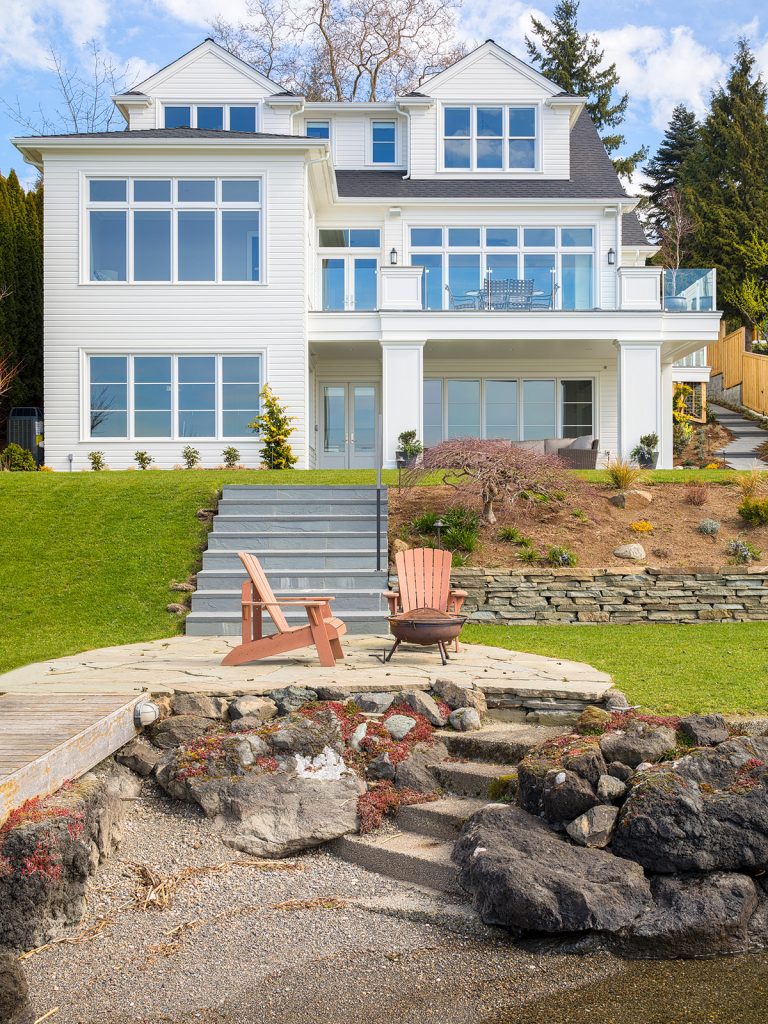 LeeAnn Baker of LeeAnn Baker Interiors
In reality, designing for the exterior is no different than designing for an interior. You still want pieces that fit the way you will use them, chairs at the right height for dining or conversation, and other more comfortable ones for lounging. The big difference that comes into play is durability for weather conditions.
For the outdoors, I tend to think more about the flexibility of pieces, as my clients are more likely to move furniture around for outdoor parties and functions than they are with their interiors. I use more sectional sofas and pieces that can be positioned in numerous arrangements. Likewise, I use lounge chairs with ottomans rather than chaise lounges, as the ottomans can be used as additional seating when you are trying to seat extra people.
In our area, we have long summers and short winters, and most of my clients love to add heated patios and covered spaces that we can use year-round. It is important to consider lighting, whether it be an overhead lantern or sconces, or electrical outlets placed about with switches so that you can illuminate the space just perfectly throughout the event. I like to put outdoor switches on dimmers so that you can soften the light depending on your entertainment needs.
My favorite outdoor spaces have a water feature (like a fountain or pond, if not on the lake or ocean) as well as fire. I love a seated area around a fire pit, which provides heat as well as visual interest.
---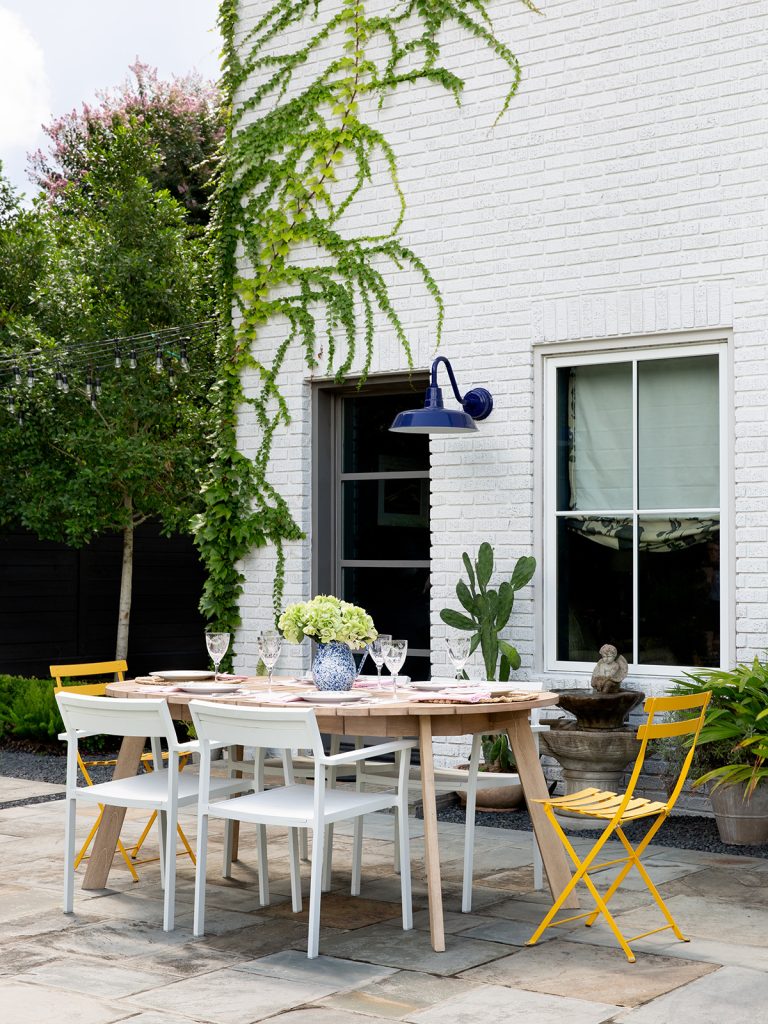 Mary Patton of Mary Patton Design
It is extremely important to consider how the space is going to be used. For instance, will it be used for dining, lounging, or both? You should also consider the climate and if the area is covered or not. Proportion and function are two essentials to consider for a well-designed outdoor area.
Treat your outdoor space as an extension of your house. It's nice to keep the overall look consistent, but you can also go more neutral or add more color depending on the style of your home. I love the brand loll for outdoor furniture. They offer various colors and are so comfortable, even without cushions, which can get soggy and faded.
During the fall and winter months, I like to incorporate creams and whites. The color feels cozy without being too heavy. For outdoor lounge seating, I would add some cream throw blankets and candles that can be used inside as well. I love creating tablescapes with natural elements too. Incorporating rustic branch bundles in centerpieces looks pretty, and it is a great way to set the tone for a fall table.
The fall and winter in Texas are very mild, and actually, a time you can entertain and enjoy being outside. Adding lanterns with candles also creates a cozy festive fall vibe.
---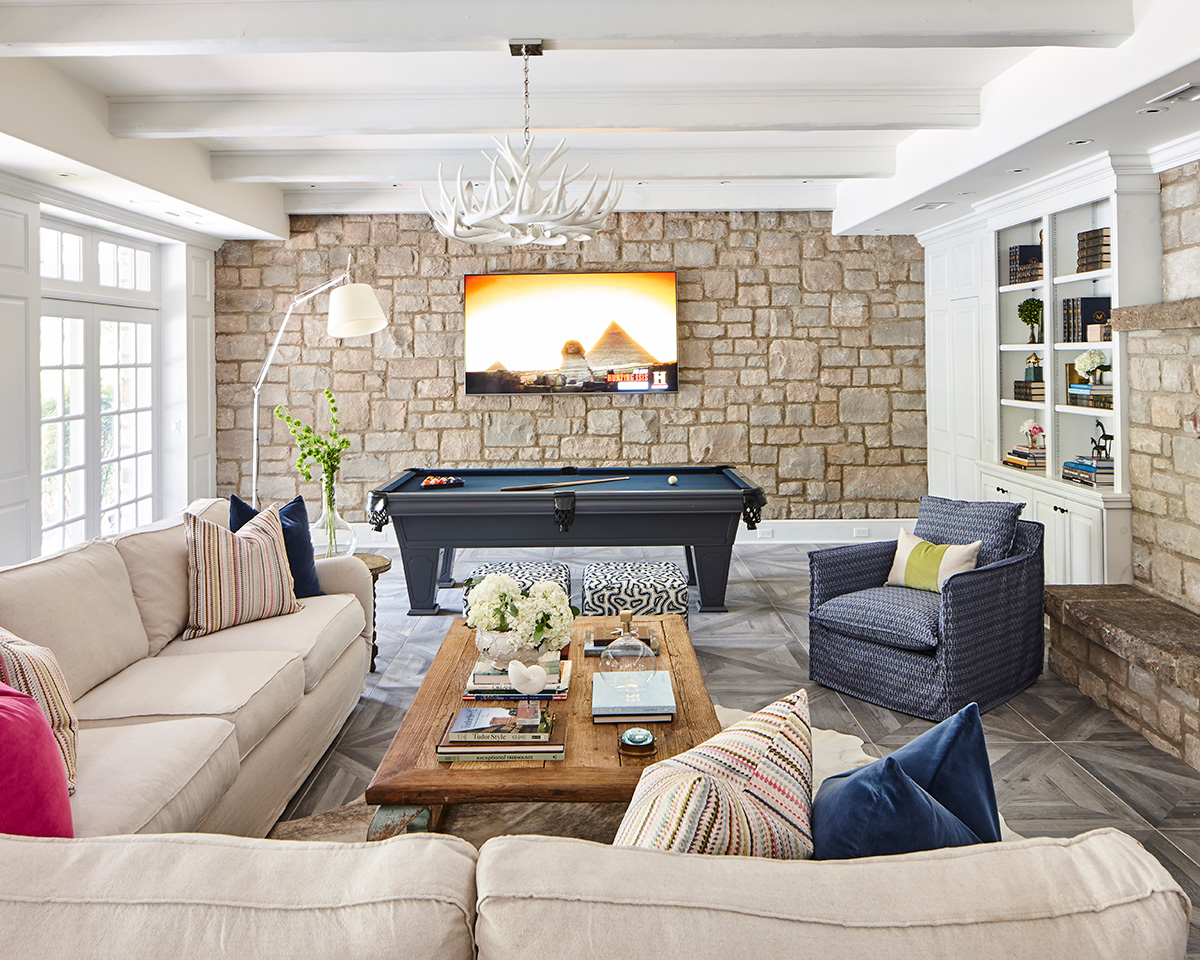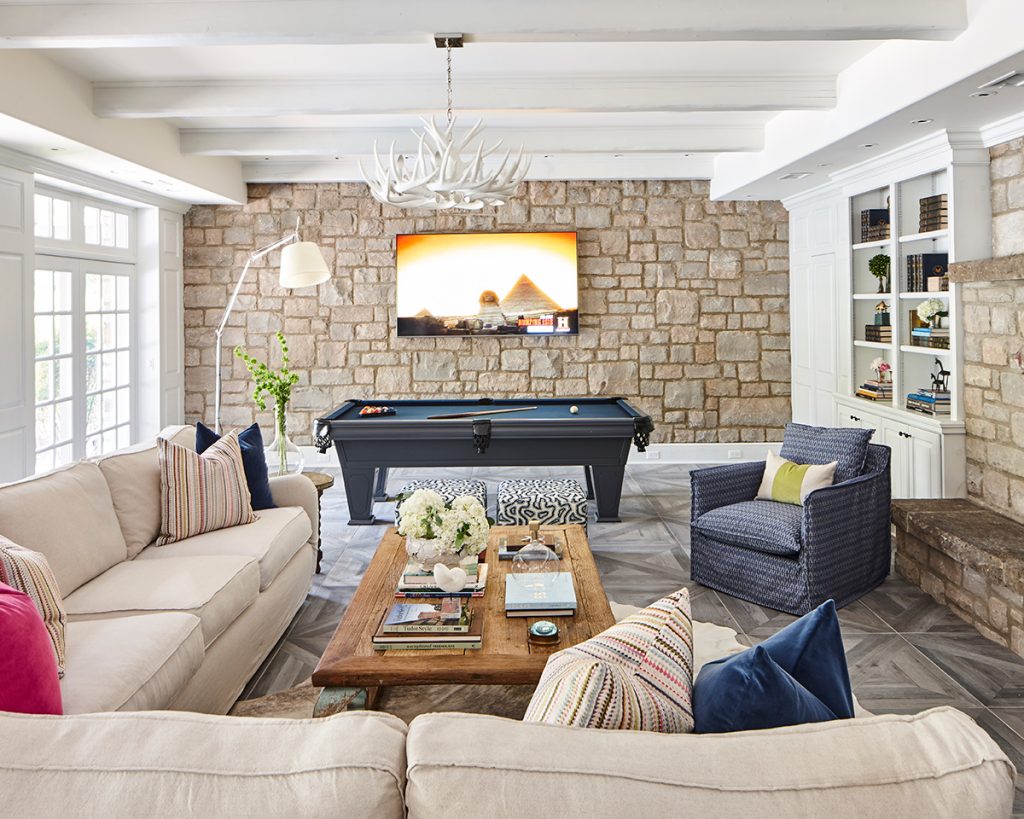 Mel Bean of Mel Bean Interiors
First and foremost, consider the setting and elements when designing an outdoor living space. A cozy patio surrounded by woods requires a vastly different approach than an ocean-view veranda. Natural light and sun protection can make the most significant difference to the enjoyment of the space.
The best outdoor spaces provide cozy lounging areas for both day and night and fire for chilly evenings. A dining space, preferably with an outdoor kitchen nearby, can maximize your time outdoors. As much as I'd love to avoid another screen, a television or projector can lure us out for movies or watch the game. Whether a pool or a fountain, a water feature can provide white noise and an element that appeals to most of us.
Start with Pinterest. Take into account the style of your home, the surrounding elements, and use inspiration images to narrow your focus. You will find a pattern in what most appeals to you. Think about your wish list, do you plan for a pool, hot tub? Is a large covered space with living and dining more suitable or an uncovered seating group surrounding a firepit? A play area for the kids or a patch of grass for the dogs? The options are nearly endless, even for a small space, so be sure of your goals!
---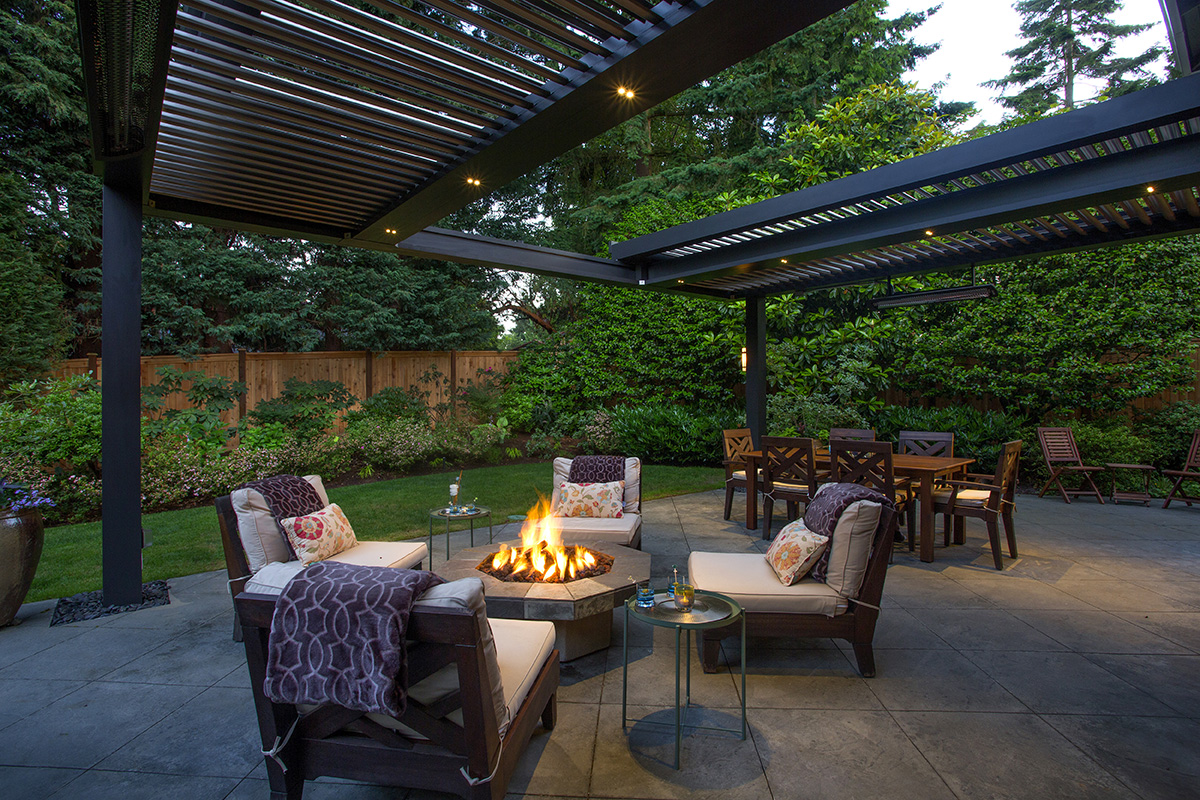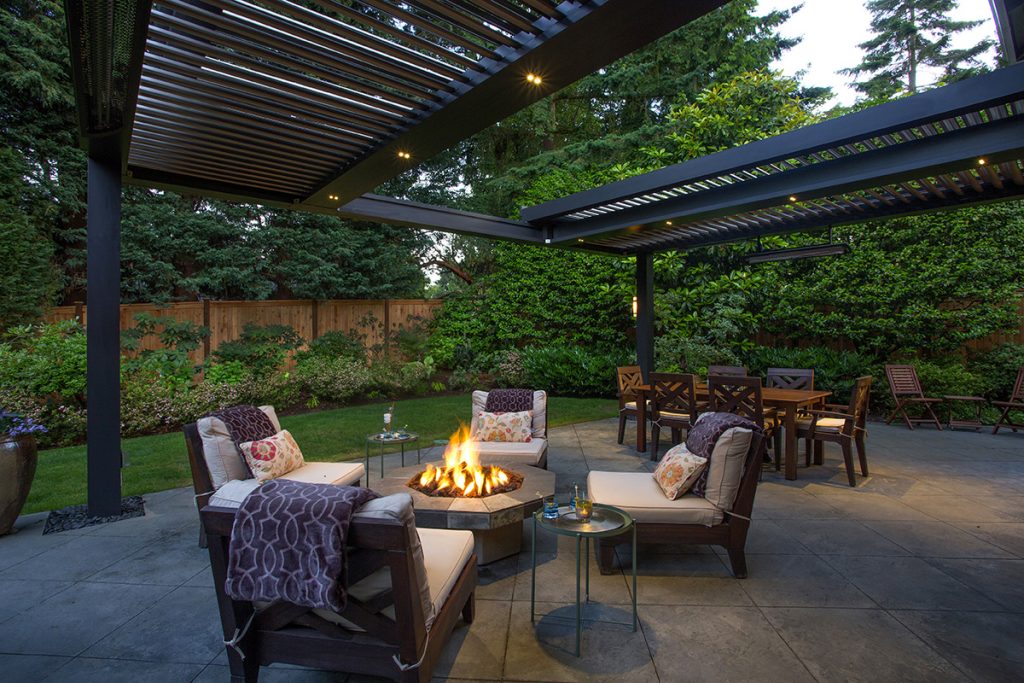 Scott Selzer/CEO of StruXure
Site, function, and budget are important factors to consider when designing an outdoor space: What can my property accommodate? What kind of space do I want or need? How much money am I willing to spend? However, it's also essential to think about outdoor upgrades in terms of return on investment. How can I create a space that can be used year-round? Will the enhancements increase my property value? The answers to all of these questions will help inform choices well beyond furniture selection, like adding fixed structures, water features, or built-in appliances.
Even the most well-curated outdoor lounge or kitchen will remain underutilized unless it can be protected from rain, sun, and extreme temperatures. StruXure pergolas offer protection and durability. The motorized pivoting louvers, which can be shifted at the touch of a button to let the warm sunshine through or optimize shade, can be fully closed on rainy days.
Treat your outdoor space as new-found square footage and look for ways to maximize the value of that space. As outdoor living continues to rise in popularity, statistics show that homes with comfortable outdoor spaces are increasingly attractive to buyers.