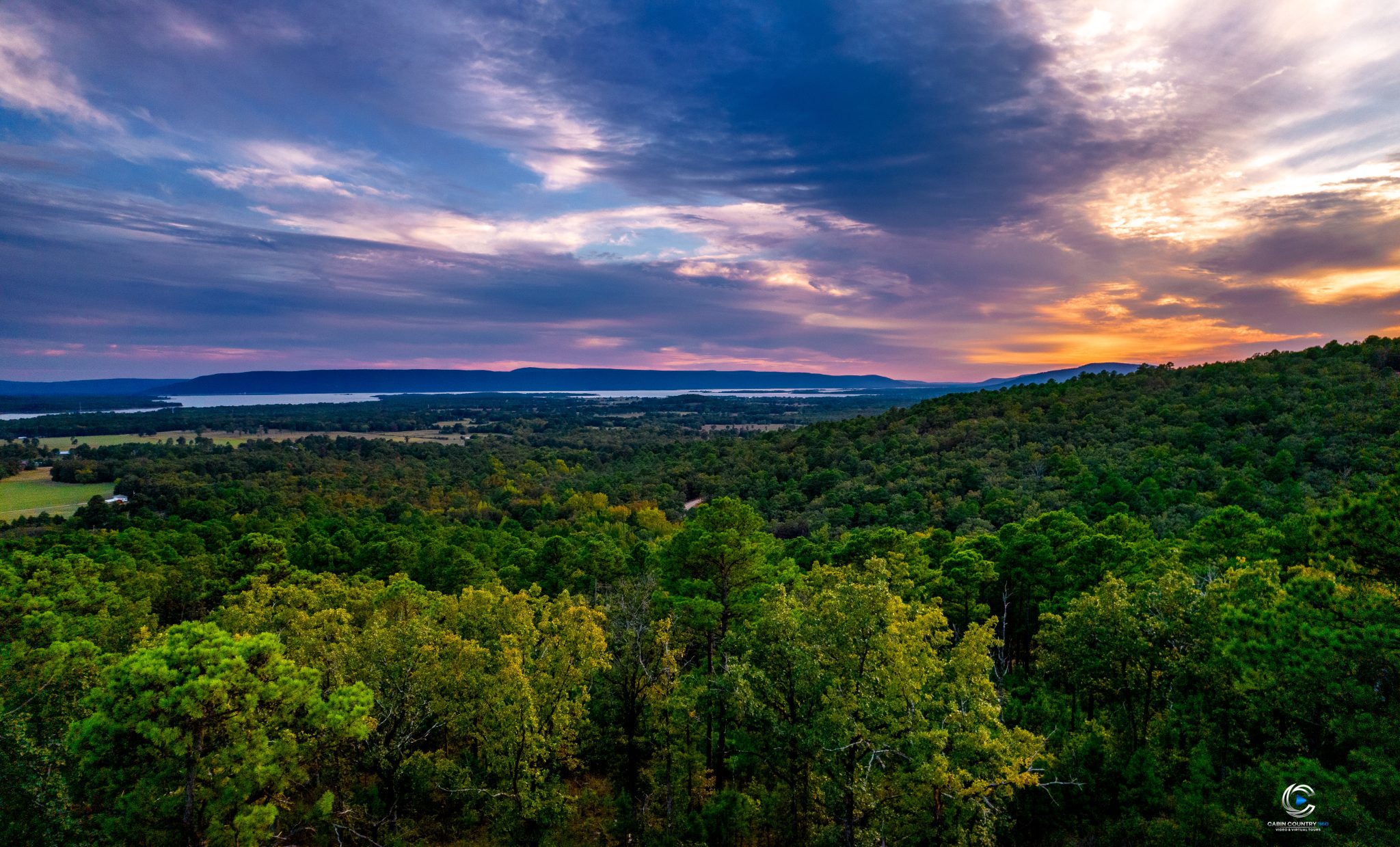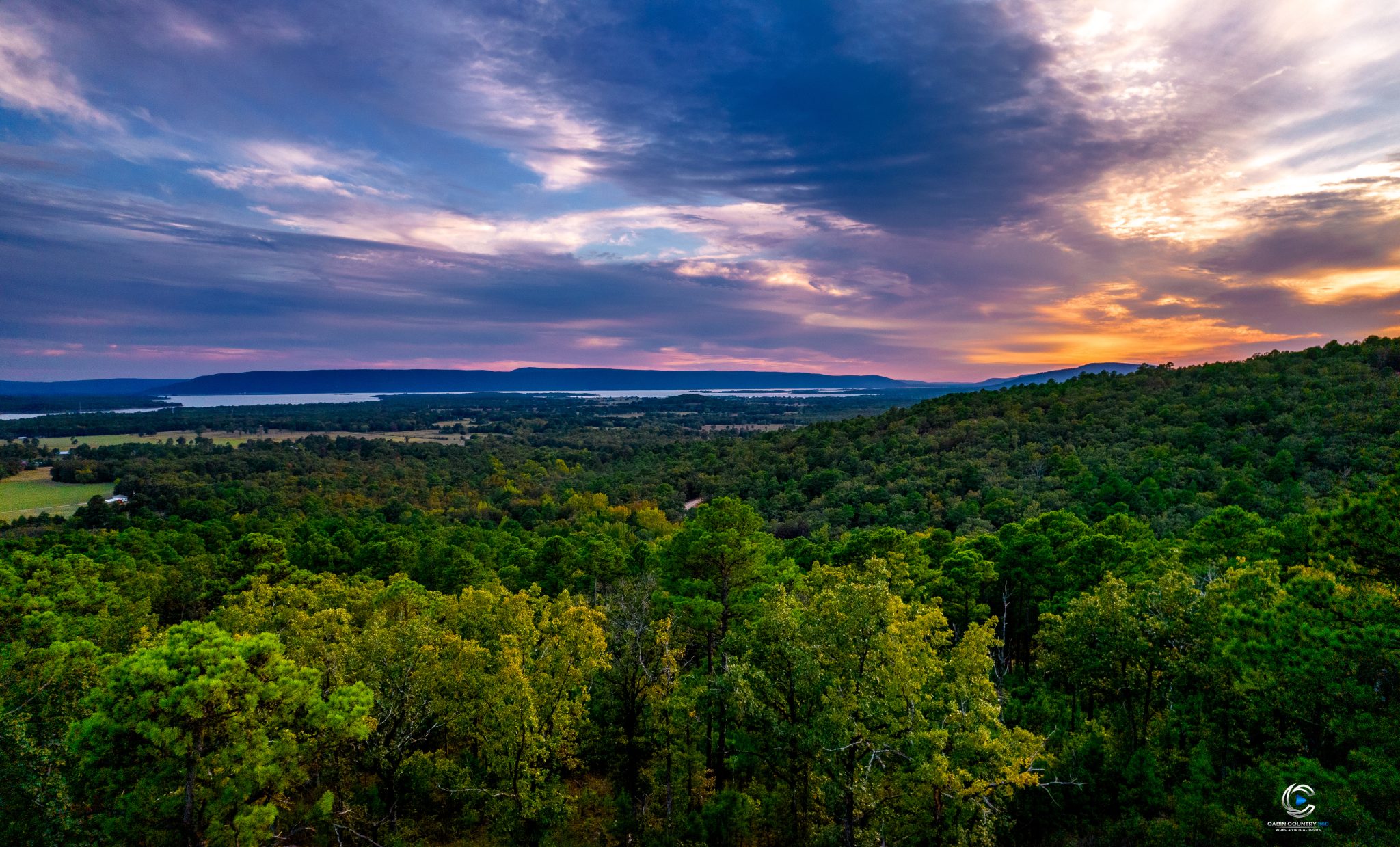 BY Cheryl Alexander
---
Experience Timber Ridge Estates Nestled near the Potato Hills of southeastern Oklahoma lies Timber Ridge Estates —800 acres of untouched wilderness near Sardis Lake ready to welcome you home. Timber Ridge is a new, private, gated community just three hours away from Dallas, Tulsa, or Oklahoma City, where Brenda and Rob Richey are helping people create their dream of owning a second home with amazing views, attractive amenities, and the allure of peace and quiet.
"When Rob and I began dating," said Brenda, "he told me he wanted to own a cabin in the mountains of Oklahoma, and I laughed. I grew up in Colorado, and the thought of mountains in Oklahoma was funny to me." Rob's reply to Brenda was, "You just wait!"
A couple of weeks later Rob took her for a visit to his "mountains," and she was smitten. They eventually bought a cabin. Not long after, 450 acres came available next to the couple's property, which they purchased and decided to develop. Their first project was to begin designing roads and carving out lots with great views.
"The first handful of lots sold without even any roads in place," said Brenda.
With a goal to sell 10-15 lots during the first year, the couple ended up selling over 50 of the three- to five-acre lots. With this success under their belt, the Richeys have already expanded the footprint of Timber Ridge by recently purchasing an additional 300 acres adjacent to the original development.
The Richeys report that many of their buyers were previously enjoying visits to Broken Bow and now they are coming to Timber Ridge because it is so much less crowded, offers bigger lots at a much better price, and superb amenities.
"We are predominantly a second home community," said Brenda, "with some full-time retirees."
With seven miles of future hike and mountain bike trails on the property, this rustic mountain experience offers something for everyone and is perfect for outdoor enthusiasts. A 1,500-square-foot luxury pavilion — perfectly situated between two fishing ponds stocked with catfish, crappie, and bass — features a large central fireplace, a TV with media hookups, a speaker system, and an outdoor grilling space. Plans are set for a future 260-square-foot deck facing one of the ponds.
"With custom, rustic furniture," said Brenda, "it's going to be the perfect spot to host your family reunion, birthday parties, and more. Our owners will have free access to the pavilion, unless of course there is a private event on the schedule. We can't wait to meet our neighbors for cookouts, afternoons fishing, or just a glass of wine while we watch the sunset. Our dream for Timber Ridge is that we build a community of nature lovers and friends who love spending time here as much as we do. We couldn't think of a better way than to build a dedicated space to do just that."
Timber Ridge Estates also offers daily or weekly boarding for horses for those who want to come up on weekend and trail ride. Plans for a pickleball court and playground are also on tap. Lots of wildlife can be found on the property, including wild turkey, deer, and even the occasional bear.
Within a few minutes' drive and visible from some of the premier lots, is Sardis Lake, known for its record-setting bass fishing. It is the perfect spot for boating, watersports, and boasts miles of additional hiking and mountain bike trails. With six access points and boat docks, you might even feel like you have the place to yourself.
While you could spend the entire weekend on the lake, you might want to head to Robber's Cave State Park for the best rock climbing in Oklahoma and a visit to the cave Jesse James called home — just a 30-minute drive north. Also nearby is the town of Clayton, which has its own smaller lake and state park, as well as excellent 4-wheeling trails, coffee shops, a steakhouse, food trucks, and boutique shopping. Public hunting is available within 30 miles, and for those into high adventure, paragliding is available from Cliff Talihina. History buffs will love Tuskahoma, home of the Choctaw Nation Museum, where you'll learn about the Choctaw Code Talkers, tribal history, and the impact Trail of Tears had on the Choctaw Nation.
It's easy to fall in love with the peaceful beauty of Timber Ridge Estates. When you're ready to own your own vacation home here, you can bring your own builder and build on your own timeline. With so much natural beauty surrounding Timber Ridge Estates, it may be hard to envision a home or cabin design that stacks up to the beauty of the region. Without a doubt, this community merits special consideration in the design process, and strong architectural guidelines are in place to maintain the mountain community feeling.
The most popular designs are modern rustic cabins and craftsman style cottages," said Brenda. "We want each home to look as if it is constructed from the natural materials available in the mountains."
The local builder at Timber Ridge is no stranger to crafting custom cabins and homes for clients in the most beautiful regions in the country. They've designed dozens of heavy timber residences that not only capture your visions, but as well complement the unique property characteristics, such as the sloped lots you'll find in Timber Ridge. Their decades-long experience, combined with their creative eye and use of natural materials, makes them a perfect design and materials partner for Timber Ridge Estates.
Timber Ridge Estates offers stunning views on any of the mountain, lake, and valley view lots, with prices starting at $95,000. Visit TimberRidgeOklahoma.com for detailed and interactive information where you can book a tour online.
Testimonials from happy homeowners:
"Timber Ridge is breathtaking. After hearing about it from a friend, we made the easy, short drive from North Dallas and were immediately blown away by the beautiful views and unique terrain.Brenda and Rob are a delight to speak to and very easy to work with. It is clear they are passionate about this development, tenacious in their desire and hard work to realize their vision for it, and genuinely excited about sharing their love for this landscape with new residents in the weeks, months, and years to come. We are so thankful to have stumbled across this opportunity and we are excited to be on this journey!"
– Michael DeVolt
"What you don't hear is road noise. All you hear are the birds and the trees."
– Jason Bishop
Contact:
12754 Southeast 1000 Avenue, Tuskahoma, Oklahoma 74574
(918) 416-8031 | TimberRidgeOklahoma.com