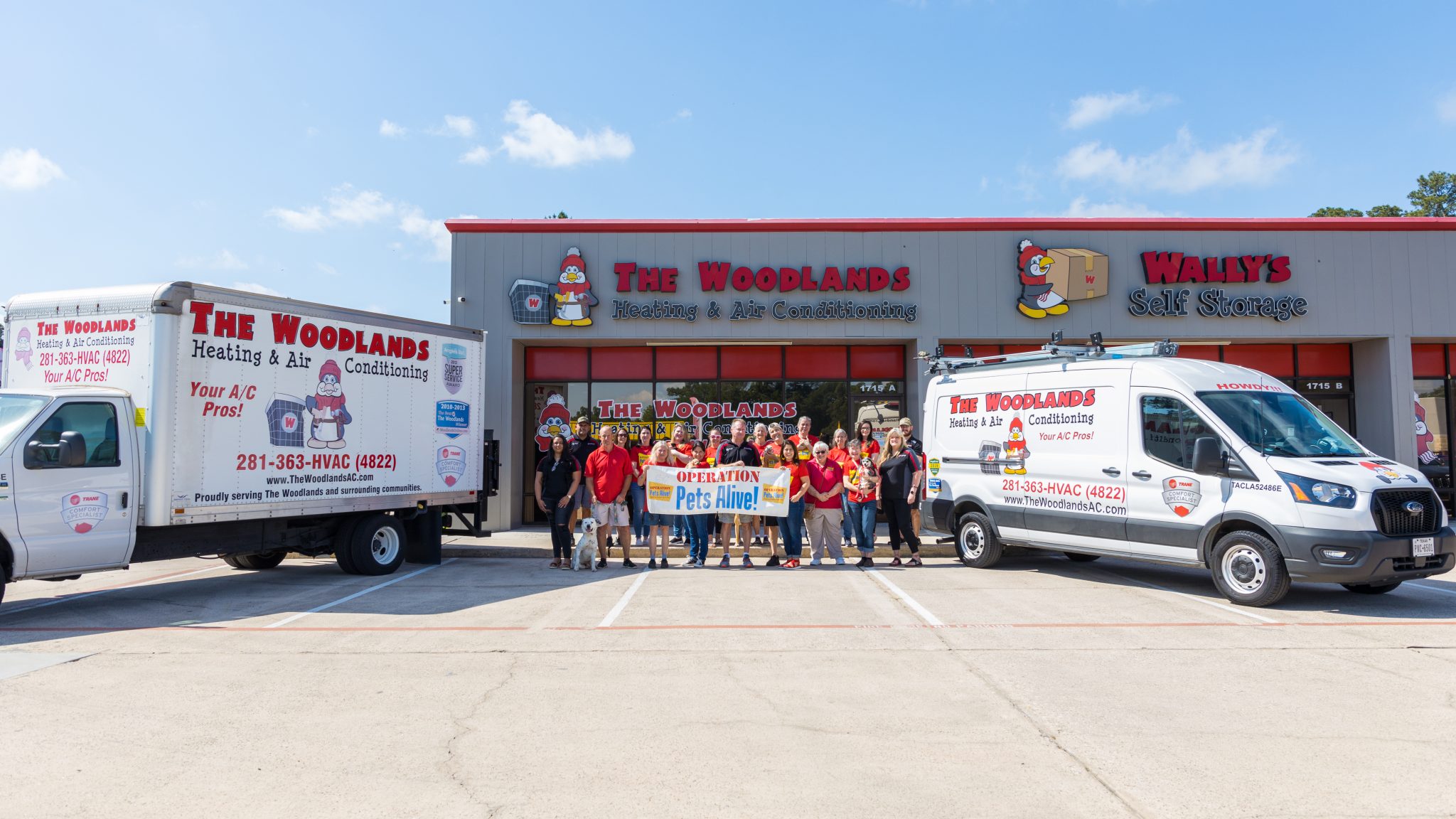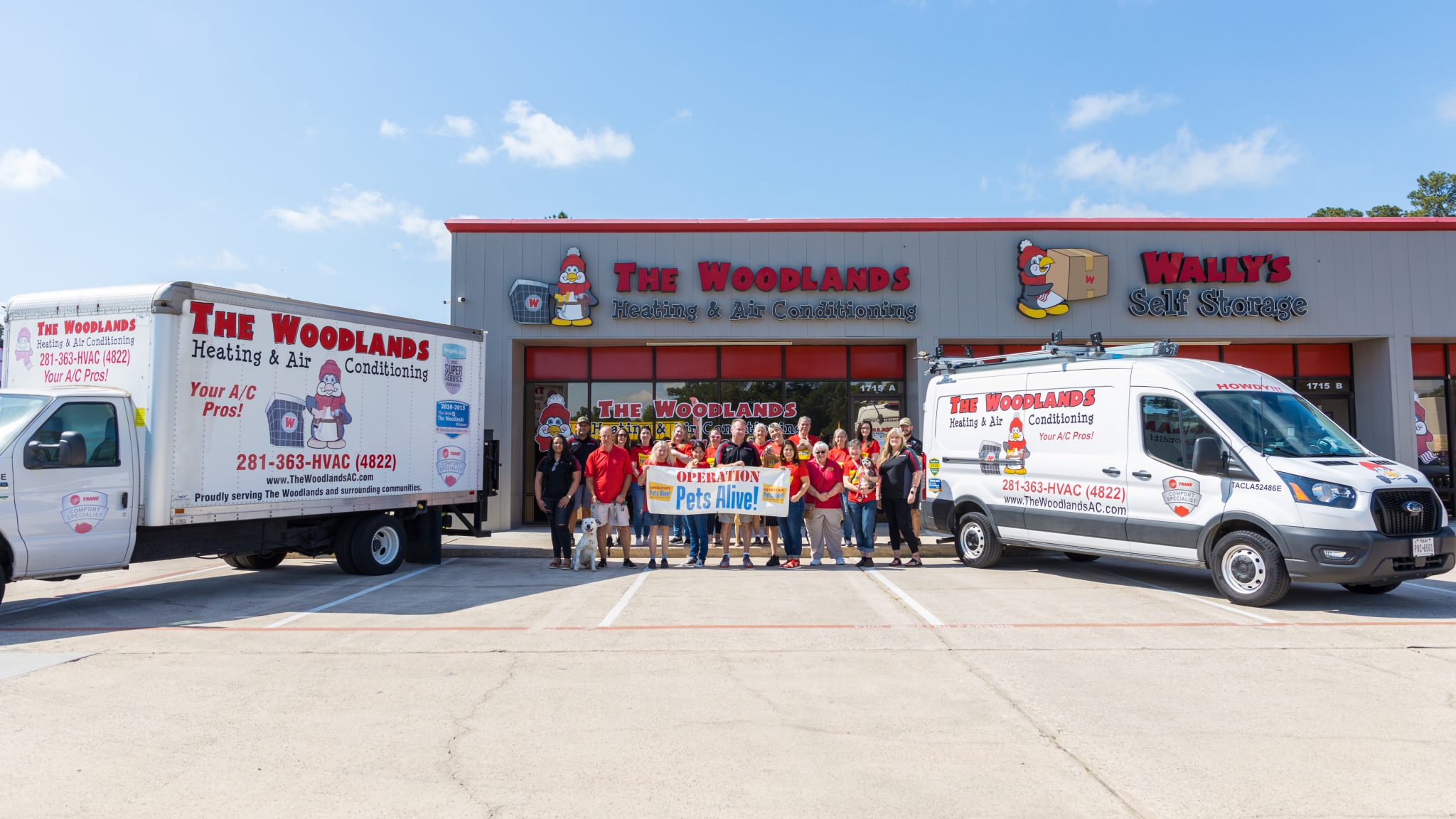 ---
There's more to The Woodlands Heating & Air Conditioning than helping residents stay comfortable in their homes year-round. The family-owned, full-service, multiple-award-winning HVAC company is passionate about supporting local charities. General Manager Phil Musial and the team are especially committed to helping animals, whether local wildlife or rescues are looking for a "fur-ever" home. The company has generously supported Montgomery County Operation Pets Alive (OPA) since the nonprofit's inception and looks forward to sponsoring its fun-filled Howl-O-Ween annual fundraiser this October.
"Montgomery County Operation Pets Alive is a local, all-volunteer organization we've proudly supported for 10 years," says Phil, an avid animal lover. "Their volunteers are enthusiastic, energetic people who work selflessly to better our community and the lives of animals. The founders also volunteer their time — Ray, Marsha, and Cathy, who call themselves 'the three amigos.' They've done a phenomenal job, and it's an honor to be associated with an organization of this high caliber."
"Over 20,000 cats and dogs were being euthanized in the county each year when we founded Montgomery County OPA in 2011," says Co-Founder Ray Yepes. "Thanks to our amazing volunteers, community support, and loyal sponsors like The Woodlands Heating & Air Conditioning, Montgomery County has been a no-kill county since 2017."
One hundred percent of your OPA donation goes directly to helping rescued dogs and cats, whether paying for food, veterinary bills, and general cost of care or relocating pets to a different area of the country where there's a shortage of animals available for adoption. No one on the staff, including the leadership team, is paid.
A Local Charity and Business on a Unified Mission
The Woodlands Heating & Air Conditioning invites you to come and enjoy OPA's October Howl-O-Ween event and fundraiser. Visit OperationPetsAlive.org for more information, to subscribe to their free newsletter, and to donate today. If you'd like to become an OPA volunteer, there are plenty of options to choose from at OperationPetsAlive.org/volunteer.
And if you're interested in a new HVAC system, repairs, or a seasonal system tune-up, look no further than The Woodlands Heating & Air Conditioning. The award-winning company has earned an A+ Better Business Bureau rating, recognized for its ethical business practices that build trust. They carry and service all major makes and models of HVAC equipment and offer a complete line of indoor air quality products and services. The experts have 70+ years of combined HVAC experience and focus on providing an unparalleled, personal level of service.
OPA's Howl-O-Ween Event Is Fun for All
Mark your calendars. On October 16, 2022, Montgomery County Operation Pets Alive will host their fun-packed annual fundraiser and pet adoption event. There will be lots of engaging activities for kids and adults, music, refreshments, pet adoptions, and more. Visit OperationPetsAlive.org for more information later this summer about the location and fundraiser details.
Contact
Montgomery County Operations Pets Alive
The Woodlands, Texas 77393
Info@operationspetsalive.org
OperationPetsAlive.org
The Woodlands Heating & Air Conditioning
1715 Sawdust Road, Suite A
The Woodlands, Texas 77380
(281) 363-4822
TheWoodlandsAC.com