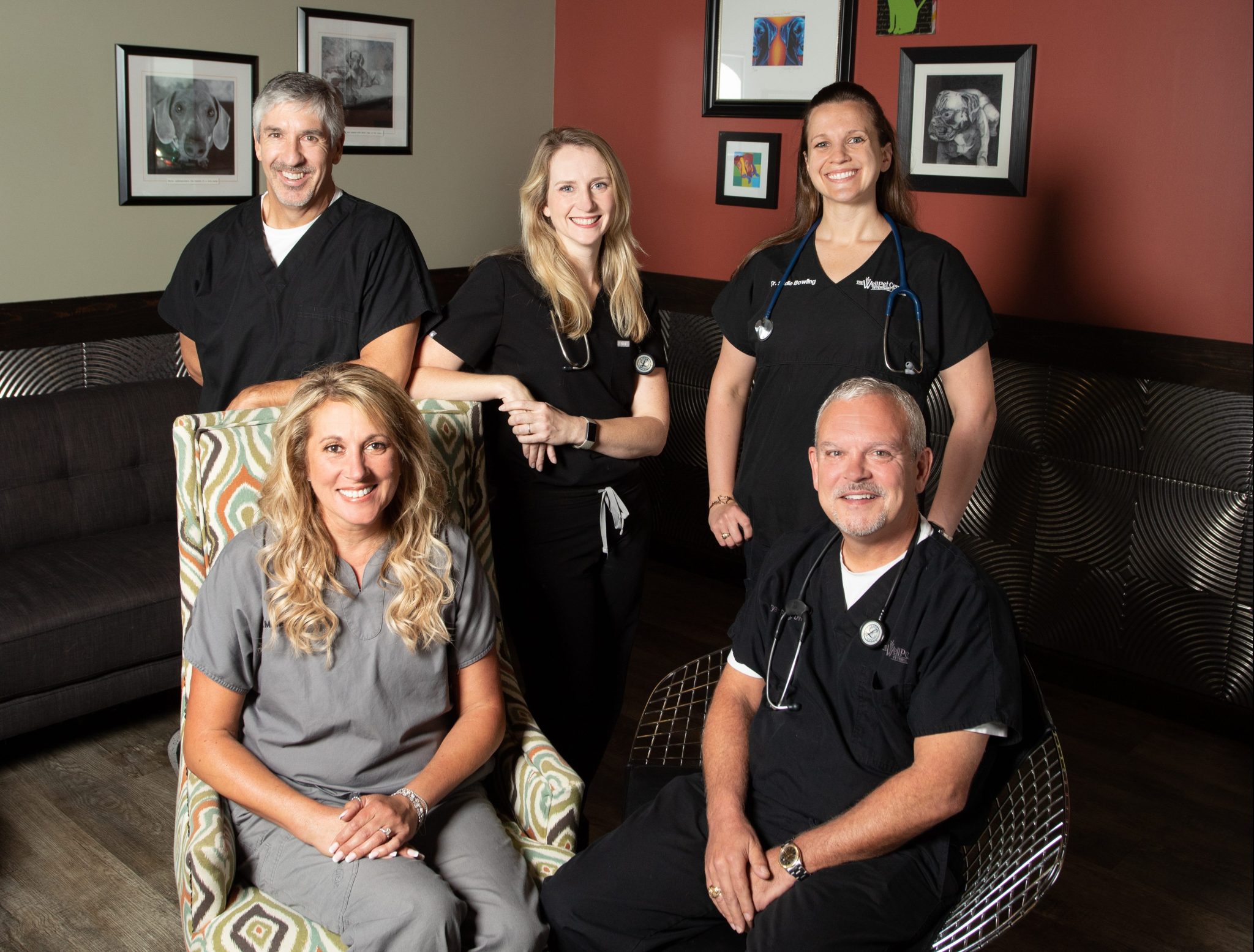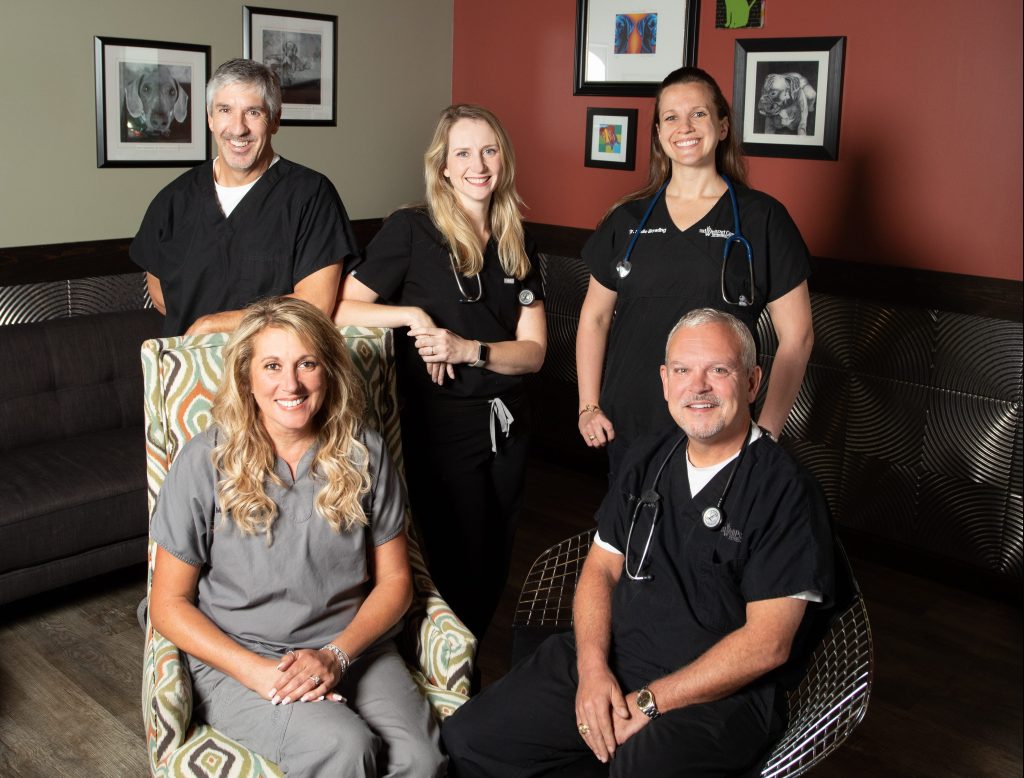 BY ANNETTE BROOKS PHOTO BY BETTY LUIS
Finding the best veterinarian for your furry family members when you live in the Greater Katy/Fulshear area is easy. Simply schedule an appointment with The WellPet Veterinary Hospital. The award-winning practice has been selected by Living readers as the Best Veterinarian in the Greater Katy/Fulshear area in 2014, 2015, 2017, 2019, and now in 2021.
"We provide compassionate care for not only pets but also pet parents and go the extra mile to ensure your pet receives the utmost in comfort and care," says Owner David Thurmond, DVM. "From the warm greeting you receive as you enter the animal clinic, our complimentary coffee, juice, or soda according to your preference, or the ability to enjoy watching TV while you wait, we know our job is only complete if both you and your pet leave our veterinary clinic content, happy, and healthy."
Services that optimize pets' health and ensure they live to their fullest potential include wellness care, vaccinations, microchipping, dentistry, nutritional counseling, arthritis pain management, allergy treatment, and dermatology. But that's not all. The practice provides in-house ultrasounds, radiology, lab work, and pharmacy service, as well as pet grooming and boarding with personalized attention given to your pet while you're away.
Whether you're looking for a veterinary family for dogs, cats, rabbits, ferrets, guinea pigs, hamsters, or any other variety of pocket pet, you can rest assured The WellPet Center offers the highest standard of veterinary care. Schedule an appointment today.
Contact
5910 FM 1463
Katy, Texas 77494
(281) 394-2355
TheWellPetCenter.com