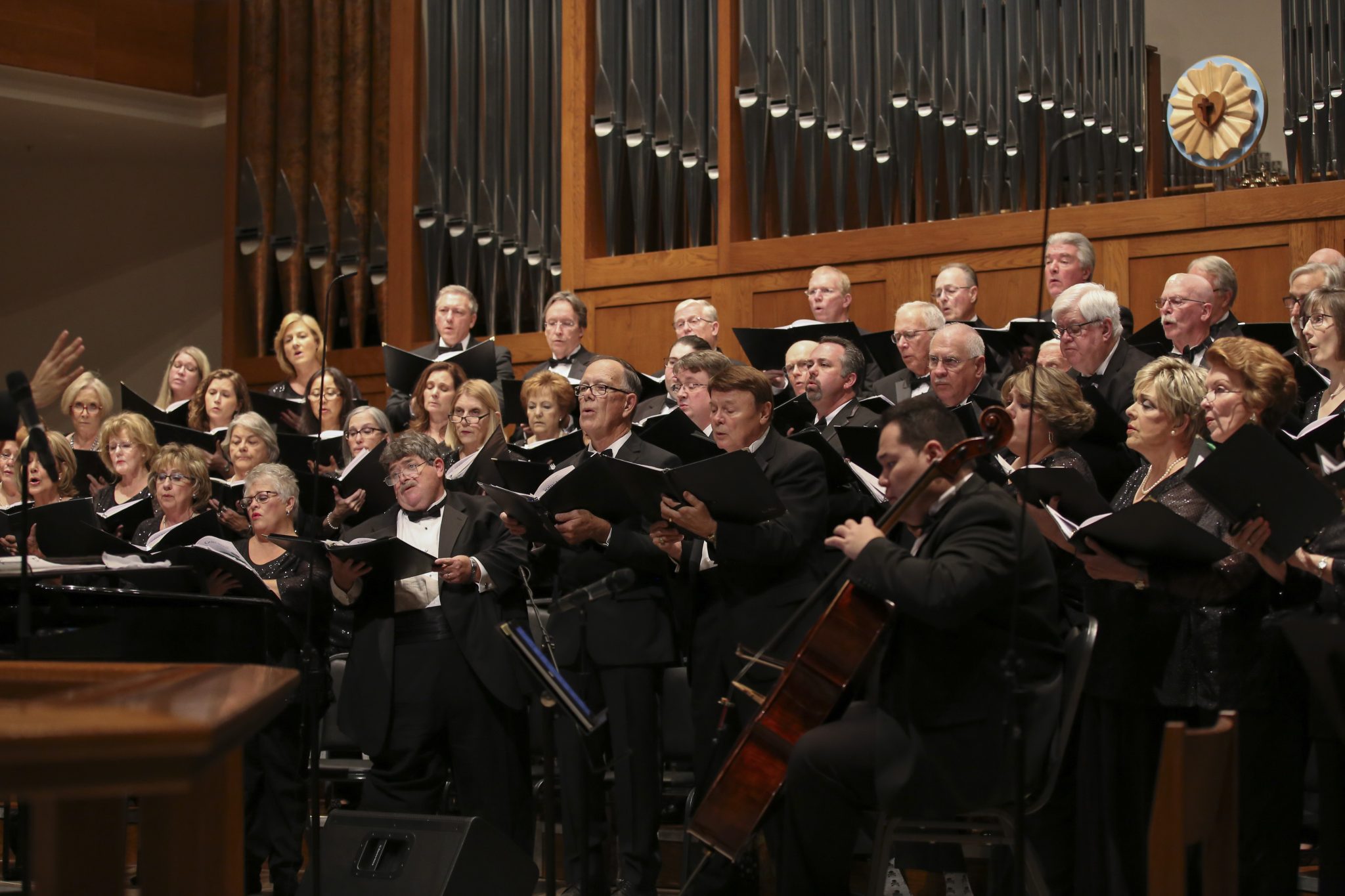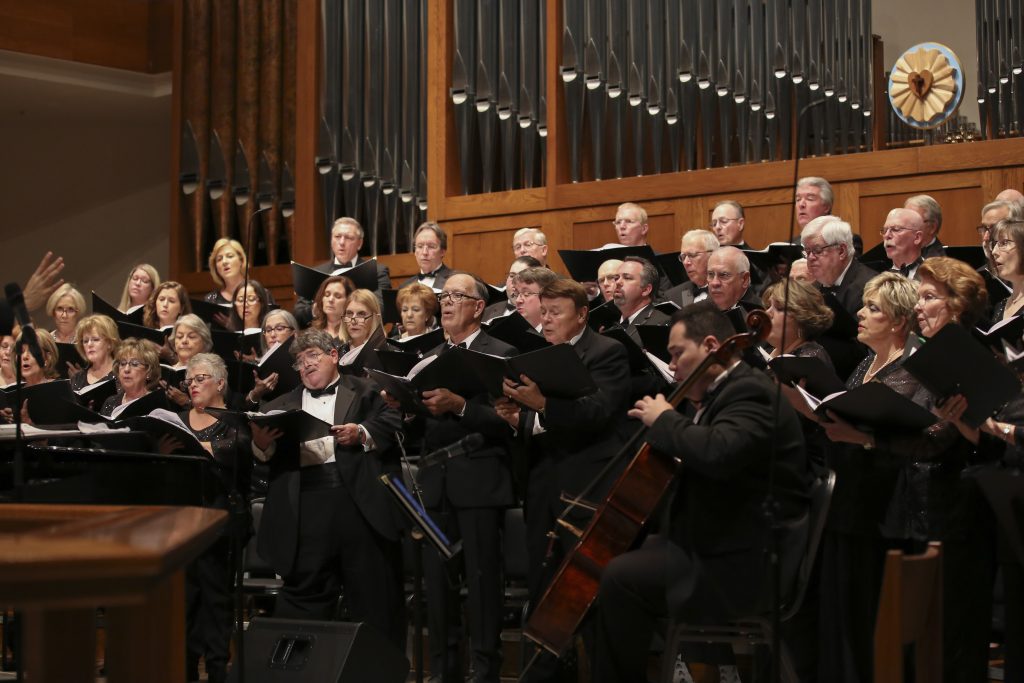 BY BOB WEIR | PHOTO BY RANDY HATCHER
"If music be the food of love, play on." – Twelfth Night, Act 1, Scene 1 – Shakespeare. The Bard of Avon had a way with words that turned simple phrases into aesthetically pleasing metaphors, tripping eloquently off the tongue. Have you ever met anyone who didn't enjoy some form of music? Can you imagine a life devoid of music? For most people, the sound of music joins with the rhythm of the heart as it beats a harmonious tribute to this thing called "love."
Moreover, for those so moved, it can stimulate a hidden desire to vocalize their dream of performing melodiously in front of a cheering audience. How often have you sung a duet with a voice on the radio as you drove along a highway? You should know that the urge to perform doesn't have to be relegated to a mere fantasy, especially if you are fortunate enough to live in an area with plenty of opportunities to share your musical spirit.
The Voices of Flower Mound (VOFM), a large-scale mixed chorus of more than 60 accomplished singers, was established in 2006. Founders Ron and Janis Miller, still active participants, and board members, launched the group in collaboration with original Music Director Mary McGuyer. Ten years later, upon her departure, they discovered Dr. Arturo Ortega. Building on the strengths that were well in place at the time, Dr. Ortega has taken the choir to another level. As a result, the ensemble has developed a loyal, growing following and a stellar reputation in the region.
Hailed as one of his generation's most dynamic conducting talents, Dr. Ortega has garnered accolades on the world's most venerable concert stages. Making his debut at 19, his earliest training was in his hometown with the Laredo Philharmonic Orchestra. This led him to the San Antonio Symphony, where the regularly hosted international conductors and soloists became mentors to this young but prodigious talent. Ortega went on to study at the University of North Texas College of Music, where he worked with the world-renowned conductor Anshel Brusilow, former concertmaster of the Cleveland and Philadelphia orchestras and music director of the Dallas Symphony Orchestra. Soon he was invited, with a full scholarship, to the prestigious Pierre Monteaux School for Conductors in Hancock, Maine.
Arturo earned master's and doctoral degrees in conducting from UNT under Brusilow's tutelage and now enjoys collaborations with some of the world's most celebrated international orchestras, choruses, and solo artists. He has conducted many world premiere performances, including a sold-out New York City premiere that included Arnold Schoenberg's infamous and iconic Pierrot Lunaire under the auspices of the Schoenberg family. Before completing his studies, he was named a semi-finalist for an assistant conductor position with the Chicago Symphony, one of the world's foremost orchestras.
Locally, he is music director of the Robson Ranch and Voices of Flower Mound choirs and has directed acclaimed productions of Les Misérables, West Side Story, and other musical theatre. A sought-after adjudicator and mentor of young artists, Arturo is a frequent guest-clinician and conductor of all-region and all-state orchestras and choirs across the country. He also coaches emerging musicians in audition, recital, and concert preparation and is a frequent audition panelist throughout the United States. As a civic leader, Dr. Ortega has served on the executive boards of the Fort Worth YMCA, Denton Bach Society, and Denton Community Theatre and is currently on the board for AIM Music & Arts in Colorado.
The VOFM maintains an active presence throughout the Flower Mound area with performances at town functions, such as the annual Memorial Day and Veterans Day celebrations. The choir also joins the Lamb of God Lutheran Church Chancel Choir for its annual Memorial Day service.
Independence Day and Christmas are also celebrated in enormously popular concerts with the Trietsch Memorial United Methodist Church Chancel Choir and the Flower Mound Symphony Orchestra. Both concerts are family favorites throughout the community.
Furthermore, VOFM has performed throughout Italy, including a mass at St. Peter's Basilica in the Vatican and concerts in Portugal and Spain. Future travel will take the group through Hungary, Austria, and the Czech Republic and back to Italy for Sicily and the Amalfi Coast. Of particular distinction, the group has been invited to perform at New York City's Carnegie Hall in 2023. To learn more about this dynamic organization, including upcoming concerts and how to become part of their cultural journey, visit VoicesOfFlowermound.com.