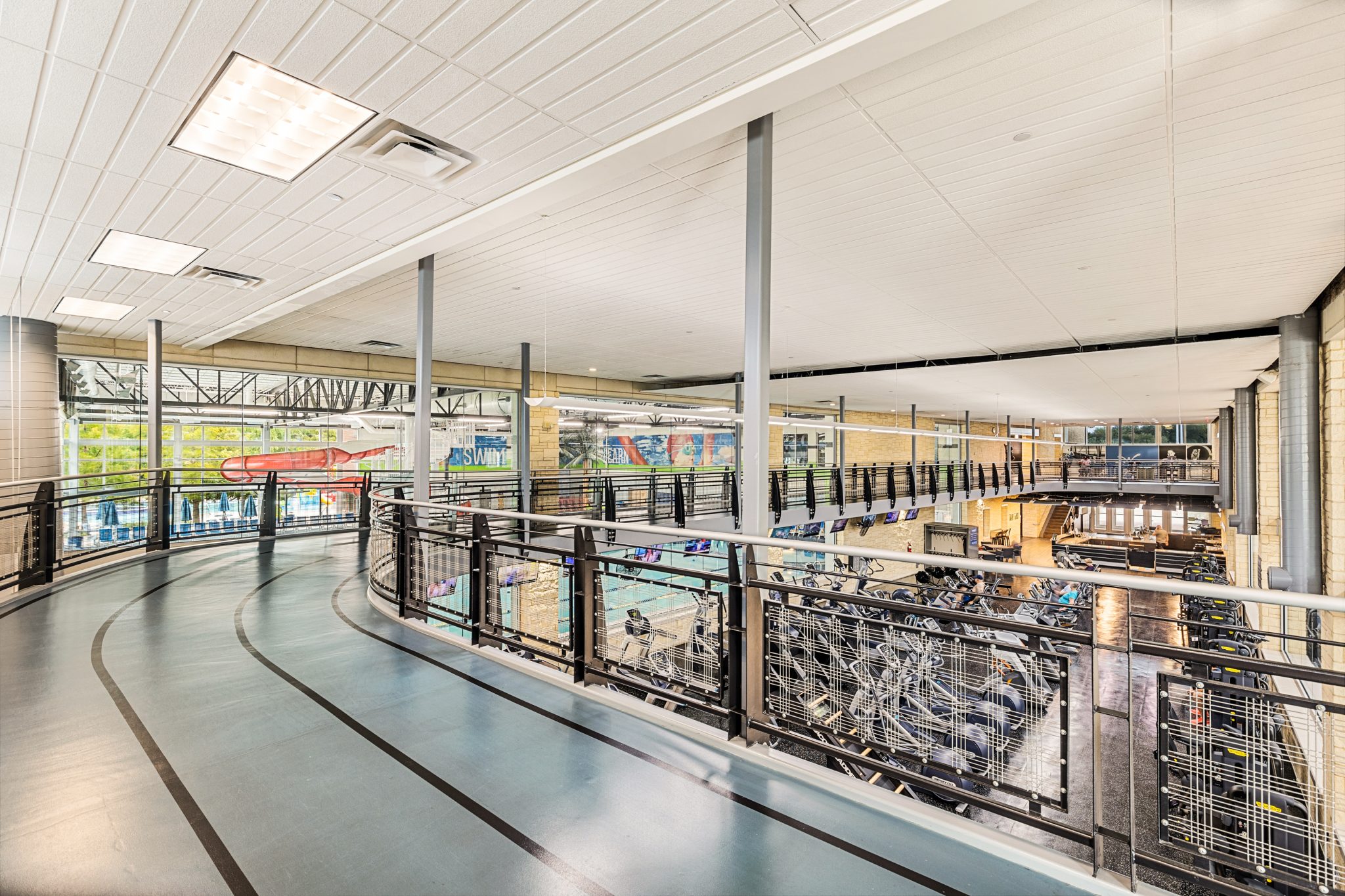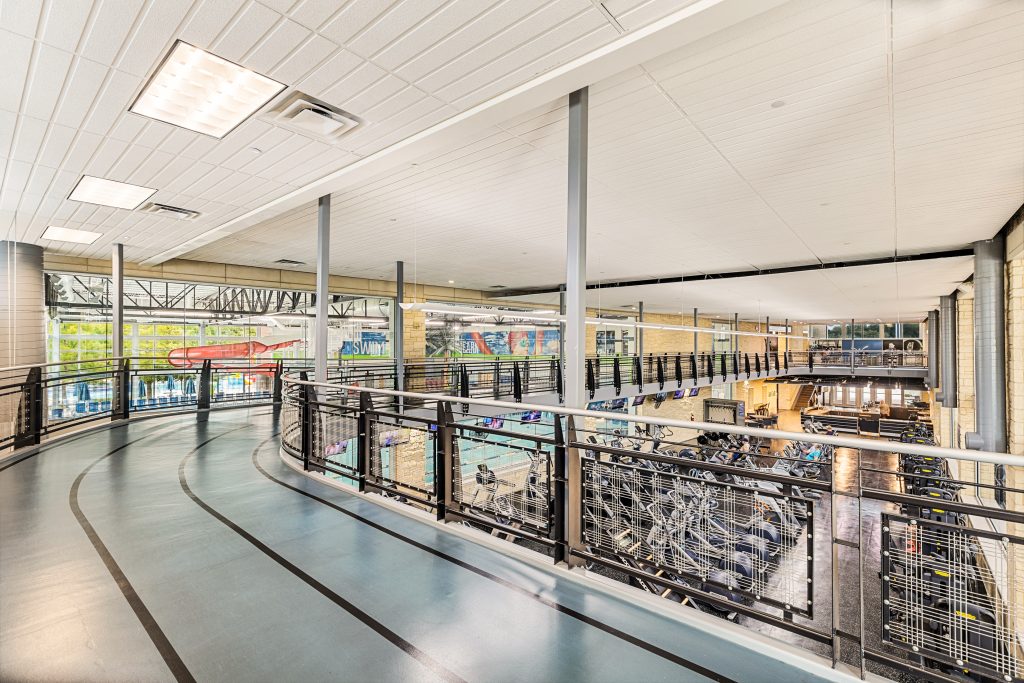 BY MELISSA GAUTIER PHOTO BY KENNY RICHARDS
The excitement and fun never stops at the city of Keller's premier aquatic, fitness, and recreation facility, The Keller Pointe. Unlike any other fitness center you're familiar with, The Pointe is a unique municipal facility with a distinctive family atmosphere. Since its inception in 2004, the clean and modern multipurpose facility offers 90,000 square feet dedicated to aquatics, fitness, and recreational classes, sports, and programs. The Pointe continues to offer plenty of enjoyable options and activities for families, children, and adults to appreciate throughout the year.
Let's Get to The Pointe
Fitness is the focus now that we're coming out of a pandemic. Community health and wellness has never been more vital. Staying active and exercising regularly is paramount for a healthy body. The Pointe may be your answer to dropping those extra lockdown pounds by enrolling in group exercise or meeting with a personal trainer while using top-of-the-line exercise equipment. The multi-purpose facility has thoughtfully included options for leisure and activity to suit everyone's needs. Group exercise classes including HIIT, Sculpt, yoga, Zumba, and cycling are a popular way to get in shape with friends. The indoor pool is primed for lap swimming and water fitness, providing great exercise opportunities promoting health and fitness.
If it's pure fun in the sun you're looking for, try the huge outdoor pool. Designed to delight a younger crowd, it features a kid's play area, splash pad, current channel, two vortexes, and two water slides. The outdoor pool is open during the summer months, while the indoor pool provides aquatic activities year round. This year, the indoor pool will be closing in November for upgrades. A newly resurfaced and long-awaited pool deck will be installed and ready to enjoy when the pool re-opens late December. Swim lessons and certification classes are also offered at various times throughout the year. Pool and gym rentals are available for group events or birthday parties. Seasonal special events are a favorite of families with young kids.
Membership Options
Jennifer Oakes, manager of The Keller Pointe for the past four years says, "Our members are 'The Pointe' and our passion is to serve the community by providing services in a safe, family-friendly atmosphere." Although The Pointe is located in the city limits of Keller, there are no restrictions on membership, and anyone can join. There are different fees for members residing outside Keller's city limits. Annual and monthly memberships are offered. "Day passes are available too, allowing you to come try us without a commitment," Jennifer explains.
What the Community is Saying
"Our mission is to exceed expectations," Jennifer says. "We take pride in getting to know each of our members." Impressive reviews are testament to the devoted staff that keeps the facilities in top form. "Our inviting family atmosphere allows us to be successful," Jennifer says. Members appreciate the friendly and cooperative spirit that is evident throughout the center. "We like the people and the atmosphere," Gabriel N. says. "The facilities are outstanding, and the helpful staff is nice," Craig L. adds.
"There are multiple ways for everyone in my family to participate: summer camps, family walking track, indoor/outdoor pool, volleyball, adult group classes, and of course, the general exercise facility." – Delarie A.
"The lazy river is a lot of fun! The deepest part of the pool is 3'6", keeping it safe for my seven-year-old learning to swim. The lifeguards at their stands are always scanning the water, while the ones on the ground are always moving around the pool, so we feel everyone is very safe." – Brittney V.
Available Opportunities
If you're interested in becoming a part of The Keller Pointe team, Jennifer encourages you to go to the website and apply for any of the open positions. Positions are available in all areas, including lifeguards, customer service staff, recreation assistants, and child care. For more information, please visit their website.
Stop by and check out everything The Keller Pointe's outstanding recreational facility has to offer. The staff is excited to meet you and welcome both Keller and outlying area residents as new members.
Amenities and Services:
Annual memberships
Day passes
Youth and adult athletics
Personal training
Group exercise classes
Gym, pool, and room rentals
Indoor and outdoor pools
Current channel
Swim lessons
Instructional classes
Stay N Play
Special events
Summer camps
Contact
405 Rufe Snow Drive
Keller, Texas 76248
(817) 743-4386
TheKellerPointe.com