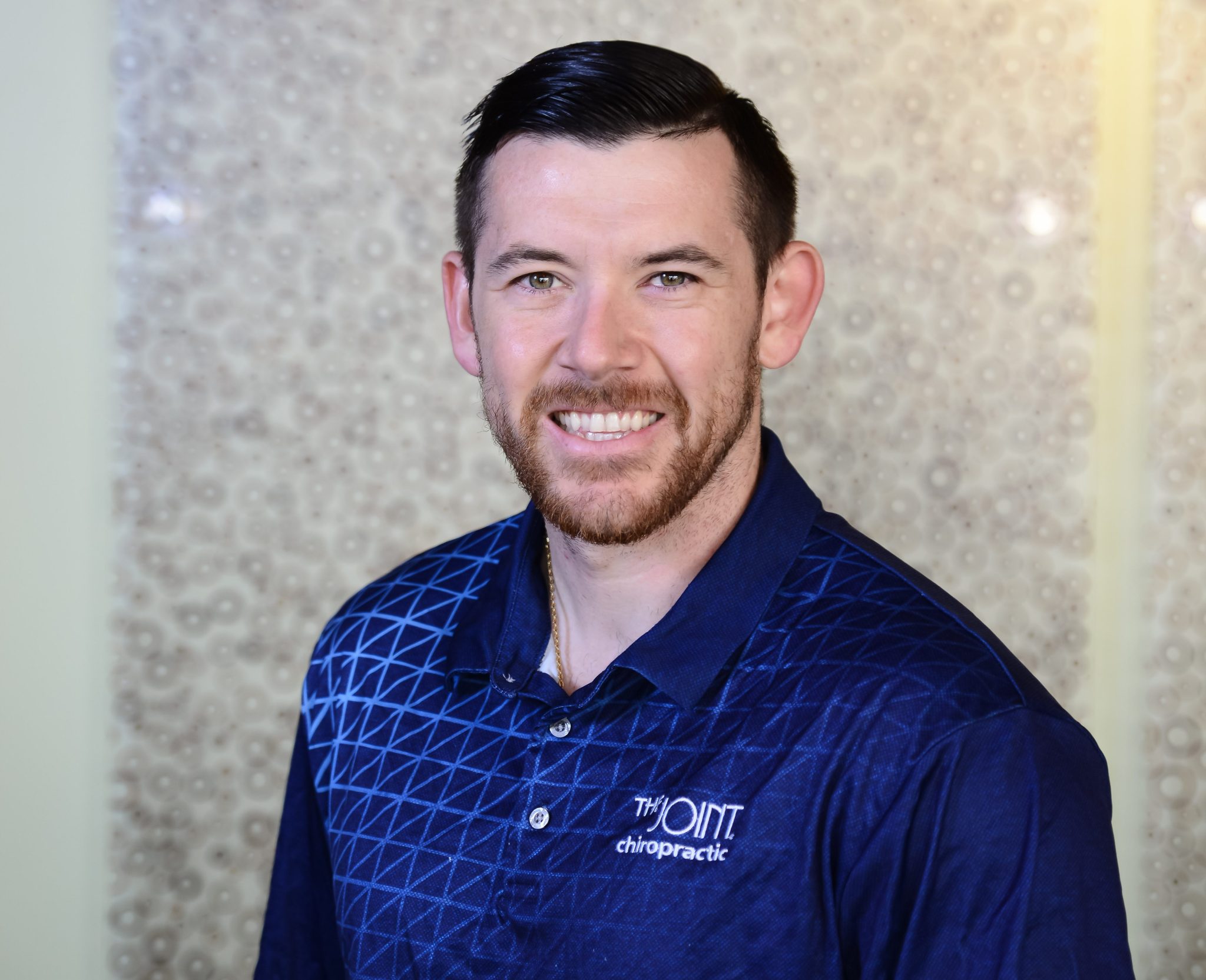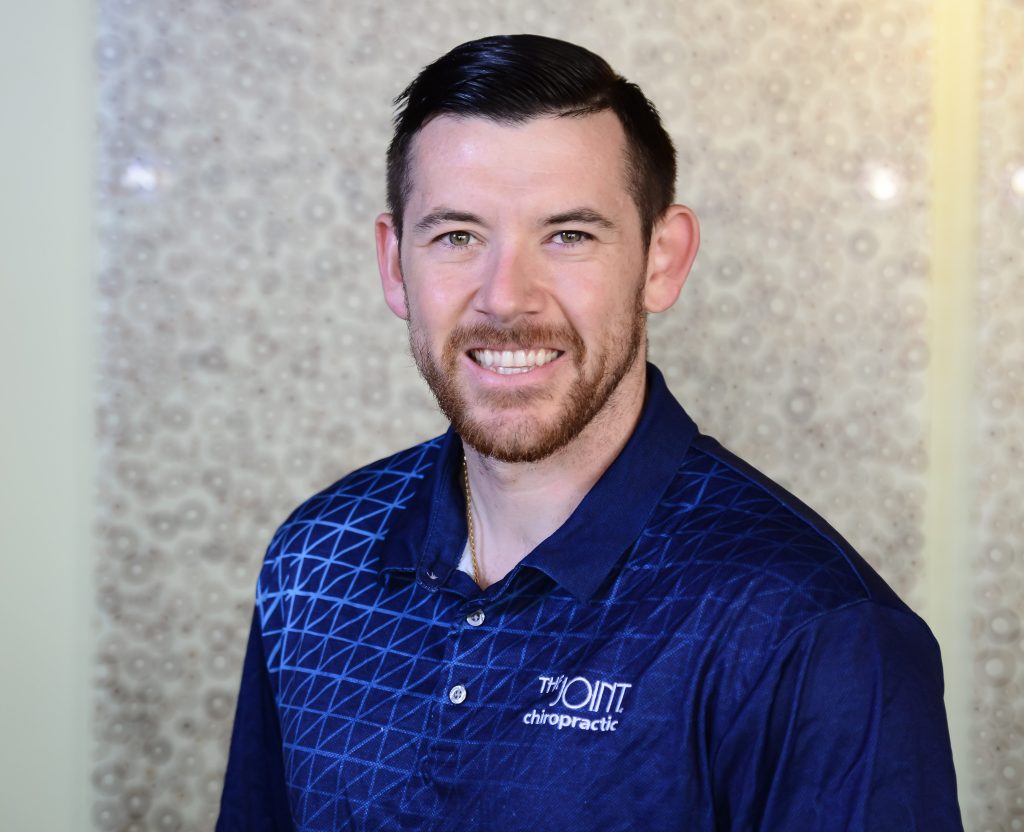 None of us is immune to stress. The unprecedented events of the past two years, the medical uncertainty, political division, fear of the unknown, and the fact that there seems to be no end in sight, have taken a toll on many. All that stress can manifest in the body leading to an array of physical problems including:
Elevated blood pressure
Musculoskeletal disorders (stiff neck, achy joints, lower back pain)
Digestive disorders (acid reflux, indigestion, ulcers, irritable bowel)
Headaches/migraines
Fatigue
Difficulty sleeping
Allergies and sinus issues
Immune system issues
Depression and anxiety
The board-certified chiropractors at The Joint Chiropractic in Cypress, Cy-Fair, and Copperfield are seeing these symptoms every day. "People can generally deal with anything when they can see an end," said Clinical Director Dr. Jason Basile. "But when it's open ended like it is right now, it really begins to effect our health and wellbeing. The good news is chiropractic adjustments help relieve stress as the act of adjusting the spine releases tension held in muscles, calms the body, and increases circulation of the blood soothing our natural 'flight or
fight' response."A chiropractor can be a partner in your wellness journey by:
Reducing muscle tension
Restoring function to the body with spinal adjustments
Counseling with you about nutrition
Offering relaxations tips
An estimated 35 million Americans are treated by a chiropractor each year including adults, children—even infants with more than a million chiropractic adjustments performed in the US each day. While between 11% and 40% of adult Americans report living with chronic pain, 77% of people who receive chiropractic care describe it as "very effective". What can chiropractic do for you?
Here When You Need Them
The chiropractors and staff at The Joint Chiropractic understand there are many demands on your time. That's why they make chiropractic care available to you seven days a week—mornings, afternoons, and evenings. "No appointment necessary and walk-ins are welcome," Dr. Basile said. "Just drop in, whenever you need us. No insurance hassles or co-pays. We try to work efficiently, so you won't have to wait, often getting you in and out in five to 10 minutes. We also work to keep our services affordable. We want to be part of your complete wellness team."
Community Leaders
The Joint Chiropractic is a vital part of our community presenting at local health fairs and supporting local non-profits. "We also offer discounts to veterans and local first responders," Dr. Basile said. "This has been a difficult time for our first responders who've been working non-stop. We value the service they provide and want to do anything we can—for them and our US service members and veterans."
Dr. Jason Basile
Jason Basile is the Director of The Joint's Houston area locations. Graduating from the University of Delaware with a degree in exercise science, he went on to earn his chiropractic degree from Life University in Georgia. He practiced for 16 years in the private sector before becoming the director of eight of The Joint's Houston area locations. "Chiropractic aligns the body, takes pressure off of nerves, and allows the body to function at optimal levels," he says. "Hands-on, therapeutic manipulation is used to alleviate pain and discomfort, improve body functions, and put patients on a path toward wellness.
Dr. Briana Hyde
Dr. Briana Hyde is the clinical director of The Joint in Cypress. She earned her doctorate from Texas Chiropractic College in 2018 and began working at The Joint after graduation. "I love seeing patients walk out happy and upright after they've been in pain for so long," she says. Dr. Hyde enjoys Jiu- Jitsu, kickboxing, yoga, reading, and spending time outdoors. Her dog, Fitz, rounds out the family.
Dr. Anu Dhillon
Dr. Anu Dhillon grew up in San Jose California and attended Fresno State University before attending Palmer West College of Chiropractic. Anu decided to pursue chiropractic after she was a care-giver during her undergrad, where she would drive her clients to their chiropractic appointments. Anu was amazed at the difference chiropractic made on their musculoskeletal health, and how it enhances the body's natural ability to heal itself without medication. Anu is known for being deeply invested in the care of her patients both during and after treatments. In her spare time, Anu enjoys hiking, reading, baking, and traveling.
Dr. William Riepe
Dr. William Riepe began his schooling at The College of New Jersey, where he studied exercise science, as well as Spanish. This is where Dr. Riepe was first inspired, by one of his professors who was a Chiropractor, that Chiropractic was his calling in life! Dr. Riepe continued on in his schooling, bringing him to Texas Chiropractic College, where he received his Doctorate in Chiropractic.
Dr. Riepe lives an active life and enjoys enabling others to do the same. He enjoys running, hunting, and fishing, and seeks to use his skills in chiropractic to allow others to pursue their interests as well. One of Dr. Riepe's great accomplishments is that he learned to speak Spanish fluently, which in his own words, "has given me the chance to help a lot more people than I could have otherwise."
Mention this story as a new patient and receive a $29 consultation, exam, and adjustment.
Contact
The Joint Chiropractic Cypress
25626 Northwest Freeway, Suite 700
Cypress, Texas 77429
(281) 402-8279
The Joint Chiropractic Cy-Fair
12020 FM 1960 West, Suite 980
Houston, Texas 77065
(281) 213-5091
The Joint Chiropractic Copperfield
7037 Highway 6 North
Houston, Texas 77095
(832) 539-8890