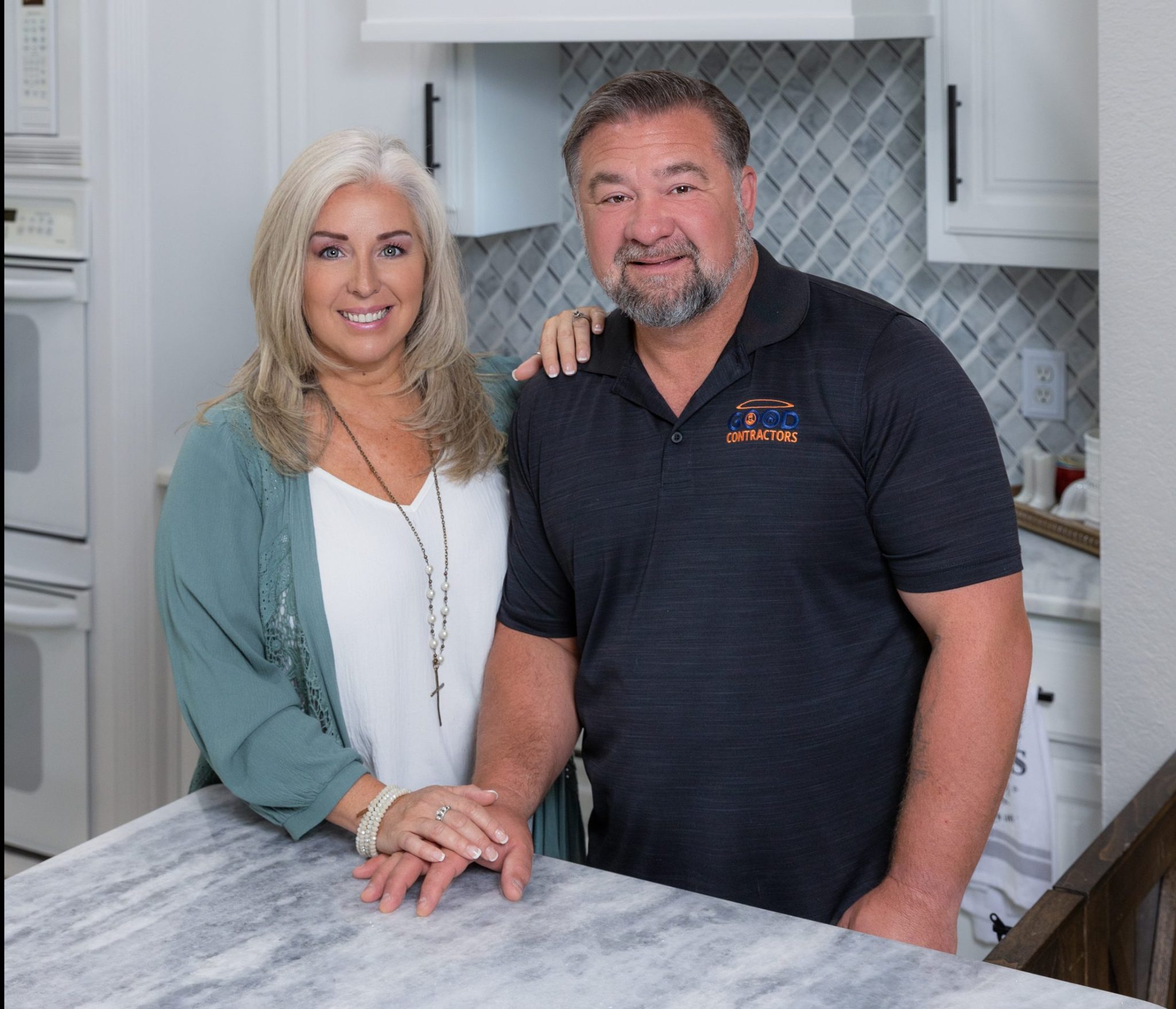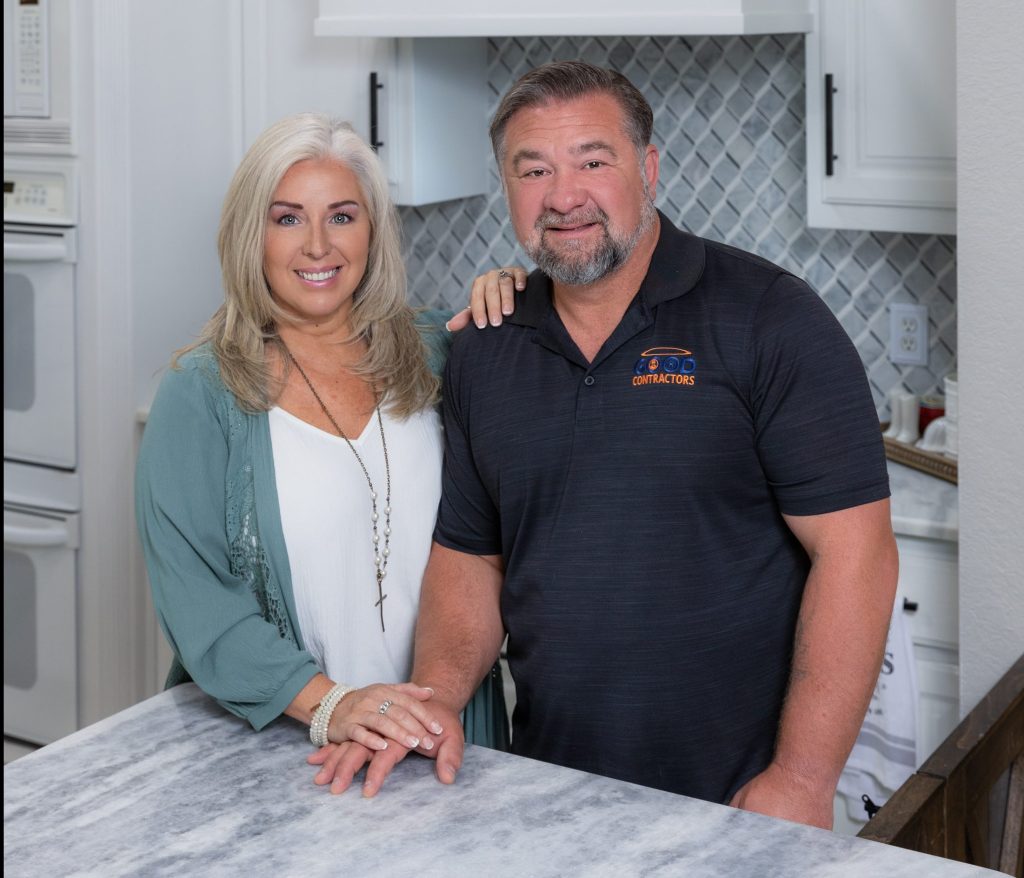 BY AUDREY SELLERS | PHOTOS BY KENNY RICHARD PHOTOGRAPHY
You may have heard the catchy jingle on the radio: "If the job's not right, we'll get it fixed. Only at The Good Contractors List!" John Hill, founder and CEO of The Good Contractors List, founded the business with a simple mission in mind: to change the contracting industry for good.
The Good Contractors List hand-selects only the best contractors to be included on the site. John started the business with a handful of contractors, and now the site features about 250 certified contractors.
Each contractor goes through a rigorous vetting process that includes a face-to-face interview and a business and personal background check to receive an invitation to join. And every contractor on the list is backed with a third-party $10,000 guarantee — which, before The Good Contractors List came along, was unheard of in the contracting industry.
Should any home-project issues escalate, The Good Contractors List will also come to your home for a free in-home inspection and act as a third party between you and your contractor. Although consumers rarely need to take this step, it's an option to ensure both parties feel safe moving forward.
"Our 'honest guys in the middle' approach ensures the consumer doesn't find a contractor who is cheap and doesn't carry insurance," John says. "And on the opposite side, consumers won't find the mega-contractors who have so much overhead that they only want to upsell and charge the highest rates. The Good Contractors List is the best of the 'honest guys in the middle,' and we believe you will always find the highest quality work at fair and honest rates."
The best part? The Good Contractors List is absolutely free to use. This means you get access to vetted contractors and a $10,000 guarantee that they'll do the job right — and at no cost to you to use the list. It's quick and easy to register at TheGoodContractorsList.com and find a contractor for your next project, whether you're planning a major remodel, or you need help with plumbing, roofing, landscape design, patios, decks, or air conditioning and heating.
"We have a wonderful customer service staff that calls every homeowner who uses our list," John says. "We make sure the contractor did what they were supposed to do."
Considering that only the best-of-the-best contractors become part of The Good Contractors List network, John is confident that homeowners will be pleased with the final outcome.
"We are so proud of our contractors. We can only change an industry if we pick the right people to be a part of our organization. We can't guarantee that you will have the perfect experience every time because anything can happen in this world, but we promise that the final product will be quality and the contractor will be held accountable to deliver as promised," John says. "If the contractor fails to do what they were contracted to do, we will pay up to $10,000 out of our own pockets to fix the issue. We believe this is the true example of accountability and responsibility."
The Heart Attack That Changed Everything
Disrupting the contracting industry came as a result of a major life disruption. In 2011, John suffered a catastrophic heart attack that damaged 40% of his heart. Doctors put in a pacemaker and cautioned him that he would never do anything more strenuous than walking on a treadmill.
"After my heart attack, I just listened to my heart. I didn't have any kind of business experience, but I felt God was calling me to do this," he says. "God gave me the courage to pursue this new venture."
Though the money in his bank account was dwindling and he had suffered a debilitating heart attack just months prior, John poured his energy into creating his website. He did what he calls "Gumpin' it."
"Just like Forrest Gump just ran, I just kept going even when I didn't know what I was doing building this company," John says.
From his heart attack and recovery to building and growing The Good Contractors List, John knows he has done it all through Christ. "My strength comes from the Lord," he says. "Doctors have called me a medical anomaly. I know my life is a miracle."
Making the World a Better Place
John didn't set out to become an entrepreneur, and he didn't start The Good Contractors List to earn a fortune. He simply wants to treat people fairly, do the right thing, and make a positive impact in the world. Others have noticed and commended him for his work. Fort Worth INC Magazine honored John with its Entrepreneur of Excellence award in 2018. John has also been invited to inspire others through various speaking engagements.
In 2019, John felt called to help people connect through home churches. So, he started Central Storehouse, a nonprofit Christian organization. Through this organization, Christians can visit FindAHouseChurch.com to either turn their homes into places of worship and discipleship or find a house church close to them. The nonprofit's mission is to connect the Body of Jesus Christ to fulfill the Great Commission and give to those in need.
Reflecting on The Good Contractors List and now the up-and-coming Central Storehouse, John says he can't imagine doing anything else. "My whole purpose is to make a difference in the world," he says. "I am so grateful for what God has done for me. I want to keep growing and reaching people — eventually around the whole nation."
The next time you need a contractor, make sure you're working with the best. Visit TheGoodContractorsList.com to register for free, find a trusted contractor, and start your project.
Contact
4281 FM 1187, Suite 470
Burleson, Texas 76028
TheGoodContractorsList.com