Turn Back Time
By Samantha Gluck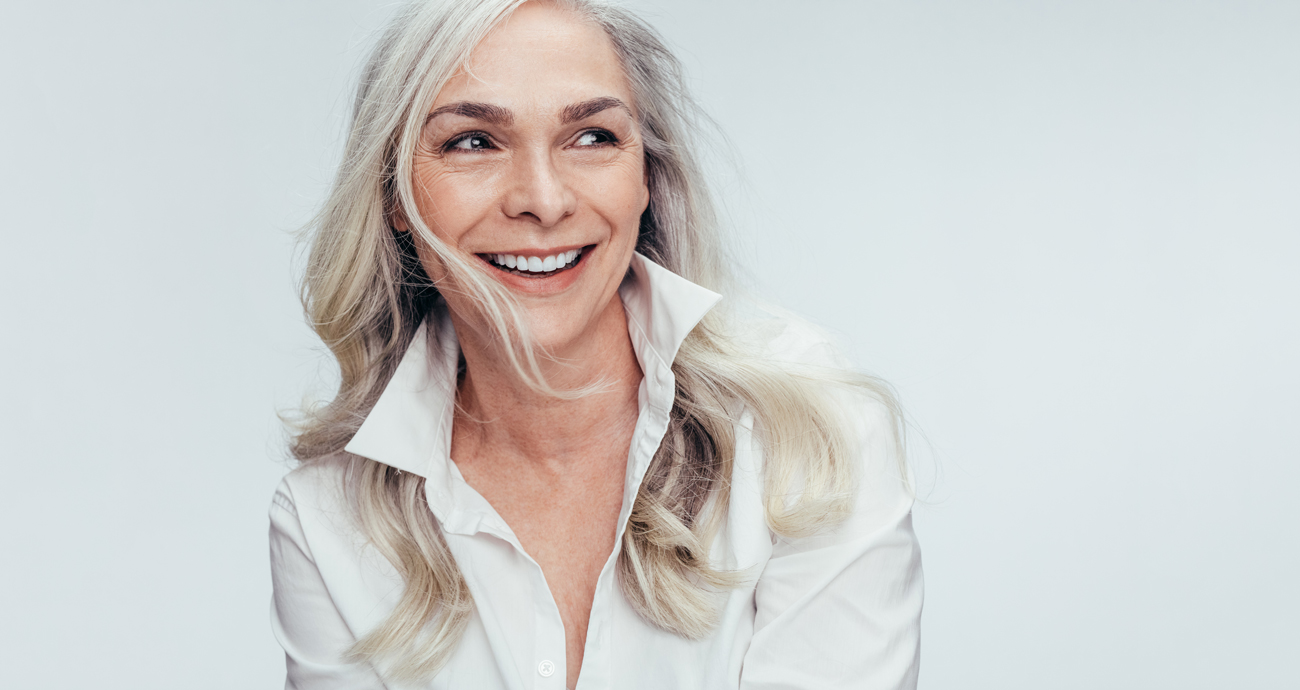 Aging isn't the only thing that causes wrinkles and sagging skin. The environment can age your skin's appearance, as well. What if you had access to an array of safe, effective treatments for correcting visible signs of aging? Well, you do! Injectables and dermal fillers can temporarily treat, or even prevent, those new lines that seem to pop up on your face daily.
The best injectable skin treatments perform well in the areas of durability, safety, versatility, quality, innovation, and delivering natural-looking results. Some of the most popular treatments include:
BOTOX Cosmetic
Though there are other neuromodulator brands, BOTOX Cosmetic is the most well-known. Providers administer the product via several tiny injections, which temporarily blocks nerve impulses from the muscles creating lines and wrinkles.
Benefit: A smooth, younger appearance that can last anywhere from three to six months.
Juvederm and Restylane
These represent the most widely used dermal fillers on the market today. Both use hyaluronic acid, a naturally occurring substance found throughout the body. Both brands come in a number of formulations, each created to address specific expression lines and problems with skin laxity, though, there is some crossover as well. Your provider can guide you depending on what areas you wish to address, such as: correcting lost cheek volume, improving lip definition and fullness, diminishing appearance of marionette and naso-labial lines, and the reduction of pronounced facial folds.
Benefit: Elevated self confidence that can last anywhere from six months to a year (depending on the individual).
Belotero
The Belotero line of cosmetic dermal fillers is fairly new on the market — since 2011. It's primarily used to correct the appearance of aging on the cheeks, nose, chin, lips, and around the eyes. Like the other fillers using hyaluronic acid, patients can see immediate results with minimal recovery time.
Benefit: Affordability. According to a 2016 survey, a treatment can cost an average of $620, depending on the Belotero product used, amount needed, and geographical location. Additionally, treatments can last 12 to 18 months.

Monalisa
Monalisa products use uniform-sized hyaluronic acid particles, which can result in, long-lasting volume maintenance. Some formulations include lidocaine to reduce pain at the injection site. Like other brands, results can last from six to twelve months.
Benefit: According to the manufacturer, Monalisa is the most affordable dermal filler available, which allows patients to maintain prolonged wrinkle reduction at a lower cost compared to other brands.
The bottom line is dermal fillers and wrinkle-reduction injectables are viable options that could help reverse and slow the signs of aging. Ask your provider about what options are best for you.