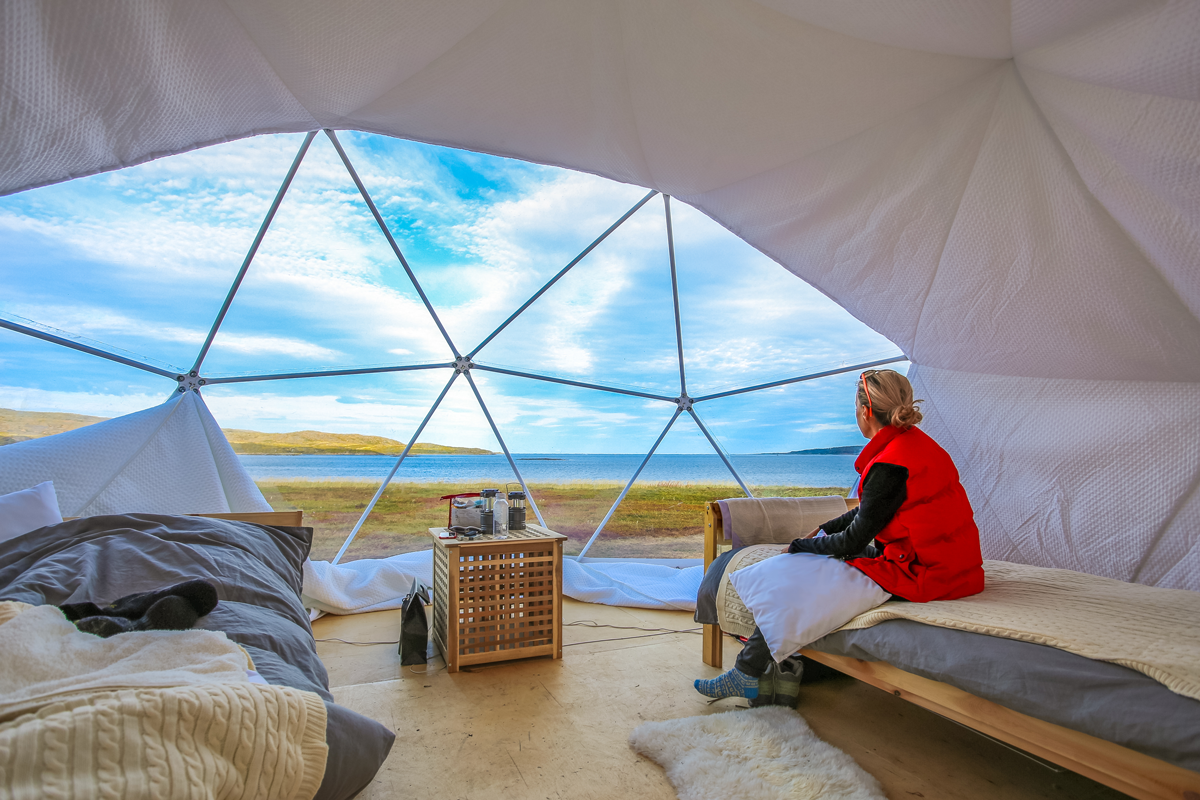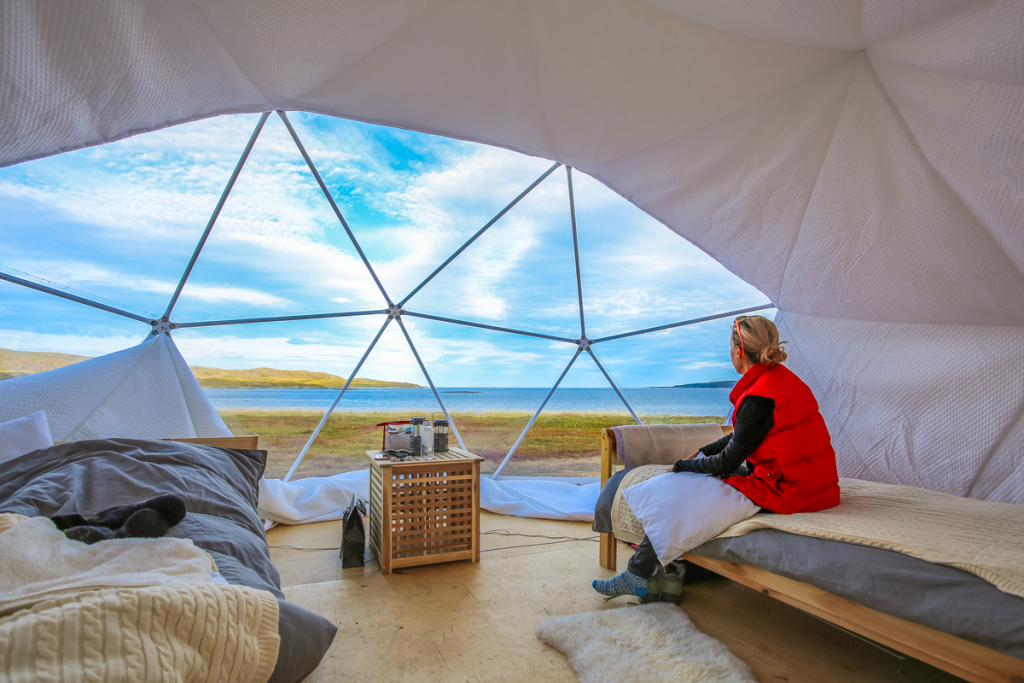 By Annette Brooks
Love the idea of a camping trip if it weren't for pitching a tent on the hard ground and willing yourself to rough it for a few nights? Try glamping, short for glamorous camping, instead. A modern twist on the camping experience, glamping offers an immersive experience off the beaten path where you can connect with nature without sacrificing touches of luxury and comfort.
Something for Everyone
Glamping rental sites are popping up all over the place and are becoming more popular than ever. They offer an elevated camping experience that will appeal to everyone, including camping holdouts who prefer posh, imaginative accommodations.
Start by choosing destinations that appeal to you. Glamping sites include farms, islands, national parks, the beach, ponds and lakes, forested woodlands, mountain retreats, deserts, and the list goes on.
Depending on glamping sites at or near your destination, you can glamp in luxury yurts and tents perched on a platform instead of the bare ground. Options include vintage trailers, cabins or cottages, tipis, tricked out treehouses, and even luxury chuck wagons. Many glamping accommodations are equipped with wood-burning stoves or outdoor fire pits, curtains, lamps, rugs, mirrors, and comfy king-size beds with quality linens. Some even have heaters and air conditioning.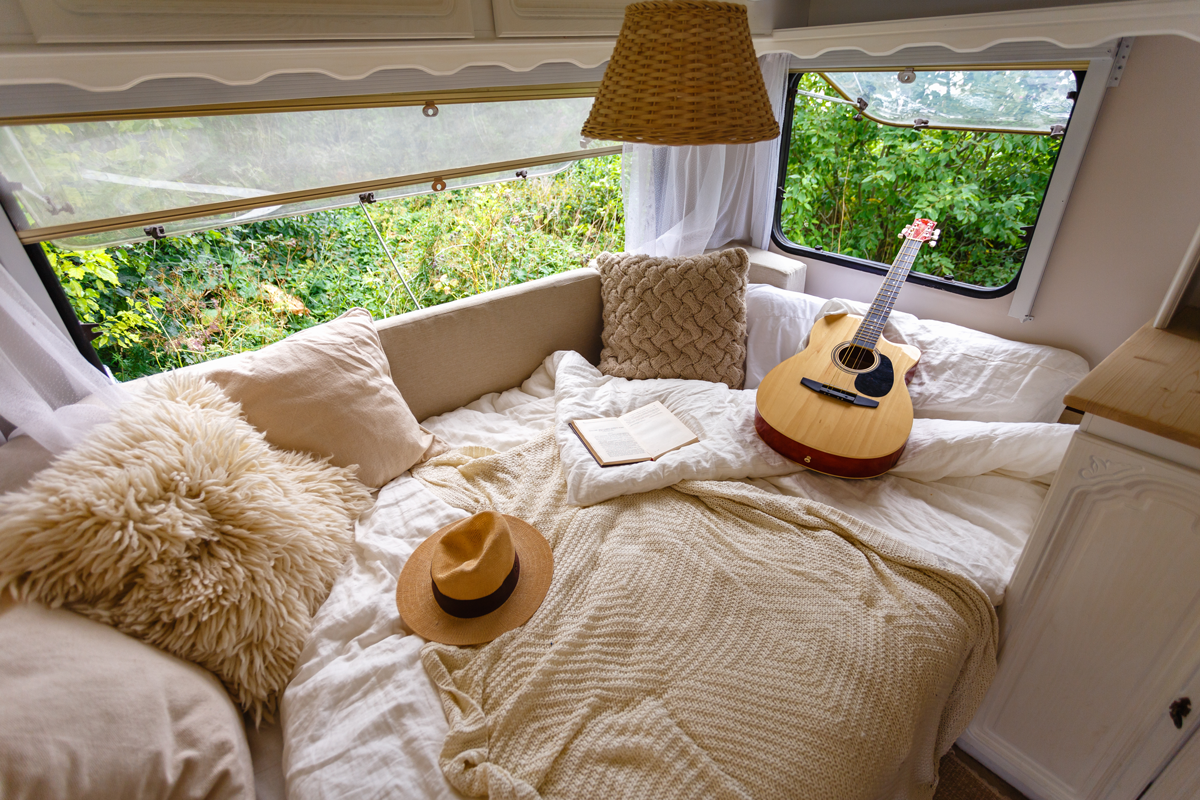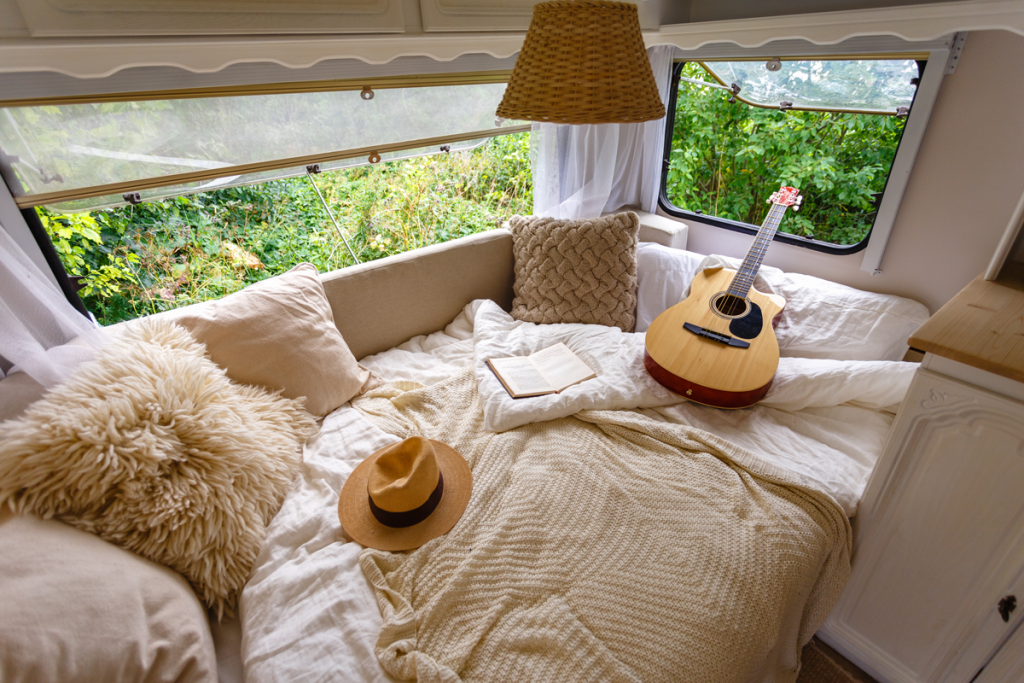 Have we piqued your interest? Wait until you check out the décor of luxe glamping accommodations. Many are the handiwork of interior designers, and the sky's the limit. From exotic safari and Arabian Nights themes to nautical hideouts and cozy boho-chic retreats, you can find a glamp site that appeals to your personal sense of adventure.
Now that you've learned more about the benefits of glamping, go ahead and embark on a glamping adventure. Search online for glamping sites near and far. Visit websites like Glamping.com, which offers resources for consumers and owners alike. This site and others are like an Airbnb for glamping.
Become a DIY Glamper
Instead of renting a camper at a glamping rental site, why not get your own glamper? If you're budget-minded, buy a previously owned Airstream or an alternative from a reputable dealer, then go to town decorating it. Get creative and have fun. Create a whimsical theme or make it nostalgic. Add touches of home and customize your glamping lifestyle to reflect your personality. Accessorize your glamper with items like the Rolla Roster Marshmallow and Hog Dog Forks and dishware like the Camp
Casual melamine dish set. If you can't survive without an afternoon espresso, consider a portable espresso maker such as the Wacaco Minipresso.

Five Reasons to Become a Glamper
1. Creature Comforts. Compare crawling into a tent on the ground and sleeping in a bag or on a portable cot with walking into a tall, spacious tent or another type of glamping structure with a real bed with linens, electric lighting and lamps, rugs, and more. Many locations include a full en suite bathroom and a private deck and hot tub.
2. Commune with Nature. Disconnect from the hustle and bustle of everyday life. Spending time outdoors in the fresh air can do wonders for your health and your soul.
3. Step into Another World. Glamping epitomizes the experiential vacation. Let your imagination soar as you immerse yourself in a world apart, far from the noise and typical tourist attractions usually associated with holiday trips.
4. Create Real Lifetime Memories. A beach vacation at a seaside resort is fun but imagine a similar vacation in a luxury yurt next to the beach without all the distractions. It sets the stage for creating some of your best life memories.
5.Budget-Friendly. Sure, you can find high-end glamping rentals, but staying in a luxurious tent, yurt, teepee, or cabin doesn't have to break the bank. In fact, most glamping rentals tend to be less expensive than staying in a hotel or at a resort.