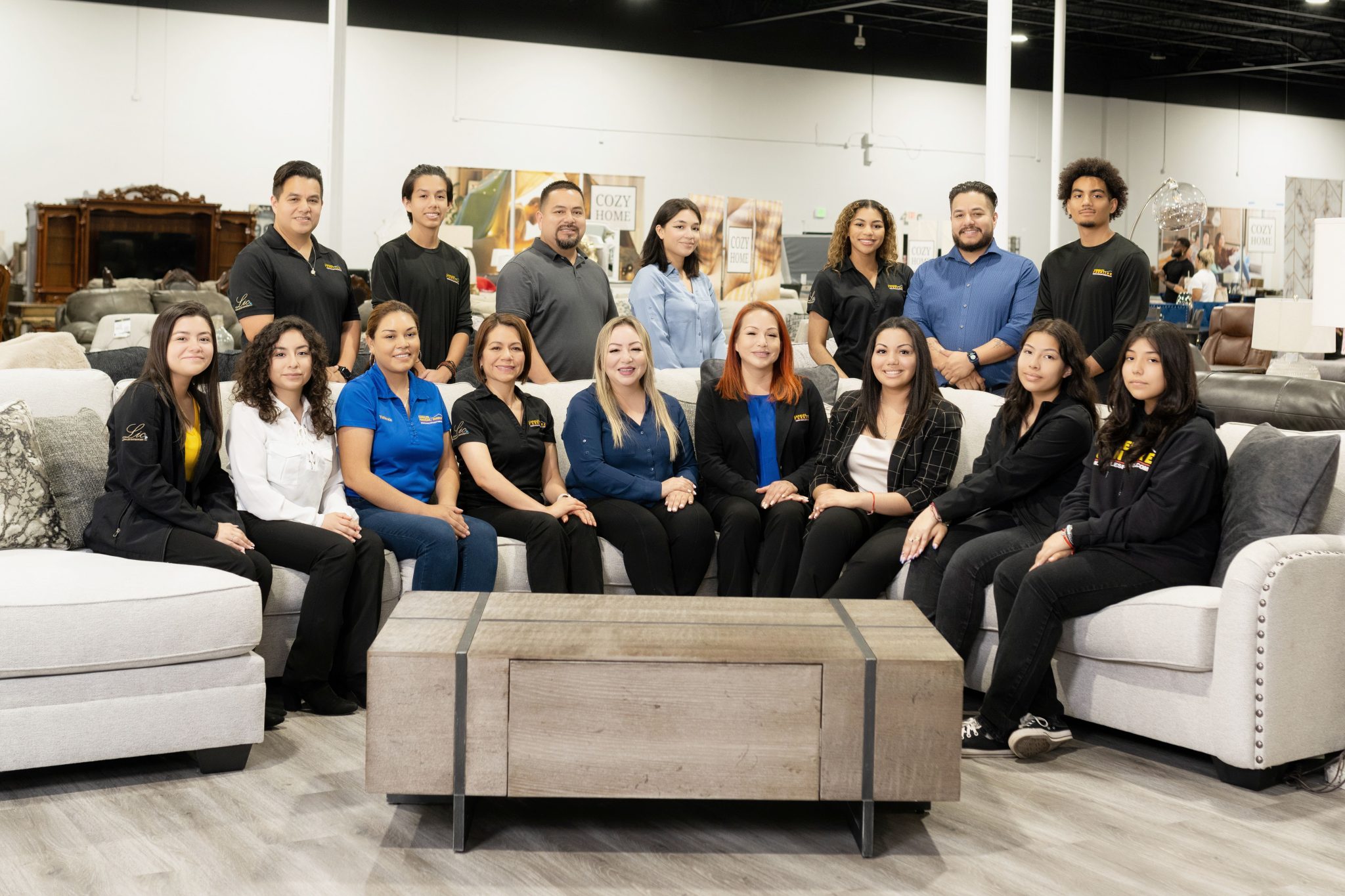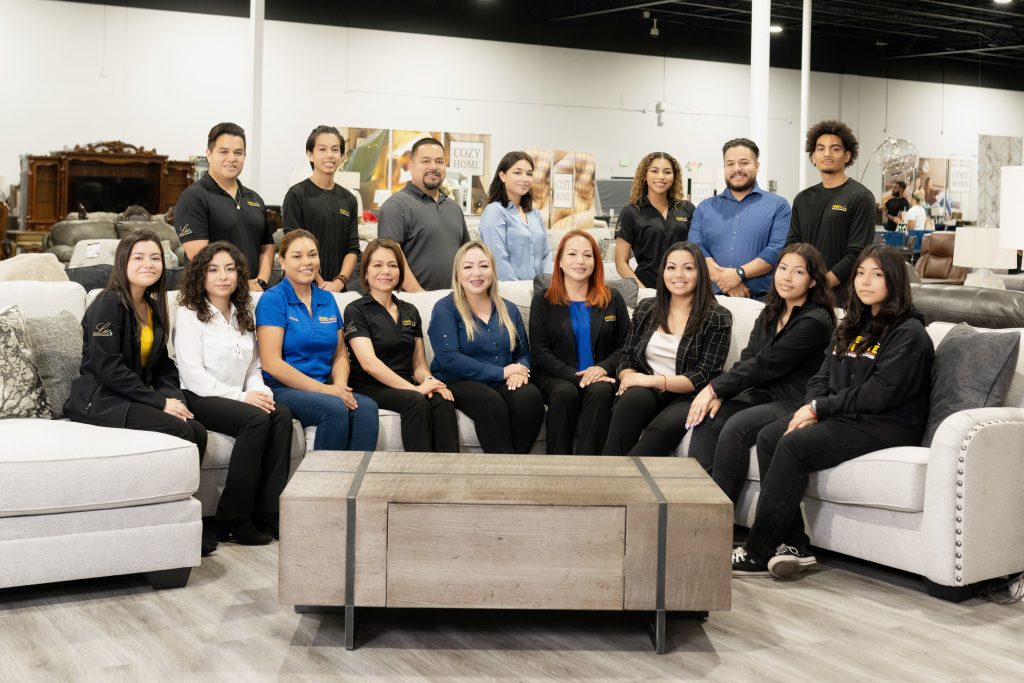 ---
It was a perfect illustration of the American dream. A family comes to this country with nothing. They can't speak the language and don't understand the culture. Then, through hard work, determination, and an unwavering commitment to family, they make a way for themselves. As soon as they do, they set about helping others have the same abundant life they've built.
That in a nutshell is the story of the Canales family. Sandoval and Irma Canales first relocated to the United States from Mexico in the early 90s with their nine children, five girls and four boys. They found a house and anyone in the family who was old enough to work took a job. But more than anything they wanted to work together, to have a family business like they'd had in Mexico, one they could hand down to the next generation and the next.
It was the oldest daughter, Sylvia, who first conceived of the idea of selling furniture. Her brothers quickly embraced her suggestion. They put together a furniture catalogue and the boys began selling to the parents of their friends. For each person who made a purchase, they asked for four references they could contact. The family members beat the pavement going door to door selling their wares, never focusing on any "nos" they heard but offering potential customers a good experience, so they might remember them, when they were ready to buy.
"Family isn't an important thing. It's everything."

– Michael J Fox –
The goal, from day one, was family unity and providing a good and stable living for everyone in the family (which is now 45 strong). That "everyone" has grown, not only as the next generation has become old enough to add their talents and energies to the business but as employees have become like family. The Canaleses are intentional about investing in those employees, teaching them how to become business owners themselves and several have left and opened their own small businesses.
Everyone is family at Canales Furniture, and that includes customers many of whom have multiple generations shopping there. When a customer walks through the doors, they're treated like family and programs like Family-to-Family reward them for referring others to Canales Furniture. They listen to their customers and implement changes they request adding manufacturers (with a total of 30 now), their own custom line, Canales Private Reserve, and in-house designers who visit customers' homes to offer design advice and shopping services. They've expanded their inventory to include classic, contemporary, rustic, and even electronic furniture and installed model rooms and a fun kid's section.
But this family is more than entrepreneurial. They're philanthropic. It would be hard to list all the community outreach to which they lend their efforts. There's the popular Back-to-School events where kids are invited to enjoy Disney movies, popcorn, and ice cream and leave with new school backpacks filled with school supplies. Last year, the Canaleses distributed 500 such backpacks. There's Trunk of Treat at Halloween time and 50 to 100 turkeys given away each Thanksgiving. At Christmastime the family organizes a huge toy drive, and they can't seem to do enough for our local first responders. Currently, they're furnishing rooms in local fire stations where these hardworking men and women can relax in beautiful surroundings on donated recliners and sofas. And a little closer to home, they offer the Visionary Program where the children of current employees are welcomed to come and learn the business alongside their parent.
One of the younger members of the family is Leonardo who at 19 is the same age as the business. The family jokes that he started working when he was still in the womb, since his mother was pregnant with him as she went door-to-door with that first furniture catalogue. "Growing up, I thought every family worked together like mine," he said. "I thought that's how the world worked. Our parents and grandparents made us feel like we could do anything and taught us to always look for ways to help others. Mostly, they taught us that family is the most important thing there is." For this all-American family nothing could be truer.
"When all the dust is settled and all the crowds are gone,
the things that matter are faith, family, and friends."
– Barbara Bush –