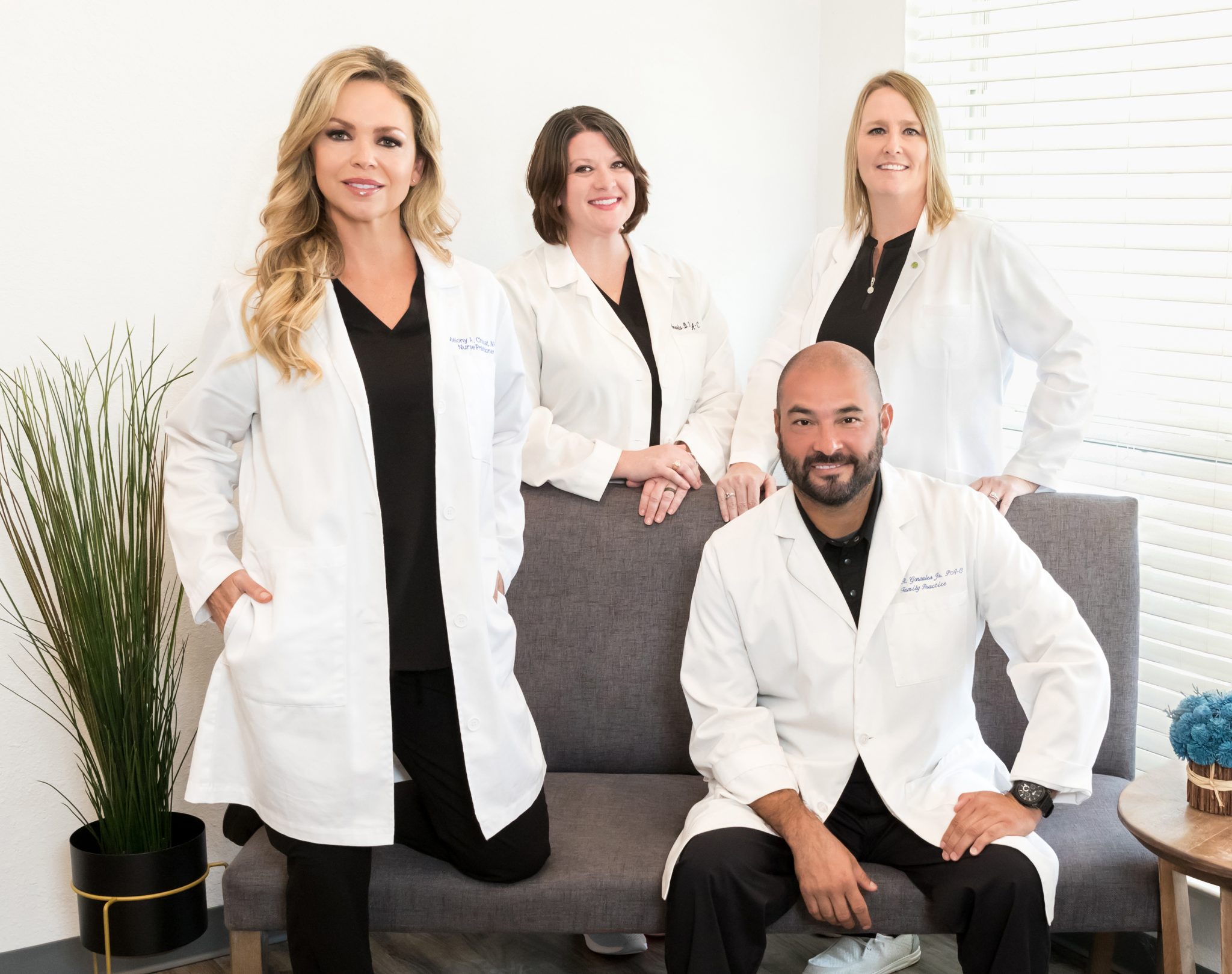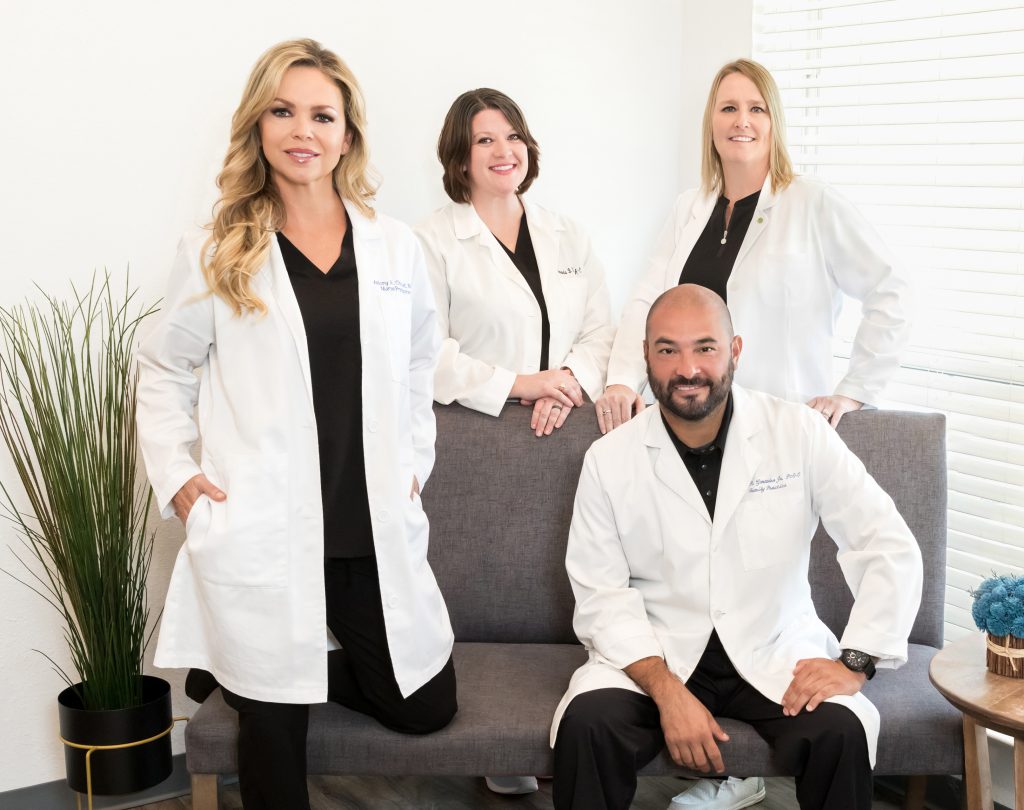 Photo by Lee Ann Baker/LABphotography
---
Taking care of family is something we can all relate to.
The NeuLine Clinic is a family, too. A collection of three clinics in McKinney, Celina, and Allen that work in tandem to provide families in the Dallas Fort-Worth area with exceptional healthcare.
"All of our clinics are intertwined so that patients can be seen in a quick and efficient manner," said Christy Sadler, chief clinical officer. "Our family of healthcare providers can lend their expertise to any location in order to meet the needs of our patients."
The NeuLine Clinic's mission of redefining healthcare includes a staff of primary care physicians, nurse practitioners, internists, neurologists, pain management specialists, wellness coordinators, and medical administrators. The NeuLine Clinic accommodates major insurance plans within their clinical curriculum of services.
New to The NeuLine Clinic
"Healthcare is not just about treating physical health," Sadler said. "The NeuLine Clinic is a complete mind and body assessment of health — brain health, mental health, cardiac care, in-house ultrasounds, and routine physicals and checkups. With our new programs, we are even more focused on treating the entire body, from the inside out."
The 5,000-square-foot McKinney clinic will have a separate suite to house NeuLine Aesthetics, which includes a broad line of aesthetics, as well as a customized weight management program.
"Our injectables, including Botox, Juvederm, Dysport, and Restylane, are administered by nurse practitioners," Sadler said. "Within that same suite, our healthcare team has a three-month weight-loss management system that will be tailored to an individual's health."
Though the two suites — the medical wing and the aesthetics wing — are separate, they are under the umbrella of The NeuLine Clinic's inclusive healthcare structure.
The marriage of the two allows the three clinics to share a patient's overall health picture — bloodwork, caloric intake profiles, their vitals, and other health data is considered in order to create an inside-out, in-depth comprehensive health blueprint.
"We also have various types of IVs within NeuLine Aesthetics," Sadler explained. "Vitamin IVs and skinny shots, a mixture of B vitamins, amino acids and lipotropic agents that help with energy, fat metabolism, and hormone balance."
NeuLine Aesthetics is cash-based, though Sadler said that once patients complete the weight management system, they will receive discounts on injectables and IVs related to the overall aesthetics program.
The Future of Healthcare
The NeuLine Clinic's inclusive services are the future of healthcare. Whole-health is the very definition of wellness. Merging mind and body healthcare services and aesthetics enhances that mind-body connection, crucial to our overall health.
The NeuLine Clinic's mental health services includes a Connected Mind mental health screening tool that identifies six common connected mental health conditions. Then, a one-hour electroencephalogram (EEG) can detect any abnormalities in the brain by measuring brain waves. These two tests aid physicians in determining the best possible plan for a patient's mental well-being.
"We want our patients to know that all three of our NeuLine Clinics are their home for healthcare," said Sadler. "Redefining healthcare means that we provide our patients with a full spectrum of the most advanced tools, programs, and procedures available in healthcare. The partnership between provider and patient establishes trust, and that trust is paramount. We want our patients to feel as if they are part of our family, too —whenever they need us to be."
---
CONTACT
2740 Virginia Pkwy, Suite 100
McKinney, Texas 75071
(214) 414-2880
997 Raintree Circle, Suite 150
Allen, Texas 75013
(972) 346-7700
701 North Preston Road, Suite 200
Celina, Texas 75009
(972) 382-3939
TheNeulineClinic.com
---