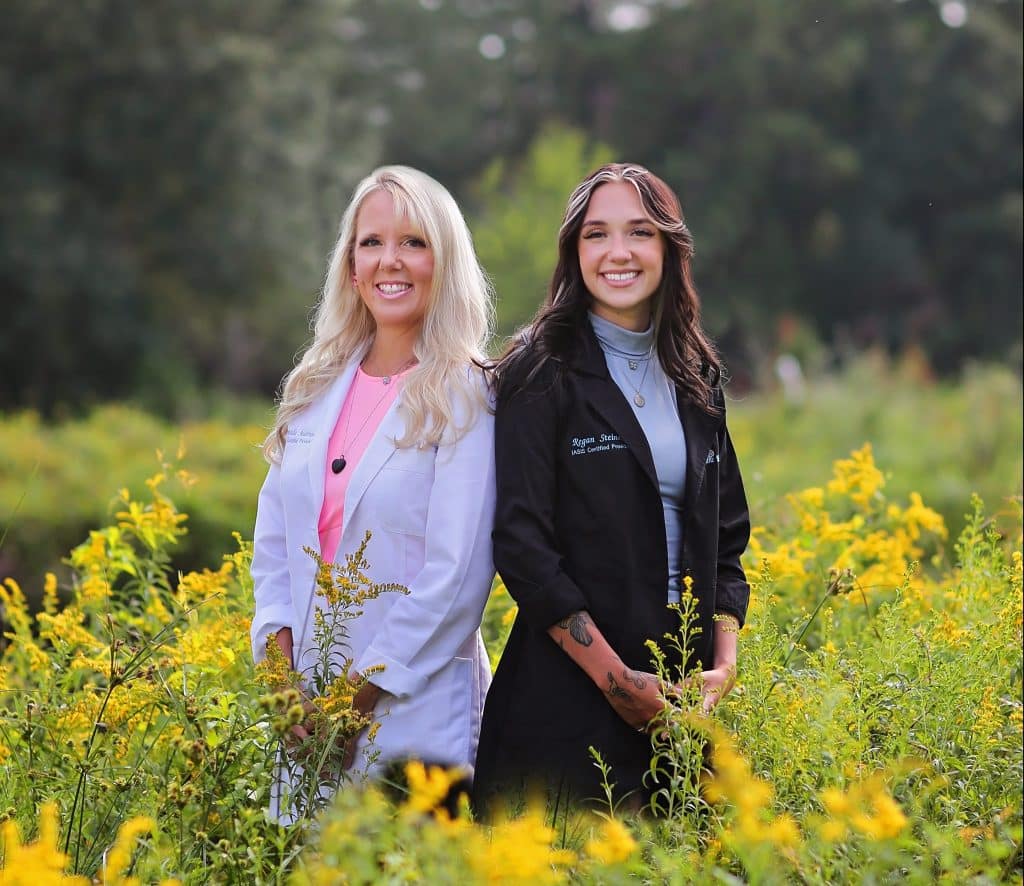 By Annette Brooks | Photos by Karen McConaughey
---
Lee tried everything. He was on antidepressant medication for 20 years which wasn't effective long-term. Individual counseling didn't work very well for him, and although group therapy helped, it wasn't enough. As life slowly became increasingly difficult for Lee, his doctors' solution was to prescribe more pharmaceutical drugs.
About a year ago, Lee hit "rock bottom" and contemplated suicide. "My mind was wrapped around an axle mentally and emotionally, and I couldn't see a way out," he confides. Thankfully, someone in his group therapy recommended IASIS MicroCurrent Neurofeedback, a safe, non-invasive, drug-free solution that helps the brain balance itself. This moment became a major turning point in Lee's life.
"I was skeptical and reluctant to try MicroCurrent Neuromodulation," he says. "I worried it could somehow zap my brain and make me dull or boring." After researching the treatment, he made an appointment with Janelle Martin, LCDC-I, ICP (IASIS Certified Provider), owner and founder of The Mind Connection.
"I thought, 'What do I have to lose?' It's affordable, non-invasive, personalized to the client, and from what I read, it can help," Lee shares.
Lee immediately felt comfortable with Janelle. She explained in detail how IASIS MicroCurrent Neurofeedback works, what it should feel like during and after treatment, and what to expect overall.
"I was surprised how different I felt right after my first treatment session," Lee says. "Driving home, everything looked crisper, clearer, and lighter. I didn't have headaches or any noticeable side effects except for briefly feeling like there was a halo around my head."
Lee underwent weekly treatments for two months, then reduced them to once a month. Now he's on an as-needed maintenance plan, returning to Janelle for an "occasional tune-up" when he feels he needs it.
"MicroCurrent Neurofeedback helped remove pervasive feelings of negativity, and when they do crop up, I can deal with them more positively. It didn't solve all my problems — it's not a silver bullet, but before, I felt I had no way out. This treatment helped me find a way out. Anyone interested should make an appointment with Janelle and try it if it seems right. If it works, it's a great tool that can help improve your mental health."
What is MicroCurrent Neurofeedback (MCN)?
MCN is a drug-free, natural way to rebalance, reorganize, and adjust the brain to help it get out of frozen, stuck, unhealthy brainwave patterns. An analogy is when something goes awry with your computer, and rebooting it restores normal functioning. This is how MCN affects
the brain.
The IASIS MCN technology uses an EEG (electroencephalograph) to measure brainwaves and adds low-intensity pulses of energy through small electrodes affixed to the head. This low-level energy balances the brain and helps it to achieve optimal function. By both monitoring and impacting the brainwaves, MCN provides fast, effective results for people of all ages with fewer sessions than traditional neurofeedback therapy. Within the first few treatments, clients often report improved mental clarity, a sense of calmness, clearer senses, and more restorative sleep.
"IASIS MCN is safe, painless, and relaxing like a spa treatment. The energy is incredibly precise and gentle, only amounting to about three trillionths of a watt," Janelle says.
Janelle has helped so many clients find relief from a variety of conditions, including debilitating migraines. Safe for all ages, her youngest client is a four-year-old on the autism spectrum. "MCN helped calm her thoughts and relaxed the rigid routines in her brain. Within a short time, she opened up, started laughing, and became self-aware."
"I love my job. I get to help people and witness miracles every day."
Brainspotting, Another Way to Heal
Janelle is excited to add Brainspotting to her practice. This powerful, focused treatment method works by identifying, processing and releasing core neurophysiological sources of emotional/body pain, trauma, dissociation and a variety of other challenging symptoms. The method makes use of this natural phenomenon through its use of relevant eye positions.
Regan Steinert, LCDC-I, ICP Joins The Mind Connection
Janelle is thrilled to announce that her daughter, Regan, is joining her in practice. Regan will focus on helping adolescents, teens, and young adults dealing with mental health issues.
"IASIS MCN did wonders for Regan when she was struggling with maintaining her sobriety a few years ago. She was so impressed that she became an addictions counselor and an IASIS Certified Provider and approached me about joining The Mind Connection," Janelle says. "Regan's a great addition and is someone who can directly relate to what many of our clients are going through."
Meet Janelle Martin, LCDC-1, IASIS Certified Provider
When Janelle attended a presentation on MicroCurrent Neurofeedback at a conference in Dallas years ago, she found her next calling in life. Determined to "heal brains," she completed intensive MCN training, became an IASIS Certified Provider, and is now offering treatment at Cypress Therapy and Counseling. Today, Janelle's an independent provider with her own practice under the Cypress Therapy umbrella. A licensed chemical dependency counselor, she offers counseling and Brainspotting in addition to IASIS MCN. She's been actively involved in the recovery community in the Greater Houston area since 2019 and facilitates weekly PAL (Parents of Addicted Loved Ones) meetings at Cypress Therapy & Counseling.
MicroCurrent Neurofeedback can help with:
ADD/ADHD

Addiction

Anxiety

Autism Spectrum Disorder

Cancer

Chronic Fatigue

Dementia

Depression

Eating Disorders

Epilepsy

Fibromyalgia

Headaches

Insomnia

Lyme Disease

Memory Disorders

Migraines

Parkinson's Disease

Post-Traumatic Stress Disorder

Smoking Cessation

Stroke

Traumatic Brain Injury
Let Janelle and Regan help make your life better through surprisingly affordable IASIS MicroCurrent Neurofeedback. They also offer addiction counseling and Brainspotting. Call (832) 492-8518 or email Janelle.mindconnection@gmail.com to schedule your appointment today.
---
CONTACT
17774 Cypress Rosehill Road, Suite 400
(Inside the Cypress Therapy & Counseling Office)
Cypress, Texas 77429
(832) 492-8518
MindConnection.org
---