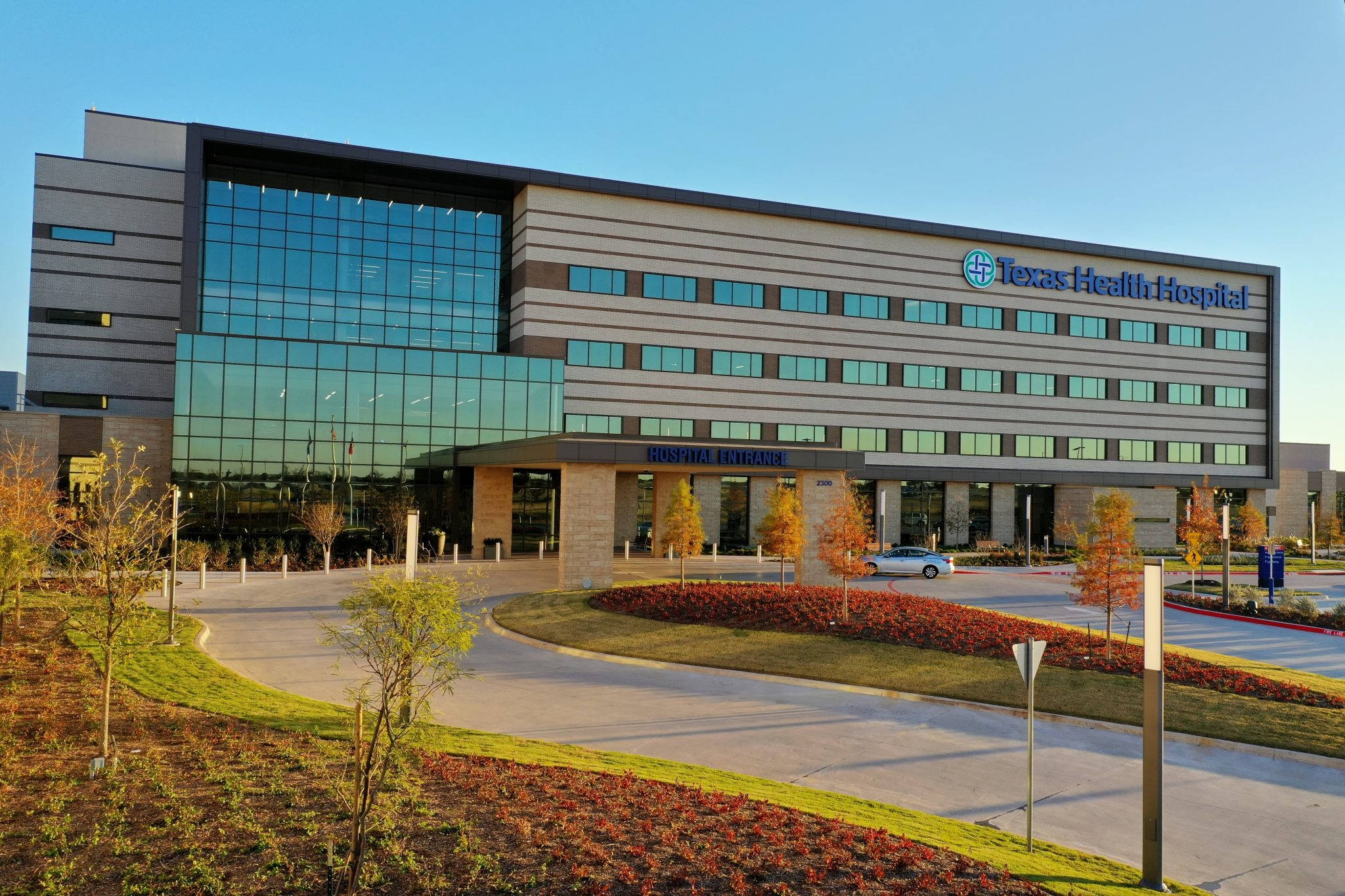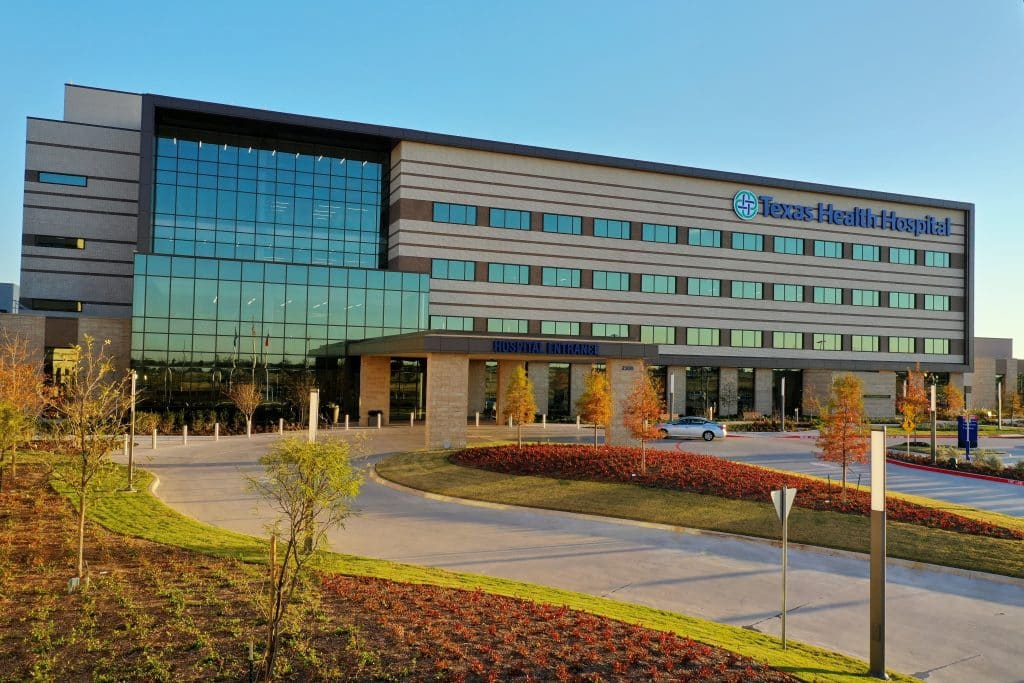 ---
The year 2020 was a chaotic time to work in healthcare in any capacity, let alone open a new medical facility. Yet, that's exactly what happened in Mansfield, Texas with the opening of Texas Health Mansfield. During the first 18 months of operation, the hospital and its caregivers were called into action during three COVID surges, a historic winter storm, and a national shortage of healthcare workers.
Through it all, they pulled together to overcome each new challenge as it arose. In fact, the unprecedented conditions of the past two years have brought the doctors, staff, and management of Texas Health Mansfield together as a family making them stronger than ever before. This overcoming mindset is a result of the culture that's been fostered within the hospital, a culture founded on three pillars:
Care for each other

Care for the patient

Care for the business.
With these three principles at its core this healthcare facility focuses on the whole person: body, mind, and spirit.
Communication and Access to Care
Let's face it. Hospital experiences can be stressful, confusing, and vulnerable for patients and their families. Hospitalization can leave patients feeling lost, especially if they don't understand their plan of care. Texas Health Mansfield takes a consumer-focused and multi-disciplinary approach to patient care. They place communication between healthcare workers and patients at their core. This commitment has garnered recognition for Texas Health Mansfield as the top hospital in their market. Obtaining outstanding reviews is no easy feat. The growing list of five-star patient reviews speaks volumes about the high-quality care that is the standard at Texas Health Mansfield.
Designated Trauma IV Emergency Facility
With a focus on offering quality healthcare to Mansfield and the surrounding communities, Texas Health Mansfield has successfully evaluated and expanded its available services. The facility earned a designated trauma IV emergency status, making them well equipped to care for you and your loved ones during unexpected emergencies. When it comes to their littlest patients, they're proud to be able to treat and discharge more than 97% of pediatric patients, with the remaining three percent receiving exceptional care at nearby children's hospitals.
Comprehensive Orthopedic Services
Texas Health Mansfield has also launched The Orthopedic Alliance. After recognizing a need in the Mansfield area for comprehensive orthopedic services, the THM team assembled a one-stop shop offering a full menu of orthopedic services. In partnership with nearby independent practices, Texas Health Mansfield offers patients easy access to orthopedic care through multiple physician offices.
Whether you're in need of a new physician, lab work, physical therapy, imaging services, surgery, or wellness education, Texas Health Mansfield can help you access care quickly within a 10-minute drive. You'll also have access to a nurse navigator to make care more streamline and accessible. A personal nurse navigator is available to guide patients through every step of their health care journey, from scheduling appointments to providing updates, to explaining lab results and answering follow-up questions.
Quality Heart Care
This summer, Texas Health Mansfield launched their heart attack program offering access to a 24/7 cath lab for high-acuity patients suffering from a STEMI (ST Elevated Myocardial Infarction). In a continued effort to expand clinical services, their quality team is actively working on pursuing a primary stroke certification which is estimated to launch in 2023. When it comes to accomplishing their goals, they say working with highly experienced physicians and nurses whose primary focus is to deliver only the best care has been an incredible blessing.
Here for the Mansfield Community
At their core, Texas Health Mansfield is committed to supporting their community. Their mission to Extend the Healing Ministry of Christ travels far beyond their hospital walls. Before breaking ground on the construction of their facility, President and CEO Kenneth Rose prioritized building lasting relationships with the community. As a result, Texas Health Mansfield has initiated a volunteer program where team members volunteer at local nonprofit organizations each quarter. Team members in every department have up to four volunteer hours available each year, meaning in both clinical and nonclinical settings, the team has equal opportunities to give back to the community. With nearly 800 hours volunteered, team members have "paid it forward" at the Mansfield Mission Center, Harvesting in Mansfield Center, Mansfield Activities Center Senior Citizen Program, and Manna House in Midlothian.
It's All About Care
It's an honor for Texas Health Mansfield to serve Mansfield and the surrounding communities. Opening amidst many challenges, they have been blessed with the opportunity to support the growth right outside their hospital walls. This organization thrives on caring for their team, caring for their patients, and caring for their growing business. Everything their team does revolves around providing every patient with exceptional care of the whole person, not just their illness or symptoms. Treating others as they would their loved ones is truly what they do best. Patients can always count on Texas Health Mansfield's team to be humbly at their service.
Texas Health Hospital Mansfield is happy to offer the Greater Mansfield community:
Digestive Health

Emergency Care

General Surgery

Cardiovascular Services

Imaging Services

On-Site Lab Work

Orthopedics

Women's Health

Physical Therapy
Take health into your own hands with the AdventHealth app. With one handy download you can:
View Lab Results

Pay Bills

Message Your Care Team

Schedule Appointments

Access Urgent Care Video Visits

Access Health Records
Texas Health Mansfield is making it easier to obtain non-life-threatening emergency care with InQuickER.
Schedule an emergency room visit online at TexasHealthMansfield.org.

Wait in the comfort of home.

Arrive at your projected treatment time.
---
CONTACT
2300 Lone Star Road
Mansfield, Texas 76063
(682) 341-5000
TexasHealthMansfield.org
---