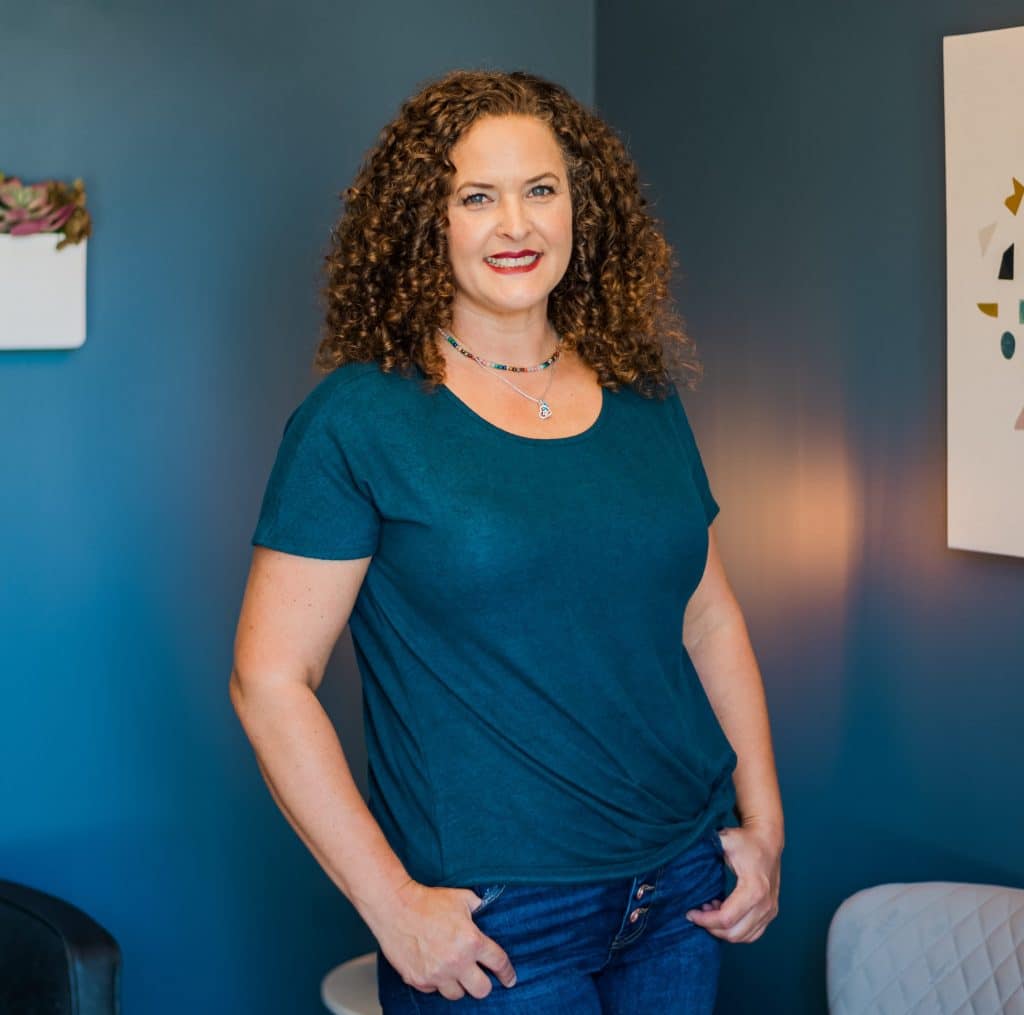 Photo by The Teal Album
---
When one thinks of calming the mind and soothing the spirit, a massage should be on the list. A trained massage therapist can rebalance the nervous system and improve blood circulation, which benefits overall health and wellness.
Research shows that stress is bad for your mental and physical heath. Massage can reduce stress. Massage therapy, another component of wellness, is healing, holistic and non-invasive.
Anna Baker, LMT, MMP, MI
"I've always used massage therapy," said Anna Baker. "I've dealt with odd health issues that traditional medicine struggled to identify. Massage therapy not only provided me with relief, but it's been very beneficial to my overall health."
Baker, owner of Rockwall Medical Massage, established her business in 2013. She parlayed her expertise of personal and professional experience into one of Rockwall's most successful practices in the fields of both wellness and medical massage.
"My team of 14 specialists and I are geeks when it comes to massage therapy," she explained. "We have specialized training in different modalities, an in-depth understanding of different pathological processes in the body and how massage affects those processes."
Pathological processes, such as inflammation, cellular stress, and trauma, can be helped through medical massage. Baker has studied several modalities, but her specialty is in lymphatic drainage and complex medical histories. Medical issues and surgical procedures can interrupt how the lymphatic system, how our body removes fluids, works.
"Lymphatic massage improves surgical outcomes by up to 50 percent," said Baker. "We collaborate with physicians, plastic surgeons, and chiropractors who refer their patients to us. Surgery and procedures can injure small lymphatic vessels and disrupt lymphatic flow. The lymphatic drainage therapy we perform for these patients assists in the redirection of those fluids to normal lymphatic pathways. A patient's swelling, pain, and immune system response is vastly improved when the lymphatic system is working as it should."
Massage and More
Each licensed massage therapist at Rockwall Medical Massage has certifications in general wellness massage that include trigger point therapy and myofascial release. Some therapists have pursued additional training and are practitioners of Bowenwork Therapy, CranioSacral Therapy, Cupping, Gua Sha, Lymphatic Drainage Therapy, Orthopedic Massage, and Visceral Manipulation.
"Many of our patients are runners, cyclists, and student athletes," Baker said. "In addition to our specific medical massages, we use BEMER therapy and far infrared sauna technology. These devices and technologies help enhance blood flow, cardiac function, physical function, and much more. Applying infrared light to the body causes cells to charge with their own energy, which helps the body detoxify more efficiently and regenerate at the cellular level."
Many patients schedule wellness, relaxation, and medical massages every 2-6 weeks. "Our patient's intake includes a detailed account of her or his medical history," said Baker. "I personally try to get on the table every two weeks. Massages are so beneficial to overall health. There are great massage places in the Rockwall area. We love being a part of the Rockwall massage community and being able to help clients maximize their wellness."
---
CONTACT
1221 Arista Drive, Suite 200
Rockwall, Texas 75032
(214) 686-3650
RockwallMedicalMassage.com
---