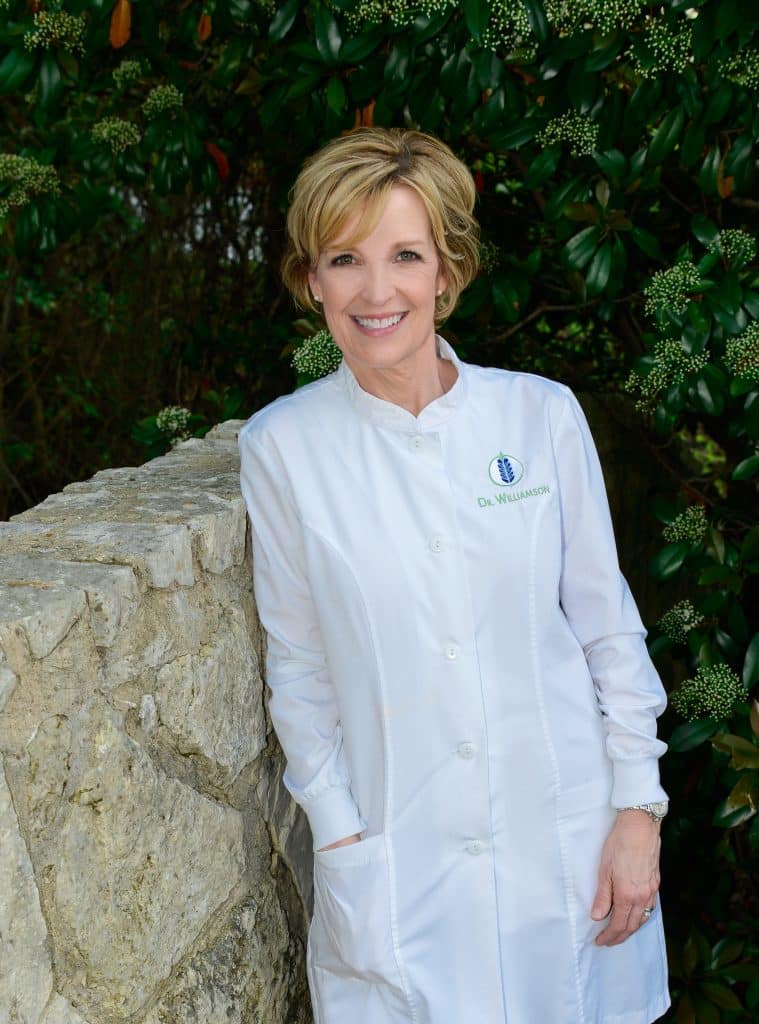 By Meredith Knight
---
If you're a fan of true-crime programming, you know how forensic analysis is being used to unravel mysteries and help identify crime victims and perpetrators. The men and women behind this science aid investigators and bring closure to grieving families, not only after a violent crime but following natural and man-made disasters and accidents. We have one such hero right here in Rockwall!
As if her booming family dental practice did not keep her busy enough, local dentist Dr. Karen Williamson, has been spending nights and weekends working toward board certification in dental forensics (also called forensic odontology).
"It's something I've had in the back of my mind since becoming a dentist," she said. "Often, families are waiting to know what happened to their missing loved one, and DNA analysis can be cost-prohibitive. It's extremely rewarding to be able to identify their loved one through forensic dentistry and offer these families some form of closure."
Dr. Williamson dedicated one weekend a month to a forensic fellowship through the University of Tennessee, graduating in 2021. Now she's soldiering on toward her board certification and assisting Dr. Kathleen Kasper, the only board-certified forensic dentist serving Tarrant, Dallas, and Collin Counties. "I'm happy to take some of the pressure off Dr. Kasper and would eventually like to serve on a DMORT team, helping identify victims after natural disasters."
This is just the latest way Dr. Williamson has found to serve those around her. Over the past 30 years, she has provided general, restorative, and cosmetic dentistry to the families of Rockwall and beyond with an emphasis on incorporating the latest and best technology into her practice. This has meant well over 200 hours of continuing education each year.
"By offering my patients access to advanced dental technology, I'm able to offer them safer, more comfortable, and more precise treatment," Dr. Williamson said. "Results are highly accurate, and recovery time is shorter with these advanced technologies."
One of those technologies is the latest 3D scanner, which can capture precise images over time and document changes to tooth structure or gum recession. "It also allows patients to see everything I see in their mouth, even the backs of their teeth," Dr. Williamson said.
"We're the only practice in this area with an advanced acoustic diagnostic pharyngometer and rhinometer, which uses acoustic-reflection to accurately map the size, structure, and collapsibility of the oral and nasal airway," Dr. Williamson said. "This allows me to design the right sleep apnea appliance from the beginning, rather than through trial and error."
Dr. Williamson also offers CEREC same-day crowns, Bioclear dental bonding, laser dentistry, orofacial myology, periodontics, tooth extraction, and a full menu of cosmetic dentistry options. Find out more at KarenWilliamsonDDS.com
Did You Know?
Bite-mark analysis performed by a forensic dentist helped convict serial killer Ted Bundy, who left bite marks on some of his victims.
Although he's primarily known as the silversmith who indulged in a little nocturnal horse riding, Paul Revere was also a practicing dentist who performed the first documented case of forensic dental identification in America.
---
CONTACT
560 West Ralph Hall Parkway, Suite 104
Rockwall, Texas 75032
(469) 402-0024
KarenWilliamsonDDS.com
---