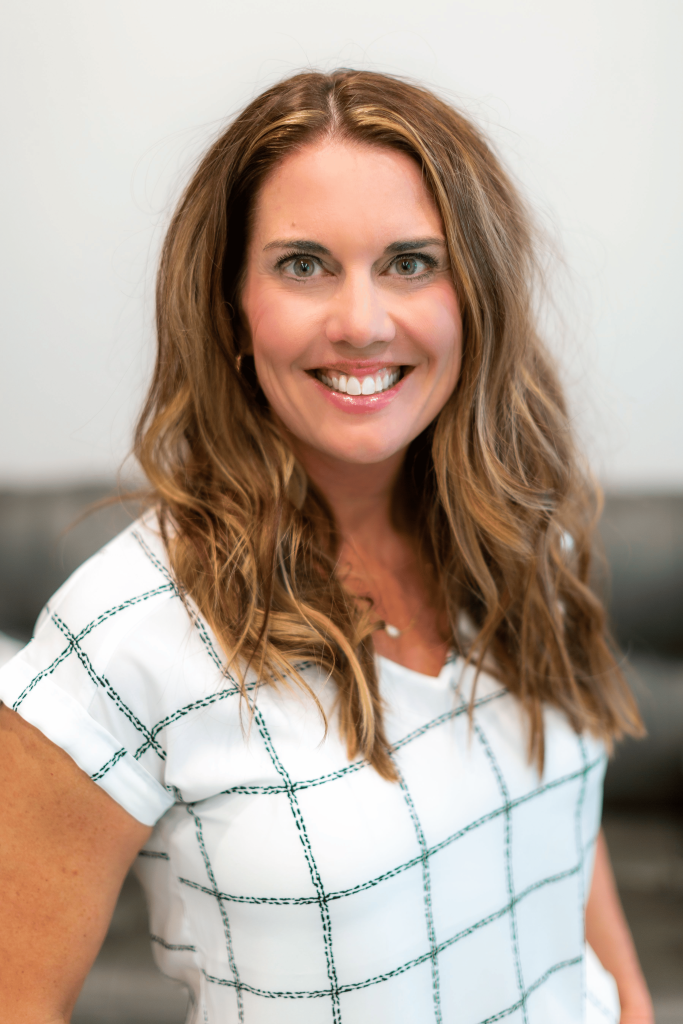 By Melissa Gautier
---
If you haven't felt like yourself lately, a visit to Dr. Kylie Bunner APRN, FNP-C at the Institute for Hormonal Balance in Prosper may be the answer to getting back on track and enjoying life again. Kylie is an expert when it comes to improving health through bioidentical hormone replacement therapy (BHRT). She has focused her interests and studies on the relationship hormones play in physical health since 2012. She finds joy in educating and helping others relieve associated symptoms by offering BHRT management and IV infusion therapies.
Kylie sees many patients who have been told by previous doctors they have normal labs, but they might not have had particular blood tests done that could indicate otherwise. Before visiting her office, Kylie does a comprehensive review by ordering specific blood tests — CBC, metabolic panel, and full thyroid blood panel — that could reveal discrepancies in hormone function.
"Many people don't know that thyroid management is an important piece of the hormone puzzle," Kylie explains. Thyroid is involved in multiple aspects of health, including metabolism, temperature regulation, mood, and cardiac function.
Symptoms including fatigue, weight gain, poor sleep, joint pain, brain fog, mood instability, low libido, hair loss, and menopause can indicate a hormone imbalance in women. Men routinely have similar complaints including loss of muscle mass.
Benefits of Bioidentical Hormones
BHRT's numerous benefits include a balanced mood, improved sleep, reduced brain fog, decreased hot flashes, decreased vaginal dryness, increased stamina and energy, increased muscle mass, decreased fat mass, increased libido, heart protection, bone protection, brain protection, and enhanced sexual response and desire. Hormone optimization is gradual over the course of several weeks. After the initial treatment, patients are tested again in 4-6 weeks.
"There's a lot of data supporting BHRT in chronic disease management," Kylie says. The dosage is tailored to the individual patient's needs and administered through creams, patches, pills, or compounded pellets. On average, pellet therapy is initiated every 3-4 months in women and 4-5 months in men. Multiple different IV infusions are offered to complement BHRT, including the "Myers Cocktail" for a general wellness boost.
Kylie has been a nurse practitioner for the past 14 years and began hormone-therapy training in 2011. She earned a Master of Science and completed the family nurse practitioner program at Texas Woman's University. She earned her Doctor of Nursing Practice from the University of Alabama in 2019 and is board certified by the American Academy of Nurse Practitioners. She is also a board member for the Tuman Breast
Cancer Foundation.
A Prosper resident since 2013, Kylie and her husband, Eric, have been married for 17 years and have three children, all active in sports. Avid boaters, their family enjoys spending time on the lake.
Bioidentical Hormone Replacement Therapies

IV Therapies

Thyroid Management

Hormone Management
---
CONTACT
202 South Colman Street, Suite 100-5
Prosper, Texas 75078
(972) 467-7474
Donovitz.com
---