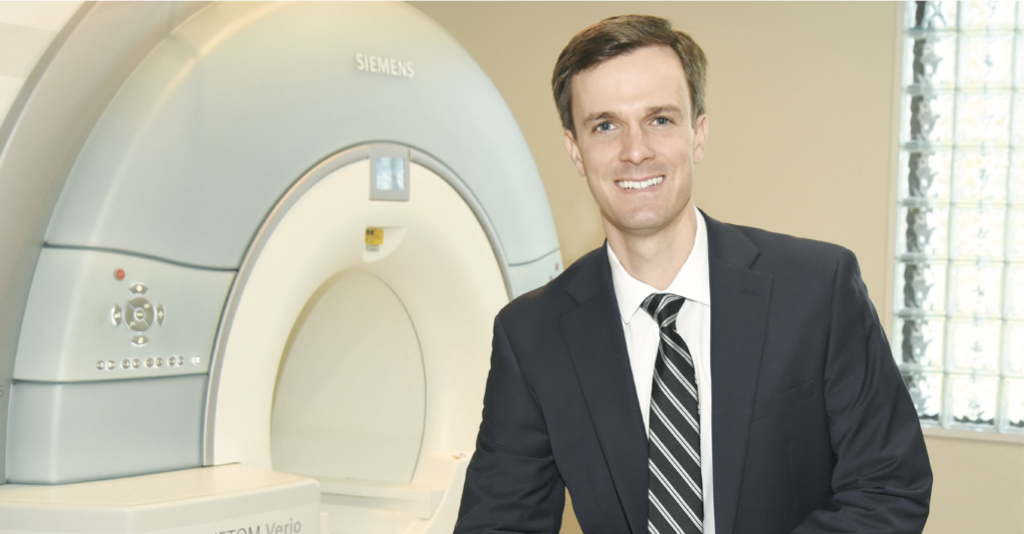 By Melissa Gautier | Photos by Lake Pointe Photography
---
The successful diagnosis and treatment of patients is largely determined by innovative technologies. If and when your physician orders specialized images for you or your family, you want a highly-regarded facility with the most advanced technology and equipment to perform those services. No need to drive across the lake to find quality, professional imaging services. Hunt Regional Open Imaging of Rockwall provides convenient, comprehensive imaging in a comfortable, pleasant environment. At HROIR, access to the latest equipment, training, and technology allows every patient to be certain they're receiving unsurpassed imaging and services delivered in the safest, most comfortable patient-centric manner available.
New High-tech MRI Added
MRI makes it possible to detect certain types of tissue. A patient's future health can depend on the quality, clarity, and detail of an image. Important findings can lead to early detection and treatment of disease. HROIR is proud to announce the acquisition of Siemens' newest 3T MRI, the MAGNETOM Lumina.
This powerful, full-body MRI scanner is able to provide the most accurate results of any MRI and offers higher resolution scans with crystal-clear image quality. It's twice as powerful as a standard MRI, allowing healthcare providers and expert radiologists to analyze images and accurately diagnose medical conditions and concerns. The speed of the 3T magnet permits exams to be completed up to 50 percent faster than other MRI scanners – a welcome benefit for anxious, claustrophobic, or elderly patients.
Patients' Comfort at the Forefront
Advanced technology and imaging equipment translate to improved patient comfort and outcomes. Normally during an MRI, patients can hear intermittent thumping sounds produced by the magnetic field at work. The MAGNETOM Lumina MRI's noise-cancellation solution and immersive audio experience enhance the exam procedure, further eliminating outside noise, while fostering relaxation and comfort. Additionally, unique technology allows the scanner to adapt to every body type, accommodating patients up to 550 pounds. This ultra-modern MRI also provides motion correction, compensating for a patient's potential movement during the scan. Fewer delays and retakes are the resulting advantages.
Extended Hours
To further accommodate patients' and physicians' busy schedules, HROI of Rockwall offers the following outpatient diagnostic services from 7:00 AM to 9:00 PM Monday to Friday and after-hours by appointment:
Please note that studies requiring contrast and general, vascular, and obstetrical ultrasound will be performed between 8:00 AM and 5:00 PM Monday to Friday.
HROIR recently extended their Saturday hours from 8:00 AM to 5:00 PM. Limited diagnostic services offered on Saturdays include:
Non-contrast CT

Non-contrast MRI

Digital X-rays
Thomas, Saadeh, MD is a fellowship-trained and board-certified radiologist that is on site to perform minimally invasive image-guided procedures, monitor contrast injections, read exams and provide consultations with patients and healthcare providers.
Same-day appointments and results are available for all modalities. Instant digital image availability and viewing capabilities allow healthcare providers easy access to images and reports anytime, anywhere with smartphones or other web-enabled devices.
---
CONTACT
909 Rockwall Parkway
Rockwall, Texas 75032
(469) 698-0045
HuntRegional.org
---