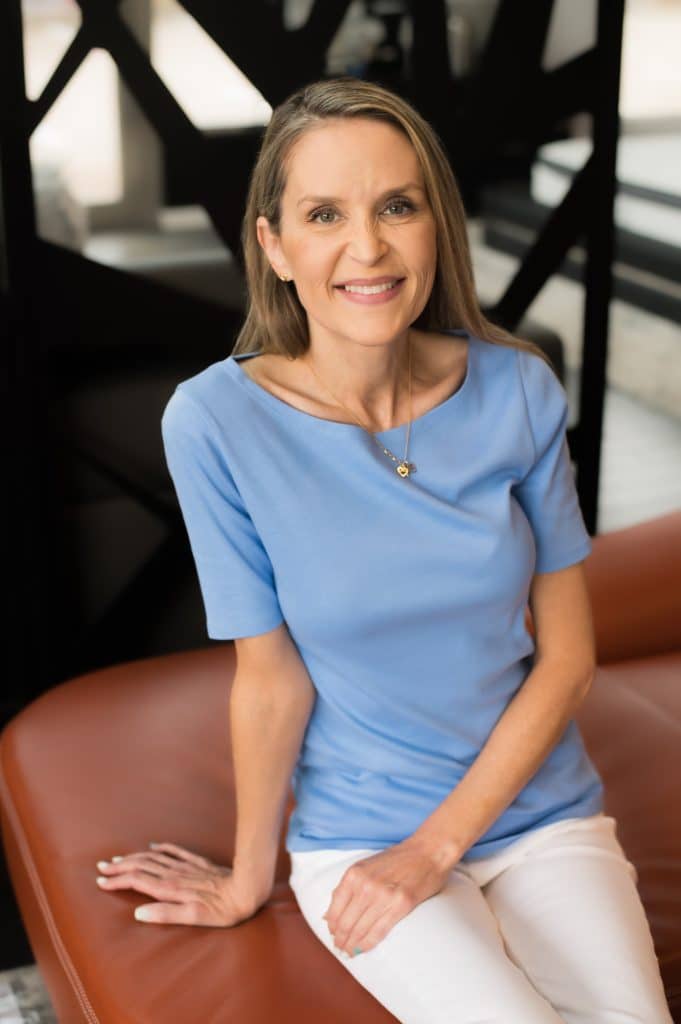 By Brigitte Surette | Photo by MorningWatchPhoto.com
---
If someone told you one of their favorite memories as a child was having extensive dental work and orthodontic treatments, you may wonder why.
"I loved everything about having work done on my teeth," said Dr. Laurie Parks of GoaLine Orthodontics. "I'm not sure why. I just thought it was cool and fascinating. I knew I wanted to go into this field when I was a little girl, and after my braces, I knew I wanted to go into orthodontics."
Parks' love of the profession translates to the energetic, fun vibe in her practice. She and her staff provide patients, from children to adults, a customized experience. The boutique practice uses the most technologically advanced procedures to give patients a brilliant smile.
Parks has been an orthodontist since 2005. With a doctorate in dental surgery and a Master of Science in oral biology, she and her staff are continually educating themselves on the most advanced technologies, methodologies, and materials.
"GoaLine" is a take on a sports mentality with a focus on fun and teamwork. "I am terrible at sports," Parks revealed. "But I love the concept of having a team mentality with my patients and staff. I love encouraging other people and seeing them succeed. To me, this applies to orthodontics as well. Having a goal, working together, and having a great outcome."
A New Office
GoaLine Orthodontics is moving into a new office, just a couple of doors down from their present location.
"I'm excited about the new office," she said. "It will be a cool, modern design with our colors of navy blue and orange against a backdrop of white and gray. With our new technology, it will create an even better environment for our patients — all within a contemporary environment that caters to their needs, even more."
New Technology
Parks has embraced the future of orthodontics by implementing the latest and greatest in the industry. Digital impressions of a patient's teeth are used instead of trays, and a 3D printer works in tandem with a scanner for fabricating retainers out of thermoplastic material. Digital indirect bonding creates an exact replica of a patient's mouth and teeth, resulting in flawless positioning of brackets and braces.
Their newest technology, BRIUS, touted as "not braces, not aligners," but "independent movers," allows teeth to move independently as well as simultaneously. The biomechanical approach to straightening teeth connects each tooth to a firm bar and is tailored to produce the most optimal results.
"These lingual braces go behind the teeth," Parks explained. "Taking the place of metal traditional braces, they aren't bulky, and they usually have shorter treatment times. They are invisible and they are easier to clean since there aren't any wires."
In addition, BRIUS requires far less office visits since there aren't adjustments as there are with traditional braces.
"We are so excited about our new office and bringing our patients even more advancements in technology to give them better, brighter smiles with less time in a relaxed setting," Parks said. "Orthodontics has advanced so much since I was a child. We want our patients to walk in feeling good and leave feeling even better."
---
CONTACT
9191 Kyser Way, Suite 405
Frisco, Texas 75033
(972) 712-2700
GoaLineOrtho.com
---