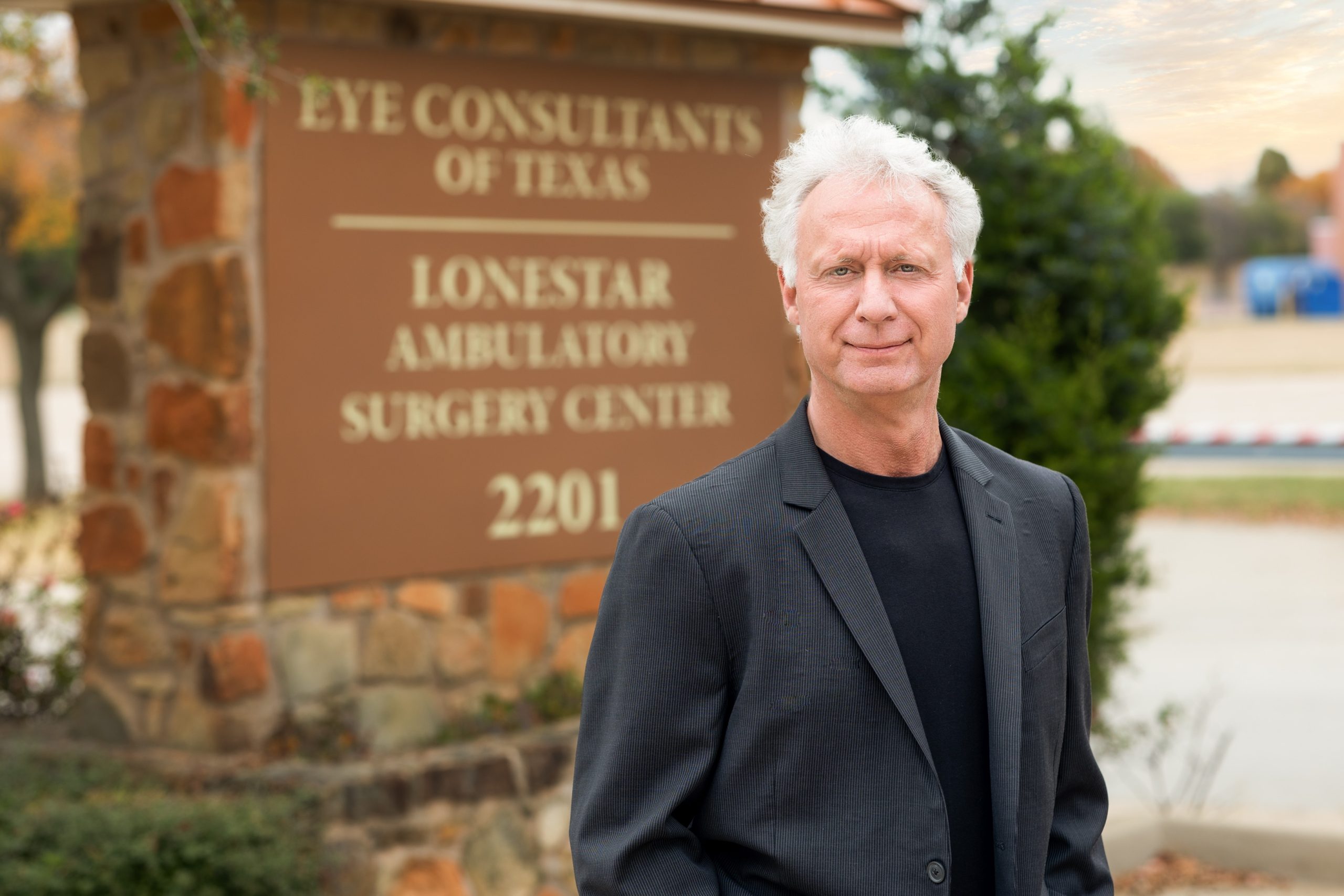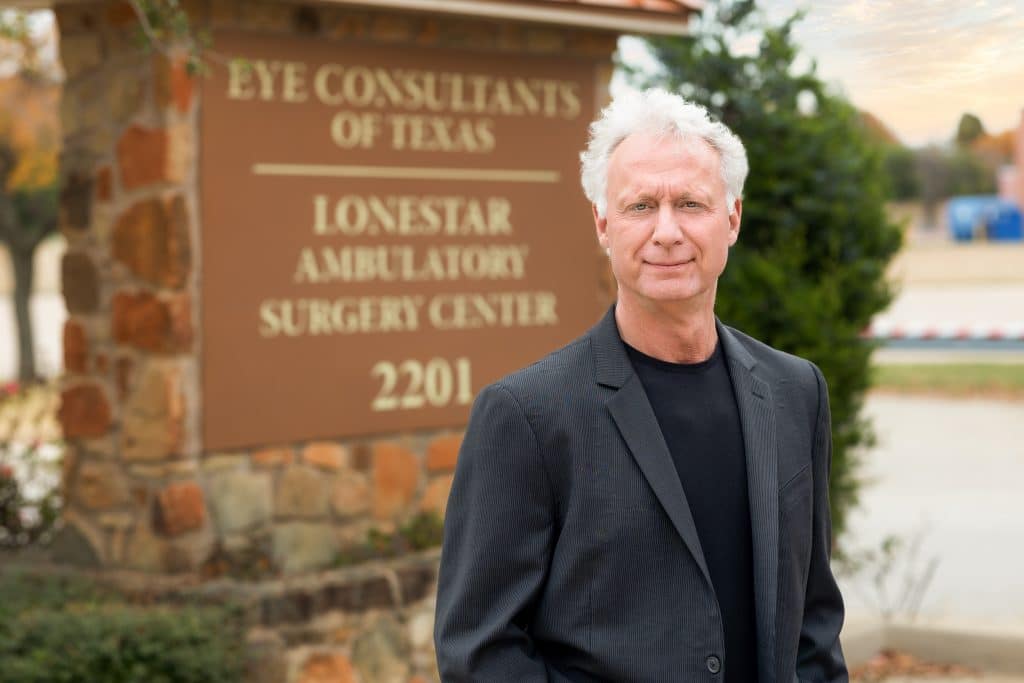 ---
Our eyes are widely considered the most important organ to the human senses. Most of the information we absorb from those five senses is through sight.
When it comes to eye health, Phillips Kirk Labor, MD has one simple suggestion: "Keep routine eye exams on your schedule. These can make a tremendous difference in how you see the world, and to your overall health."
Dr. Labor has been helping patients see the world more clearly for more than 30 years. He is regarded as one of DFW's top LASIK and cataract surgeons as well as one of the country's most innovative intraocular lens (IOL) implant specialists.
Long before he opened his practice in 2002, Dr. Labor made a firm commitment to continually offer his patients the most innovative technology available. Going by his track record, he has held true to that commitment.
He was the first DFW eye surgeon to implant the RxSight® Light Adjustable Lens, the only IOL that allows customization after cataract surgery. "In effect, the patient can 'test drive' their visual outcome. We can then adjust the vision without additional surgery, thereby greatly improving visual accuracy with results similar to what we see after LASIK," he said.
He was also the first surgeon in North America to implant the RayOne EMV IOL. Developed by Rayner, which produced the world's first IOL in 1949, this lens has revolutionized visual results for patients who desire True Monovision ("Blended Vision").
In 2013, he recognized a crucial need to do more for patients suffering from Dry Eye Disease and opened Dry Eye Institutes of America™ (DEIA), a specialty clinic within Eye Consultants of Texas.
"Before DEIA, the prevailing dry eye treatment was simply over-the-counter eyedrops, and specialty clinics for this often-chronic condition that affects millions were few and far between," Dr. Labor said. "The industry as a whole has changed its views, and we now have greatly advanced dry eye technology and treatments that we utilize to the fullest."
DEIA is staffed with specialists Dr. Fariba Parmer, lead clinician, and Dr. Jimmy Tran, offering some of the most sophisticated diagnostics in the Metroplex. "There's no cure for dry eyes as of yet," Dr. Labor added. "But we can help manage symptoms long-term and customize a treatment regimen to each patient's unique condition."
Eye Consultants of Texas was carefully planned as a one-stop facility, including the fully state-of-the-art LoneStar Ambulatory Surgery Center, allowing everything to be performed at one location — exams, testing, LASIK, cataract and other surgeries, and treatments for conditions including glaucoma and diabetic retinopathy.
Dr. Labor is quick to point out that offering such advanced eyecare doesn't complete the picture. "Technology allows us to continually deliver the most accurate surgical results, more safely and effectively. Yet we also have to earn each patient's trust and make them feel comfortable for choosing us. It's of paramount importance that we treat patients well and do all we can to give them the outcome they desire."
---
CONTACT
2201 Westgate Plaza
Grapevine, Texas 76051
(817) 410-2030
Eyectexas.com
---