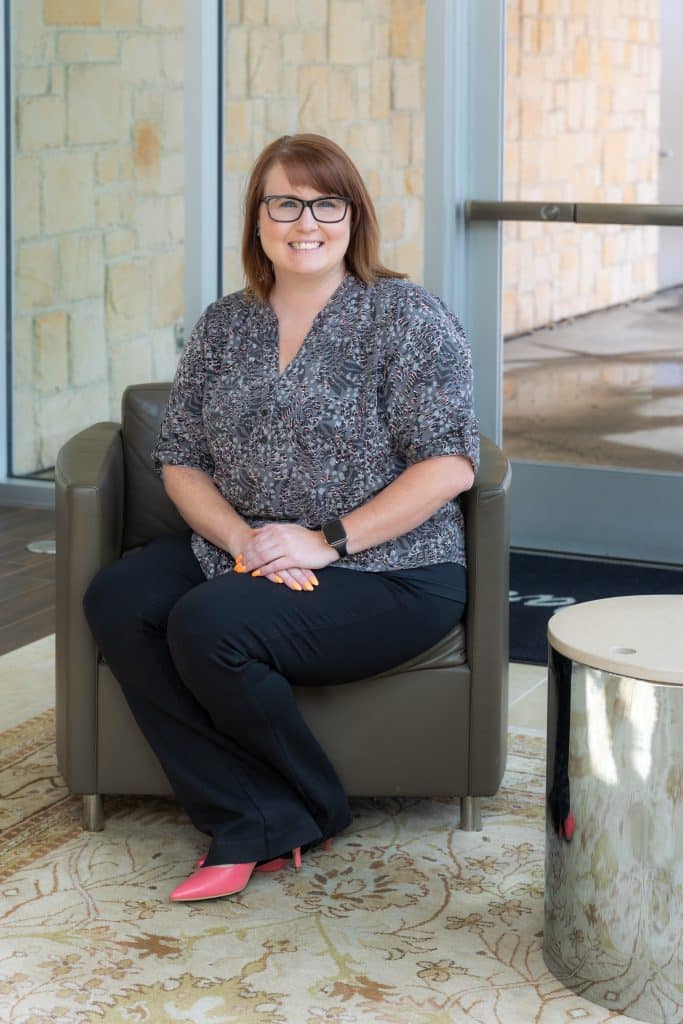 By Annette Brooks | Photo by Kenny Richard Photography
---
Are you or a loved one struggling with anxiety, depression, substance abuse, an eating disorder, self-harm, grief, loss, or trauma and wondering where to turn? Award-winning Connections Wellness Group is here to help. Serving Texas since 2018, Connections Wellness Group sets the bar for life-enhancing, personalized, cost-effective mental health solutions.
New Rockwall Location Opens
Connections Wellness Group has been adding locations throughout the Metroplex to help meet the increasing demand for comprehensive mental health services. Recently opening a new 6,500-square-foot facility at 1005 West Ralph Hall Parkway, the practice brings its innovative, integrated treatment model to the Greater Rockwall community.
The dynamic team of mental health professionals in the Rockwall office consists of licensed therapists, psychiatrists, nurse practitioners, a teacher, and a care coordinator. The location includes five group rooms, five private practice rooms, a lounge area, and a kids' cool-down area.
"We saw a significant need for mental health and wellness services in Rockwall with people being placed on waitlists before getting the help they need. Our new office provides more access to much-needed services, and we proudly offer same-day appointments," says Group Executive Director Shanna Dugan, MS, LPC, LCDC, BBA.
Multiple Levels of Care from Professional, Caring Providers
The new Rockwall office provides individual, group, and family therapy and counseling by licensed therapists for youth and adults, as well as psychiatry and medication management, all under one roof. The therapists and psychiatrists collaborate to create customized treatment plans designed to best meet each client's unique needs.
"We offer a holistic approach to mental health and wellness. Art therapy is incorporated into our programs, and we'll soon add music therapy and nutritional services," Shanna explains.
Connections Wellness Group in Rockwall also offers onsite IOP (intensive outpatient program) and PHP (partial hospitalization program) structured group programs for youth and adults. Complimentary private transportation to and from youth IOP and PHP programs is available within a 20 to 25-mile range.
Adolescent groups include two hours of education a day provided by a licensed teacher, so students continue to earn school credits while they participate in the program. Shanna adds, "We meet with school counselors in person, closely coordinate classwork with the school, and review the student's discharge plan with them to help ensure a seamless transition back into the school setting."
Please call (469) 545-0160 for more detailed information about these innovative IOP and PHP group programs.
Start on Your Journey to Wellness and Recovery
Call today to schedule a complimentary screening. Connections Wellness Group is in-network with all major insurance companies and Tricare. The practice has locations run by licensed health professionals in Rockwall, Arlington, Denton, Flower Mound, Frisco, Keller, Mansfield, McKinney, Plano, Prosper, Southlake, and Willow Park. Visit ConnectionsWellnessGroup.com for more information.
Therapy and counseling

Psychiatry

Medication management

Youth PHP and IOP – ages 13 to 18

Adult PHP and IOP – ages 18 and Up

Telehealth mental health services

Same-day appointments available
---
CONTACT
1005 West Ralph Hall Parkway, Suite 201
Rockwall, Texas 75032
(469) 545-0160
ConnectionsWellnessGroup.com/rockwall
---