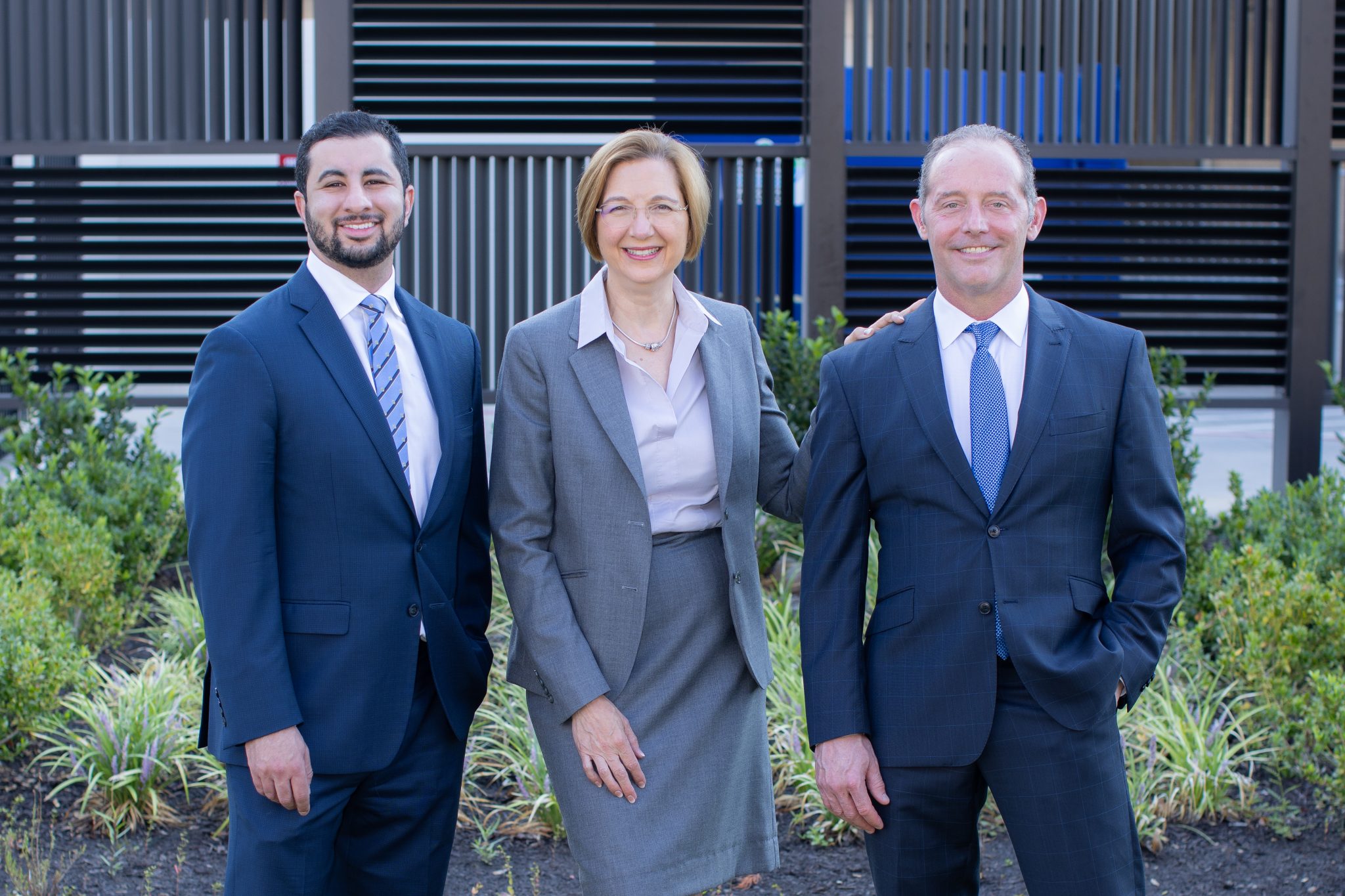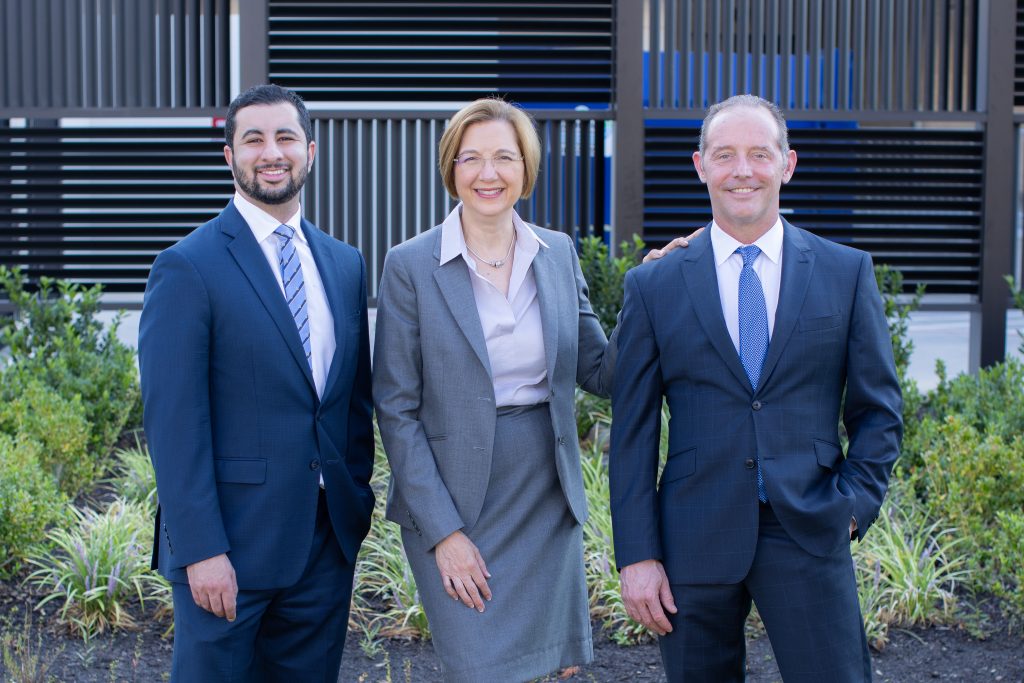 By Annette Brooks | Photos by Karen Gnepper Photograpy
---
What does Baylor Scott & White Medical Center – Irving signify to you and your family? The hospital's modern façade and gleaming architectural glass atrium (The Point) are impressive, but there's much more to Baylor Scott & White – Irving than meets the eye. Inside, a dedicated team stands ready when you need them, working selflessly to bring health, hope, and healing to the community.
Dynamic Leadership
Seamlessly delivering advanced medicine and quality care requires continual assessment, improvement, and innovation, and the hospital's hands-on leadership team plays a vital role.
President Cindy Schamp, Chief Medical Officer (CMO) John Yaft, Chief Nursing Officer (CNO) Scott Williams, and others closely collaborate to enhance the patient experience, improve care delivery, and help make the hospital a great workplace. This includes creating and nurturing a culture of caring throughout the hospital and overseeing a broad collection of complex processes and sophisticated technology.
"We're committed to meeting and anticipating the needs of our growing community and our staff, and to providing advanced medical care for our patients that's conveniently close to home," says President Cindy Schamp.
Building, Growing
Serving Greater Irving for more than five decades, the hospital continuously evolves and changes. Last summer, a $170M renovation and expansion project was completed. It includes a new, six-story, 72-bed patient tower, expanded day-surgery patient suites, new catheterization, electrophysiology, and GI labs, hybrid surgical suites equipped with advanced technology, and more. Now the hospital is focused on finishing out the tower's second floor to expand the ICU, followed by an operating room renovation and expansion. Service lines have been enhanced, too, including OB/Gyn, cardiovascular services, and cancer care, to name a few.
"We're one of the first community hospitals in the area with hybrid surgery suites," says Dr. Yaft. "They provide extra flexibility for our surgical teams, functioning as a traditional operating room with the ability to support interventional procedures. For example, if required, a vascular surgeon performing a minimally invasive interventional procedure can easily convert to an open procedure."
The tower's creative design and advanced digital technology create an environment that soothes the mind, body, and spirit. From hotel-inspired patient rooms equipped with 55-inch TVs, an infotainment center, and automated black-out shades to a smart digital experience that supports comfort, safety, and convenience, patients and their families feel well-cared for. Additionally, an information system empowers inpatients to see what's occurring regarding their clinical care.
The patient floors are laid out in four interconnected neighborhoods, facilitating workflow and streamlining care delivery. Nurses can see every room and patient from the neighborhood nurses' station.
"Our nurses are the heart of Baylor Scott & White – Irving. We have a remarkable nursing team that not only cares for patients but also builds relationships with them and their families," says Chief Nursing Officer Scott Williams.
Analyzing, Innovating
With its mid-level size, the hospital sits in a "sweet spot" for innovation within the Baylor Scott & White Health system. A dedicated innovation team focuses on patients, processes, and technology to better deliver advanced care and achieve desired clinical outcomes. The role includes analyzing ways to improve hospital operations and introducing and integrating new technology, so all the pieces fit together.
"We act as an incubator for new processes, technology, and features that larger and smaller hospitals in the system can adopt," Ms. Schamp explains. A recent example is the hospital's adoption of a handheld mobile Android touch computer for healthcare, which was subsequently adopted by other Baylor Scott & White facilities.
Of course, the hospital is equipped with advanced technology, including surgical systems to offer minimally invasive robotic-assisted surgery. "Patient benefits typically include a shorter hospital stay, faster recovery with less downtime, and a lower rate of potential complications," Dr. Yaft says. He adds, "We recently installed a new, innovative linear accelerator for cancer treatment that precisely targets radiation with less damage to healthy surrounding tissue."
Learning, Sharing, Communicating, Collaborating
Communication and collaboration abound at Baylor Scott & White Medical Center – Irving, and the accessible C-suite team leads by example. They've created a unique environment where open communication between clinical personnel and leadership is fostered, and they come together as part of a bigger picture, sharing ideas and sparking creativity.
"We establish this relationship up front in our culture and get to know people, so they know we value their input — from senior leaders to new hires — and feel comfortable speaking up if something needs attention," Dr. Yaft says.
"Our culture of open collaboration and sharing is system-wide," Mr. Williams explains. "CNOs throughout the Baylor Scott & White Health system meet weekly, where we share an open dialogue and facilitate the communication of information throughout the organization. We also hold a weekly joint CNO and CMO meeting."
From providing life-saving emergency and acute medical care to delivering babies, to offering imaging services, diagnostic procedures, and day-surgery services, Baylor Scott & White Medical Center – Irving is here for you, close to home. Visit BSWHealth.com/Irving for
more information.
Nationally and Locally Recognized for Quality Care
Recognized in 2022 by U.S. News & World Report Best Hospitals list – designated as high performing in heart attack, heart failure, stroke, kidney failure, pneumonia, and COPD

Recognized in 2021 as Best Hospital and Best Emergency Room in Coppell and Las Colinas by Living Magazine readers

Magnet® Designated for nursing excellence since 2013

Voted Best Medical Center by the Greater Irving-Las Colinas Chamber of Commerce 2022 Best in Irving Awards
Physicians provide clinical services as members of the medical staff at one of Baylor Scott & White Health's subsidiary, community or affiliated medical centers and do not provide clinical services as employees or agents of those medical centers or Baylor Scott & White Health. ©2021 Baylor Scott & White Health.

---
CONTACT
1901 North MacArthur Boulevard
Irving, Texas 75061
(972) 579-8100
BSWHealth.com/Irving
---