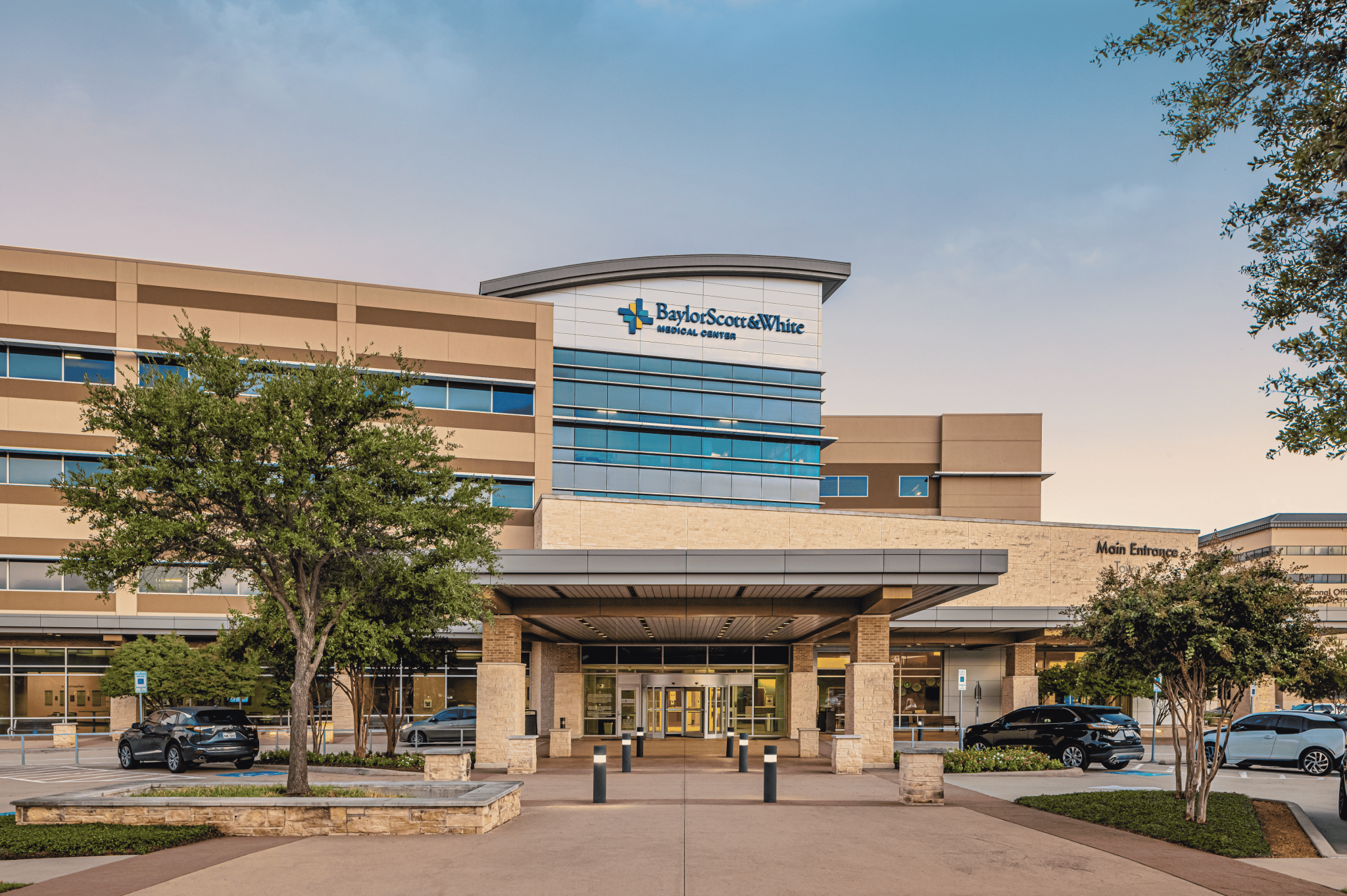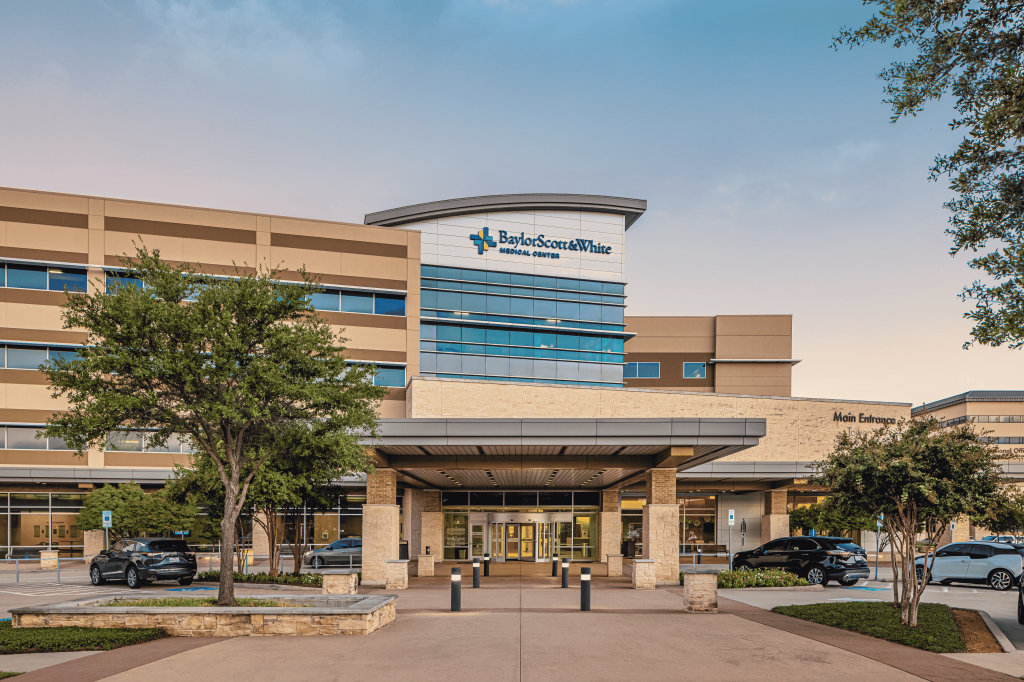 By Annette Brooks
---
When you choose a hospital for you and your family, you're also choosing the healthcare system behind it. Baylor Scott & White Medical Center – Grapevine is more than a full-service community-based hospital. It's backed by the breadth, depth, and sophistication of Baylor Scott & White Health, the largest not-for-profit healthcare system in Texas.
Growing with the Greater North Tarrant County community and committed to providing advanced medicine, quality care, and innovation, Baylor Scott & White – Grapevine recently welcomed a new president to its team. The hospital also proudly salutes its healthcare team and announces achieving its third Magnet® redesignation awarded by the American Nurses Credentialing Center.
Meet the New Hospital President
Dynamic leadership is critical for any modern hospital today. Recently named President of Baylor Scott & White Medical Center – Grapevine, native Texan Naman Mahajan aims to continue the hospital's legacy of quality healthcare and its culture of open collaboration and sharing among its team members.
Mr. Mahajan, who holds MBA and MHA (Master of Health Administration) degrees from Baylor University, brings a strong track record of quality improvement, program growth, team member engagement, and operational excellence to the hospital.
"I'm thrilled to join a great organization and the Baylor Scott & White – Grapevine team," Mr. Mahajan says, "and look forward to helping the hospital continue its legacy of providing safe, quality, and compassionate care to the community."
Nationally Recognized Nursing Excellence
Baylor Scott & White – Grapevine has attracted a stellar team of nurses with an innate sense of caring and service that comes from the heart.
This year marks the third prestigious Magnet® redesignation received from the ANCC, an accomplishment initially attained and sustained since 2012. To achieve Magnet® designation — recognized nationally as the gold standard of nursing excellence — hospitals must pass a rigorous and lengthy process that demands widespread staff participation.
"Our nurses are the backbone of the hospital. They're close to our patients, build relationships with them, and earn their trust," Chief Nursing Officer Melissa Winter explains. She adds, "We encourage autonomy among our nursing team and train and develop our team from within. We give them the opportunity to grow and develop, become proficient in every service, and support higher acuity care if they choose."
Advanced Technology, Trusted Tertiary Care, Planned Expansions
As a tertiary care hospital, Baylor Scott & White – Grapevine offers a higher level of care with specialized physicians on its medical staff providing complicated treatments or procedures.
"We're committed to meeting and anticipating the needs of our growing community, our patients and their families, and our team," says President Naman Mahajan. He adds, "Coming out of the height of the COVID-19 pandemic, we urge everyone not to forgo needed medical care."
The hospital is equipped with advanced technology, including surgical systems to offer minimally invasive robotic-assisted surgery. Patient benefits typically include a shorter hospital stay, faster recovery with less downtime, and a lower rate of potential complications.
Plans are underway to renovate the women's services center, adding 20 more beds and two new ORs equipped for robotic-assisted surgery. The ICU is also slated for renovation, adding eight beds.
Enhanced Service Lines
Baylor Scott & White – Grapevine reminds women to make an appointment for potentially life-saving breast cancer screening. The Breast Center uses advanced digital technology to detect breast disease at its earliest stages and offers comprehensive breast care services. The center features experienced nurses, mammography technologists, sonographers, and radiologists who specialize in breast imaging.
As the only Level III NICU (neonatal intensive care unit) in Grapevine, parents can rest assured they don't have to leave the community and drive miles to receive comprehensive care for more seriously ill newborns. Labor and delivery services include high-risk pregnancy care, nationally certified nurses, IBCLC-certified lactation consultants, and much more. The hospital's family-centered philosophy of care allows for increased family interaction with your newborn baby and healthcare providers.
Orthopedic services include sports medicine and care, joint replacement, joint wellness support, rehabilitation, and back and neck care to name a few programs under the orthopedic umbrella.
Heart and vascular care are provided by skilled cardiologists, surgeons, and interventional radiologists on the hospital's medical staff, and healthcare professionals that work together to diagnose and treat a range of heart and vascular conditions. A cardiac catheterization lab is equipped with advanced technology. The program also includes heart disease prevention, advanced diagnosis and treatment options, and continued care and support for patients living with heart and vascular conditions.
The only Level II Trauma Center in Northeast Tarrant County, Baylor Scott & White – Grapevine's Emergency Department handles 40,000 emergency room visits annually. The hospital provides 24-hour immediate coverage by general surgeons and coverage by numerous medical specialties. As the receiving facility for car accident victims, Baylor Scott & White – Grapevine works closely with its EMS providers to streamline patient delivery and care.
Offering a broad spectrum of cancer care, the Baylor, Scott & White – Grapevine's oncologists and cancer specialists on the medical staff, and care teams diagnose, treat, and support cancer patients holistically. Advanced care for specific types of cancer includes breast, lung, prostate, brain, and colorectal cancer.
Trusted, Quality Medical Care Conveniently Close to Home
Baylor Scott & White Medical Center – Grapevine has proudly cared for the Northeast Tarrant County community for nearly 70 years. Putting patients first, Baylor Scott & White Medical Center – Grapevine is here for you, close to home. Visit BSWHealth.com/Grapevine for more information.
Nationally and Locally Recognized for Quality Care

Level II Trauma Center

Level III NICU

American Nurses Credentialing Center Magnet® Designation

Primary Stroke Center (including minimally invasive thrombectomy)

2022-2023 U.S. News & World Report Best Hospital – High Performing in Heart Failure, Kidney Failure, Stroke, Hip Fractures. and COPD
Physicians provide clinical services as members of the medical staff at one of Baylor Scott & White Health's subsidiary, community or affiliated medical centers and do not provide clinical services as employees or agents of those medical centers or Baylor Scott & White Health. ©2021 Baylor Scott & White Health.
---
CONTACT
1650 West College Street
Grapevine, Texas 76051
(817) 481-1588
BSWHealth.com/Grapevine
---