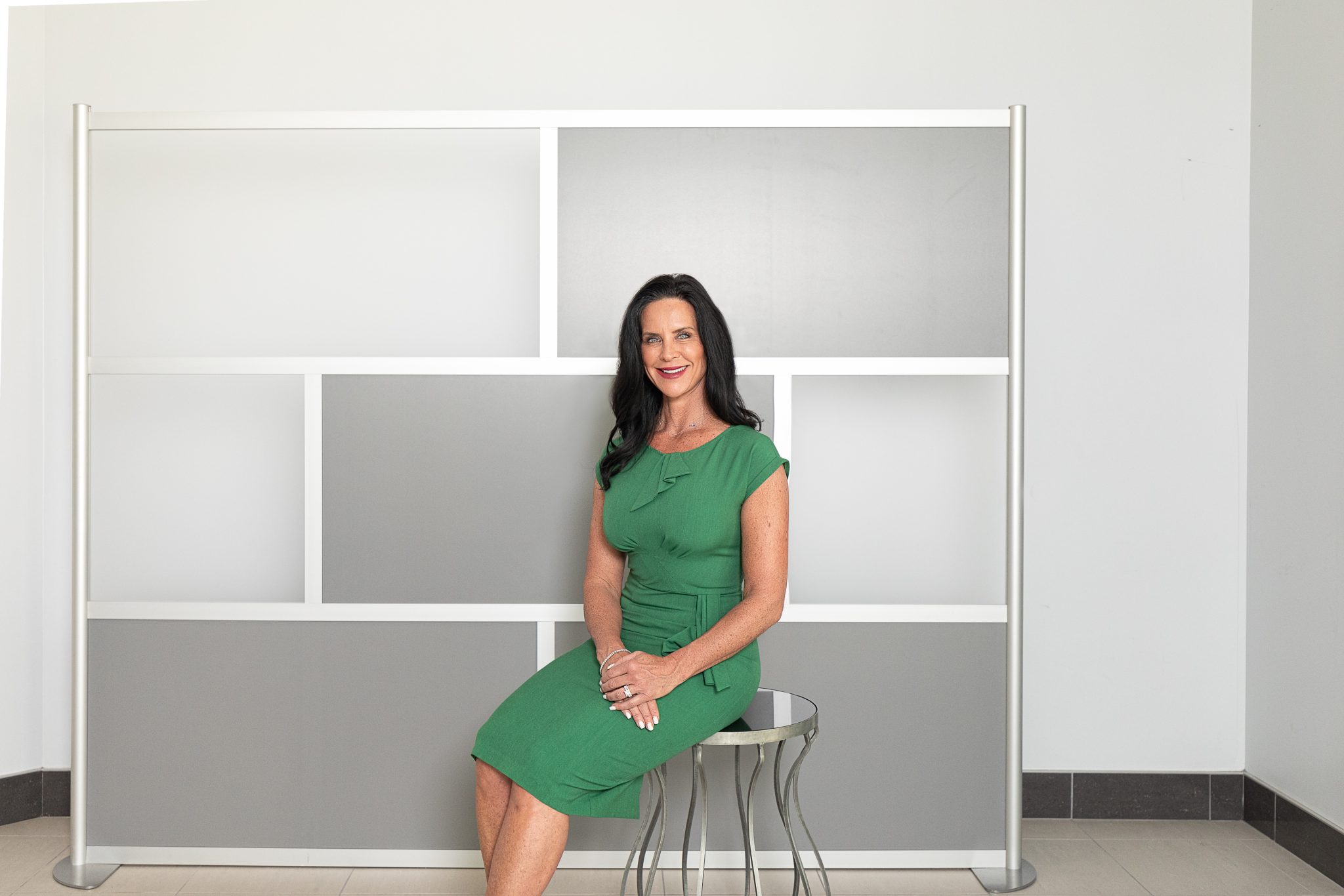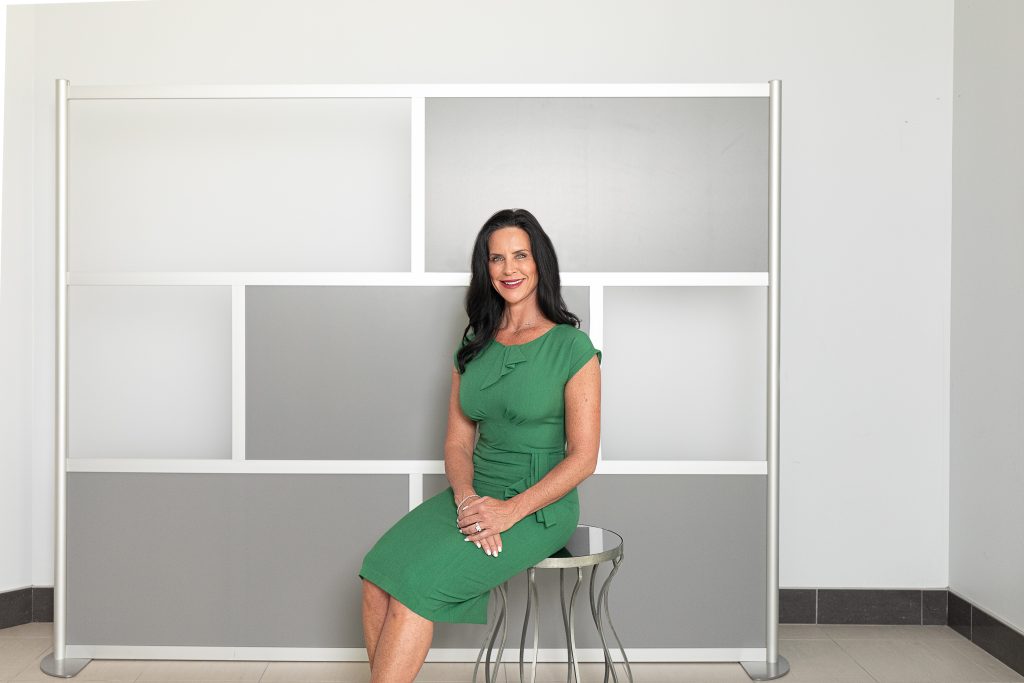 BY JORDAN KIEFER | PHOTO BY PHOTOGRAPHY BY TRACY ALLARD
Everyone desires good health — especially with the effects of the pandemic still lingering. Fortunately, incredible organizations like EVEXIAS Medical Centers provide treatment, education, and resources to help you optimize your health and prevent chronic disease.
Founded in 2008 by Dr. Terri DeNeui, EVEXIAS Medical Centers are clinics that offer life-changing technologies with an integrated healthcare approach. Originally founded as a hormone clinic primarily for women, EVEXIAS Medical Centers have since evolved into providing tools for optimal health for women and men across their lifespan. The clinic primarily focuses on hormone therapy, but also offers lifestyle, nutrition, and regenerative medicines.
Named after the Greek word EVEXIAS, which means "exuberance about wellness" or "much wellness," the clinic's name perfectly sums up Dr. DeNeui's philosophy on medicine, health, and wellness. "At EVEXIAS, we believe in an integrated approach to wellness," she explains. "This includes education and evaluation of the individual patient as a whole rather than just a specific problem that he or she may present with."
EVEXIAS is comprised of two separate organizations. The first are the Medical Centers that focus on hormone optimization and other approaches to disease management and prevention, and the second is called EVEXIAS Health Solutions, a training and marketing company that teaches healthcare providers how to integrate hormone optimization and other regenerative therapies into their clinical practices.
"Patients want providers who look for the root cause of their issues rather than management of symptoms with prescriptions. This is where we shine," Dr. DeNeui remarks. "Seeing such positive changes in people's lives over the past 13 years, from improved health, restored relationships and overall well-being, and with a great deal of clinical studies to back up what we do, our passion is to teach others to implement those systems, processes, and therapies into their practices."
The organization's Southlake flagship clinic and corporate offices are the central hub of operations. "Our emphasis is equipping healthcare providers with the tools and knowledge to help their own patients get to the root cause of their issues, rather than providing a Band-Aid to the symptoms," Dr. DeNeui explains.
"Instead of just writing prescriptions, we're teaching them how to find the true cause behind the disease, because all chronic disease states are preventable. Patients don't have to have diabetes, hypertension, high cholesterol, chronic pain, cancer, etc., because all those things are reversible and preventable when you understand the root cause. That's not to say that medications don't have their place, and most were designed for temporary relief of symptoms while the disease process is addressed, and hopefully eliminated, but we need to go in that direction first, getting to the root cause," she says.
As the EVEXIAS Medical Advisory Board leader, Dr. DeNeui collaborates with experts in various fields worldwide to support the knowledge and education resources needed to change how health professionals practice medicine in a truly transformational way for practitioners and their patients.
Dr. DeNeui is a board-certified nurse practitioner, published author, entrepreneur, and nationally renowned speaker. After obtaining her Bachelor of Nursing from Texas Woman's University, Dr. DeNeui acquired both a master's and Doctor of Nursing degree from the University of Texas at Arlington. She also holds advanced certifications in functional medicine, hormone replacement therapy, and preventive wellness medicine.
While Dr. DeNeui always knew she wanted to work in the health field, she didn't find her calling until later. After completing her education, Dr. DeNeui worked in a hospital in emergency medicine and as a hospitalist. During this experience, she realized that all too often, the main focus in medicine is on disease management rather than disease prevention. This was — and still is — frustrating and saddening to Dr. DeNeui, and she decided to dedicate her life to changing the status quo.
Dr. DeNeui began to pursue extensive education into the effects of hormone optimization, alternative medicine, preventive care, and integrative health. She found her true calling in life after listening to a lecture by renowned physician and author of "Awakening Athena," Dr. Kenna Stephenson. This experience created the foundation for EVEXIAS Medical Centers. "My true desire is to do more to help people be well."
Along with six other nurse practitioners, Dr. DeNeui and her team evaluate their patients based on their lab work, symptoms, medical history, life experiences, and any other problems they may be experiencing. Then, they develop a treatment plan specific to that patient. The plan may include optimizing their hormones, looking at gut health and diet, addressing the effects of past trauma experiences and overwhelming stress, wellness habits, and more. It all helps the staff identify the actual cause of the problem.
"All aspects of health, not just physical, but mental, emotional, and spiritual, are all a part of your body and each are vitally important. Our bodies are well-designed, amazing machines that all systems work in harmony when functioning optimally," Dr. DeNeui declares.
It is precisely how EVEXIAS approaches health and wellness that brings Dr. DeNeui so much joy. "I love when I see my patients again after that first visit and the light that has come back on in their eyes," she reflects. "There's an opportunity for them to feel and be better, which is just huge for me. That hope and restoration of life is everything."
That desire to feel better and be better is one that everyone feels, including Dr. DeNeui. "Medicine and science are ever-evolving, and we know just a drop in a bucket of everything there is to know when it comes to the human body," Dr. DeNeui says. "You can't stop learning and looking for answers," she says.
Dr. DeNeui's passion for wellness is reflected in her staff, too. "I couldn't do this without them," Dr. DeNeui gushes. "From my husband/business partner to the nurses who help treat patients, everyone truly wants to help people be better. It's lovely, and I'm incredibly thankful for each of them."
Contact
1207 Arista Drive, Suite 103
Rockwall, Texas 75032
(817) 328-8376
EvexiasMedical.com