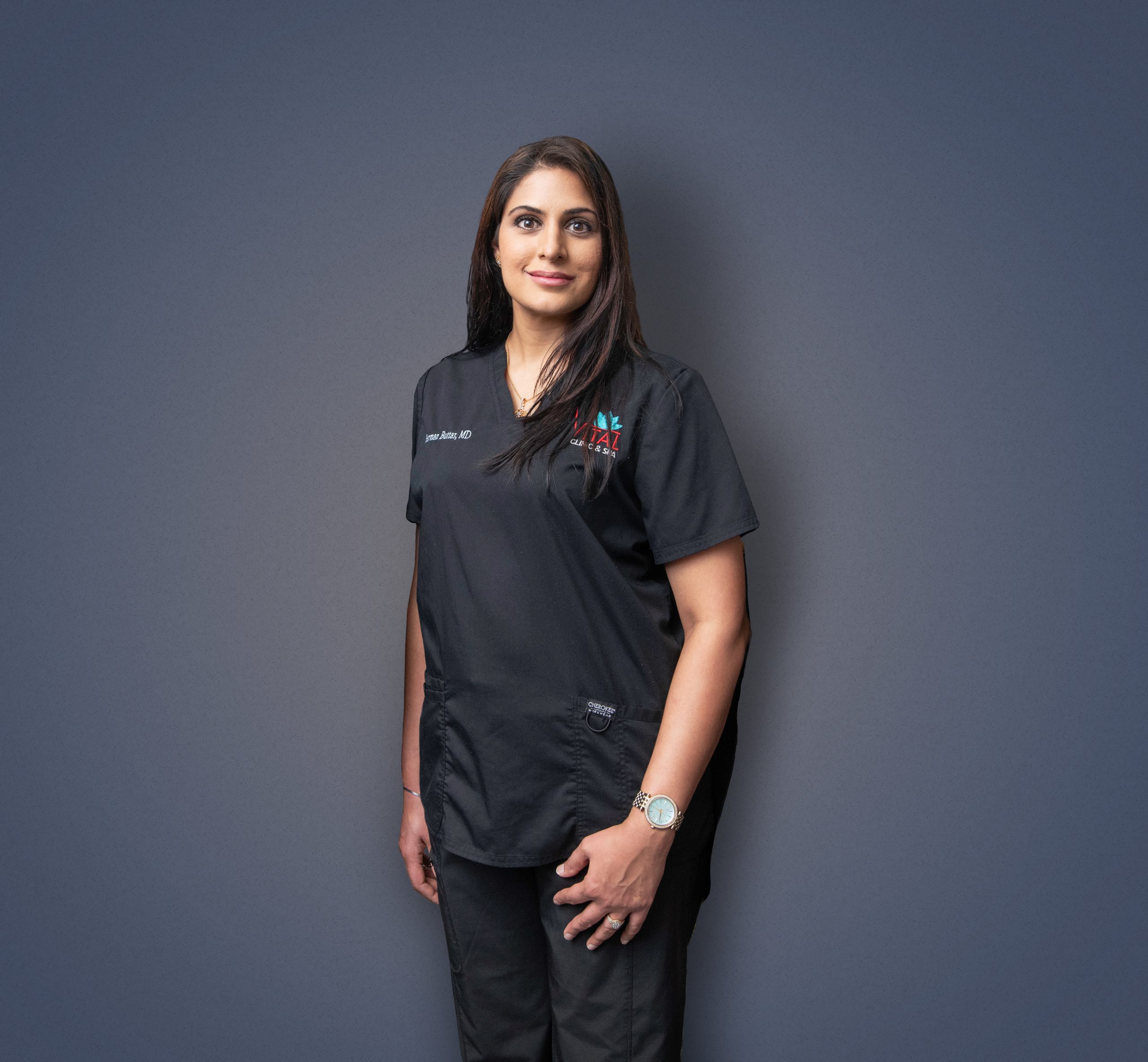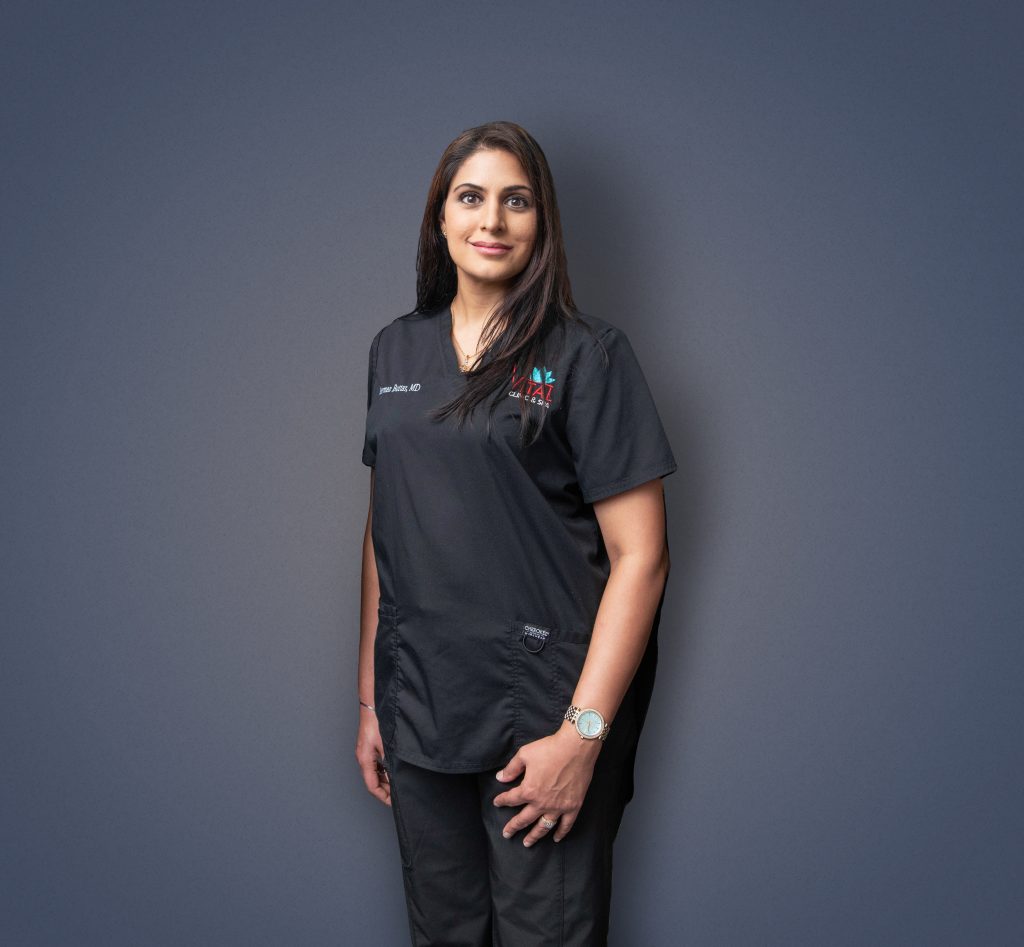 By
Annette Brooks
---
Dr. Harmanpreet Buttar knows that consistency is a vital component for successful outcomes. Passionate about functional medicine and medical-grade aesthetic services, she founded Vital Clinic & Spa to provide a whole-person approach to health, wellness, and beauty in a uniquely uplifting, positive environment. The practice offers primary care, functional wellness, medical weight loss, and cutting-edge medspa services.
"We provide personalized guidance and the tools you need to achieve your goals. From planning visits to customized treatments, follow-up, and accountability, we work in partnership with you to support successful results," says Dr. Buttar, who is board-certified by the American Board of Family Medicine. Visit VitalClinicAndSpa.com to read her bio.
Since consistency also applies to skincare and anti-aging aesthetic treatments, Dr. Buttar offers a monthly Spa membership for only $50. The fee can be applied to any service, and membership provides discounts for several services.
The Practice's Popular Services Include:
IV Hydration Therapy Program – This supports nutrition, energy, and overall wellness. In-office laboratory services identify nutritional deficiencies and are used to guide therapy. IV therapy is usually superior to oral therapy because the nutrients are delivered directly into the bloodstream.
Skin Rejuvenation and Anti-Aging Program – Enjoy monthly customized facials utilizing Allergan's Diamond Glow technology, serums that cleanse, exfoliate, extract, and hydrate, LED light therapy, and lymphatic massage. Maintain your results with a physician-recommended, medical-grade skin care regimen customized based on your skin type and concerns. Additional treatments include Botox, dermal fillers, laser skin resurfacing, dermaplaning, needle mesotherapy, microneedling, and PRP (platelet-rich plasma).
Weight Loss Program – Your customized program will be based on your medical history, laboratory results, dietary preferences, physical condition, hormone balance, gut health, and experience with previous weight loss programs.
"We use the latest medications such as Phentermine, Contrave, and Semaglutide, and non-pharmacological therapies including supplements, massages, exercise regimens, diets, and meal replacements to assist you and will follow closely to support your success," Dr. Buttar explains.
Body Contouring/ Medical Gym Program- Noninvasive TruSculpt technology is designed to increase muscle tone and permanently destroy body fat in targeted areas. It increases your basal metabolic rate and strengthens core muscles with a fraction of the effort you would put in at the gym. "Combining this with our weight loss program and/or IV therapy can amplify your results," says Dr. Buttar.
Hair Removal Program – Enjoy total body laser hair removal for smooth skin with Cutera's 1064 nm technology considered safe for all skin types.
Hair Restoration Program – Dr. Buttar will determine if underlying nutritional or hormonal changes are causing your thinning hair or hair loss, then offer solutions based on your needs. They can include PRP therapy, scalp massage (medicated or non-medicated), and even hair transplants with SmartGraft technology. "You may be able to maintain your results with prescription-only scalp serums and avoid the side effects of oral medications for alopecia," Dr. Buttar adds.
Schedule a complimentary aesthetic consultation, wellness consultation, or medical appointment at Vital Clinic & Spa today. Services include on-site blood draws, labs, and EKGs.
---
CONTACT
11590 Barker Cypress Road
Cypress, Texas 77433
(832) 780-3177
VitalClinicAndSpa.com