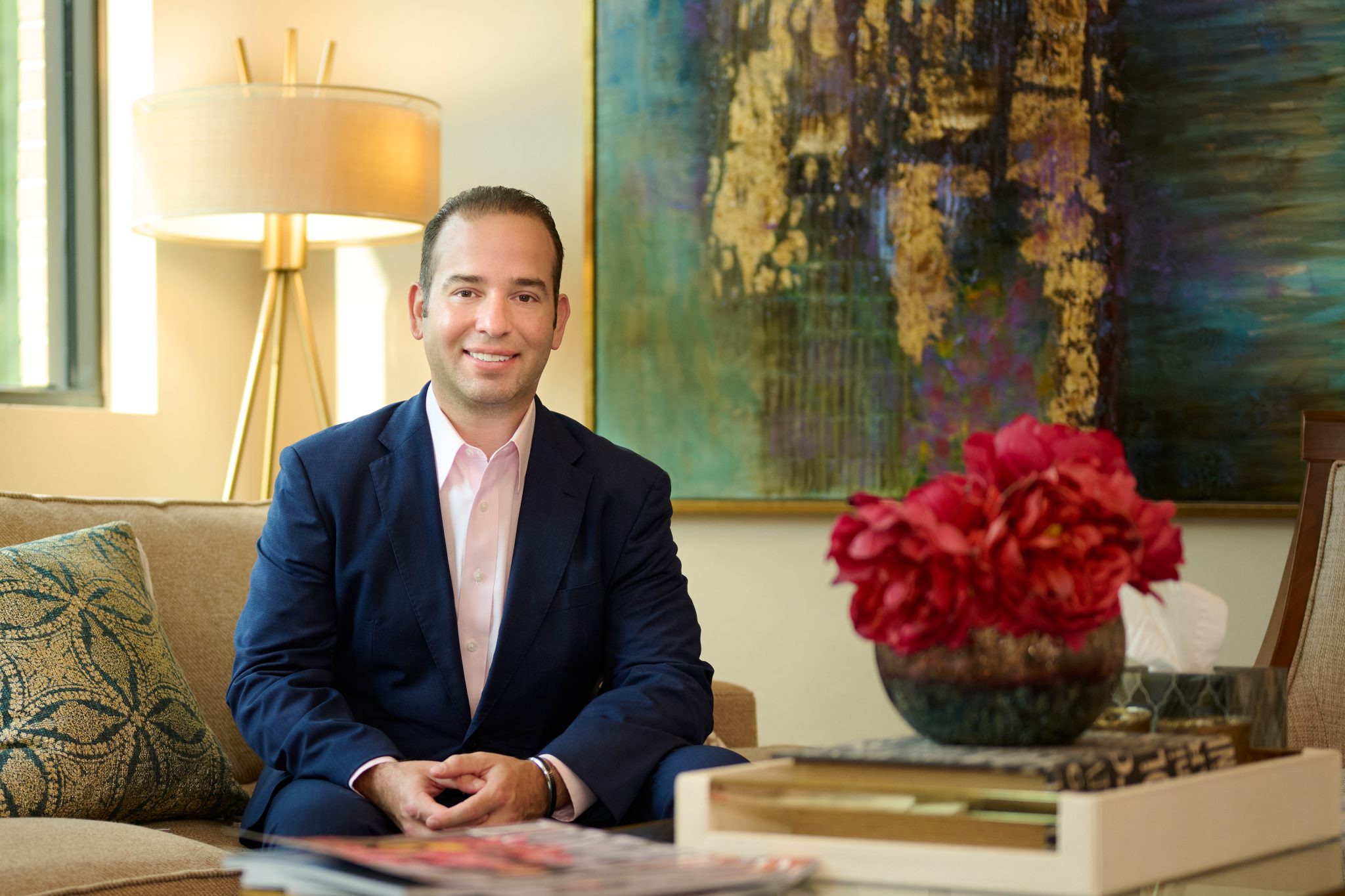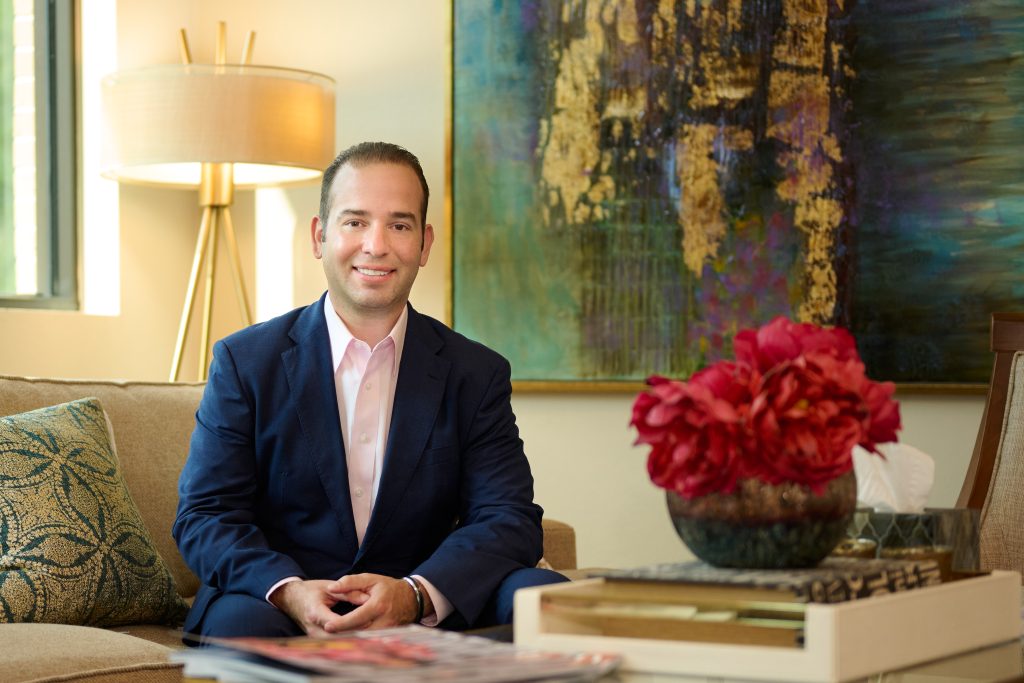 By
Annette Brooks
| Photos by
Karina Eremina of Joy of the Moment Photography
---
Choosing the right plastic surgeon is essential — after all, you'll live with the results for the rest of your life.
Finding an experienced, board-certified plastic surgeon with excellent credentials, exacting surgical skill, and an artist's eye who consistently creates natural-looking results may sound a bit daunting, but don't worry. "Top Doc" Bryan Correa, MD, owner and founder of The Woodlands Plastic Surgery & Medspa, offers this and more. Patients rave about their results and overall experience with Dr. Correa and his team, which explains why he's received several awards, including being voted 2022 Best Cosmetic Surgeon in The Woodlands.
Summer is Coming, Is Your Body Ready?
With warmer weather right around the corner, now is an ideal time to reshape and restore your body. Imagine how great it would be to feel more confident wearing a flirty sundress or shorts and a fitted top. Or how about flaunting a bikini on the beach or around a pool? For the guys, are you ready to ditch that baggy tee and show off a more sculpted physique?
Below, Dr. Correa highlights a few of his most sought-after body contouring services.
Lipo 360
Looking for a "Wow!" effect after reshaping your body? Lipo 360 can give you the stunning hourglass figure you've dreamed of.
"Lipo 360 extends from the bra line down to the underwear line, extending the full circumference of the body," Dr. Correa says. "It not only offers ultimate contouring around the waistline, but it's also powerful for shaping the bottom, giving you a partial Brazilian Butt Lift without fat transfer." He adds, "Procedures like tummy tucks are often performed along with Lipo 360 to create a beautifully proportioned figure."
Mommy Makeover
If you love being a mom but are less than thrilled with what pregnancy has done to your body, join the growing number of women getting a Mommy Makeover. This set of services is custom-designed to restore your body after pregnancy, weight loss, or both, and the results can be dramatic. Based on your individual goals and needs, a Mommy Makeover may include breast augmentation and/or a breast lift, tummy tuck, and liposuction. It can even include a Brazilian butt lift, depending on your body and the other procedures you opt to include. Dr. Correa will review options with you during your consultation that can best meet your goals.
What's Trending This Year
Shapelier Legs – More people are seeking a solution for their "cankles" — a term that describes a lack of definition between the ankle and calf. Dr. Correa uses a special liposuction procedure to remove excess fat, creating beautifully defined calves and ankles. Afterward, you'll want to show off your more shapely legs.
Hybrid Breast Augmentation – Dr. Correa performs breast augmentation by combing implants and fat grafting to customize and shape the breasts, giving them a more natural appearance.
"I often utilize Lipo 360 with breast augmentation to create a more sculpted silhouette. With hybrid breast augmentation, the fat extracted with Lipo 360 doesn't go to waste. Instead, it's used to shape the breasts the way you want them," Dr. Correa says.
Breast Implants that Look and Feel More Natural – With the wide variety of breast implants available today, there's never been a better time to augment your breasts. Dr. Correa uses all types of FDA-cleared implants to provide the best results for each patient. One of the newest options is Mentor's MemoryGel BOOST implants.
"A key to a long-lasting, natural result in both cosmetic and restorative plastic surgery for the breasts is selecting the right implant for the patient with the desired look and feel. Boost implants are popular because the stable shape and soft feel create a youthful firmness many patients prefer," Dr. Correa explains.
Radiofrequency (RF) Skin Tightening Medspa Services– Especially popular before summer hits, AgnesRF combines the power of radio frequency and precision microneedling to tighten and smooth almost any area where you notice skin laxity, including the face, eyes, arms, chest, neck, and legs. SecretRF, a radiofrequency and fractional micro-needling technology, is used to address a host of concerns, including fine lines and wrinkles, facial and body scars, stretch marks, and crepey skin, to name a few.
Dad-bod Do-over– It's not just women who want to boost their body image. Daddy Makeovers address concerns like love handles and excess tissue and fat in the chest area with liposuction, creating more definition. Dr. Correa also performs mini tummy tucks on men to correct sagging skin on the lower abdomen.
Schedule Your Consultation Today
Dr. Bryan Correa completed his medical degree at UCLA and plastic surgery residency at Baylor College of Medicine in Houston. He is board-certified by the American Board of Plastic Surgery. He and his highly skilled team offer a full suite of surgical procedures for the face and body and nonsurgical aesthetic services at his private practice, The Woodlands Plastic Surgery & MedSpa. They invite you to schedule your consultation today.
Brand New Office Coming Soon
Growing with the community and continuing to best serve his patients, Dr. Correa is building a new, state-of-the-art office in Vision Park.
"We're excited to announce our new building, which will open this year. It will include an accredited OR and a recovery area, offering patients more privacy and convenience. With more space available, we can add doctors and expand our medspa services, continuing to offer our patients the exceptional level of care we're known for," says Dr. Correa.
---
CONTACT
4850 West Panther Creek Drive, Suite 105
The Woodlands, Texas 77381
(281) 918-8803
TheWoodlandsPlasticSurgery.co