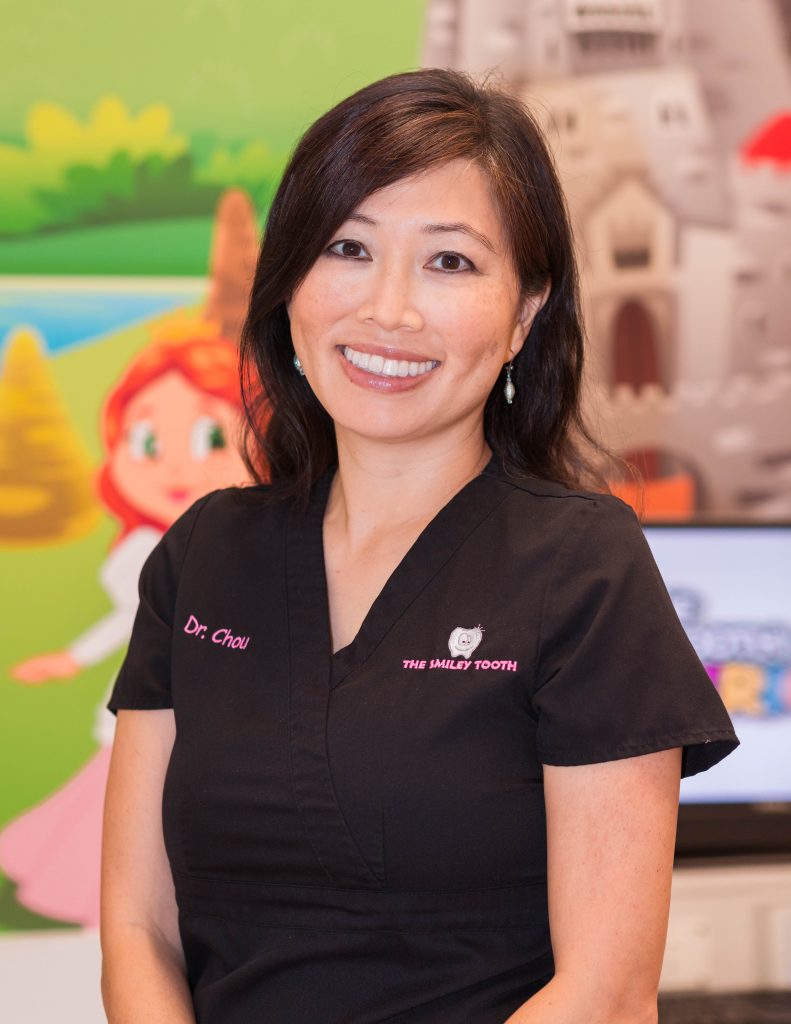 Photo by
Michelle Thurgood Photography
---
The Smiley Tooth Pediatric Dental Specialists are on a mission to make visits to the dentist something your child can look forward to with anticipation due to the friendly staff and fun environment. They provide comprehensive dental treatment and education for children and adolescents in a warm and welcoming way that will set your child up for a lifetime of healthy, happy smiles. The team welcomes any questions you have regarding your child's treatment and dental development, with safety, comfort, and care as the number one priority.
Dr. Jennifer Chou comes from a background of general dentistry, so she knows that even adults experience a degree of anxiety about the dentist. Children are no different.
"They come into a room that's completely foreign to them," said Dr. Chou. "There are big lights, strange instruments, unfamiliar noises, and people dressed in scrubs. It doesn't look like any place they've ever been. We take the time to develop a relationship with the child, establish trust, and explain things on a level they can understand."
The motto at The Smiley Tooth is "Tell, Show, Do," and the team of professionals has been hand-selected and is comprised of people who are passionate about taking care of kids — all day, every day.
"We receive a lot of compliments on our team," said Dr. Chou, "and each has a way of relating to the kids and their parents that eases any tension."
To help children relax, the team presents everything in the dental office as new and exciting. The castle theme offers children a chance to become a prince or princess for the duration of their visit. The lobby even has a special interactive floor and walls where the kids can play games. Each room has a screen on the ceiling for the kids to watch movies during their visit. Throughout the process, the team at The Smiley Tooth is explaining exactly what is going on in terms that make the experience feel like an adventure.
"Starting a dental routine with children even as young as age one is vital to creating a lifetime of great oral health," said Dr. Chou. "Our appointments are as much about educating the parents and introducing the child to the idea of seeing the dentist as they are about treatment. We aim to empower kids so they don't encounter dental issues later, and empower parents to be their kids' best oral-health advocate. We want to educate parents about how to take the best care of their child's teeth — at any age."
At The Smiley Tooth, parents are invited to accompany their child into the exam room. "Parents can sit knee-to-knee with us during their infant visit and be an active part of the exam," Dr. Chou said. "Or they can opt to stay in the reception room while their older child is here for the appointment. You know your child best and what will work for them. We are here to help make both parents and their child comfortable at their dental visit and form a lasting relationship with us."
---
CONTACT
3018 Ridge Road
Suite 120
Rockwall, Texas 75032
(972) 772-7552
972Sparkle.com