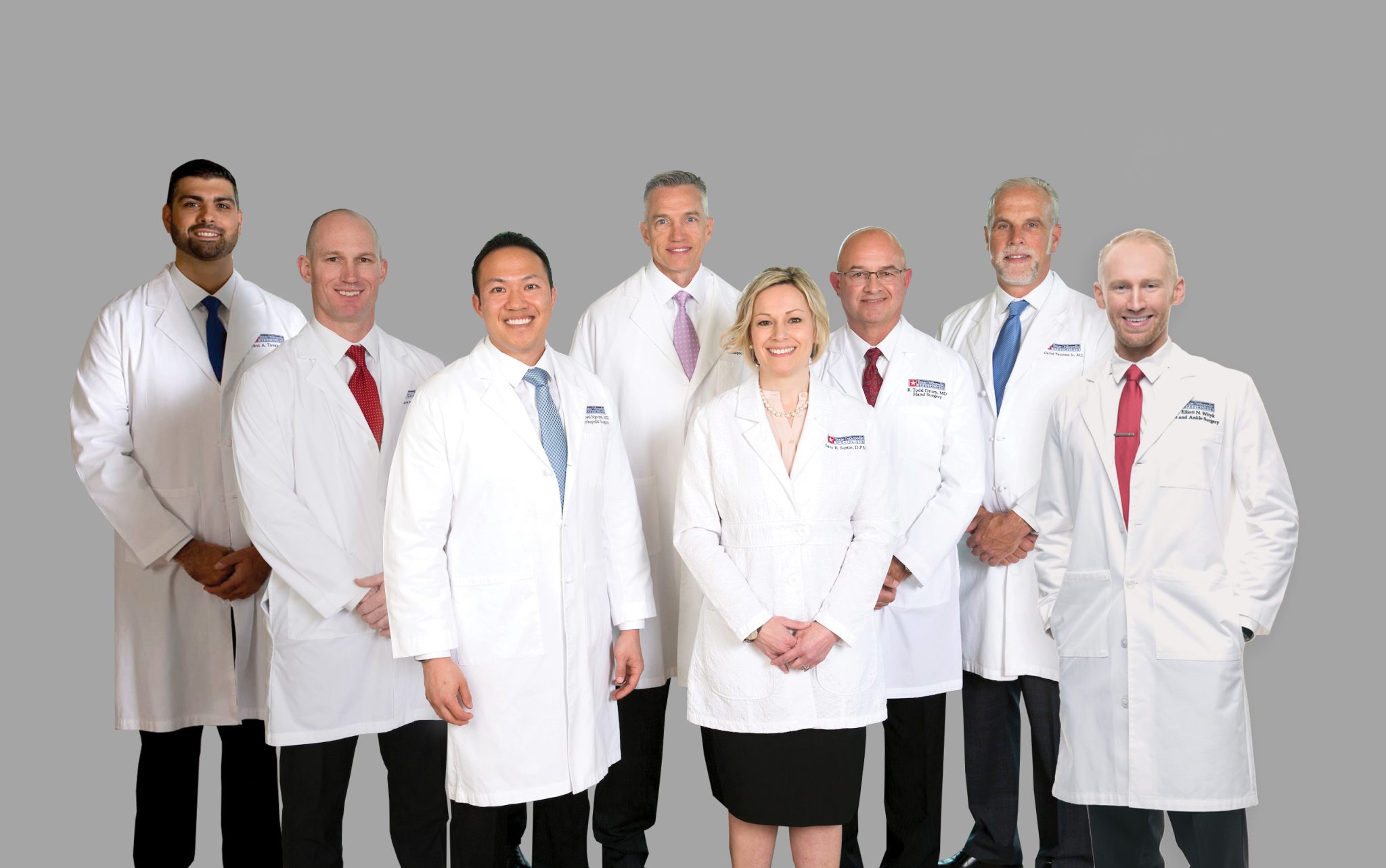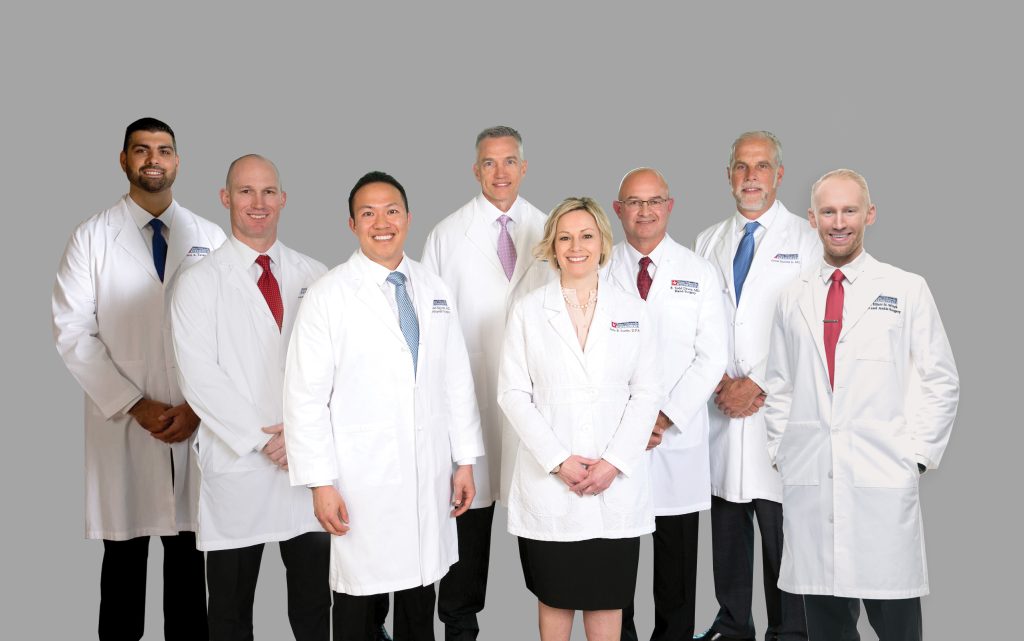 By
Meredith Knight
---
Matthew had reluctantly resigned himself to surgery. "My knees have bothered me for years," he said. "But Dr. Nguyen at Texas Orthopedic Specialists assured me I didn't need surgery. He recommended physical therapy instead and gave me specific exercises to address the issue. It's six weeks later and I'm having no pain and feeling more confident than ever! Thanks, Dr. Nguyen and Texas
Orthopedic Specialists."
Matthew's is just one of the five-star reviewers singing the praises of this full-service orthopedic and musculoskeletal practice. Another wrote that she's happy to travel over 300 miles to access their treatment and follow-up care. Here's what some others had to say.
"Dr. Taunton is amazing! My knee replacement surgery gave me back my life. The reasons I have such great mobility is the outstanding care he has provided." – Kimberly G.
"Dr. Harris explained everything really well so I could understand my situation and make the correct decision for my treatment. Very professional and caring." – Joe B.
"Dr. Drury has an excellent bedside manner. I appreciate that he tries conservative methods first (before considering surgery). Staff are wonderful. Minimal wait time." – Deanna M.
"I had a hip surgery with Dr. Haile and I couldn't be happier! Great bedside manner, nice office staff, and no more pain!" – Kelly T.
"Dr. Tavakolian is an overall great person and terrific doctor! He is very personable with the help and information I need. He has been consistently helpful for myself and family." – Duff G.
"Dr. Sara Suttle has operated on both of my feet. She is an outstanding surgeon with a great reputation! I am a registered nurse who works in the operating room and would recommend her to any of my friends or family members." – Kerry K.
"Dr Wityk put me at ease immediately. He was personable, professional, and thorough. He answered all my questions regarding procedures in detail. He is very educated and experienced in podiatric medicine." – Steve Z.
Not only are patients flooding the internet with positive reviews like these, but they've enthusiastically voted Texas Orthopedic Specialists as Living Magazine "Best of" Readers' Choice winners nine different years. At their Mid-Cities and new, expanded Alliance offices they provide patients with a full menu of treatment options for care of the shoulder, hip, knee, hand, wrist and elbow, and foot and ankle, including minimally invasive joint replacement, revision joint replacement, arthroscopic surgery, and sports medicine.
In their two state-of-the-art facilities, patients enjoy:
Board-Certified and Fellowship-Trained Physicians

Certified Physician Assistants and Athletic Trainers

On-Site MRI, X-ray, and Ultrasound

Onsite Durable Medical Equipment
Texas Orthopedic Specialists doctors are highly respected within their field. Many of them participate in research and advancements within their individual specialties. These physicians work on research and design projects for advancements of treatment of musculoskeletal injuries and conditions, paving the way for others in their field. Their research has been widely recognized and published in leading scientific journals and they are highly sought after as speakers and lecturers throughout the community.
New Alliance Location
A good thing got even better for Texas Orthopedic Specialists patients in the Alliance area. The new, expanded office location on Golden Triangle Boulevard offers magnetic resonance imaging (MRI), advanced computer-based diagnostic imaging that utilizes a large magnetic field and radio waves to produce detailed images of the structures of the body and detect abnormalities. This cutting-edge MRI is particularly useful for imaging soft tissue not well visualized on X-rays to help diagnose the results of trauma, bone infection, and nerve damage.
The office also offers the latest digital radiography, new X-ray technology that uses an electronic sensor instead of X-ray film and instantly produces digital images that can be stored and displayed on a computer. This technology reduces radiation exposure by 80-90% and is more earth-friendly without harmful waste and chemicals disposed into the environment.
This advanced MRI and digital X-ray technology is now available in both office locations. Durable medical equipment (DME) is also offered onsite providing maximum protection and patient satisfaction. The staff is able to fit most braces in office whether custom or off-the-shelf.
Patient Education
The doctors and staff at Texas Orthopedic Specialists place an emphasis on patient education and empowerment. They don't just want to get you back in the game now but offer you the knowledge you need to prevent injuries in the future. Their website, TXOrtho.net, offers educational videos on topics such as sports medicine, joint replacement, and general topics on the orthopedic care and treatment of the shoulder, hip, knee, hand, wrist and elbow, and foot and ankle. There's even information to help you determine whether you're a good candidate for a joint replacement. The team recently welcomed Elliott N. Wityk, DPM, AACFAS who brings with him experience in foot and ankle trauma, sporting injuries, and diabetic limb salvage.
Conservative Care
Although each of the Texas Orthopedic Specialists doctors is a highly skilled, trained, and experienced physicians, for them surgery is always the last resort, after all other viable treatment options have been exhausted. Whether you're suffering with a tear in your rotator cuff, an overstretched Achilles tendon, or repeated ankle sprains, these doctors will show you ways to rest, support the injury, control pain, and consider other treatment options such as platelet-rich plasma (PRP) injections to strengthen and speed healing before they recommend proceeding with surgery. Along the way, they'll talk to you about what they're recommending and why in order to address any questions or concerns you may have.
Find out more or schedule an appointment at TXOrtho.net.
---
CONTACT
Mid-Cities Office
2425 Highway 121
Bedford, Texas 76021
Alliance Office
3301 Golden Triangle Boulevard
Fort Worth, Texas 76177