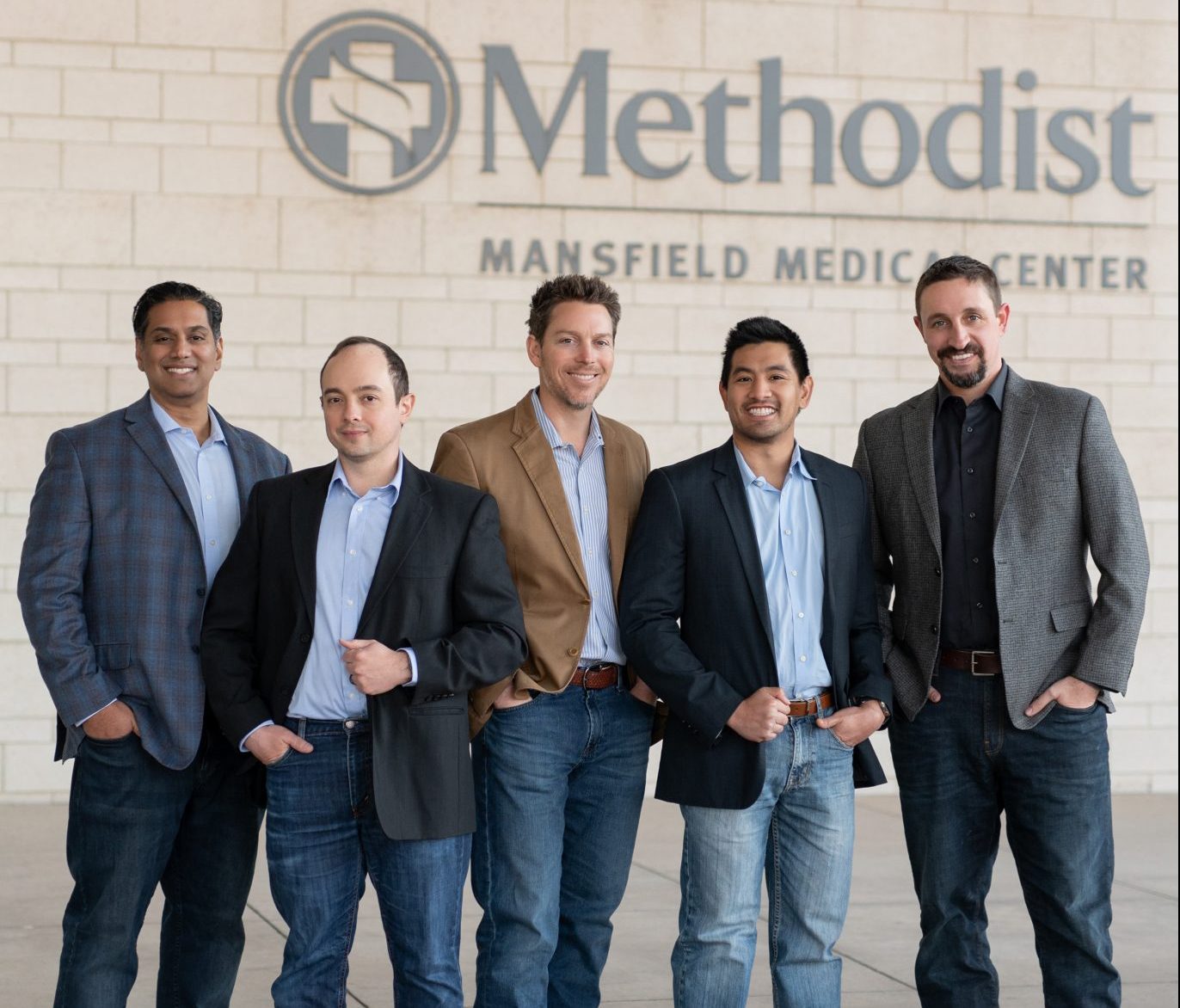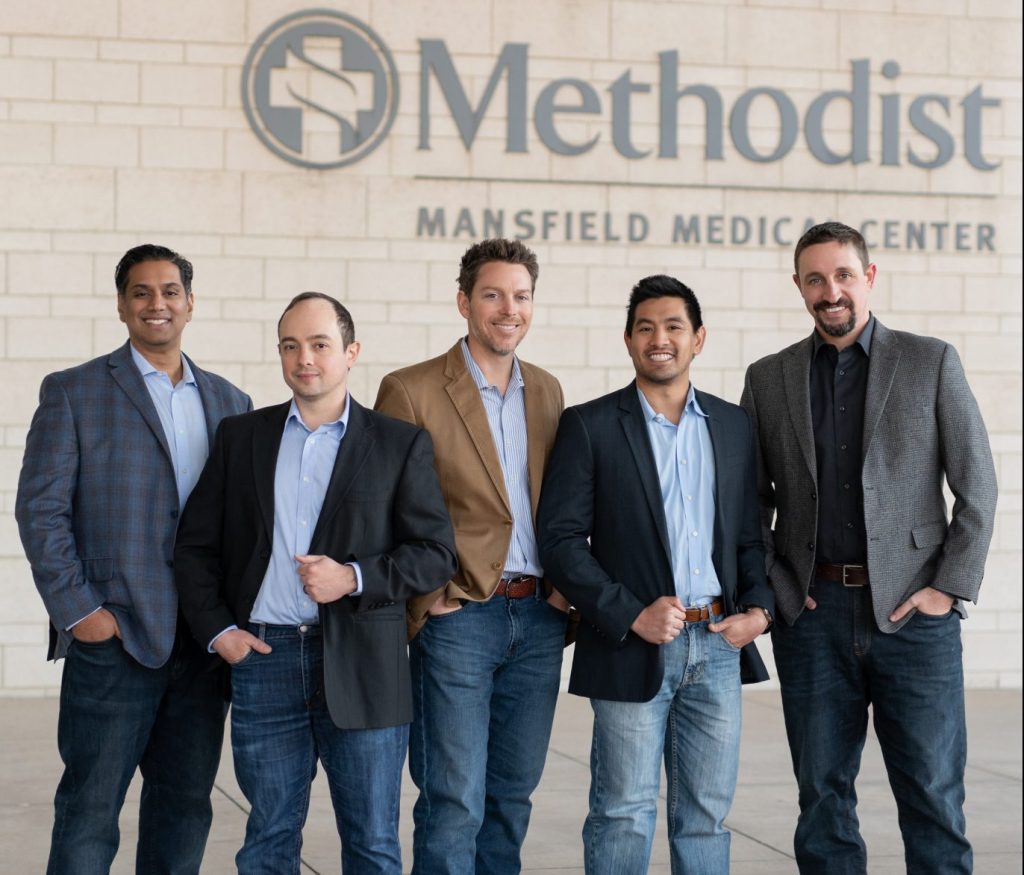 ---
The five highly experienced and trained surgeons at Surgical Associates of Mansfield are committed to treating people, not test results. With their dedication toward improving the lives of those they serve—every patient, every time—it's no wonder they're repeatedly voted Best General Surgeons and Best Bariatric Surgeons by the readers of Living Magazine and Best Doctors by D Magazine. This dynamic team of surgeons performs surgery at Methodist Mansfield Medical Center, a level-three trauma center named a Comprehensive Bariatric Surgery Center of Excellence with the consistently busiest robotic operating room in North Texas.
Many patients find their way to Surgical Associates of Mansfield upon the recommendation of their primary-care physician for help with hernias, gastroesophageal reflux disease (GERD), and acid reflux, diverticulitis, gallbladder disease, or weight-loss surgical options. Although highly trained and experienced surgeons, they explore all noninvasive treatment options before recommending surgery.
Each SAM surgeon is trained and experienced in the robotic da Vinci Surgical System, offering patients a less-invasive surgery through smaller incisions, less scarring, and less risk of infection, resulting in shorter recovery times. Together they have performed thousands of successful surgeries, restoring quality of life to many of your DFW neighbors.
Practice founder Dr. Gary Alexander is a board-certified general surgeon specializing in surgery of the gastrointestinal tract, including heartburn/reflux surgery, gallbladder surgery, and colon surgery. Since 2007, he's performed thousands of procedures including colonoscopy for diagnostic and cancer screening, thyroid surgery, breast surgery, vascular access surgery, and skin and soft tissue surgery.
Dr. Jeremy Parcells performs a wide range of procedures including hernia, gallbladder, anti-reflux, colorectal, bariatric surgery, and a full range of complex laparoscopic and robotic surgeries. "Robotic surgery represents the next stage of growth and innovation, allowing us to perform operations we're already performing laparoscopically — only better," he said.
As a broad-based general surgeon, Dr. Joshua Trussell performs common procedures for conditions such as gallbladder disease, appendicitis, small bowel disorders, and soft tissue infections and masses. He repairs all types of hernias, including advanced abdominal wall reconstruction and repair for large loss of domain incisional hernias. He specializes in surgeries for colon cancer and skin malignancies, including melanoma, and has experience in bariatric procedures, including laparoscopic sleeve gastrectomy.
Dr. Andrew Standerwick performs a wide variety of procedures, focusing on those involving the abdomen and related organs. He has a special interest in hiatal hernias, inguinal hernias, and anti-reflux surgery, and specializes in weight-loss surgeries, including Roux-en-Y gastric bypass, laparoscopic sleeve gastrectomy, and revision surgery.
Ivan Cruz, Jr., MD, FACS is a board-certified general surgeon with a special interest in treating colon cancer, gallbladder issues, acute appendicitis, umbilical hernias, inguinal hernias, hernias of the abdominal wall, and complications of peptic ulcer disease. He performs screening colonoscopies, upper GI endoscopies, and cyst and lipoma removals.
---
CONTACT
2975 East Broad Street, Suite 200
Mansfield, Texas 76063
(682)-518-8619
MansfieldSurgery.com