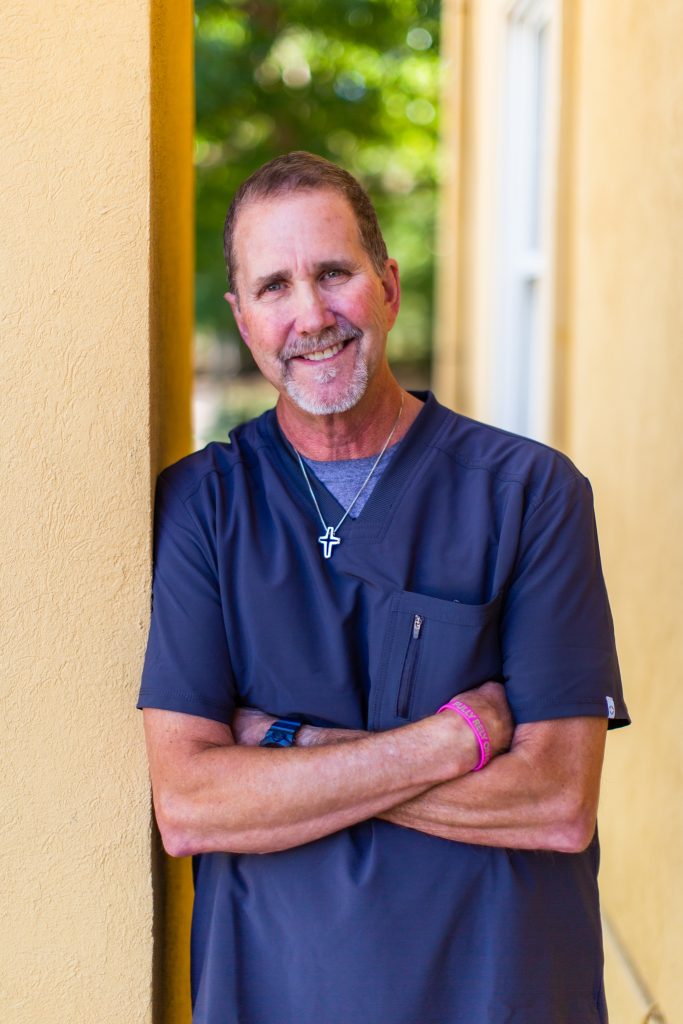 ---
After 37 Years at the Same Address – Dr. Steven W. Thomas has MOVED his Dental Office (Less Than 2 Miles Away)
We are so excited about our new office space located on the ground floor of the Park Forest building (no more stairs or elevator to deal with) with plenty of parking, a spacious and comfortable lobby, nicely equipped patient rooms and the same wonderful team of people that cannot wait to greet you! We have implemented the recommended precautionary measures and guidelines directed by the CDC to ensure the safety of our patients while we collectively fight the spread of the Covid-19 virus. Please stop by 2304 W. Interstate 20, Suite 120, Arlington, Texas, 76017 to see us. Our 817-468-1166 phone number remains the same.
Dr. Steven W. Thomas and His Team Make Trips to the Dentist About More Than Just Teeth
If you are a current patient, you know how much Dr. Steven W. Thomas and his team value relationships and love seeing you in the office. If you are not yet a patient – you are missing out! Dr. Thomas and his team are blessed to have chosen a profession that allows them to personally partner with those that trust them with their oral wellness. Dr. Thomas has been a consistent advocate for his patients since beginning his career. His team offers full-service dental care in a warm and inviting space. Integrity, empathy and following God's guidance are the hallmarks of his practice. "Our desire is that your entire experience with us exceeds the expectations you have for any medical appointment. Every decision we make is about our patients. We use the latest dental industry technology so we can offer the best solutions for the friends, family and neighbors that put their trust in us for their oral health. I'm proud of the love and compassion my team extends to each patient. It is not only about teeth with us. We genuinely care for each person that walks through our doors and count it a great blessing to serve each and every person." says Dr. Thomas.
Getting to Know Dr. Thomas
Dr. Steven William Thomas graduated from Texas A&M in College Station and completed dental school in Houston before beginning his dental career in 1983. Steven and his wife, Lori, were married in 2008 and live in Mansfield, Texas. They have a blended family of five children ranging in age from twenty to thirty-five and have four beautiful grandchildren. They are active members of Walnut Ridge Baptist Church and seek opportunities to serve locally and globally through supported ministries. Dr. Thomas says, "Daily I lean on the wisdom of Romans 8:28 which says, "And we know that in all things God works for the good of those who love him, who have been called according to his purpose." I feel abundantly blessed that God has allowed me to do work I love, with people I love, in a community I love."
We always welcome new patients and hope to meet you at our new location very soon!
---
CONTACT
2304 W. Interstate 20, Suite 120
Arlington, Texas 76017
(817) 468-1166
StevenWThomasDDS.com