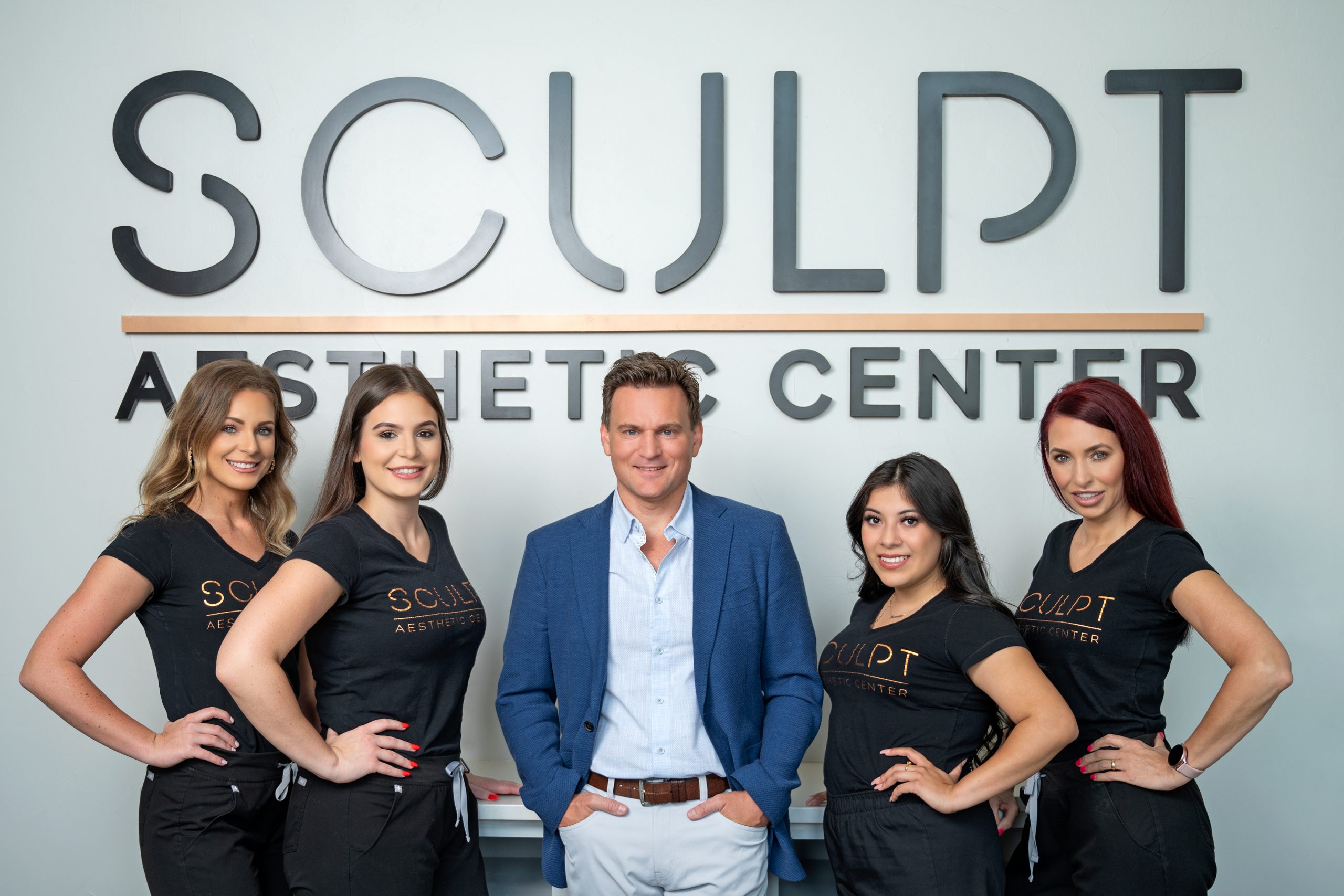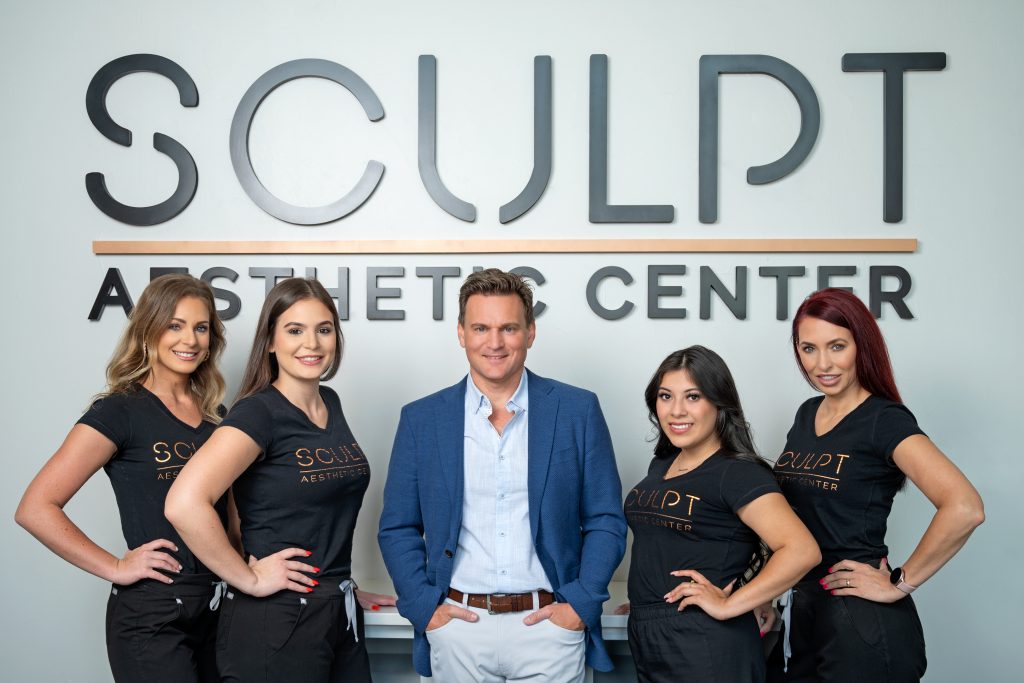 By
Meredith Knight
---
Why would someone fly to the U.S. from Canada, Mexico, or Europe to seek the expertise of a plastic surgeon? Patients of Dr. Daniel Beck know exactly why. This board certified and highly experienced plastic surgeon and his stellar team have established an award-winning center right here in Frisco to help accomplish all your cosmetic goals. Just ask the patients who routinely travel from around the country — and around the world — to seek his multifaceted approach to cosmetic surgery, lasers, hair restoration, and non-surgical aesthetics.
This successful doctor, lecturer, consultant, teacher, and mentor is quick to deflect praise though. "Nothing I do would be possible without the outstanding team around me," he said. "Every member of my staff possesses not only amazing, highly specialized skills, but a passion and drive to be the best at what they do and a true love for our patients. They are absolutely indispensable to me. My patients know my team members by name and vice versa."
Patient education is important to the Sculpt Aesthetic Center team. They spend a large part of their appointment time with patients explaining their options and the benefits of each procedure of the face, neck, breast, and body, patiently walking them through recommended procedures so they understand the benefits of each and are empowered to decide which is the best choice for them.
"We want our patients to understand what is available to them and what they can expect from any procedure," Dr. Beck said. "Minimally invasive techniques allow me to make the changes my patients want with little to no downtime. We can get the results we want with much quicker recovery time. State-of-the-art lasers are a great adjunct to surgical procedures, allowing me to tighten skin after a procedure, so we are not just affecting loose skin but the texture and color and strength of the skin. Additionally, these lasers can be utilized for maintenance after surgical procedures to better accomplish goals."
The Sculpt Aesthetic Center team believes that aesthetic surgery should never result in someone looking "done," just refreshed and rejuvenated and the best version of themselves. Because each patient is unique, Dr. Beck and his team formulate a treatment plan — often combining surgical and non-surgical procedures — that is unique to each patient. To complement surgical procedures of the face, neck, breast, and body, Dr. Beck oversees the med spa end of his practice which offers men and women Botox and other injections, dermal fillers, skin resurfacing, anti-sweat injections, hair restoration, non-surgical tightening and lifting of the skin, and medical-grade skincare.
The Sculpt Aesthetic Center want patients to be happy not just with their results but with their entire experience. After all, you are trusting yourself to this team. They want to earn that trust. They do this every day as they patiently walk patients through their options, answer their questions, stay with them throughout their procedures, and care for them long after, always looking for ways they can better serve. It is no wonder they have such a large repeat and referral business.
Meet Dr. Beck
From a young age, Daniel Beck knew he wanted a career in medicine. But he had some living to do first. Originally from San Francisco, he finished his undergraduate degree and headed off to East Africa, where he established a consulting firm coordinating international services in the region. It was fulfilling work. As his firm grew, he also did charitable work with local hospitals where he witnessed the many ways lives can be changed through plastic and reconstructive surgery. When the time was right, Daniel transitioned the business over to a local he had been mentoring and was free to return home and pursue his dreams of a medical career.
He took to med school like a duck to water, graduating at the top of his class from the Case Western Reserve School of Medicine then jumped right into a demanding integrated residency in plastic and reconstructive surgery at the nation's top training program, the University of Texas Southwestern Medical Center. Next came an intense year of clinical fellowship in aesthetic surgery where he was fortunate enough to work side-by-side with world-renowned plastic surgeons in the U.S. and across the globe, refining his surgical skills and cutting-edge rejuvenation procedures.
The son of a teacher, Dr. Beck feels strongly about mentoring those coming up behind him. He always finds time to work with medical residents and welcomes student to shadow him. He is sought after as a speaker both in this country and abroad presenting on the latest advancements in his field. He is also passionate about investing in his medical team, encouraging them to pursue continuing education and continually expand their skillset. "I tell my patients, my staff, and anyone I mentor, 'There is no such thing as a simple questions. I have seen this a thousand times, but you may be seeing it for the first time. I would rather we talk about it than have you wonder and worry,'" he said. "Even if someone just has questions about aesthetic surgery, I am happy to answer them, no strings attached. I want to help them along their journey and help them make a savvy decision."
"Medicine has been a blessing to me," Dr. Beck said. "It was the right thing at the right time. Not only has my practice greatly enriched my life but I hope it has enriched others. I am fortunate to do a job where I meet fascinating people living interesting lives and am able to bring them some happiness and confidence with what I do."
When not on the job, Dr. Beck loves spending time with his seven-year-old daughter doing anything outdoors and volunteering at her school. He is now accepting new patients at Sculpt Aesthetic Center. Find out more at SculptCenter.com.
Conveniently located to serve Frisco, Dallas, and Plano
---
CONTACT
4109 Preston Road
Frisco, Texas 75034
(972) 272-8578
SculptCenter.com