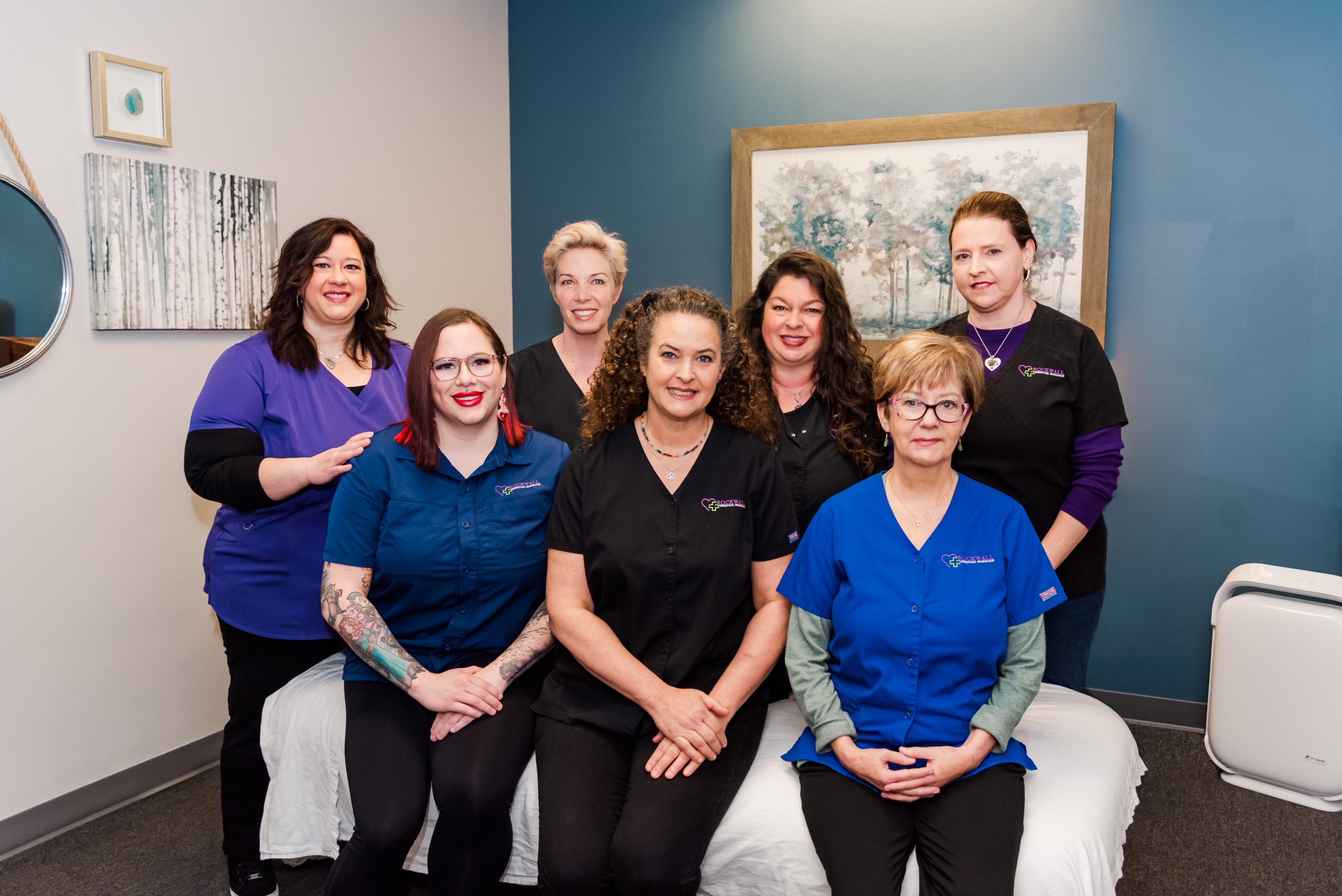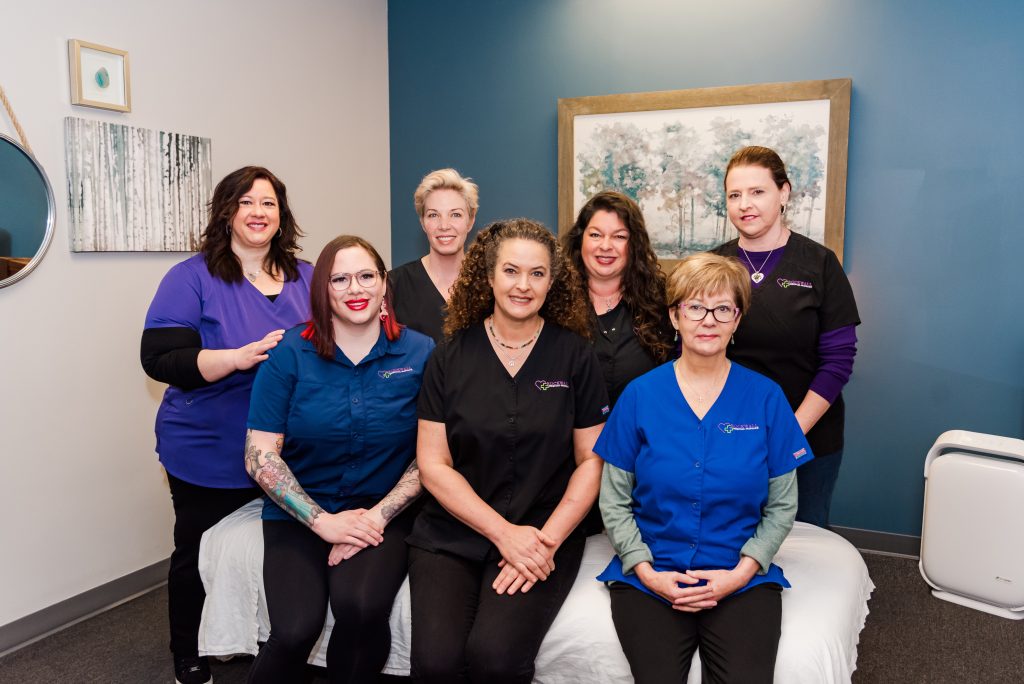 Photo by
The Teal Album
---
People always ask the difference between regular massage and medical massage. One difference is specialized training like Manual Lymphatic Drainage, also called Lymphatic Drainage Therapy. Seven therapists at Rockwall Medical Massage are trained in lymphatic therapies. They pursued this specialty for a variety of reasons ranging from life experiences with friends or family who have had cancer and are managing lymphedema, a complication when your lymphatic system is damaged, to personal experiences with lymphatic issues themselves. Dene Holt, LMT, MI started lymphatic work after watching clients and friends suffer from swelling related to breast cancer.
"Your lymphatic system touches every cell in your body and is important for so many reasons," says Kristen Porter, LMT. It rids the body of waste, fights off disease and viruses, and is important in hormone transport as well as fat metabolism. It also helps maintain balanced hydration. Harmful substances are removed from the tissues and neutralized in the lymph nodes.
Manual Lymphatic Drainage Therapy, or LDT, for wellness can help clients suffering from a lack of energy or a sluggish immune system. Provided by specially trained RMM therapists, it helps increase lymphatic flow, enhancing immune function. Danni Hudspeth, RN, LMT tells her clients that an efficiently functioning lymphatic system "helps deliver the fresh groceries and takes away the trash."
Pre/Post-surgical LDT is especially designed to help surgical recovery. LDT before surgery can ensure that the lymphatic pathways go into surgery without significant areas of stagnation. Surgical procedures disrupt the normal lymphatic pathways and swelling is the result. Post-surgical LDT helps redirect fluid from swollen areas back into the client's natural lymphatic pathways. Christa Miner, LMT personally experienced the benefits of lymphatic work with her own recovery from plastic surgery. This motivated her to obtain certification and help post-surgical MLD. "We're all familiar with being told that the swelling will go down eventually," says Leigh McLaughlin, LMT. "LDT is a safe and natural way to help patients recover from surgery and get back to their daily lives." Cosmetic surgeries like tummy tucks and liposuction procedures often cause the greatest amount of lymphatic swelling. Lymphatic Drainage Therapy can assist in redirecting the fluid, reducing swelling, and speeding up recovery time.
Clients going through cancer treatments often come in before or after a chemotherapy cycle to tune up their lymphatic system. Patients who have had lymph nodes removed are at an increased risk to develop lymphedema, a lymphatic disorder that must be managed so that it doesn't progress. MLD/LDT as well as wearing properly fitting compression can be an important part of managing lymphedema. RMM therapists routinely work with lymphedema clients as well as lipedema, a painful fat disorder that affects approximately 11% of the population. Lipedema can progress to lympho-lipedema leading to swelling and lack of mobility.
RMM's collective experience is extensive and lymphatic work is just one of the special modalities they offer. As Tina Rizzo, LMT, MI says "massage therapy is not just a luxury, but maintenance for the human body to function properly and heal itself."
---
CONTACT
1221 Arista Drive
Suite 200
Rockwall, Texas 75032
(214) 686-3650
RockwallMedicalMassage.com