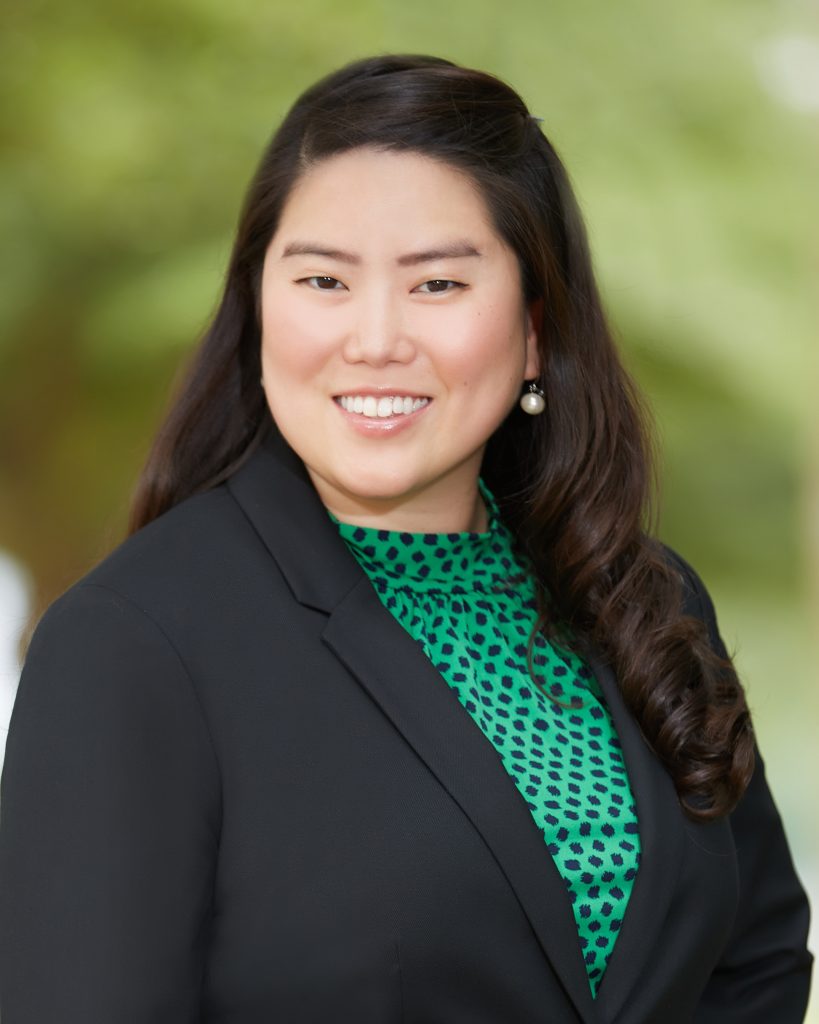 Photo by
Scott Peek Photography
---
Navigating through healthcare these days can be difficult and confusing. Dr. Sarah Kim and her wonderful staff at Radiant Surgical Specialists of North Texas are here to provide thorough and efficient surgical care to people in North Texas. As a board certified general surgeon with a broad range of experience, including acute care surgery and minimally invasive robotic surgery, it's important to Dr. Kim to be there when patients need her.
"When patients need care, they don't always have time to wait," she says. "Being available to patients and to the healthcare community is key to providing quality care." Dr. Kim provides exceptional and compassionate surgical care with availability and continual communication with patients and their team of healthcare providers.
Providing Compassionate Surgical Care
In addition to becoming the first person in her family to become a physician, she was also a first-generation college graduate and a Park Scholar, a full scholarship program at North Carolina State University. She earned her medical degree at the University of North Carolina at Chapel Hill, and a master's in public health degree at UNC's acclaimed Gillings School of Global Public Health. She went on to complete her general surgery residency at Baylor University Medical Center in Dallas, which included trauma, acute care surgery, and specialized training in robotic-assisted surgery.
Dr. Kim provides a variety of procedures she has expertly honed throughout her career, from performing cancer and colon surgery to removing gallbladders and appendixes, to repairing complex hernias with minimally invasive abdominal wall reconstruction and treating skin lesions. Dr. Kim performs minor procedures in her clinic and routine to complex surgeries at multiple hospitals and surgery centers in the area.
Dr. Kim's minimally invasive approach enables her patients to heal and recover quickly, allowing patients to resume back to their daily lives. Her patients can't say enough positive things about her. One patient says, "Dr. Kim is sharp, friendly, and thorough. I've had several visits and procedures with her, and she is an excellent surgeon who shows an inordinate amount of care for her patients. I highly recommend anyone to her care."
Continuing to build her surgical practice in Allen, Dr. Kim is excited to provide the highest quality of care in a welcoming environment. "When patients trust me to perform surgery on them, I don't take the responsibility lightly. I help them understand their diagnosis and the process to recovery. I enjoy building a trusting, communicative relationship with my patients and their family members. It is a great privilege to have the opportunity to help and serve our community," says Dr. Kim.
Outside the operating room, Dr. Kim enjoys cooking, traveling, and spending quality time with family and friends. Learn more about Dr. Kim and call to make an appointment today.
Surgical Services:
Minimally Invasive, Robotic/Laparoscopic Surgery

Gallbladder/Appendix

Gastrointestinal

Colorectal

Hernias

Reflux

Thyroid/Parathyroid/Adrenal

Skin and Soft Tissue Disease

Pilonidal Disease
---
CONTACT
1105 North Central Expressway
Allen, Texas 7750
(972) 767-5841
RadiantSurgicalNTX.com