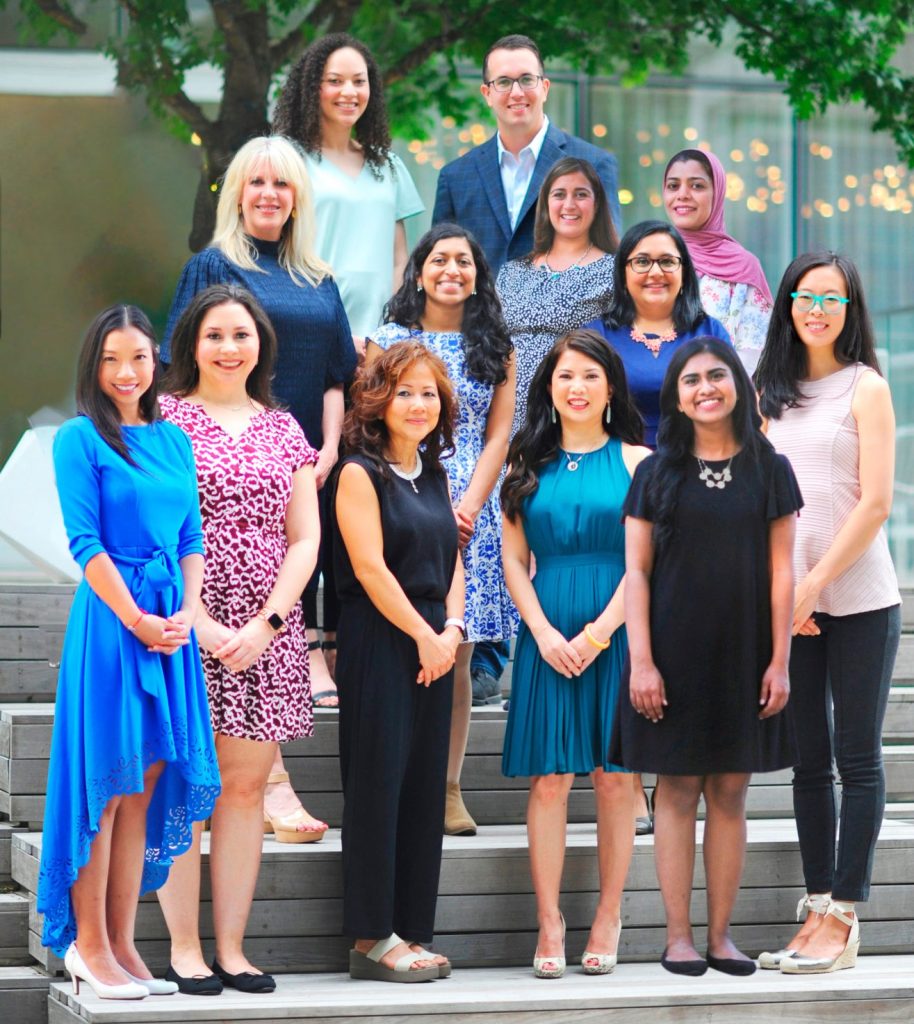 ---
As a founder of Pecan Tree Pediatrics, along with Dr. Casey Drake, Dr. Grace Pecson has a firm grip on the purpose of their practice.
"We felt there was a need in the community for pediatric service to families," she says, "to provide education and tools for families to keep their children well and manage illnesses at home when we can. We knew we could provide this while extending compassion and respect for the patients and their families' time."
One aspect that sets Pecan Tree Pediatrics apart is their priority to run on time. The staff and physicians work hard to see patients promptly and physicians set aside the time needed to answer questions and provide any information and advice so that caregivers can confidently care for their children.
In addition to regular pediatric services, PCR testing for COVID, strep, the flu, and other viruses can be done right in the office. Test results are available the same day, which saves families time and helps make sure that the proper management starts as soon as possible.
Offices in Lakewood and Wylie have joined the office in Rockwall since it opened in 2009. At the Rockwall office, Dr. Drake, Dr. Todd Benson, Dr. Merlin Jacob, Dr. Wendy Lai, Dr. Nicole Laird, and Dr. Nessa Philip offer the compassionate care Pecan Tree Pediatrics is known for. All are board certified pediatricians.
The Pecan Tree staff works just as hard as the physicians to create a welcoming and supportive environment. During the day, four triage clinicians take calls from patients with medical questions including whether or not their child needs to come into the office. After office hours, parents can call a nurse advice line so that help is available 24 hours a day. Two referral coordinators make sure referrals to specialists happen smoothly and in an appropriate time frame. Saturday appointment hours also allow families to have access to care for newborns and urgent visits.
Pecan Tree Pediatrics recently implemented an online system that allows patients to confirm and check in for appointments and fill out forms before the office visit. This efficient process relieves stress and makes the in-office visit go more smoothly.
Even the layout and design of the offices were carefully planned by Dr. Drake and Dr. Pecson to create a family-friendly space that appeals to children of all ages, adolescents, and their parents and caregivers.
Physicians and staff focus on core values of compassionate care that meet and often exceed the standard of care, pursuing excellence throughout the entire patient experience, and treating everyone with conscientious consideration for their employees, the patients, and their families.
A sick child can create fear and stress for a family. Pecan Tree Pediatrics can help relieve those fears by guiding parents to keep them well, and when needed, start a little one on the way to feeling better soon.
---
CONTACT
1005 West Ralph Hall Parkway
Suites 135 and 145
Rockwall, Texas 75032
(972) 772-3100
3360 West FM 544, Suite 910
Wylie, Texas 75098
(972) 429-4800
6301 Gaston Avenue, Suite 125P
Dallas, Texas 75214
(214) 214-3100